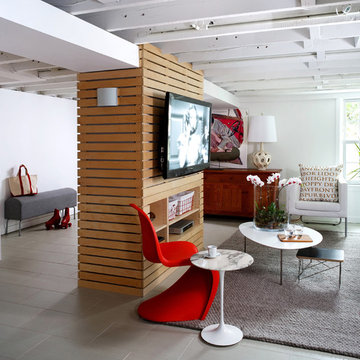 Wentworth, Inc.
Basement reconfigure and remodel
Example of a trendy gray floor living room design in DC Metro with white walls and no fireplace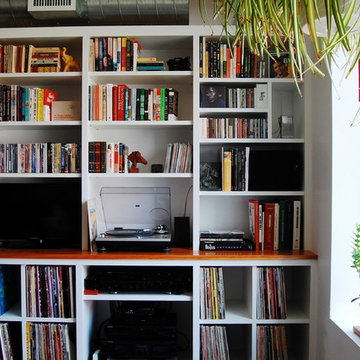 Corynne Pless
Photo: Corynne Pless © 2013 Houzz
Urban living room photo in New York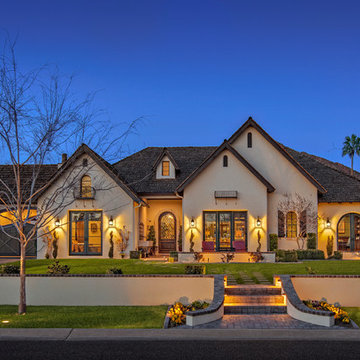 Hendricks Construction
Inspiration for a huge french country beige two-story stucco exterior home remodel in Phoenix with a hip roof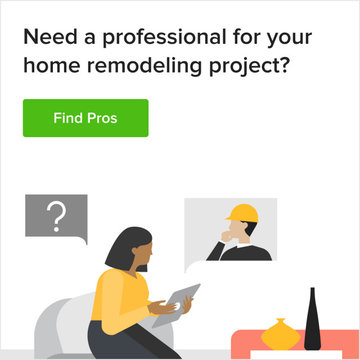 Find top design and renovation professionals on Houzz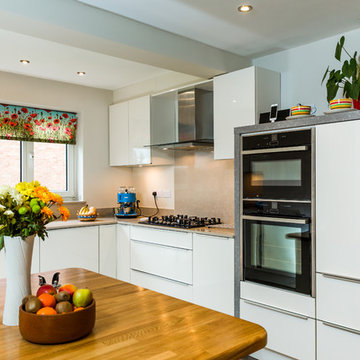 Eco German Kitchens
A complete refurbishment and new design for this house overlooking the golf course in Winchester
Small trendy l-shaped dark wood floor eat-in kitchen photo in Hampshire with a double-bowl sink, flat-panel cabinets, white cabinets, quartzite countertops, beige backsplash, stone slab backsplash, stainless steel appliances and a peninsula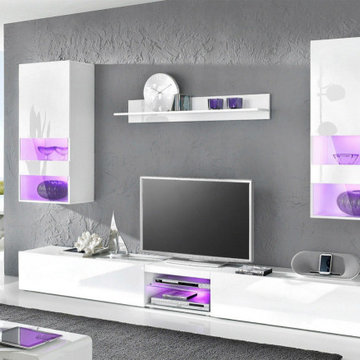 Ambiance Furniture
TV Stand Size Guide- Searching through an array of TV stand sizes doesn't have to feel tricky. These tips make it easy to set up the perfect entertainment center, so that you can sit back, relax and enjoy the show – no matter what screen it's playing on! Step 1: Find the Actual Width of a TV Step 2: Find the TV Stand Height Step 3: Find the TV Stand Width Expert Tip: The recommended TV viewing distance is about double your screen size. For example, if you have a 54-inch TV, place the TV and stand at least 108 inches from the viewing area. Please note that because the size of the frame around the TV screen varies from manufacturer to manufacturer, the above chart is meant to be taken only as a general recommendation and not a strict guideline. Always use sound judgment when arranging TVs, TV stands and other heavy furniture items! . . . For more information and prices please call on: Tel: +971 4 343 53 95 Interior Design / Sales Consultant: Fathima: +971 56 938 23 63S Soufiya: +971556327760 Retail Sales: Haytham: +971 52 645 71 54 or Email us on info@ambiancefurnitures.com Our Timings are: Weekdays 09.30 AM to 9.00 PM Fridays: 4.00 PM to 9.00 PM Our Address: Umm Hurair Street, Karama Dubai, UAE. #2020 #ambiance #furniture #architecture #interiors #furnishings #sofa #home #decor #dubai #dubaifurniture #dubaifurniturecompany #creative #design #leathersofa #vintage #coffeetable #homedecor #vibes #aesthetic #mydubai #classic #classicfurniture #classicdesign #classicinteriors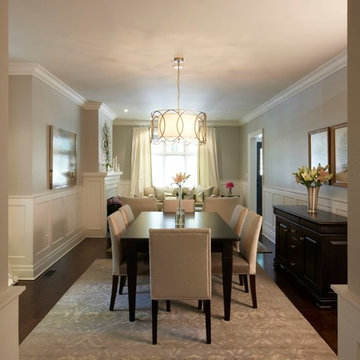 Meredith Heron Design
photo courtesy: Paul Orenstein
Elegant dark wood floor and brown floor dining room photo in Toronto with gray walls

Showing Results for
"Sound Judgment"