Bedding
Because it often dictates comfort and overall bedroom aesthetic, your bedding is almost as important as your mattress. It's one of the easiest ways to add color and pattern to your sleeping space, so it helps set the standard for the rest of the room. Bedding is also key for your sleep satisfaction: The quality of your comforter, pillows and sheets can lead to a more restful night. As you revamp your bedding collection, here is what you'll need:
Comforter, Duvet Cover or Quilt:
These are the most noticeable of all possible bed linens, and should reflect your style (and be comfy too, of course!). There are several different options, depending on your warmth needs and design preferences.
• Comforters:
Most quality comforters and duvets are rated based on a tog rating and filling. This is a measurement of its weight, softness and warmth. The higher the tog rating, the warmer it will be. Comforters are usually filled with a natural or synthetic material. Natural fillings (such as down), are usually much better at trapping heat than synthetic materials. They often come as a set or with a bed-in-a-bag option, which is typically more affordable since it includes everything you might need.
• Duvet Covers:
Essentially a pillowcase for your comforter, duvet covers come in a variety of fabric options, and are usually secured at the end with ties, buttons, zippers or velcro. The covers can easily be taken off and washed, which makes laundry day a little bit easier.
• Quilts:
A quilt can either stand alone as is it's own bed linen or complement a comforter or duvet. This option might not be as fluffy and full as the other two, but it is fairly warm since the material is so dense. Since many quilts tend to have a homemade look, they add a nice personal touch.
Learn more about duvet covers and if they're right for you
Sheets:
Most sheet sets include a fitted sheet, a flat sheet and two pillowcases. Some bed sets come with sheets included, but if that's not the case, be sure to pick out the right size and material for each. Sheet can be made out of everything from satin to cotton and flannel, but even if you've settled on cotton you have tons of options to choose from, including Egyptian, Pima, Supima, Organic, Synthetic, and numerous blends. Once you determine the material, consider the thread count, which is the number of threads per square inch of fabric (both horizontal and vertical). If you're looking for a soft and durable sheet, a higher thread count (at least above 200) is better.
Bed Pillows and Shams:
Choosing a good bed pillow can make or break your night's sleep. The best way to pick a good pillow is to try out several different styles, and then stick with what you know. Fill materials, support, cover material and size are all important considerations. There are virtually endless combinations, and each person is different, so make sure you test out whether down, goose feather or memory foam works best for you.
Shams, which are decorative pillow covers, are usually a stylistic choice and should complement the rest of your bedding. Much like sheets, many bedding sets include them to ensure a matched look, but if you buy them separately, make sure they actually fit the pillows you've purchased.
Bedding Accessories:
The bed linens previously mentioned contribute to your bed's comfort and design, but they need a little help from a few others to ensure the best sleep experience. Mattress toppers and pads will give a that extra bit of cushioning to your mattress, while mattress and pillow protectors are important for extending the life of your bedding. Other accessories, like bedskirts, help hide your mattresses box spring, and can add another touch of flair and style to your bedding set. Of course all of these accessories are optional, but if you're looking for the most restful sleep and the best ways to preserve the condition of your mattress and pillows, you'll want to opt-in to all of these.
1 - 36 of 160,832 products
Sponsored Products
Featured Reviews of Bedding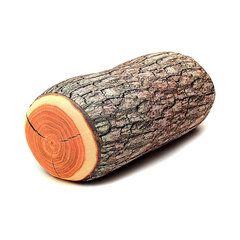 Bedding
Mellow: I have personal reasons to buy this pillow... I can resume... I am a Surfer in Miami Beach, FL and between hours I take a break under the trees behind the beach... so well... bringing that home... but more than what I expected... the filling of this pillow... Wow just blew me... it´s like a pillow full of grains of sand... exciting! I am getting attach to it...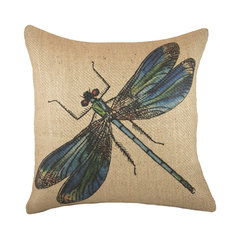 Bedding
I know I am the only one on the block with pillow!: The buying experience was so smooth, I never even thought of the seller. No problems at all! The pillow is exactly as it looks in the photo online. It is really different and truly stunning! Can't wait to show it off.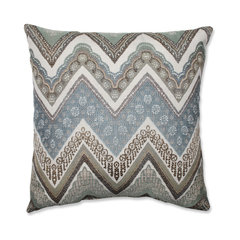 Cottage Mineral 16.5" Throw Pillow
Bedding
Pillow Colors: There was nothing wrong with the pillow, except that it has "green" in it, and I could not tell it from the picture when ordering. The green totally throws off the dominate colors of blue and gray. Sending back.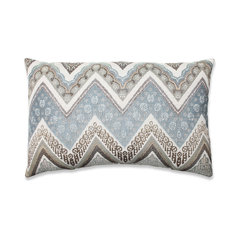 Cottage Mineral Rectangular Throw Pillow
Bedding
Beautiful fabric and color contrasts: The pillows look classy and although the colors are subtle, they pop. They are lovely. I wish they were bigger, like 21" instead of 18", all of the beautiful fabric and pattern could use being on a bigger pillow.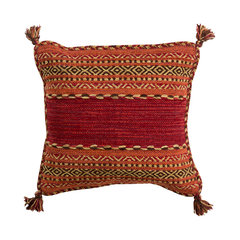 Trenza Pillow 18x18x4, Polyester Fill
Bedding
Trenza by SuryaPillow, Dk. Red/Orange/Tan, 18"x 18", TZ003-1818P: This is a nice pillow with great colors, would combine with many color schemes. The fabric has a lot of texture and the tassels on the corners are nice. I like that this pillow holds its shape well.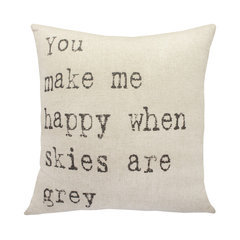 Bedding
color a bit different than expected: Its a bit more pink or peach colored than I thought. it looks purely burlap colored in the photo but when I received it, it had a pink hue that Im not completely fond of. otherwise a great pillow.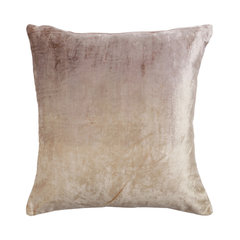 Ombre Velvet Pillow Cover, Beige
Bedding
sophisticated and perfect match: Really pleased with the pillows which arrived on time and are as close to the on line photo color as one could hope. The pillows are very nice quality with down inner pillow filling and well as a well constructed zipper for easy cleaning. I was looking for a pillow that would pick up the colors of my silk/bamboo rug which can look different depending on the light. These pillows were perfect and would be fine for casual or more formal decor. Quality and service excellent as was the value. I was reluctant to shop on line for something this color specific, but it worked out well and I wouldn't hesitate to shop here again.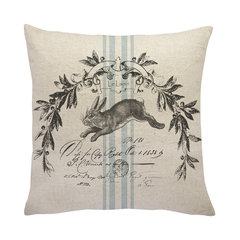 Lapin Linen French Throw Pillow
Bedding
Perfect in my kitchen on the white and yellow striped long bench cushion.: Perfect in my kitchen on the white and yellow striped long bench cushion. I could be anywhere in the French countryside. It is stuffed just enough to hold its shape well on the bench but still be cozy when snuggled against it while reading a journal with coffee. Also, it looks clean and fresh, but also has that "well-loved over the years" look. No odor, another great point. Arrived timely in a clean plastic bag that held up in transit. I recommend this to anyone else liking its decor.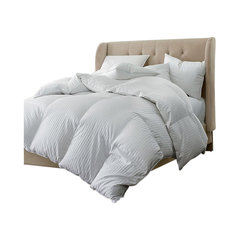 Luxurious Hungarian Goose Down Comforter 800 Thread Count 750FP, King
Bedding
Comfy Down Comforter: I purchased this down comforter after reading many other descriptions and reviews online and I'm so happy I chose this one. It's comfy, even feathering and perfect weight for all year round which is what I wanted.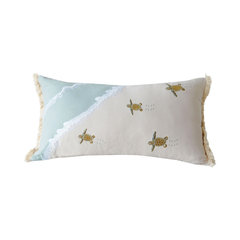 Sea Turtle Migration Coastal Lumbar Pillow
Bedding
Lovely pillow: This is a beautifully made pillow that is perfect for my beach home. My only comment would be that the aqua color is a little "flat" and somewhat dark relative to the beachy comforter that is on the bed. But it blends just fine.