Building Materials
All major home projects, from new builds to remodels, begin with choosing the building supplies. Whether you're redoing the kitchen or fixing some roofing to prepare for the rainy season, you're going to have to make a few decisions about construction and building materials. Be aware, it can be difficult to envision the result when you first take a stab at picking pieces, but a little imagination (and lots of sample materials) will go a long way.

Samples are a great way to get an idea of what your new space will look like. Find samples of things such as flooring, countertops and cabinets so that you can see them all together in their future home. With other large building materials, such as windows and doors, this isn't always possible. Instead, focus on their quality and functionality first. Your safety and security should be of the most importance, and the aesthetics will fall into place after that. Use the finishing touches, like molding and millwork, to complete your space and make your newly installed building supplies look like they've always belonged there.

Browse our building materials section to find products you'll love.
1 - 36 of 50,213 products
Sponsored Products
Featured Reviews of Building Materials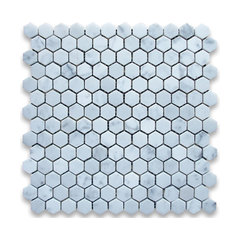 12"x12" Carrara White Hexagon Mosaic Tile Polished, Chip Size: 1"
Building Materials
Top quality product!: This tile is as good as it gets for mosaics, seamlessly interlocking with perfect grout lines and no obvious sheet outline when grouted. The Carrera marble is pretty uniform in color so as not to be too busy. I really do love this tile!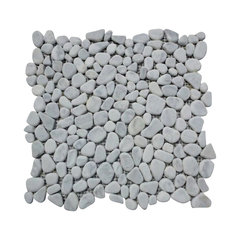 12"x12" Carrara White River Rocks Pebble Stone Mosaic Tile Tumbled
Building Materials
These are beautiful: These tile are just beautiful. I was thinking they were more gray in them but they have the perfect amount in them. I fell in love as soon as I opened the boxes. Thank you for your awesome customer service as well!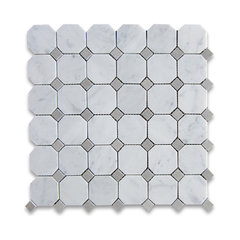 12"x12" Carrara White Octagon Mosaic Tile With Gray Dots Honed, Chip Size: 2"
Building Materials
Beautiful: Arrived quickly. Each section individually wrapped and backed with cardboard, so no breakage. The gray is a little lighter than pictured but blends with the other grays in the bathroom and the white marble is a perfect match to our marble vanity top. Love it!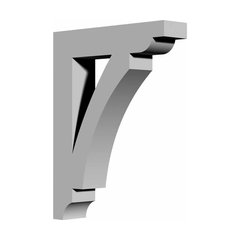 Richmond Bracket, Richmond Bracket, 4"w X 18 5/8"d X 24"h
Building Materials
The perfect finishing touch!: I searched through so many styles of brackets and finally decided on this one. The size was exactly what I needed and the quality seems good. Just installed on 4/13/18 so after a few months I will take another look.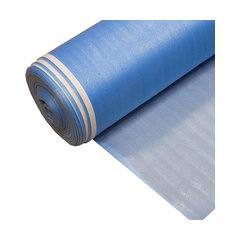 Vapor Vapor 3-in-1 Blue Underlayment Roll, 100 Sq. ft.
Building Materials
Underlayment: We was looking for inexpensive underlayment and checked at several hardware stores for $29 . We ordered it for $12 with free shipping and it arrived within a few days. My husband installed on the bathroom floor before installing floating floor covering. Product was easy to install.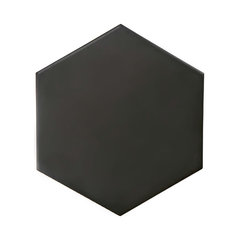 7"x8" Alec Wall/Floor Tiles, Set of 7, Matte Black
Building Materials
Super!: After ordering several samples, so glad to find this quality tile: high rating and the glossy white is lovely. One of my samples from a different vendor was a matte white in a similar looking tile, this porcelain tile and the glossy finish is exceptional in comparison.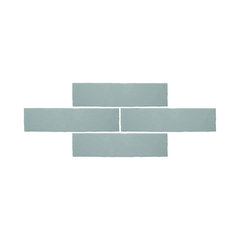 3"x12" Lindor Ceramic Wall Tiles, Set of 4, Aqua
Building Materials
Nice quality tile: This is of good quality. I don't care for the wavy edges as much in person as I thought I would, so I'm going in a different direction. The color is very homogenous - a true blue that ever so slightly leans toward grey.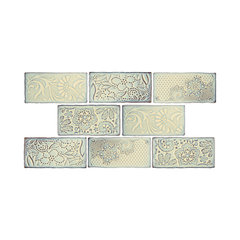 3"x6" Avila Ceramic Wall Tiles, Set of 8, Blue and Beige
Building Materials
beautiful: We used this tile, placed intermittently among light grey subway tiles, in the kitchen back splash. The result is wonderful. The tiles are really beautiful and everyone comments on them. My buying experience was great; tiles arrived quickly and well packed.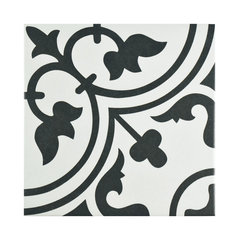 Kaligaris Porcelain Art Tiles, Set of 16, 9.75"x9.75", White
Building Materials
Beautiful: This tile is beautiful! Fast delivery and no issues with breakage. So happy with this purchase. The black in this tile is more of an antique black or charcoal black---not a dark black.
Country Cottage Light Taupe Glass Subway Tile, 4"x12" Tiles, Set of 3
Building Materials
Beautiful Tile: Just be careful to order the exact sample size you want - I ordered different sizes of the same color and they vary in person depending on the size of the glass. Rocky Point Tile was very helpful in finding me the right match!