Building Materials
All major home projects, from new builds to remodels, begin with choosing the building supplies. Whether you're redoing the kitchen or fixing some roofing to prepare for the rainy season, you're going to have to make a few decisions about construction and building materials. Be aware, it can be difficult to envision the result when you first take a stab at picking pieces, but a little imagination (and lots of sample materials) will go a long way.

Samples are a great way to get an idea of what your new space will look like. Find samples of things such as flooring, countertops and cabinets so that you can see them all together in their future home. With other large building materials, such as windows and doors, this isn't always possible. Instead, focus on their quality and functionality first. Your safety and security should be of the most importance, and the aesthetics will fall into place after that. Use the finishing touches, like molding and millwork, to complete your space and make your newly installed building supplies look like they've always belonged there.

Browse our building materials section to find products you'll love.
1 - 36 of 49,592 products
Sponsored Products
Featured Reviews of Building Materials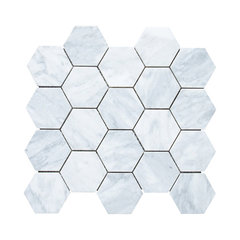 12.25"x10.75" Carrara White Hexagon Mosaic Tile Honed, Chip Size 3"
Building Materials
Stunning and quality!: We are in the mist of a total home renovation. I have ordered nearly a dozen tile samples and I am completely impressed with this one, I can't wait to install it in my master bathroom! The quality and color are superb!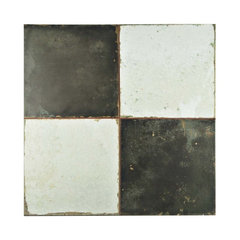 17.75"x17.75" Royals Ceramic Floor/Wall Tiles, Damero
Building Materials
My new kitchen floor: This was the perfect addition to a small, white, galley kitchen that needed some pizzazz. The pattern is great and the product itself was easy enough to work with. It is easy to clean but will hide the dirt from the dogs easily enough. I like the inconsistency in the color because it looks antique almost. But don't expect a pure black and white tile or you will be disappointed.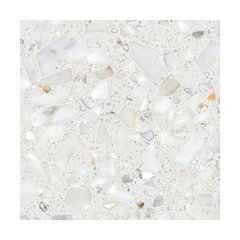 12"x12" Arabescato Bianco Marble Floor and Wall Tile, Set of 8
Building Materials
Beautiful!: This tile mixes nicely w/ a variety of grays, blues, brown tones and even purples and lavenders-and those are just the ones I've tried. The variation in the colors also helps to hide dirt and paw prints. I'm so pleased with the way this looks it may be going in the 2nd bathroom as well.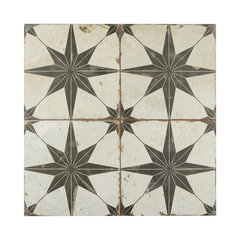 17.63"x17.63" Royals Estrella Ceramic Floor and Wall Tile, Set of 5, Nero
Building Materials
beautiful, old world look!: I love these tiles and look forward to using them, however, i'm worried not because they have been discontinued. When that happened before they came back so I'm praying they come back again!! worried!! I give them 4 stars just because i haven't installed them yet and actually used them.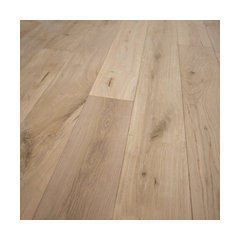 French Oak Unfinished Engineered Wood Floor, SE, Sample
Building Materials
Beautiful: It's really beautiful but not what I was going for. I need a finished floor and didn't catch that it was unfinished. If I had more time I would love to finish my own floor but for now I need something different.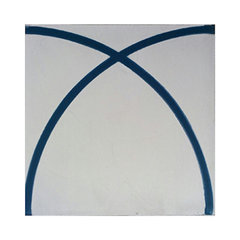 Building Materials
Just perfect: I received my "trial" tile in perfect shape and very quickly. It looks like a great choice for my powder room, but I will probably go with a different color scene. As noted in previous reviews, this tile is thicker than the conventional look, I do not think that it will be an issue. Very nice and clean look.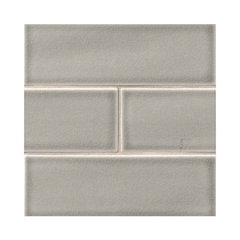 Dove Gray Crackle Glazed Subway Tile Mosaic Backsplash Kitchen Bathroom, 4"x12"
Building Materials
Beautiful gray tile: The tile is a nice light color - can be used with grays and beiges. The crackle is a nice touch - not too much, but adds character. Will be re-tiling the kitchen backsplash with these soon!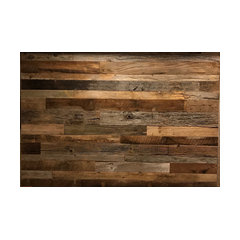 Reclaimed Barnwood Wall Planks Brown/Gray Mix
Building Materials
Dream accent wall: After searching all over for the right Barnwood wall plank I chose Vintage Timbers wallboard. I was not disappointed in the least. I love the subtle variety of browns and greys. I could tell they had been wire brushed and it gave them a much more elegant appearance than others I had seen. This product made my room and has become the most talked about part of my house. Thanks for making a great product!!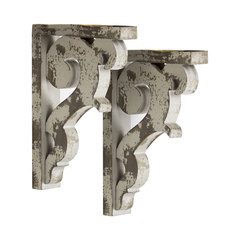 Rustic Farmhouse Wooden Corbel Shelf Brackets, Set of 2
Building Materials
Beautiful Corbels!: I ordered 3 sets of these for my kitchen and breakfast room refacing and updating. 2 above the center window shelf over sink in kitchen where I have bay windows, and 3 under the bar high counter in the breakfast room. I painted them the color of the cabinets and highlighted the crevices with black which is the one accent color in the kitchen. They look so elegant!! The price for the size of them could not be matched!! Much higher at local stores. I just love them!!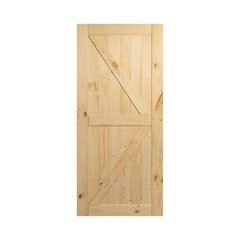 Sliding Single Barn Door, Unfinished Knotty Pine, No Rail Kit Included
Building Materials
The door looks great but it didn't assembly perfectly.: The door looks great but it didn't assembly perfectly. The side boards warped when we screwed them into the main section. They did not attach straight. They're not off by much, but still. Otherwise very solid heavy door.