Heating and Cooling
The ability to heat and cool our homes is a modern-day luxury many of us simply can't live without. Whether you are looking to bump up the heat on a chilly day, or bring down the temperature in the midst of a scorcher, you'll never regret having the ability to adjust the temperature of your home. There are multiple ways to keep your home cozy, even if the weather outside is extreme, and below are just a few of your heating a cooling options:

A fireplace is a great place to start — not only can you cozy up with friends and family by a warm fire, but you'll enjoy the ambience of crackling, glowing flames as well. Fireplace screens and a mantel can add to your overall decor theme, too. Just don't forget your fireplace tools to keep that fire stoked!

A radiator is another way to heat up your interior. Many radiators come in portable designs so you can take your warmth with you. You can also grab radiator covers to add a protective, pleasing finish. While not all radiators are portable, there are plenty of portable space heater options that will allow you to keep your patio, porch or deck nice and toasty.

On the other end of the spectrum, a reliable air conditioner is very important when the temperature skyrockets. For a portable option, a bladeless fan or tower fan can be moved with you to the patio, porch or deck. Now you can enjoy some quality outdoor time without roasting or breaking a sweat. While we're on the topic of fans, don't forget a bathroom extractor fan to ensure that all that moisture and all those odors don't linger.

If you're looking for a way to control the temperatures inside your home with an all-in-one interface, you can't beat a quality thermostat. Chances are, your home also features a few wall and floor vents, and vent covers are a great way to match these up with your wall color, or add a fun contrast and style with unique grilles and materials.

Last but not least, many homes also need a dehumidifier, an air purifier, a humidifier or a combination of the three. While each one has its own specific use, you can count on them to keep your humidity levels just right and your home's air clean and free of aggravating impurities.

Whatever you need to keep your air warm, cool or clean, we've got plenty of heating and cooling solutions right here on Houzz.
1 - 36 of 16,409 products
Sponsored Products
Featured Reviews of Heating and Cooling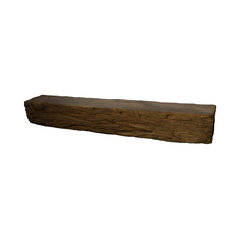 Distressed Fireplace Mantle, 72", Plain
Heating and Cooling
Beautiful Mantle: We actually spent years looking for old barn beams only to find out that salvage places wanted $500+ which is crazy. This beam looks just as good and is less than half the price. If you are thinking of doing a rustic mantle, look no further.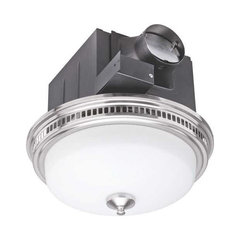 Monument 110 Cfm Bathroom Exhaust Ventilation Fan With Light Steel Bpt14-24Al
Heating and Cooling
So Far So Good - Upgrade: I bought 2 to put in both bathrooms. They are great for getting the moisture out during showers - ave room size is about 10x12. They look great and are much better at removing steam that the old ones. Fairly easy to install. We bought them because they matched up closely with the existing box/hole. Delivery was amazingly quick. Very happy with the experience!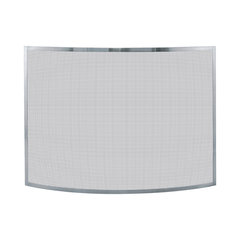 Single Panel Pewter Screen
Heating and Cooling
Great look, solidly made and reasonably priced: We have 3 fireplaces in our home and have been shopping for free-standing screens for all of them. We have done a LOT of shopping and came across this screen. Originally, because it was the lowest priced screen that we looked at, I ordered it for our lower level. When it arrived, we were really impressed with the quality and look. About the same time another screen we ordered, which was two and a half times as expensive arrived. We didn't like it, it didn't have the lightness or attractiveness of this screen from Houzz. So, we returned that and ordered a 2nd screen from Houzz. We were still waiting for another screen, from another company to arrive. This one was high-end, and we had planned to use it in our living room. However, it too,didn't look as good as the screen from Houzz. So, we are returning that and ordering a third one from Houzz. There are several factors we really like about this screen. First, the pewter finish on it goes with a lot of different decor looks. It isn't too bright, nor too dark. Secondly, for us, a screen is something that shouldn't dominate the look of our fireplaces, and this one doesn't. It is attractive, but minimalist. It looks good, while not detracting from our fireplace. We have re-surfaced all 3 of our fireplaces and didn't want anything that would eclipse the design choices we made, and this screen fits the bill perfectly. And, you can't beat the price!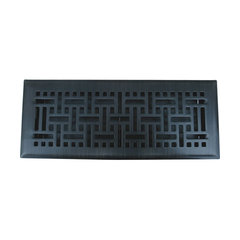 Oil Rubbed Bronze Wicker Plated Steel Floor Register, 4"x10"
Heating and Cooling
Subtle but important upgrade to our look: After refinishing our wood floors, we wanted to replace the old registers with something to match the beauty and simplicity of the floors. These registers did the trick! Recommended for sure!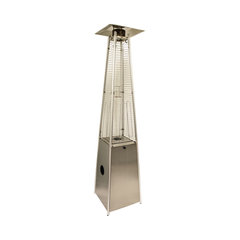 Aidan Outdoor Heater, Stainless steel
Heating and Cooling
Well made, beautiful product: Very well made product. High quality materials and tight tolerances. A fair amount of assembly required. But works perfectly and looks great. This is a much better visual product than a heater, but that's what we wanted. One important note, you MUST hold down the pilot button for a full minute when you connect a new tank. I thought it wasn't working until I read the directions carefully. Pilot must be lit before you can turn on the flame! But there is no need to run the pilot all the time. It starts up in just a few seconds after the first time.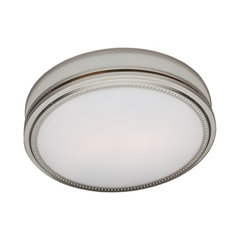 Alvy Bathroom Ventilation Fan and Light
Heating and Cooling
The light provides a nice mellow light, not too bright but bright enough to be functional.: The light provides a nice mellow light, not too bright but bright enough to be functional. The fan is relatively quiet and clears the room of moisture fairly quickly. I'm pleased so far.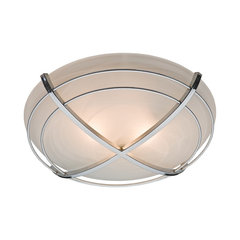 Bailor Bathroom Ventilation Fan and Light
Heating and Cooling
Almost Great: Loved the idea of this fan. Online reviews seemed good. So I purchased two, but when they arrived one was damaged. I am disappointed. Wish I didn't have to pay full price for something subpar.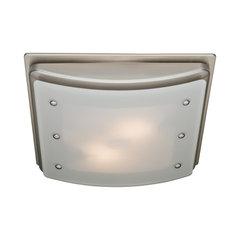 Everly Bath Ceiling Exhaust Fan, Brushed Nickel
Heating and Cooling
Great Fan & light fixture: This is heavy quality not cheesy. Quiet and had perfect lighting. Not too fancy but more classy. Great for a King's Thrown! Takes away smell as he reads a magazine. Can't go wrong with Hunter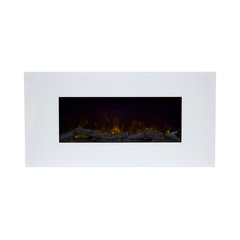 Northwest 36'' Color Changing LED Electric Fireplace with Remote, White
Heating and Cooling
Very attractive fireplace heater: The fireplace is very cool with the different colors to choose from. The heat option is easy to turn off and on and having the remote makes using it in my bedroom easy. I like the white color and it came with three different options to put in the inside, faux logs, white rocks or clear crystals. It was very easy to set up and put up on the wall.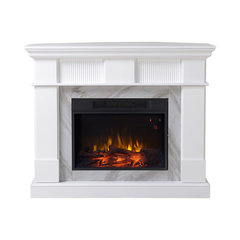 Genova Media Fireplace, Glossy Matte White
Heating and Cooling
LOVE the fireplace but....: I absolutely love the look of the fire place. Don't get it for the heat output, get it for the looks. Also- mine was damaged when it got here. cracked boards, paint chipped off. I decided rathr than try and send it back I would doctor it up Overall- I am happy with the purchase!