Outdoor Decor
Even though it's an outdoor space, the garden is much like any living room or bedroom — decorative accessories can help spruce it up. While the flowers and plants more than liven it up, adding extras like a fountain, bird feeder or garden sculpture can bring an additional focal point or much-needed variety and texture to an already beautiful space. When you look for your outdoor accessories, be sure to consider all your options.


How do I pick my garden decor?

As you decide what to purchase, one of the biggest things to avoid is an overcrowded space. Much like with any indoor room, adding too many accessories can make a space feel small and cluttered, even when you're outdoors, so be sure to decorate accordingly. If you have a larger garden, an oversize fountain or statue makes a great statement piece, because it is dramatic and elegant in appearance. On the other hand, in a smaller space, an extra-large accessory can detract from the garden itself by distracting the viewer with too much clutter. It is important to consider proportion and flow; in a smaller garden, stick with a few smaller accessories, like a birdbath, birdhouse and wind chime, while a larger garden can have one oversize statement piece and several smaller items, like a fountain, bird feeder and several decorative planters.


What style of decor works best for my outdoor space?

When you're looking at accessories, keep in mind the overall theme and style of the garden and ensure that your decorating reflects them. A formal stone fountain or old-world statue would look great in a traditional rose garden, but a modern stainless steel fountain or quirky bird feeder would look better in a contemporary succulent garden. Although the type of plant you grow shouldn't limit your decorating choices, keeping a consistent feel can lead to a higher-quality space.
1 - 36 of 105,849 products
Sponsored Products
Featured Reviews of Outdoor Decor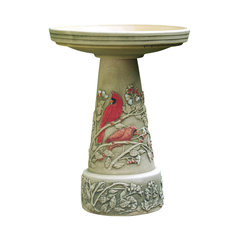 Outdoor Decor
BIRD BATH: I found the cardinal bird bath I was looking for on the Houzz website. I chose it because it was attractive and I hoped it would add to my garden. The bird bath arrived quickly, as promised. It was easy to set up. The coloring was fairly true to the picture.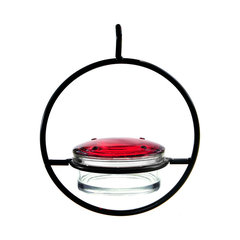 Couronne Co. Recycled Glass and Metal Hanging Sphere Hummingbird Feeder
Outdoor Decor
Sphere Hummingbird feeder: I bought two and you can either hang them separate or link them together. They are easy to fill, even they only hold 3 1/2 ounces, but that is plenty in the hot/humid weather. Our large feeders tend to get cloudy and we have to dump them out and refill at times. We want to keep our little friends happy and healthy!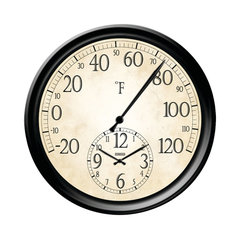 Springfield 14" Decorative Thermometer With Clock
Outdoor Decor
Great product!: The thermometer/clock arrived on time and was carefully packaged. The thermometer keeps accurate temperature and clock keeps perfect time. It is exactly as pictured and looks great on my back porch.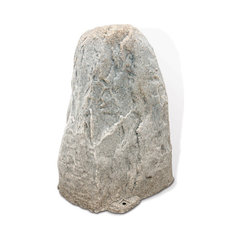 Artificial Rock Enclosure, Model 107, Fieldstone
Outdoor Decor
Should do the trick: We have a pipe sticking up next to our driveway, and this should help protect it. I will probably also put a round flower bed around it so it doesn't look like a rock from nowhere.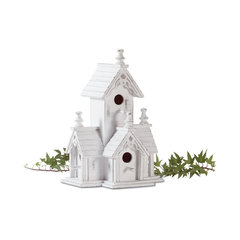 Outdoor Decor
Birdhouse: I love having bird houses outside. Fun to watch all the birds use them every year. Quality is good, just wish the holes were a little smaller. Shipped when they said it would.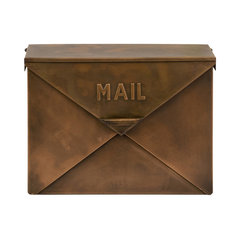 Exclusive Tauba Copper Finish Mail Box
Outdoor Decor
NICE PRODUCT: This is a VERY nice product & we are looking forward to getting it put in our tack room & having our boarders who keep their horses with us, put their payment in their & it will get used for other things. LOVE the color & it will look fantastic next to one of our western art work.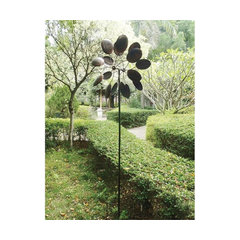 Outdoor Decor
This windmill makes me happy!: Arrived well-packaged, well-made. Easy to put together, took about 10 minutes with no tools except the wrench provided. It is so pleasant watching this sculpture spin and turn. I've had it about a month in central NC not especially windy place, but it seems to move all the time. I saw one in Asheville at a rental house and searched for it online. The wheels turn in opposite directions often, which makes the stems form flowers like a kaleidoscope. Delightful.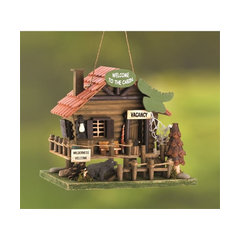 Outdoor Decor
Love it : Very happy with this birdhouse. Very detailed!! I purchased to use on a screened in porch. I don't think it would hold up for many seasons if used as by our feathered friends. Since that wasn't my intention I'm pleased with my purchase.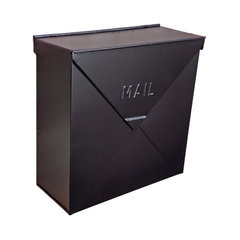 Chicago Industrial Style Wall Mounted Mailbox, Black
Outdoor Decor
Buy it!: If you're considering buying this, PLEASE DO! It's the perfect accent to my industrial style wall sconces on my porch! It arrived quickly and was super easy to install (unless you can't measure like I had the mistake of haha). Either way, great product!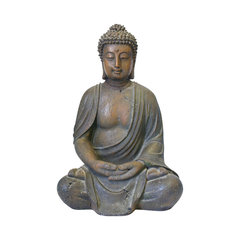 Outdoor Decor
Perfect: I'm delighted with this purchase .... a lovely piece -- particularly for the price. The Buddha is very realistic looking. By that, I mean that it was meant to look like stone -- and it does! The size is perfect, too. It will be "staged" in a garden, and everything about it is just right. An excellent purchase.