Home Office Furniture
Your home office furniture should work just as hard as you do. Desks and computer furniture need to be sturdy and spacious enough to hold your desktop, laptop and other desk accessories. When it comes to office chairs, do not skimp on quality or comfort. It's the piece of home office furniture you come in contact with most often, and your body will thank you when it doesn't feel out of whack after a few hours of sitting.

If you have the space, use a filing cabinet, bookcase or other storage cabinet to organize any documents and resources. If not, find a desk with built-in storage or a hutch to do double duty. You'll be much happier if things have a dedicated home rather than living in mile-high stacks on your table. The more efficient your office furniture, the more efficient you will be at doing your work!

Browse our home office furniture section to find the products you love.
1 - 36 of 29,695 products
Sponsored Products
Featured Reviews of Home Office Furniture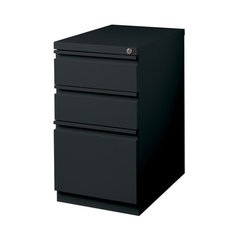 Hirsh Industries 3 Drawer Mobile File Cabinet File in Black
Home Office Furniture
Clean lines, durable, well priced: I thought this product was attractively priced relative to what else was out there for minimal yet functional filing cabinets. The product provides quite a bit of storage and compliments the look of our office.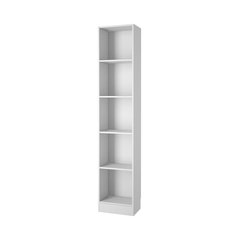 Element Tall Narrow 5 Shelf Bookcase
Home Office Furniture
Nice looking and fits well in small spaces: Nice looking and great for tight spaces. Would be especially fantastic if all shelves were adjustable (the bottom and top shelf cannot be adjusted). I filled this will iKea storage boxes, and it looks great in the office space.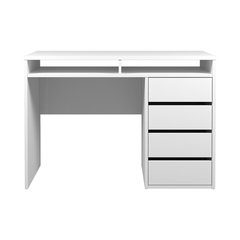 Wyatt 4 Drawer and 2 Shelf Desk
Home Office Furniture
Extremely well made.: Very heavy. Somewhat difficult to assemble but looks great! Much better quality than I expected for the money. Drawers do not slide easily but I am so impressed with space, design & quality I would purchase again. Using as a vanity in my bedroom. Made in Scandinavia....NOT China!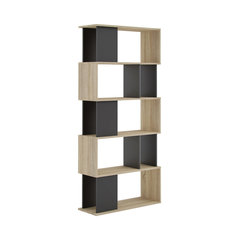 Home Office Furniture
Cool bookcase, sturdy, good price: Really love this bookcase.. it's very unique and creates visual interest while also being super practical and holding a lot of books. It took only an hour or so total to put together and the instructions were pretty good. It's very sturdy. A little heavy, but not terrible. It also came with hardware to attach it to the wall for extra security. Very satisfied with this purchase, especially for the price!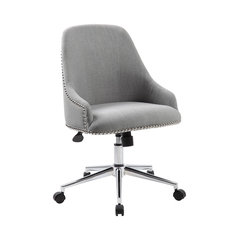 Boss Office Products Carnegie Desk Chair, Gray
Home Office Furniture
Chair Review: This chair is really nice with the cushion making it really comfortable for you to sit for a long period of time. The only thing that is making me from giving this chair a full five star rating is that there is no arm rest for the chair. Overall, it's a decent chair.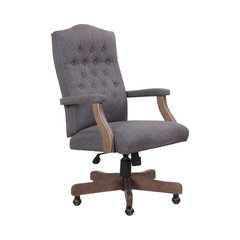 Boss Refined Rustic Executive Chair, Slate Gray Commercial Grade
Home Office Furniture
Love my new desk chair: Bought this for my home office. A little bit of assembly but not difficult at all. Very comfortable and height adjusts. I am pleased with the quality of the fabric and construction.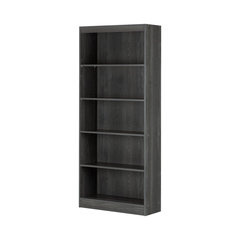 South Shore Axess 5 Shelf Bookcase, Gray Oak
Home Office Furniture
Gray oak bookcase from south shore: South shore customer service reps had great patience and empathy for me. The company is remarkably professional, and the wait time to speak to someone to assist with assembling was around 30 seconds, so glad I bought this book case from South Shore/ Houzz.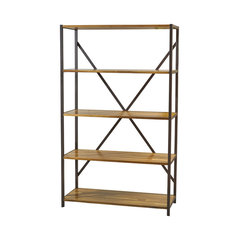 Relee 34" Wide Natural Stained Acacia Wood Bookcase With Iron Accents
Home Office Furniture
Better than expecting!: I needed a nice-looking piece for my kitchen that would hold a good amount of weight, and this fit the bill! It took about a half hour to put together, and I was pleased with the quality of the real wood!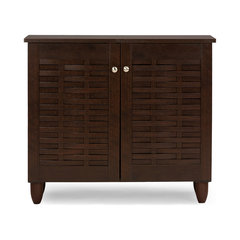 Winda and 2-Door Dark Brown Wooden Entryway Shoes Storage Cabinet
Home Office Furniture
Very Nice Piece: We purchased this for someone but it was very good looking. It was very roomy not too heavy and seemed pretty sturdy. The only thing we noticed and werent crazy about where the feet. They were plastic and slightly different color than the rest of the cabinet. but an easy fix with somw wood stain.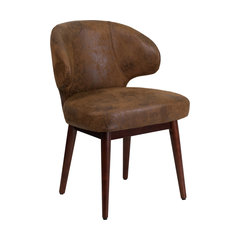 Leather Chair With Walnut Legs, Bomber Jacket Brown
Home Office Furniture
Nice Occasional Chair: I bought this for a small space in a vacation rental and it is the right porportion for the space. The seat height is a little high for me, although I am 5'4" so taller people will appreciate it. It can be moved easily which is what I wanted. The low (ish) back lets you see past the chair, out the window, to the crashing waves in front of the beach house. My only complaint is that the leather was a little wrinkled right at the very back center of the chair. Otherwise it seems sturdy enough and I screwed the legs on easily.