Sponsored Products
Featured Reviews of Pendant Lights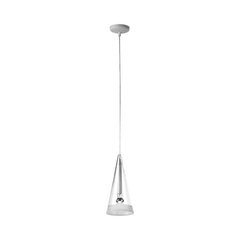 Fucsia Pendant Light, 1-Light
Pendant Lights
Flos, Fucsia Pendant Lights: I am extremely happy with the products I purchased as well as the quick shipping and excellent packaging provided by this seller. The pendant lights are a stunning addition to the look of the completely remodeled, transitional kitchen where they are hung. I installed four of them over an 80-inch peninsula; spaced 18-inches from the outer wall, and 16-inches between the bulbs. By wiring them to a wall dimmer, they are capable of producing enough task lighting when necessary, but when dimmed they emanate an attractive ambiance similar to candle light. I will definitely look for other items available from Import Lighting & Furniture.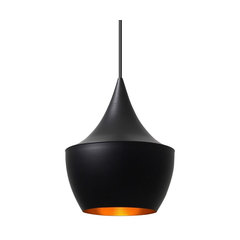 Modern Black and Gold Drum Style Pendant, stout
Pendant Lights
Great buy - would buy again!: These lamps look much more expensive than they actually are. They were pretty easy to install and are very light. The only somewhat weird thing is that they cast a pretty orange tint when you turn the light on due to the coppery finish on the inside. Perhaps using a very white light would help with this problem, but I have 2 sets of lights in my kitchen so don't mind it. I'd buy these again and the price point can't be beat!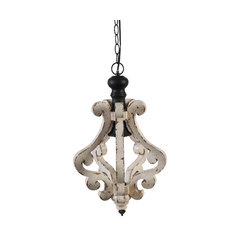 Pendant Lights
BEAUTIFUL STATEMENT PENDANT LIGHT: I purchased two of these lights for my peninsula to add a rustic touch to my farmhouse kitchen. I was happy to see that the big Edison bulbs that I wanted to use did fit inside the crevice. The description said they were off white, but in person look more cream/beige. My only concern is that the wood (which I understood to have a distressed look) has cracks along most of the grooves, making me question the durability and quality of the pendant for long time use. Overall, I am happy with this purchase and have gotten many compliments on how these pendant lights have added a unique touch to my kitchen.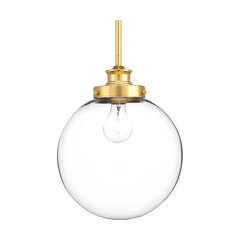 Progress Lighting 1-100W Medium Pendant, Natural Brass
Pendant Lights
Lovely pendants: I received these pendant lamp (in tact) and they are absolutely BEAUTIFUL! I haven't had them installed yet but they are just the right size. Looking forward to seeing them in place.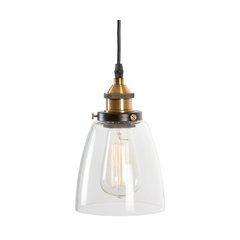 Pendant Lights
return: The product is beautiful, but unfortunately too big for my small island in my small kitchen. I will return it - have emailed to see how - and continue to shop on your lovely site Thank you, Elizabeth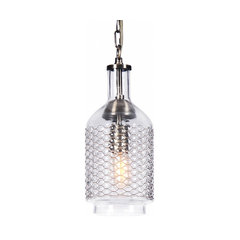 Industrial Edison Hand Blown Glass Pendant Light with Brass Wire, 7"
Pendant Lights
Absolutely beautiful.: Items are beautiful and the perfect compliment to our kitchen. We added Edison style led bulbs that are dimmable -- the wire glass on the fixture creates a very pretty light pattern at night when the lights are dimmed.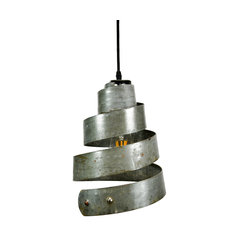 Corba, Lavaliere, Wine Barrel Ring Pendant Light
Pendant Lights
Beautiful and Unique Piece: Love my new light. We are doing a re-model so have not gotten to hang it yet but sure it will look great! I wanted something unique in my entry hall and this is it. Customized it some and Val was great with the changes. Excellent customer service.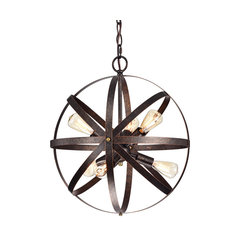 Tremont Globe Chandelier, Antique Copper
Pendant Lights
Love it: We love this Chandelier. After it was delivered I read on the reviews that it would not work well on a valued ceiling. However, it looks great in my front room on a values ceiling.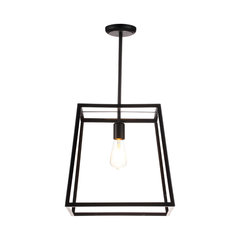 Forge Industrial Pendant Light, Large
Pendant Lights
Highly recommend!: These pendants are great! They provide an industrial component to our 'modern farmhouse' kitchen. Houzz delivered them on time, packed appropriately so none of the fragile glass was cracked or metal bent. They were easy to install with the included instructions. We would definitely purchase again!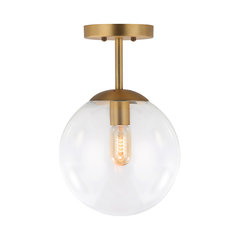 Tesler Globe Semi-Flush Mount, Clear Glass
Pendant Lights
Bigger than it looks!: The light is quite a bit bigger than I expected. IT went together easily. I got the clear shade version, and I think I will spray it with a mercury glass finish to diffuse the light a bit. I'm very happy.