Wall and Floor Tile
Installing new tile is a great way to update the look of a space and add lasting value. Not only is floor and wall tile endlessly customizable, as it comes in a variety of different styles and materials, but new tile flooring can also add to the overall comfort and durability of your home. During your search, whether you're looking for kitchen backsplash ideas or deciding what floor tile material to use, it's important to consider both aesthetics and function. You'll want something that can hold up against daily use in the kitchen or bathroom, so consider the guidelines below as you search for the right tile for your space.
What is the best material for wall or floor tile?
Evaluate your lifestyle and the area that you want to add tiling to. Is it a high traffic or use area? Is it outdoors? Will it be exposed to moisture on a regular basis? Knowing the location and the type of wear and tear that an area will experience is vital to making a design decision. Some common floor and wall tile materials include:
Ceramic:
Ceramic tile flooring
is a great choice in any area that's exposed to moisture, outside elements or a lot of foot traffic. It's a highly durable material and typically treated with an abrasive to prevent slips, making it well suited for floor tiles. While ceramic tiles are a pricier option, they will age well. Just make sure there are no flaws in the glaze, or if they are unglazed consider sealing them so they become stain resistant.
Porcelain:
Porcelain is often chosen as a tile material because it's dense, hard and even more resistant to wear and moisture than ceramic.
Porcelain floor tile
can also be designed to make tile that looks like wood.
Wood tile
is a popular choice for bathrooms or other places that are especially moisture-prone and unsuitable for real wood. When choosing tiles for various parts of the home, you can consult the Porcelain Enamel Institute's rating system. Ratings range from one to five, with one and two being strictly for walls and countertops, and three to five for floors.
Glass:
The smooth, glossy finish of glass tile makes it ideal to accent any space, but one of the most popular applications is in a glass tile backsplash.
Glass tiles
come in a variety of finishes and looks, and can create a beautiful focal point in the kitchen. The material also doesn't stain, fade or scratch easily, so you can depend on its durability for use as bathroom tiles. In particular, glass is a great option for shower tile because it's highly watertight, so water or moisture permeating the surface is not an issue. Similarly, its weather-resistant qualities make it the perfect pool tile.
Granite, Marble, Slate and Other Natural Stone:
These materials are extremely durable and hard and are great for a statement-making stone backsplash or tile floor. They are typically more costly and often require either a sealing treatment or extra maintenance, so be aware of what's involved before purchasing them. However, a granite or marble backsplash can look especially elegant and polished in the kitchen. These strong materials can also be wise choices for creating stately and lasting tile flooring.
What style of tile do I want for my space?
The color, patterning and type of tile you choose for your home can make a big difference in the look and feel of a space. It can be exciting to create an entirely new look through your kitchen backsplash tile or bathroom floor tile — there are endless options to choose from! For example, a clean white
subway tile
backsplash is a classic choice that will stand the test of time. If you want to go for something a bit more visually striking, a herringbone backsplash will do the trick. Fish scale tile, which has a rounded look, can look beautiful in bathrooms or homes with a beachy style. If you're looking to quickly and easily add a pop of color to your home,
peel and stick backsplash tile
in a vibrant pattern is a popular solution. Once you've chosen a material, picking out one of the many types of floor tile patterns can also be a big decision. Ceramic floor tile can come in beautiful Mediterranean patterns, while wood-look tile can offer rustic or farmhouse style. You might also consider the size and shape of your tiles when thinking about the look you want to go for. While square or rectangular tiles are a classic choice,
hexagon floor tile
is visually intriguing and can work with a variety of styles.
1 - 36 of 23,832 products
Sponsored Products
Featured Reviews of Wall and Floor Tile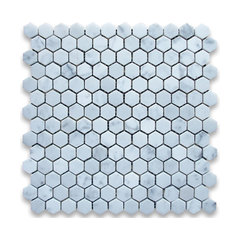 12"x12" Carrara White Hexagon Mosaic Tile Polished, Chip Size: 1"
Wall and Floor Tile
Top quality product!: This tile is as good as it gets for mosaics, seamlessly interlocking with perfect grout lines and no obvious sheet outline when grouted. The Carrera marble is pretty uniform in color so as not to be too busy. I really do love this tile!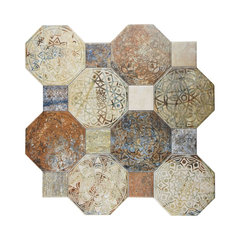 17.75"x17.75" Tallinn Ceramic Floor and Wall Tiles, Set of 10, Multicolor
Wall and Floor Tile
Awesome!: originally purchased for bathroom floor but loved it so much we ended up tiling our entire kitchen and back hallway with this tile. I was worried it would be too busy but the colors are washed so it just looks amazing. Additionally, there are so many different hues, it matches any decor of your choice.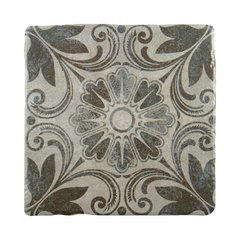 7.75"x7.75" Seville Ceramic Floor/Wall Tiles, Set of 25, Anemone
Wall and Floor Tile
We love them: We ordered this tile for our master bathroom, it says it is a floor tile but we thought it looked thin for a floor rating so we tried laying a bunch out on a mat and spent some time walking on them. They are stronger than they look so far not a crack so we're going ahead with them.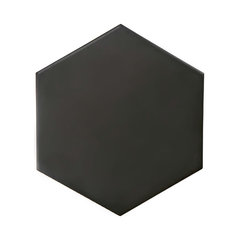 7"x8" Alec Wall/Floor Tiles, Set of 7, Matte Black
Wall and Floor Tile
Super!: After ordering several samples, so glad to find this quality tile: high rating and the glossy white is lovely. One of my samples from a different vendor was a matte white in a similar looking tile, this porcelain tile and the glossy finish is exceptional in comparison.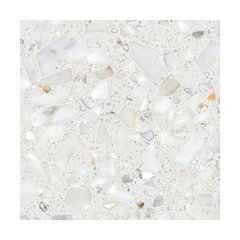 12"x12" Ronson Marble Tiles, Set of 8
Wall and Floor Tile
Beautiful!: This tile mixes nicely w/ a variety of grays, blues, brown tones and even purples and lavenders-and those are just the ones I've tried. The variation in the colors also helps to hide dirt and paw prints. I'm so pleased with the way this looks it may be going in the 2nd bathroom as well.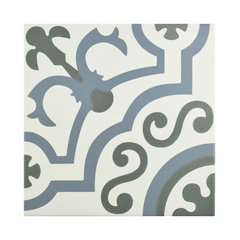 9.5"x9.5" Siena Porcelain Wall/Floor Tiles, Set of 16, Center
Wall and Floor Tile
Good product/ Good service: The range of products that Houzz carries is extensive - you'll always find something that you'll like. Their service was good too. They were wiling to split my order in two payments, which did not go thru, however the intent was there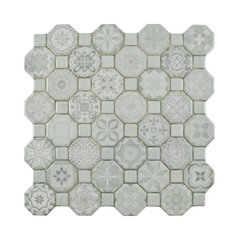 12.25"x12.25" Yasmine Wall/Floor Tiles, Set of 13, White
Wall and Floor Tile
Very nice: I just got them, and am looking forward to seeing them installed. They're definitely substantial, which was a concern since I purchased them based on appearances and the specifications without a sample to touch and experience in advance.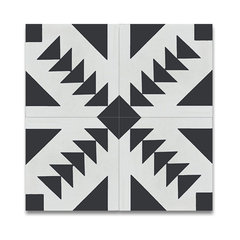 8"x8" Monet Handcrafted Geometric Cement Tiles, Set of 12, Black and White
Wall and Floor Tile
Wonderfull Fireplace!!: Used this on my fireplace and it looks great and is good quality. Colours are for sure a more greyed out black and warm white. I did however mark some of the tiles and Im a little bit afraid of what will happen when I try to clean them (suggestions welcome)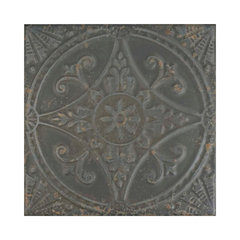 13"x13" Santander Ceramic Floor/Wall Tiles, Set of 10, Charcoal
Wall and Floor Tile
Amazing!: So beautiful!! Perfect subtle pattern to warm the space up. Tile held up well when cutting; we installed ourselves and we were able to cut small holes for the outlets without the tile shattering or cracking. It is breathtaking!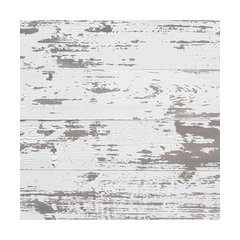 Lenora Distressed Wood Wall Panels, Set of 6, White
Wall and Floor Tile
Red is awesome!: I was afraid they would turn out to be more orange since red is very difficult to get a true color when looking online. Pleasantly surprised when they came & they are red! Not a dark red, just a medium red with the grey weathered areas & each one is different. I will be using in a newly remodeled kitchen behind floating shelves about 24 inches wide. I purchased two boxes so I could also put in another area of the kitchen & may consider some in my newly remodeled bathroom. I think it's gonna look awesome!