Wall Decor
Shopping for wall decor is one of the most exciting parts of decorating a home. Designs can range from tiny frames to oversize 3D sculptures, but you shouldn't let the vast choices discourage you. One person's idea of the perfect wall decor will be totally different from the next, so focus on what you are most drawn to, but keep an open mind — you may be surprised by what catches your eye. Read the following to help achieve your desired look.


Mix and match wall decorations for a custom look.

Who's to say novelty signs, mixed-media art and metal wall art don't belong on the same surface? The key to getting your personalized style right is to pick the pieces that you can't live without, regardless of their medium or composition. Drawings, paintings, prints and posters have just as much of a right to be together as peanut butter and jelly. That's not to say that a collection of coordinating photographs can't look just as stunning, but it's ultimately your preference that matters.


Think beyond the typical home wall decor.

Framed photos and pretty pictures are nice, but they aren't your only option when it comes to decorating bare walls. Consider hanging up a unique rug or an intricate tapestry instead; these are not only visually appealing but add a textural element to your space. Have lots of trinkets and collectibles to display? Mount some attractive wall shelves and arrange them as you see fit. If you don't want to poke holes through your drywall, try putting up some wallpaper or wall decals, which provide plenty of pizzazz on their own.

Browse our wall decor section to find products you'll love.
1 - 36 of 968,512 products
Sponsored Products
Featured Reviews of Wall Decor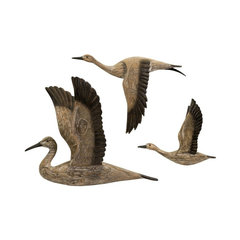 Reeds Migration Flying Bird Wall Art Set 3 Pine Wood
Wall Decor
Impressive: The light weight birds are well made and make a beautiful statement. The finish is beautiful. When I received them, one was damaged. There was no problem with getting a replacement. They made it an easy transaction.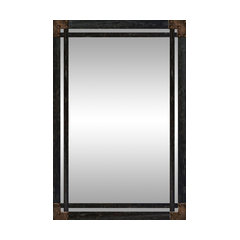 Wrought Iron Studded Mirror
Wall Decor
Nice: Good looking mirror. Unfortunately a little small for where I was intending to put it. Still looks nice though. Had a few brown spots or splotches on the glass, likely paint/stain. Took a razor blade to remove, but otherwise no issues.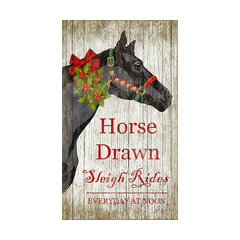 Wall Decor
Perfect Sign for my Front Porch: I've been watching this and decided to order, and so glad I did! It's better than expected, and fits in to my equestrian Christmas décor. I would recommend this product to others.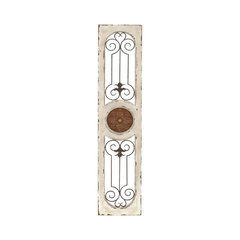 Modern and Classic Wood Metal Wall Panel 58"H, 12"W Wall Decor Home Decor
Wall Decor
Review for Wood and Metal Wall Panel: I've been looking a long time for one of these panels but I needed one that was narrow to put on a narrow wall going into my living room. This gate fits perfectly and looks great. I'm very happy with this purchase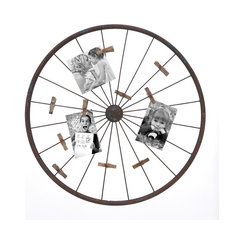 Old Fashioned Bicycle Wheel Photo Holder Iron Alloy Picture Spokes Decor
Wall Decor
So Perfect!: This is exactly what I was looking for to put the finishing touch in my farm style kitchen! I love the simple design that is both decorative and functional - and the quality, weight and solid feel of the metal is MUCH more substantial than I had expected. I really love this piece and plan to use it for years to come!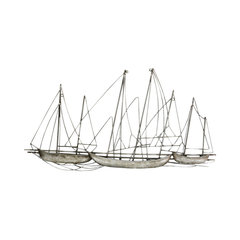 Stratton Home Decor Antique Silver Grand Sailboat Wall Decor
Wall Decor
WOW, totally awesome!!!: Talk about a classy wall accent. Best purchase we have made for our newly remodeled home. Sailboat sculpture is strong, yet gorgeously detailed. Colors are exactly as pictured. We totally love it!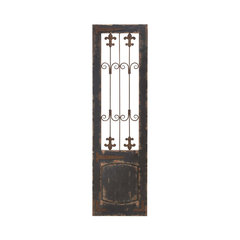 Contemporary and Modern Wood Metal Wall Decor 57"H, 16"W Wall Decor Home Decor
Wall Decor
Great accent piece: Was very excited to get this item! Saw similar piece on another website priced much higher & when I spotted it on Houzz, I took the plunge and ordered it. Very happy I did. It's gorgeous in person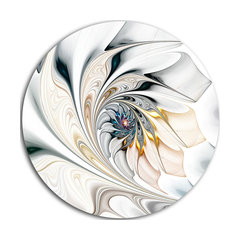 Uziah White Stained Glass Floral Wall Art, 23"
Wall Decor
Visually interesting!: We just moved in and were looking for something to go in the top area over our mantle. Our television will eventually be in the lower part. It looks great with gray paint. Took a little longer than expected to arrive, but worth the wait!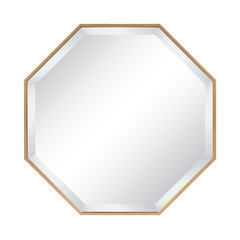 Rhodes Modern Octagon Wall Mirror, Gold
Wall Decor
Exactly what i wanted: This mirror matched the description and picture perfectly. It's the perfect size and exactly what i was looking for! It's not too heavy and is easy to hang up on the wall. No damage at all with shipping.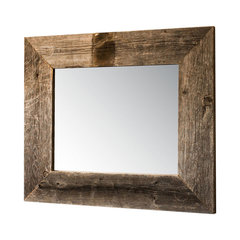 Mirror With Barnwood Frame, 22"x26", Natural
Wall Decor
Beautiful Mirror: This is a beautiful, well made mirror. I was pleasantly surprised when I received them as they are a quarter of the price of all the other barnwood mirrors I was looking at. They are more white then they are in the pictures, but match our bathroom perfectly.