Outdoor Lights
You can highlight the beautiful architecture of your home's exterior or landscaping with strategically placed outdoor lighting. While your options may seem endless, it's important to consider the role you want your outdoor lights to play. Will they be for safety reasons, or for more decorative purposes? Also, make sure you have the proper electrical wiring for the outdoor light you've got your eye on, otherwise you may end up disappointed.

Floodlights and security lights work well to deter unwanted nighttime visitors and provide a sense of security, while garden lights can illuminate a safe walkway through your backyard. Patio lights and deck lighting can brighten up outdoor living areas at night, allowing you to enjoy the outdoors past sunset. If you'd like your lights to serve a purely decorative purpose, fairy lights and outdoor string lights can lend an almost magical ambience to any garden.

While searching for your outdoor light fixtures, consider what type of bulb you prefer. Solar lights are an ecofriendly option that will help reduce the cost of keeping your outdoor area lit up. Outdoor LED lighting may be more expensive up front than other options, but in the long run it will go easier on your wallet than halogen bulbs. LED lights have a long life span and provide quality lighting that is energy efficient. Halogen bulbs, on the other hand, are cheaper up front and can be used with a timer. While they also provide great lighting quality, the cost of wiring and maintenance may run up your bills in the long run.

Whatever options you settle on, you're sure to find a wide selection of delightful and functional landscape lighting right here on Houzz.
1 - 36 of 57,244 products
Sponsored Products
Featured Reviews of Outdoor Lights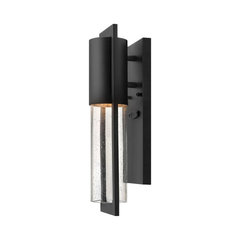 Hinkley Lighting 1326BK Dwell Black Outdoor Wall Sconce
Outdoor Lights
Suitable for ranch style house!: It is tricky to add modern touch to a ranch style house. I have been searching for outdoors scone light for a while until I saw this one. The light arrives quicker than anticipated, the Installation is very simple. The amount of light output is just right . Soft and inviting!!! We love it!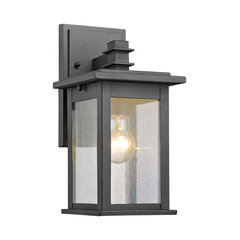 Saratoga Outdoor Wall Sconce, Textured Black
Outdoor Lights
Solid Looking Transitional Sconces: I bought 12 of these for the exterior of my home (front and back). The quality is good for the price and they fit perfectly with our transitional decor. Would recommend these if you're looking to update the exterior of your house.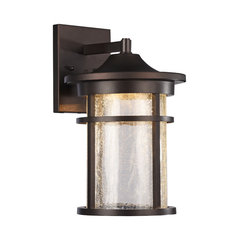 Colleyville Transitional LED Outdoor Wall Sconce, Rubbed Bronze, Large
Outdoor Lights
nice looking light: I bought 2 to replace my deck fixtures that were 30 years old. They give off a nice amount of light probably equaling 60 watts (I was worried they wouldn't be bright enough). The only thing is that one of the glass enclosures came broken. I saw on the other reviews this happens quite a bit so I wasn't surprised. Houzz took care of sending me a replacement quickly. But the company should probably just package them better.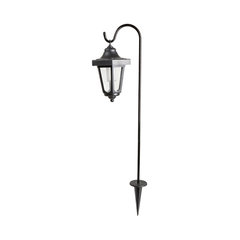 Pure Garden Solar LED Hanging Coach Lanterns, Black, Set of 2
Outdoor Lights
Item is cute ...: But my problem was on my first order one lantern quit working so I had to order me another box of lanterns last week the bad thing is that the one that was not working was a gift for Mother's Day was put on top of a lighthouse that I made. I never tried to contact company about it because it had been over a month since purchased.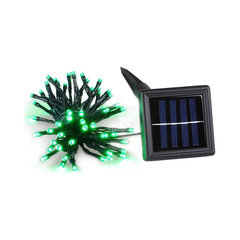 100-Led Solar String Fairy Light Waterproof, Green
Outdoor Lights
yellow solar lights: I purchased these lights to go with some red solar lights. I have a Texas themed garden, and these lights together simulate a campfire near the covered wagon. One flashes, one stays on. They shipped quickly and are great at holding a charge.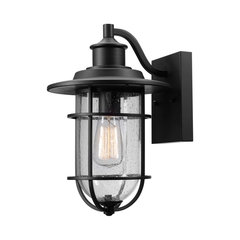 Porter 1-Light Outdoor Sconce
Outdoor Lights
Ourdoor Wall Scounce: Love this light. I looked at a lot of lights and I'm so happy with this selection. It looks great on our patio and front of our house. It casts a nice shaddow on the side of the house. Installation was a breeze.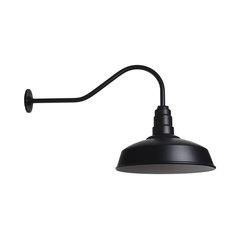 Barn Lighting Gooseneck Fixture - The Gardena Barn Light, Matte Black, Standard
Outdoor Lights
Gooseneck Barn Light: We love our Barn lights. We purchased 3 for our wedding barn @Rosie Creek Farms in Panama City Florida. They are the perfect touch to our vintage style board and batten barn. LOVE THEM!!!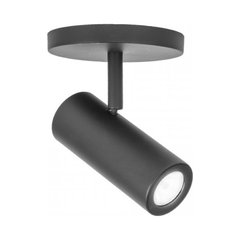 Silo X10 Single Light 6" LED Monopoint Flood Beam Accent Light, Black
Outdoor Lights
Highlights the outdoor fireplace: The Silo x10 led monopoint light is the perfect addition to noir outdoor covered patio to spotlight the fireplace. It was easy to install and attach to the ceiling. It is sleek, unobtrusive, and blends right in. The only issue we had was it did not come with mounting screws.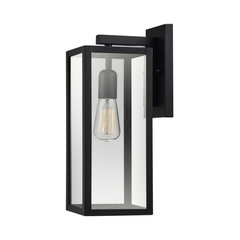 Outdoor Lights
Underpriced for sure!!: I have five of these lights on the exterior of my home and they are beautiful. Bulbs not included, but once you purchase bulbs they are very nice. Large, sturdy, packaged well, and arrived quickly. Very happy with them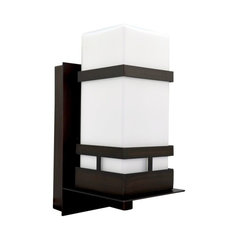 HomeSelects International 6718 Kyoto 1-Light Outdoor Wall Sconce
Outdoor Lights
modern solution: we replaced an outdated carriage-style outdoor lamp with this one and love the result. It makes the space look clean and modern. The fixture itself is sturdy and puts out great light for our patio space. I love it!