Patio Furniture
When you have a large yard, entertaining outdoors is one of the best ways to accommodate a dozen or more people — as long as you have proper seating, that is. With all the outdoor furniture options available, it is easy to find affordable deck or porch furniture; the hard part is figuring out which patio set will work best for you. For a jumpstart on picking the right patio furniture for your space, read the following advice:


How much outdoor patio furniture should I buy?

Before you head out to make your purchase, analyze your backyard or porch to see how much room you actually have to work with. In an outdoor space, you don't want to overcrowd. Be sure to allow plenty of room for guests to walk around that beautiful patio furniture or porch swing.

If you have a larger outdoor space, you can always opt for patio sets. Patio furniture sets often come with five or more pieces — complete with outdoor chaise lounges, chairs, tables and sometimes patio umbrellas — so they can fill up your space in a fairly inexpensive way. Because they're all part of the same outdoor furniture set, they create a cohesive, consistent look.

If you prefer a more eclectic mix, or maybe don't have room for two outdoor sofas and chairs, you can always skip the outdoor patio furniture sets and try individual items instead. Even just a pair of outdoor chairs or bistro table and chairs can do the trick. To provide a lot of seating in a small space, opt for folding chairs or outdoor stools and benches, which take up less room and can be quickly scooted off to the side when not in use.


What outside furniture pieces do I need?

Once you set up your space, be sure to consider how the area will most often be used. If you love to eat out on your deck with family and friends, invest in deck furniture that includes a dining table instead of just outdoor seating. If relaxation is key, fill your space with comfortable lawn furniture, like a hammock, outdoor chaise lounge and side table to store snacks and icy drinks. Although it's great to have room for entertaining, it is more important for you to enjoy your space on a daily basis, so ensure it serves both (or several) purposes. Don't forget to purchase some patio furniture covers to help protect and prolong the life of your pieces.


What is the best material for outdoor furniture sets?

There are a few different choices when it comes to outdoor furniture material. Metal, wicker, plastic and wood are among the most common, and each one has unique properties that make them ideal for different situations. Metal patio sets are often quite durable and sturdy, but have the potential to rust or become hot when exposed to the elements. Wicker patio furniture is comfortable and great for both the indoors and outdoors, but may not suit everyone's style. Plastic outdoor furniture is a good inexpensive and lightweight option that comes in all sorts of color and styles, but has the potential to fade over time. Last but not least, wooden patio sets are great for their solid construction and ability to stay cool in the heat, but can run a higher price tag and maintenance schedule. Decide what's right for you in terms of usage, price and maintenance, then make an informed decision to get the perfect patio furniture for your outdoor space.
1 - 36 of 36,152 products
Sponsored Products
Featured Reviews of Patio Furniture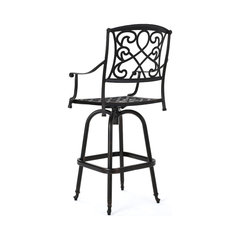 Paris Copper Finish Cast Aluminum Swivel Single Bar Stool
Patio Furniture
Best cheap barstools: Lightweight, easy assembly, great bang for the buck. Only better deal is with cushions. Took longer to unwrap than to assemble. Comfortable with and without cushions. Super happy.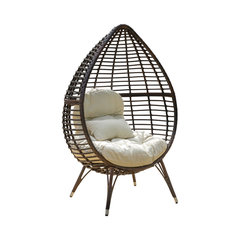 Dermot Multibrown Wicker Lounge Teardrop Chair With Cushion
Patio Furniture
This Wicker lounger is wonderful: I was surprised that this lounger is as comfortable as it is. Well made it comes with a thick seat cushion with a detachable head rest. There is ample space at the base to relax . It was easy to assemble within a half an hour.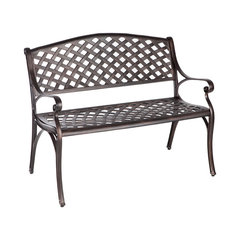 Amherst Outdoor Bench, Tawny
Patio Furniture
Great New Bench: After going through four benches with wooden slats and one made of just metal, my husband insisted we get one made of cast aluminum since the bench sits out in both the sun and rain. This bench was exactly what we were looking for, and the price was great! The online ordering of it was easy, and the bench arrived in just a few days. It was just as it looked like in the picture, and we were very happy with it and its sturdiness. My husband found it extremely easy to assemble, and we would definitely recommend it. It sits in the corner of our front yard, and we enjoy sitting on it and watching our neighbors come and go. Although it is somewhat shorter than some of the other benches we have had, it sits two people very comfortably. We are hoping the cast aluminum will wear well and that we will be able to enjoy our new bench for a long time.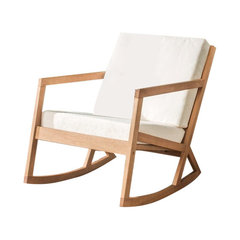 Safavieh Vernon Rocking Chair, Teak Brown/Beige
Patio Furniture
decent chairs at a good price: Assembling was not fun, but it was fairly easy. An hour tops for two chairs. The frame is a decent solid wood. The cushions are firm, and the fabric is "plastic like" but it's a stylish little chair priced well.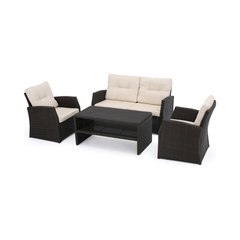 Del Norte Outdoor Dark Brown Wicker Chat, Beige Water Resistant 4-Piece Set
Patio Furniture
Great set for the price!: I ordered set for my mom. The girls that took my order are wonderful to talk to. They are very helpful and patient. My order arrived within a week . And was delivered right to my door. The set looks beautiful on my moms deck. Doing business with Houzz is a pleasure and rare to find in today's retail stores thank you Sandra Primavera.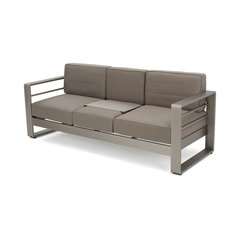 Crested Bay Outdoor Aluminum 3-Seat Khaki Sofa With Tray
Patio Furniture
Nice looking: Nice looking. Firm seating that doesn't bottom out like similar couches in the big box stores. A couple of the end pieces were partly crushed but I think it was the shippers fault. We used a crow bar to straighten the ends and it went together nicely.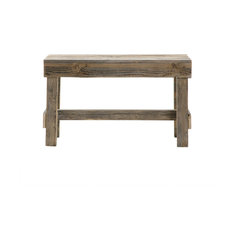 Patio Furniture
PERFECTLY RUSTIC: The bench is exactly what I was looking for to lend a rustic/organic element to a pretty ordinary side porch furniture arrangement. It's just the right size, perfectly rustic and a great price. Houzz even discounted the table when I called to say I saw it on a competitor's site for less. All around great product, great customer service and great company. Buy it. You'll be happy.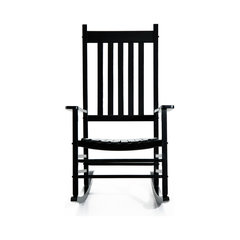 Outsunny Porch Rocking Chair, Outdoor Patio Wooden Rocking Chair, Black
Patio Furniture
Love our rocking chairs!: Rocking chairs arrived earlier than expected which was great! They were easy to put together and are beautiful -- wood quality is solid and the rocking chairs are a perfect addition to our front porch. And the price was a bonus (so much more expensive elsewhere). Highly recommend this product!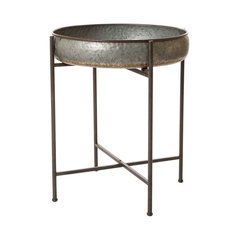 25.79"H Farmhouse Metal Industrial Shelf
Patio Furniture
GREAT STAND: My all time favorite. I use it as an accent piece inside the house. The rave when friends come. Everyone wants to know: where purchased it and of course, was it expensive? I think the price is right. An inexpensive piece and updates the look where I have it placed. Great find!!!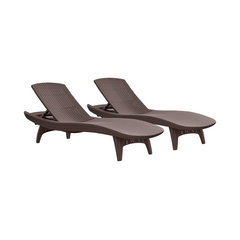 Havana Lounge Chair, Set of 2, Brown
Patio Furniture
Great Deck Chairs!!: We bought two of these chairs last year for our upper deck for star-gazing. We live in a mountain area where wind must be considered and these are heavy enough that they stay put. This year when we decided to put two loungers by our pool, we bought two more. They have a sled lol, adjust easily. Love that! Great buy - and they arrive fully assembled.