Bathroom Fixtures
Bathroom fixtures make up the majority of a washroom or powder room's contents. Between the big items, like showers, bathtubs, sinks and toilets, and the smaller components, like sink faucets and tub faucets, you've practically got a complete space. Because they have such a huge impact on the function and style of the room, it's important to have good quality bathroom fixtures that will last long and be low-maintenance.

The larger components may set you back a bit in terms of cost, but having a reliable sink or toilet when you need it most is worth the investment (plus newer models can even help conserve water!). If you're looking for a quicker fix to re-style your room, change out the bathroom faucets and other bathroom hardware, and try out some new linens or decor. Luckily, bathroom fixture trends tend to stick around for a long time, so focus on finding pieces that meet your functional needs, and the styling will fall into place after.

Browse our bathroom fixture section to find the products you love.
1 - 36 of 58,671 products
Sponsored Products
Featured Reviews of Bathroom Fixtures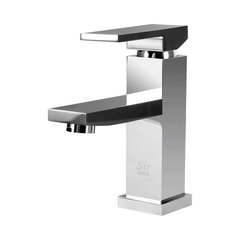 Bathroom Fixtures
very sturdy: this is a solid piece of plumbing - it seems a bit larger in 'person' than expected - I have not installed yet - I anticipate that it will look great when in the finished bathroom... just to be sure,,, I recommend using on fairly substantial sink.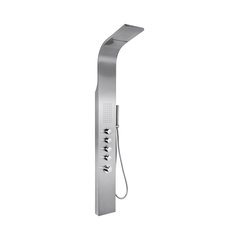 AKDY 63" Shower Tower Panel Spa Rainfall Style Waterfall Thermostatic Handheld
Bathroom Fixtures
I am in love with this product!: I have been using my new shower for 2 weeks. I like the way it looks, but most important is I am in love with the shower features and water pressure it delivers. It feels like I am using a shower in a five star resort or luxury spa. I stay in the shower till I drain all hot water.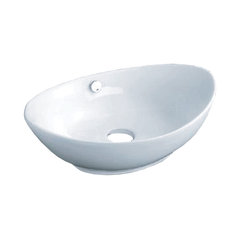 Vanity Fantasies "Canoe" Porcelain Oval Shaped Vessel Sink, White
Bathroom Fixtures
Beautiful bowl: I love it! Wish I was able to keep it! I will have to return it because it is larger then I expected. The measurements are correct I just didn't read them before purchasing because the price was so good! If I had a larger space I would be so excited to keep it! It is gorgeous and you can't beat the price!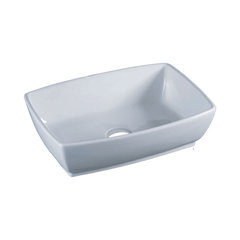 Vanity Fantasies "Tub" Porcelain Rectangular Vessel Sink, White
Bathroom Fixtures
Beautiful vessel sink!: I ordered 3 of these sinks for our home. They arrived packaged perfectly and in the time I expected. They are beautiful! I love having the rectangular shape and the low profile then some vessel sinks I've seen. They are well made and classic sinks.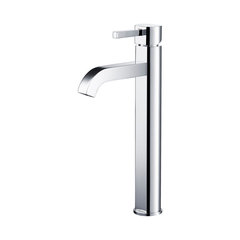 KRAUS Ramus Tall Vessel Bathroom Faucet, Chrome Finish
Bathroom Fixtures
Quality Faucet: Was a little hesitant with a online purchase cause a faucet is a touchy feely thing. The faucet is sturdy and with the aerator water won't splash everywhere when you turn it on.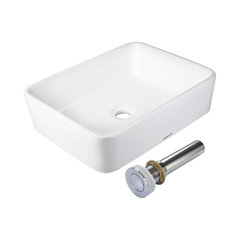 19"x15"x5" Rectangle Porcelain Ceramic Bathroom Vessel Sink With Drain, 2-Piece
Bathroom Fixtures
Perfect size and price!: Exactly the size for our vanity, with only the drain pipe taking up room underneath. The inside corners are soft enough not to catch debris. The top edges are narrow enough not to catch dirt. A clean queen's dream! Also a good price for a porcelain sink including the pop up drain. Many others were over $100 for what seems like the same thing.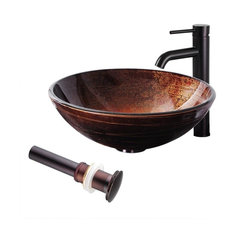 Tempered Bathroom Glass Vessel Sink and Faucet Drain Set, Style A
Bathroom Fixtures
Beautiful Sink!: Fast delivery! Arrived without the drain, the seller was quick to send a new one out, I was very pleased with the customer service I received and the fast response to my inquiry. Sink was beautiful it was exactly what I was looking for.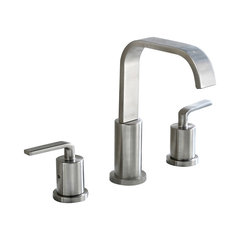 Luxier Bathroom Vanity Sink Widespread Lavatory Faucet Lead Free, Brushed Nickel
Bathroom Fixtures
whagt I was hoping for: I don't like giving reviews before an item is in place, but I will say this faucet is good weight, well made and the finish also looks good. A very nice, expensive looking faucet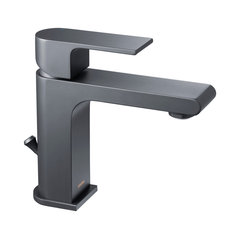 Olya Single Hole Faucet, Matte Black
Bathroom Fixtures
Modern look: I'm pleased with the modern design that this faucet brought to my bathroom remodel. The packaging was wonderful - they even included a pair of gloves to prevent fingerprints while handling the chrome. Installation was straight forward with no problems. I only gave the faucet 4 stars because of a slight difficulty accessing the lift rod in back, but the product is solid and well-made.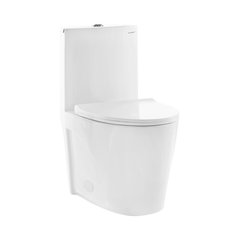 St. Tropez 1-Piece Elongated Toilet, Dual Flush, 0.8/1.28 GPF
Bathroom Fixtures
Bathroom remodel: While remodeling our bathroom, I decided to order this model of toilet for its sleekness and dual-flush operation. It looks great, a little difficult to install with small port access secure base. Works great, the right choice for our bathroom. Very quick shipping too.