Bedroom Furniture
A bedroom serves many purposes: relaxing, dressing, sleeping and so much more. In order for these daily activities to be as enjoyable as possible, having the proper bedroom furniture is a must. Beds, dressers, armoires and nightstands are the necessities that make up typical bedroom furniture sets, and while it certainly can be convenient, don't feel obligated to buy them all in one matching set. Read on for more bedroom furniture tips.

Coordinating mixed pieces will help put your personal stamp on the room, and even allow you to splurge on the items that are most important. If a good night's sleep is at the top of your list, spend a little less on your bedside tables and put the savings toward a quality mattress. If you're looking to impress with style, try a unique headboard or a comfortable chaise to relax on.

Whether you're going for the curated look or all black or white bedroom furniture, always keep storage in mind; can that bedroom bench double as a blanket chest? Get creative and remember to be patient when it comes to finding the right pieces — Rome wasn't built in a day, so your perfect bedroom will take time.

Browse our bedroom furniture section to find the products you love.
1 - 36 of 46,832 products
Sponsored Products
Featured Reviews of Bedroom Furniture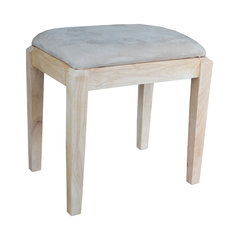 Bedroom Furniture
Great size, great quality ... better than expected!: I love this bench! I thought it would be a good purchase, but it's much better quality than I expected and it's put together very well. The instructions are almost touching, it's so obvious that these people love what they do and respect the trees used to make their products. The seat upholstery is great quality/good-looking/very well done. All the wood is pre-sanded, but they recommend additional sanding to make it perfectly smooth, and it DOES look perfect. Wood can be stained or painted or just clear coated - very pretty/sturdy. The bench is a GREAT size if you're short on space, too, but plenty large enough to sit or rest your foot while you apply moisturizer or whatever. (Wow - who's life is This?! I should be more grateful.) It would be a great bench for kids, too, especially since the upholstery is microsuede - LOVE microsuede! NOT NOT NOT the same as microfiber so it cleans easily and beautifully. Arrived right on time --early in my opinion. If I needed more, I'd definitely buy this item again.
Taren 8" Pocket Coil Mattress, Twin
Bedroom Furniture
Great Mattress: I was a little skeptical when I bought this product because I wasn't sure how firm a mattress would be if it was delivered rolled up. When I opened the package I thought to myself Oh No, this thing is so thin. But as soon as I unwrapped it, it sprung up. It only took less than 24 hours for it to become ready to sleep on, even though the web site said to wait 48 hours until sleeping on it. I find it extremely comfortable and works great on my nieces bunk bed. I am planning on purchasing one for the top bunk. I didn't but them at the same time due to the fact I was unsure. But it works great so I will be buying another one.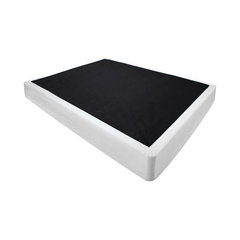 Kalpana 8" Mattress Box Spring, Queen
Bedroom Furniture
Easiest assembly!: The package came in a long, thin box and was very heavy! Had to bring it upstairs piece by piece. So get someone to help you if you are planing to use it on the 2nd floor. The assembly was a breeze. So easy anybody could do it alone but you'll need an electric drill. The finished product is nice and sturdy. I love how it doesn't squeak at all! Definitely recommend this product.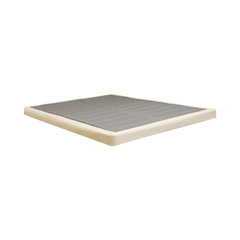 Paxton Low Profile 4" Mattress Box Spring, Queen
Bedroom Furniture
Just what I have been looking for!: With "box Springs" and mattresses getting higher and higher, I have been looking for a simple platform with slats to lower the bed for a long time. I am short and don't like to have to climb a ladder to get to bed! I wanted my husband to make one -- now he is off the hook and I have a much better solution! So glad to have found this! (Many available are higher than 4"). Very easy to put together too.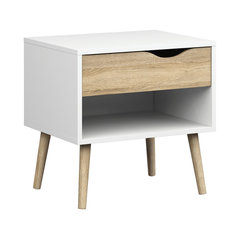 Diana 1-Drawer Nightstand
Bedroom Furniture
Very nice but small: It looks too small for a night stand unless you have a very tiny bed. For a king size one, it's too small. But quality is good overall. Also it was not hard to put it together, good instruction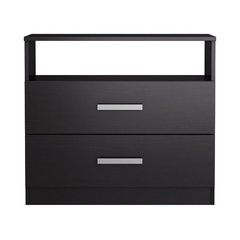 Brooklyn 2-Drawer Nightstand, Espresso
Bedroom Furniture
Great quality! very spacious!: This nightstand is pretty big and has very spacious drawers. The quality of material is is also very good. Of course it is not a real wood, but look at the price. I would say many nightstands with the prices above $250-$300 have a worse quality.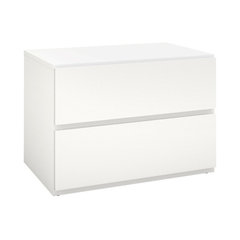 Bedroom Furniture
Nightstand assembly: The assembly is a bit difficult but do able. The construction of the lower drawer is the most challenging and it is advised to do it with a second person. I would suggest it as well if you have another pair of hand available. Overall, I'm pleased with the product.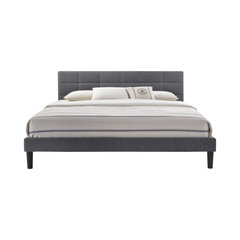 Nash Tufted Platform Bed, Gray, King
Bedroom Furniture
Super easy to put together and oh so classy: My bed arrived earlier than expected big Plus already. I was able to put it together with my 14 year old son before my Hubby arrived from work, I wanted to impress him and so I did. Very happy and satisfied with my modern bed.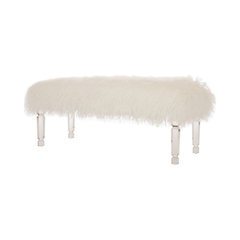 44.88"L Faux Fur Acrylic Bench
Bedroom Furniture
Gorgeous!: This acrylic faux-fur bench is absolutely gorgeous! I'm impressed with the weight of the bench and the faux-fur. It will be a definite conversation piece and I know I will enjoy it for many years!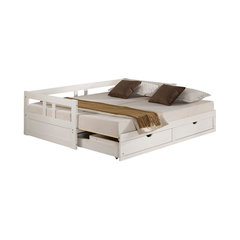 Samuella Convertible Daybed, White
Bedroom Furniture
Daybed for my office/guest room: I put this all together by myself (no help from the hubs)! It took me almost all day, but I got it done. The hardest part is lining up the bed slats on each piece so the trundle will pull out without jamming. I bought 4-5" foam mattresses, and they both sit on the daybed top and fit great. I look forward to having a guest so I can see how the king bed works for them. Great price too - I have seen this same model on other sites for much more.