Mirrors
Incorporating mirrors into your decor can make a big difference in the overall atmosphere of your home. When used correctly, mirrors can add light to a room, create the illusion of space or simply add an extra decorative element. As you look for your next mirror to purchase, keep in mind how key factors such as size, shape, material, color and placement will change or enhance the look of your current space.


What size mirror do I need?

When you're picking out your new mirror, whether decorative or not, first and foremost consider its overall function. Do you need a full-length one to nitpick daily outfits, or do you merely need a small wall mirror for added decoration? The placement can affect the size requirements as well. Big mirrors work well in entryways, since they help reflect light and give you one last look before heading out the door. Living room mirrors are usually more decorative, and therefore are often smaller with more ornate details. Bedrooms and closets often include tall floor mirrors, while bathrooms opt for vanity units or medicine cabinets.


What decorative mirrors are available?

Although most serve a purpose, mirrors are also great decorative elements. You can cluster several round ones together to form a piece of art, or use a single sunburst-shaped one as a focal point for your space. Leaning mirrors are also great for decor, since they often have beautiful, intricate frames; they can take up a good amount of floor space, though, so be sure you have the room (and the budget) before you buy one.


Which type of mirror frame is best?

If it's going in the bathroom, you want to be sure the frame can withstand moisture. If it's going in any other room, go with what feels right for you and looks good in the space! Mirrors are a chance to add some serious flair to your decor, so feel free to get a little glamorous. You can also choose various surface treatments for the mirror itself. If it's solely decorative (or is just hung to add a little light to a room), you don't need to worry too much if it's super functional. Go for a treatment that adds a little gold for warmth, or a vintage style that's worn down a bit for some visual interest. Just be aware that the price range for mirrors varies quite widely — it depends on the combination of size, design and purpose.
1 - 36 of 31,705 products
Sponsored Products
Featured Reviews of Mirrors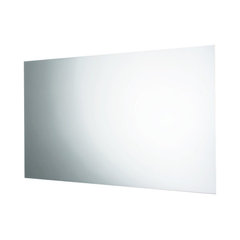 Horizontal or Vertical Wall Mounted Polished Edge Mirror
Mirrors
Perfect!: Very pleased with the looks of this mirror, actually looks better than I expected. I bought it for my remodeled guest bathroom. Directions are in pictures only so we had to figure out what the pictures were actually showing but once we learned it, it was quite easy to install.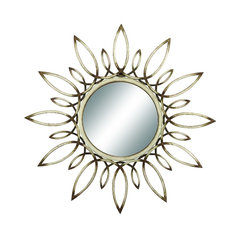 Celestial Style Round Mirror Set Metal Sunburst Elegant Wall Home Decor
Mirrors
Light and airy design: We ordered this mirror to hang over our fireplace and love it. The design is light and airy which is what we wanted. It goes great with our farmhouse style. It arrived quickly and was well packaged. it is lightweight but beautiful nonetheless.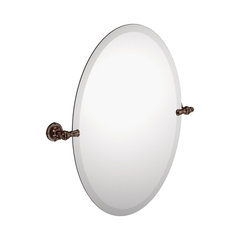 Gilcrest Oil Rubbed Bronze Mirror
Mirrors
Great Purchase!: This mirror was just what we were looking for. Well built and easy to hang, although drilling 5/16 holes in my new sheetrock was a bit disconcerting. But it anchored very well with the included hardware and is rock solid. Looks great!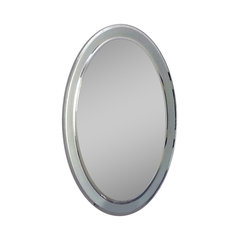 Alden Modern Bathroom Mirror
Mirrors
Very elegant mirror!: This mirror is very simple by design, but that's what makes it so elegant! It arrived just as promised, even though I was worried about what would be inside the package...what I found was very careful packing which meant that the mirror was not damaged in transit. However, I don't think this mirror weighs 27 lbs...not even 15 lbs. It is a very nice mirror though.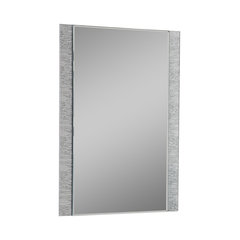 Frameless Molten Wall Mirror
Mirrors
Really like the mirror: I searched for a mirror that was a little modern but not to much for my traditional home. I am trying to change my style and was very satisfied with this mirror. It was a little hard to hang but other than that perfect...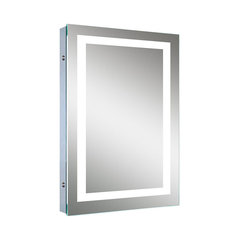 Luna Bathroom Mirror With LED Border and Defogger, 20"
Mirrors
Elegant: These are an affordable way to really add some elegance and expensiveness to your bathroom. They are beautiful and put out plenty of light and make me look better than I actually do! I love these.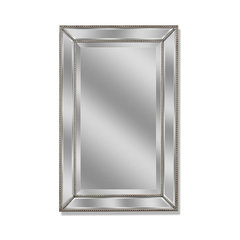 Mirrors
Elegant mirror: This is a beautiful and sturdy mirror. I bought it to go over the sink in a bathroom we just renovated. It adds class and style to the room. I like that the beading is subtle but adds to the overall look of the mirror by creating the illusion of a frame. I love this mirror, it looks even better in reality than in the photo. Very satisfied with my purchase and the delivery time.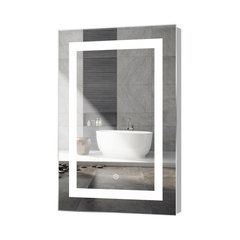 Kent LED Mirror With Touch Sensor, 24"x36"
Mirrors
this mirror turned out to be much better than I thought. easy to install(if prewired), switch on front is actually lighted and makes a great nite light. one tip, a strip of 2 sided tape on bottom eliminates any movement and makes it feel secure: this mirror turned out to be much better than I thought. easy to install(if prewired), switch on front is actually lighted and makes a great nite light. one tip, a strip of 2 sided tape on bottom eliminates any movement and makes it feel secure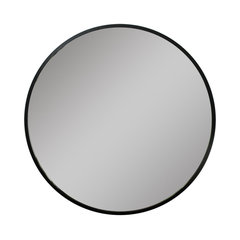 Radian Wall Mirror, Black, 37"
Mirrors
Great Mirror: Terrific mirror over fireplace. Easy to hang as hardware is on the back, not too heavy, clean, modern look. Received many compliments and it has only just arrived. Good quality for the great price.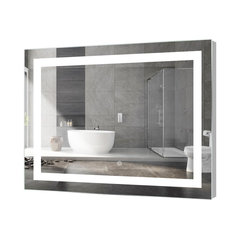 Kent Rectangular LED Mirror with Sensor, 48"x36"
Mirrors
Great for Makeup: I put this mirror in my daughter's bedroom for her makeup station. She loves it. It was easy to hang (it does not come with screws or mollies for drywall). Lighting is great and gives a nice glow.