Kitchen Appliances
A kitchen without kitchen appliances is like a laundry room without a washer and dryer — it lacks a true function. Refrigerators, stoves, microwaves, ovens, toasters and blenders are the true foundations of a kitchen. They are regularly used to store, bake or blend, which is why you should splurge on high-quality, durable pieces. Kitchen appliances are a major investment, so take some time to research. Here are a few helpful hints:


What major kitchen appliances do I need?

Most kitchens require a refrigerator, freezer, oven and stove, range or cooktop. Even though it isn't required, most homeowners dislike washing the dishes, so a dishwasher is also usually included. Although the kitchen appliance staples are always the same, the size and type of appliance you get depends on personal preference and overall kitchen size. For example, many homeowners prefer a separate full-sized refrigerator and freezer, while others might only have room for a bottom- or top-mount freezer and refrigerator combo.


What small kitchen appliances do I need?

When it comes to small kitchen appliances, there is usually more variety — what you end up buying is usually based on your eating (and drinking) habits. A microwave, blender and toaster are usually found in almost every kitchen, while a coffee machine, mixer, food processor and slow cooker are also common kitchen components. Specialty appliances, such as a waffle maker, wine refrigerator and juicer, take up a lot of cabinet or counter space, and therefore only make sense if you frequently use them.


Should I buy stainless steel, black or white appliances?

If you are only replacing one or two pieces, you will want to remain consistent with the finish. For example, if you already have black appliances, make sure your new units complement them, or buy stainless steel appliances with the intention of replacing your other ones sometime soon. If you're starting from scratch, the options are endless. Stainless steel is currently the preferred option, since it looks sleek and trendy, though it can be hard to keep clean (think of all the fingerprints). Black is quickly becoming a popular alternative, while white is often hard to pull off well — unless you have an all-white kitchen, of course. Think about your current kitchen color scheme, as well as your overall style preference. Budget matters too; solid colors, as opposed to stainless steel, are often more affordable.

Ready to make your big purchase? Check out our range, stove, oven, refrigerator, microwave and coffee machine collections on Houzz.
1 - 36 of 10,121 products
Sponsored Products
Featured Reviews of Kitchen Appliances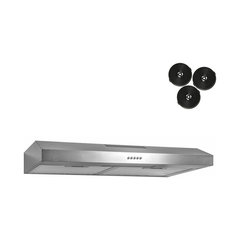 AKDY Under Cabinet Kitchen Range Hood Ductless Cooking Fan, Stainless Steel, 30"
Kitchen Appliances
Sleek and shiny Rane Hood: The hood fit perfectly and it looks sleek and very modern. Controls are easy to use and the fan system is quiet on the low setting and not intrusive at the higher speeds. The lights add a warm glow while really lighting up the range area. Very pleased.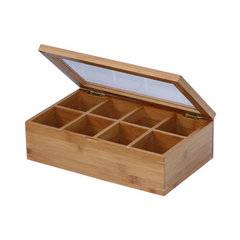 Kitchen Appliances
It was exactly what I wanted.: It was exactly what I wanted. I am very pleased. The rating would have been a 5 if it had been easier for the plastic coating which is protecting the acrylic top was easier to remove.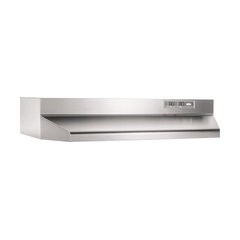 Broan 30" Range Hood, 2-Speed Rocker, Light, 160 Cfm 403004
Kitchen Appliances
Excellent Service: The purchasing of the range hood was very easy, price was best I could find. The website was user friendly, product was exactly as advertised quality was great and it arrived on time. Works just fine. I highly recommend Houzz to anyone.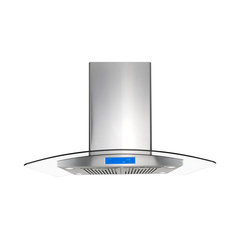 Cosmo 900 CFM Stainless Steel Island Range Hood, 36"
Kitchen Appliances
great hood: is Island Hood works great one of the only other things that I would like to have seen in the Box will be some better mounting screws. the ones that come with the unit to not look very safe the very heavy unit looks like it will break very easily. I did not even want to attempt to use those I had some alternatives.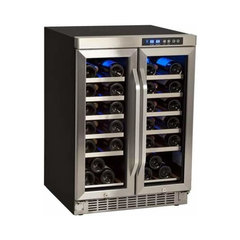 36-Bottle Built-In Wine Cooler
Kitchen Appliances
Quiet operation: The Edgestar wine cooler runs very quietly and stores a lot of wine! It has an attractive appearance with the stainless steel front and handles. I've only had it for one week, but I hope it lasts for years beyond the warranty.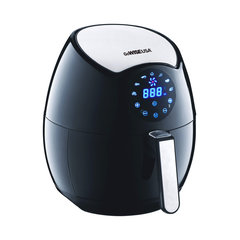 4th Generation Touch Screen Electric Air Fryer
Kitchen Appliances
Love It: This is really a good product. We cooked chicken pieces one evening--20 minutes, and they were perfect. Then the next day we heated up leftovers, and they didn't dry out. Other times we made French fries and grilled cheese sandwiches, and they were perfect. Yes, you can cook almost anything.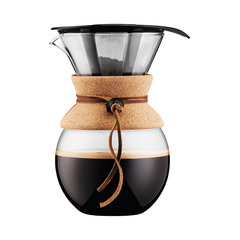 Bodum Pour Over Coffee Maker With Permanent Filter and Cork Band, 17 oz., 34 Oz.
Kitchen Appliances
Perfect for single cup of coffee: This is just what I was looking for. When I just need a single cup of fresh brewed coffee this small Bodum does the trick. I could get two cups out of it if I really wanted to, but seems best suited for one.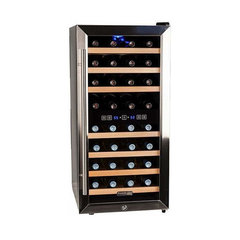 Koldfront TWR327E 16" Wide 32 Bottle Wine Cooler, Black and Stainless Steel
Kitchen Appliances
Looks good and now a "built in"!: Loved this! Dual temp controls, great price and beautiful to look at! We gave it a built in look - husband built a cover and bench storage banquette next to it, added grates on top and and the sides and painted the "housing" white to match our new white cabinetry - looks seamless and so modern and we saved $$$ !!!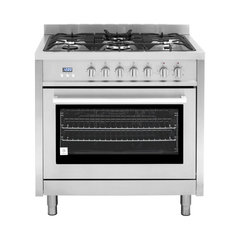 Kitchen Appliances
Beautiful range and great for cooking!: Very satisfied with my purchase of this 36 inch dual fuel range. Has a lot of power on the stove top burners and boils water really fast. The electric oven features true convection which a lot of people might not understand what the difference is but to simply put, it helps roast evenly and faster. Not to mention the design of this range is also stunning.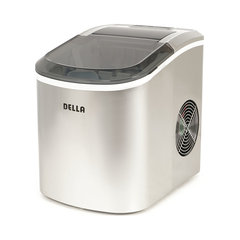 Portable Countertop Ice Maker, Tinted Clear Top Window, 26 lbs Per Day
Kitchen Appliances
Love this hard working machine: Really love my portable ice machine the only complaint I have is the ice is kind of wet and melting when we put it in the ice tray with our freezer and they all stick together. It produces ice within 7 minutes and a tray in aa few minutes.