Kitchen and Table Linens
Outstanding table linens can turn a good meal into a great meal. Think about it — gorgeous place settings, a coordinated tablecloth, placemats and napkins — somehow they make the food taste that much better. The truth is, it's all about the atmosphere, and owning a variety of table linen sets that can be mixed and matched for any occasion is key to creating that desired ambience. Read on for more helpful table linen tips.

As you're shopping for new linens, consider what you already own and how any new additions will complement them. For those just starting their table linen collection, go for the basics and dress them up with creative napkin rings or place cards. Guests always appreciate personal touches; plus, you'll be able to reuse those same napkins, tablecloths and placemats at the next gathering.

Having the proper kitchen linens for prep and cleanup is just as important. Throw on an apron to save your clothing from the inevitable spills and splatters that occur while cooking; the fun patterns that aprons come in will make chopping and stirring feel like a party in itself! Washable dish towels are an eco-friendly solution to wiping up said spills and splatters from all surfaces, and also double as stylish kitchen decor. Don't forget to have oven mitts and pot holders handy for transferring piping-hot dishes to the table — third-degree burns would certainly spoil even the nicest ambience.

Browse our kitchen and table linens section to find products you'll love.
1 - 36 of 50,584 products
Sponsored Products
Featured Reviews of Kitchen and Table Linens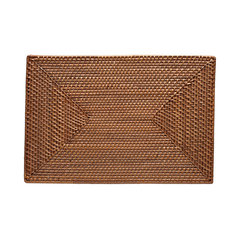 Rectangular Rattan Placemat Set of 2, Honey Brown
Kitchen and Table Linens
quality: I've owned this brand before and these placemats are sturdy and gorgeous. Exactly why I've repurchased in a different color for my island. They clean up so well. A damp cloth and that's it.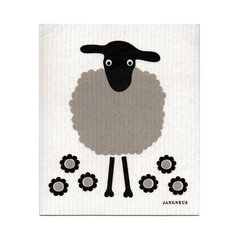 Swedish Dishcloth - Grey Big Sheep
Kitchen and Table Linens
practical and whimsical: These are light spongy cloths that are easy to use, quick to dry, and convenient to keep clean. They may seem a little so-what (my husband is still warming up to them), but I love them. They are so useful, and feel much more hygienic than a sponge.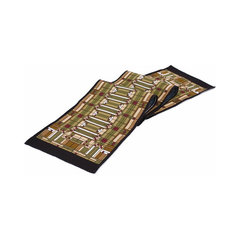 Frank Lloyd Wright Oak Park Skylight Tapestry Table Runner
Kitchen and Table Linens
Nice design: Love the Frank Lloyd Wright design on this but would have liked to have seen higher quality fabric used. Keeping it anyway as the design ties in nicely with our Arts and Crafts windows in our dining room.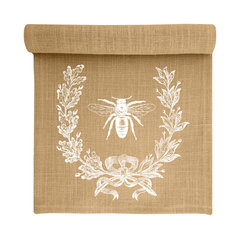 Bee Crest Burlap Table Runner
Kitchen and Table Linens
Cute Runner: This is a nice touch to tone down a table with too much crystal and brass! Love the burlap. It doesn't get the fifth star because I am pretty sure if I get anything on it - cleaning it would be a nightmare.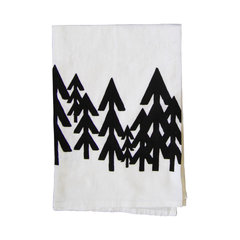 Pine Kitchen Towel, Black
Kitchen and Table Linens
Awesome: I love the way this towel looks! They even threw in a recipe for biscuits. Very personal touch. The order even arrived on time. I would definitely recommend this seller. Much larger than I expected but it triple folds.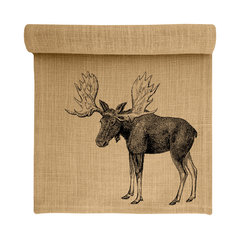 Moose Burlap Table Runner
Kitchen and Table Linens
A fun table runner: Burlap and moose....perfect for our cabin in the mountains. It will complement our other decor that includes bears, horses, elks and other wildlife indigenous to the White Mountains.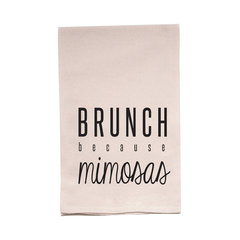 "Brunch Because Mimosas" Flour Sack Tea Towel
Kitchen and Table Linens
Will Be Buying More - Perfect gift!: This towel is adorable and exactly what I expected. I purchased this as a gift to have on hand and I will be buying more to do the same. (I ended up wrapping it up with a bottle of champagne to take to a friends birthday brunch.) Everyone loved the gift and wondered where they could buy one for themselves!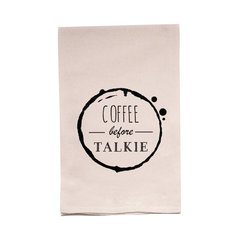 "Coffee Before Talkie" Flour Sack Tea Towel
Kitchen and Table Linens
Great Message: I bought this towel to give as a Secret Santa gift because I love the message on it. Haven't given it yet so don't have any idea how it will hold up through use and washings, however I think the recipient will love it.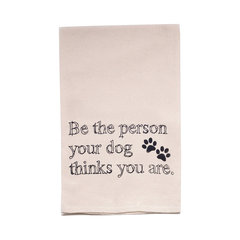 "Be The Person Your Dog Thinks You Are" Flour Sack Tea Towel
Kitchen and Table Linens
New dog in family: My grandson just got his first dog and this was a gift for his mom - she makes sure grandpa is totally invoked in his grandsons life - over 2,000 miles apart. She gets most of Houzz items as gifts from me.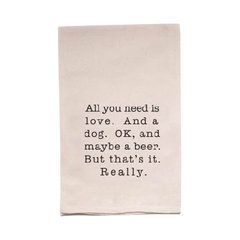 "All You Need Is Love And A Dog Ok, And Maybe A Beer" Flour Sack Tea Towel
Kitchen and Table Linens
Great Quality and Super Cute!: I bought this for my daughter as a Christmas stocking stuffer. The saying is perfect for her and her boyfriend. The quality was better than I expected and it arrived within three days. Overall, great purchase.