Outdoor Lounge Furniture
Just as everyone has their own description of the perfect day, so, too, does everyone have thoughts on perfect outdoor lounge furniture. Some prefer the charm of lounge chairs, while others desire nothing more than an outdoor sofa. Perhaps an outdoor chaise tickles your fancy, or maybe the thought of a drink on an outdoor coffee table sounds ideal. Whatever it may be, most can agree that outdoor lounge furniture is key for enjoying a perfect day.


1 - 36 of 15,709 products
Sponsored Products
Featured Reviews of Outdoor Lounge Furniture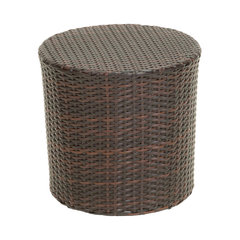 Overton Outdoor Wicker Barrel Side Table, Brown
Outdoor Lounge Furniture
Affordable little table: This is good looking and pretty sturdy and was a great value. Since I just received it I don't know how durable in the weather it will be but at this price and can replace every couple of years.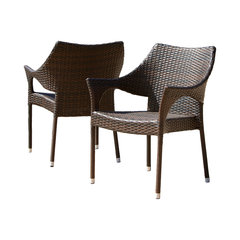 Del Mar Outdoor Brown Wicker Chairs, Set of 2
Outdoor Lounge Furniture
Just what I was looking for...: I really like the look and comfort of these chairs. Very comfortable without cushions..New Mexico wind would blow cushions out into the desert. I'm hoping the plastic rattan will hold up well to the hot sun and winter freezes. I like the curved feature in the arms. I recommend these chairs.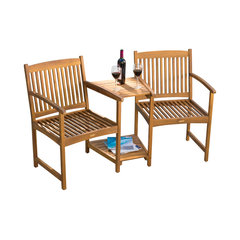 Virginia Outdoor Wood Adjoining Chairs
Outdoor Lounge Furniture
Looks great on my Patio: So far I would give these adjoining chairs a 5-star. They were fairly easy to put together and came in good condition. The width of the chairs are large enough for comfort and seem very sturdy. My husband said the size is comfortable for him and that is what I desired when I ordered them. Thanks!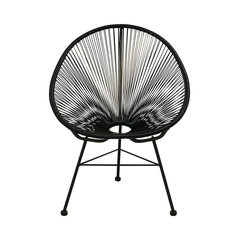 Acapulco Weave Lounge Chair, Black
Outdoor Lounge Furniture
Simple Chair: Assembly is easy and straight forward. Looks just as pictured here. It's not as stiff as I imagined it would be. With that said, it takes some getting used to sitting in. It's comfortable but wish it was just a bit deeper. Hoping to add a poof or stool with it to make it a bit more comfortable.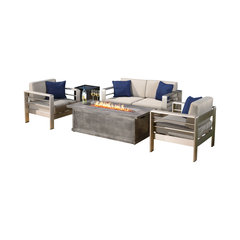 4 -Piece Outdoor Aluminum Fire Table Sofa 4-Piece Set
Outdoor Lounge Furniture
Enjoy: We are enjoying this sofa set with fire table. Easy to assamble, although takes a little time. Sitting by the fire table with coffee on a chilly morning is a great way to start your day!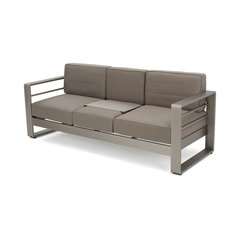 Crested Bay Outdoor Aluminum 3-Seat Khaki Sofa With Tray
Outdoor Lounge Furniture
Nice looking: Nice looking. Firm seating that doesn't bottom out like similar couches in the big box stores. A couple of the end pieces were partly crushed but I think it was the shippers fault. We used a crow bar to straighten the ends and it went together nicely.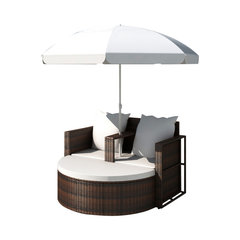 Brown Garden Poly Rattan Lounge Set With Parasol Outdoor
Outdoor Lounge Furniture
All good but directions and Umbrella: Umbrella is not the best quality. Umbrella is very light so if you have no wind it's ok. Directions are hard to follow but once you figure it out it's a nice piece at a decent price.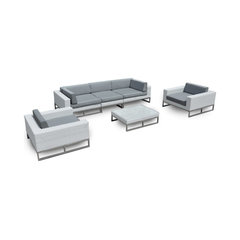 Outdoor Patio Furniture 6 Piece Weather-Wicker Sofa Sectional Set
Outdoor Lounge Furniture
Lovely: Comfortable, nice gray fabric. Do not agree with other post comments that fabric is beige ... it is a warm gray color. The wicker is a lighter gray. Back of sofa/chairs lower than I thought so I need to mention that.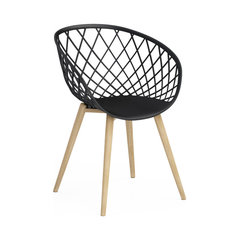 Kurv Chair, Set of 2, Black
Outdoor Lounge Furniture
In love with these chairs.: I absolutely loved these chairs. Other websites/stores had these exact chairs for double the price. I paid half the price on Houzz and got it delivered sooner than the set date... with not 1 scratch or dent. I couldn't be happier. They are very comfortable and gorgeous!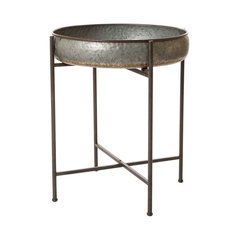 25.79"H Farmhouse Metal Industrial Shelf
Outdoor Lounge Furniture
GREAT STAND: My all time favorite. I use it as an accent piece inside the house. The rave when friends come. Everyone wants to know: where purchased it and of course, was it expensive? I think the price is right. An inexpensive piece and updates the look where I have it placed. Great find!!!