Kitchen Tools and Gadgets
The right kitchen supplies will increase the efficiency of your cooking and make for an overall more enjoyable experience in the kitchen. To ensure you invest in the right pieces, start by considering basic tools such as spatulas, can openers and mixing bowls (and what you might need in that area), and then survey your specific set of culinary needs. Browse the plethora of products below to find your ideal kitchen gadgets!


What tools should every kitchen be stocked with?

Basic kitchen tools include things like a can opener, vegetable peelers, spatula, grater, cutting board, colander, masher, knife set and kitchen shears. For baking and cooking essentials, invest in mixing spoons, mixing bowls, measuring cups, hot pads, oven mitts, and a whisk.


What additional items might I consider?

Outside of the basics, it's possible you'll benefit from a stand-alone timer for cooking, or a thermometer to check your Thanksgiving turkey. Ceramic peelers prevent vegetables and fruits from bruising while peeling, and a mini food chopper are the perfect accessory for recipes that call for fine dicing. Grind herbs and spices with a mortar and pestle, zest lemons and limes with a zester, dish ice-cream with a scoop or add freshly chopped nuts to your meals with a nutcracker.


What should I keep in mind when purchasing kitchen tools?

Kitchen tools are aplenty, so do make sure you need the tools before purchasing. Think about how often you cook and what you'll be cooking to decide on the right pieces. In addition, remember that you'll have to store all these items: Don't buy more than you have a place for.
1 - 36 of 29,937 products
Sponsored Products
Featured Reviews of Kitchen Tools and Gadgets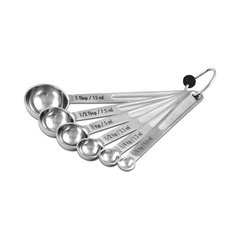 CIA Masters Collection, 6 Pc Measuring Spoon Set
Kitchen Tools and Gadgets
Ergonomic Stainless With Large Labels: Nesting, rounded spoons are easy to read with long, ergonomic handles. Heavy stainless run through the dishwasher and come out beautiful. Six measures down to 1/8 tsp make this a great set.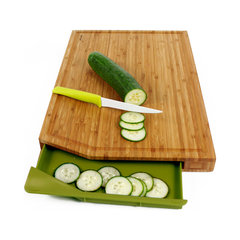 Hilo Bamboo Cutting Board With Tray, Green
Kitchen Tools and Gadgets
Practically Perfect!: I love this cutting board. It is so much easier than a traditional board to cut up various vegetables at a time and remove from the cutting board what I do not want in the way. I love this!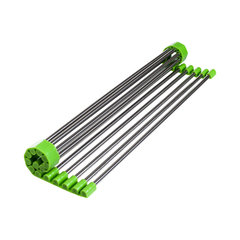 Stainless Steel Drying Rack, Wide
Kitchen Tools and Gadgets
Just Right: Just the right size to dry a few things that can't be put in the dishwasher! Fits perfectly next to the sink. Easy to clean, modern design. Love it. Wish it came in more colors!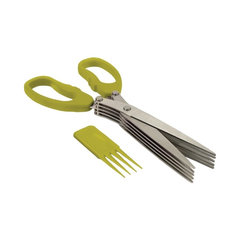 Kitchen Tools and Gadgets
Solid Scissors: These appear solid and strong. They seem to be well made and I believe they will be easy to use and clean. They appear to be well designed for the job they are meant to do. I bought it for a gift, So I haven't actually used it, but would definitely purchase one for myself based on the look and feel.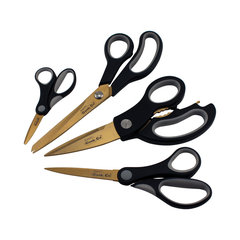 Studio Gold Series Ti 4-Piece Scissors Set
Kitchen Tools and Gadgets
Great Scissors Set: Beautifully made scissors in a variety of sizes and widely useful for all types of chores. They wash well with soap and water without affecting the metal or other components. Great for even heavy jobs.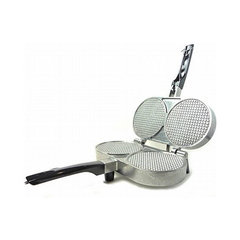 Kitchen Tools and Gadgets
Stroopwafel: To the one person who wrote a review (dont know how to make a comment to them) after the stroopwafel is cooked you have to slice it in half while it is still warm, then put your treacle on each side & sandwich them together. So really not so thick than ......