Bar Stools and Counter Stools
A bar stool is a versatile seating option that can add character, color and texture to a kitchen or home bar — or simply offer a comfortable place to sit. Choosing one that fits your design and space can be difficult, so use our handy tips before you shop our collection of counter stools and bar stools for sale:
How do I choose the right height for my bar stools?
Pay close attention to the height of various bar chairs. They may not all provide enough legroom for you to sit comfortably and the last thing you want is a stool that has you cramming your legs under the counter. You'll want to aim for about nine to 13 inches between stool seat and countertop. To make things even easier, we've created a handy
bar stool height guide
, so you can find the right kitchen stools for your counter:
Table Height: 18 to 23 inches from floor to seat. These can accommodate a dining table of 28 to 30 inches and they're a great alternative to traditional dining chairs.


Counter Height: 24 to 27 inches from floor to seat. Counter-height stools fit beneath a surface that's 36 to 39 inches high. Note: They're smaller than a typical bar or restaurant stool.


Standard Bar Height: 28 to 32 inches from floor to seat. These are a perfect fit for a 40- to 42-inch-tall bar table or countertop.


Extra Tall: 33 to 36 inches from floor to seat. Get a spectator's view from a counter that's 44 to 47 inches high.
You should also keep in mind the space around your bar stool. Six inches between each stool is optimal for socializing and eating, but if your dream bar or kitchen has
swivel bar stools
or
counter stools with arms
, you'll want to space stools farther apart.
What style of bar stool is best for my counter or bar?
Have a look around your kitchen or bar and decide if you want your new stools to stand out or blend in with the color, style or materials already present.
Backless bar stools
are a great choice in narrow kitchens because they can be tucked out of the way under an island's overhang. If your seating is the pièce de résistance to your dining area, look for easy-to-clean materials like wood, metal or leather bar stools.
Don't be afraid to mix and match either. For example,
metal bar stools
add a taste of trendy industrial style to rustic kitchens while
wooden bar stools
warm up modern, high-gloss home bars. Similarly,
white bar stools
brighten dark spaces while
black bar stools
anchor all-white designs. Whichever look you're going for, you'll find a wide variety of bar furniture on Houzz in all the sizes, styles and colors you want and need.
1 - 36 of 25,880 products
Sponsored Products
Featured Reviews of Bar Stools and Counter Stools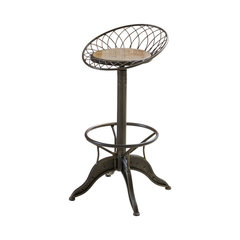 Aero Industrial Bar Stool
Bar Stools and Counter Stools
Good price with quality to back it up!: I ordered 3 stools for my kitchen island and have to say they are nicer in person than in the picture. They arrived when they were supposed to, well packaged and requiring no assembly. It's just the look I was going for and they are very sturdy as well. Very good price for value, and has the quality to back it up. I'll be back again!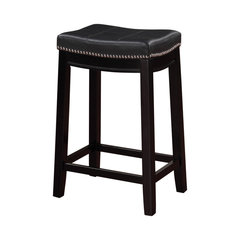 Rockne Counter Stool, Black
Bar Stools and Counter Stools
Red Counter Stool: I was a little deceived by the picture. I thought the base was black and it wasn't. It had a dark cherry stain on it. The color of the leather wasn't as deep of red as i would like, it's more on the lighter side. But, the seat was very comfortable and the stool was easy to assemble. I assembled all four of my stools in about an hour. (My husband still has to tighten everything).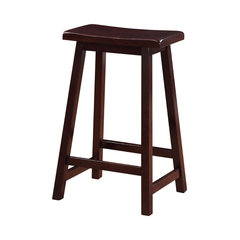 Chandler Saddle Counter Stool
Bar Stools and Counter Stools
Happy with purchase: The color is exactly what I was looking for - very dark brown - a cappuchino, very rich color. It was pretty easy to put together. I bought 4, and I only had issues with one of the stools. - Overall I'm glad I bought these. The price was right, and the look very nice at my bar. :)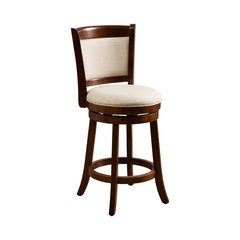 Davis Fabric Swivel Backed Counter Stool
Bar Stools and Counter Stools
Very pleased.: We are delighted with our stools so far. Hopefully they will hold up over time. We had a hiccup with one of the swivels, but called and they said they would send a replacement. We are very happy, very comfortable, beautiful stools.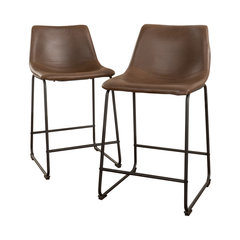 Denise Austin Home Central Vintage Brown Bar Stools, Set of 2
Bar Stools and Counter Stools
Comfortable, well built bar stools (at a great price): We were looking for 42" high bar stools for our new kitchen remodel. These fit the bill at a great price. Product arrived a few days after order. Assembly was very easy because all parts, holes, threaded inserts fit perfectly!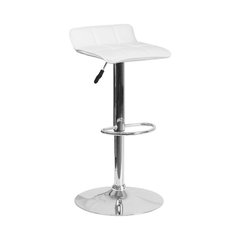 Contemporary White Vinyl Adjustable Height Barstool With Chrome Base
Bar Stools and Counter Stools
Barstool: I ordered these barstools not quite sure how they would turn out. They arrived quickly, were easy to put together and I love them. A great price and good quality! The only thing I have negative is they do make some squeaking noise when you sit down due to the vinyl. Overall, a great product !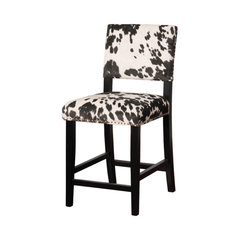 Bar Stools and Counter Stools
Great chairs although a little short: Soft and fun material but the counter height stools are 3-4 inches shorter than they should be. I gave this 5 stars because they are cute and comfortable and will be perfect for my Cabin... but if you put these in a larger space or with other counter height stools then you may be disappointed.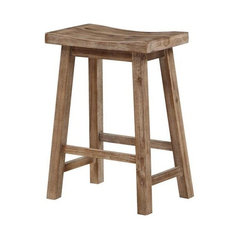 Bar Stools and Counter Stools
Counter height saddle stool: I love the look of these stools!!! My only issue is the edges are a bit hard and kind of down g in a bit when sitting on them. Based on the photo I expected the seat to have a bit of a softer edge to it. I'd also like it to be a bit of a bigger seat comfort wise. That being said, for the price and for a stool that will likely not be sat on THAT much it certainly serves its purpose.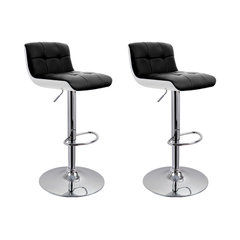 Boyd Faux Leather Adjustable Bar Stools, Set of 2, Black
Bar Stools and Counter Stools
Style for your bar.: These stools look good and are well built. The upholstery is high quality with a hard plastic molded one piece seat and back. The seat is well connected to the base with Allen bolts. The pneumatic mechanism raises and lowers the seat with ease. The foot rest rotates with the seat so there is always somewhere to put your feet. My husband is a pretty big guy and has been able to use them although he complains that they could be a little wider. Generally they are comfortable as he sits on it regularly. The stools are high quality.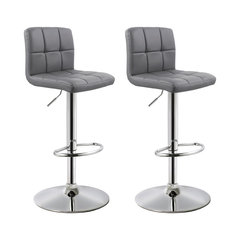 Morrison Faux Leather Adjustable Bar Stools, Set of 2, Gray
Bar Stools and Counter Stools
Love these chairs, but lasted only a couple of years: I am old-fashioned, I guess, and hope things last a long time. The raise-lower function stopped working awhile ago, and also one of them creeks like crazy so it's hard to sit in it and carry on a conversation. BUT, I get lots of compliments on them, and they are really comfortable. The price is so reasonable that I will buy again and hope it will last another couple of years.