Tabletop Products
When it comes to entertaining, it's all about the tabletop details — the plates, cups and silverware you have, as well as the runners, napkins and coasters you decorate with, can make or break your dinner party. Revamping your table settings can be as simple or intricate as you desire — from investing in new dinnerware to splurging on fancy barware, the possibilities are endless. Here's how to update your tableware before your next party.


What dinnerware and glassware do I need?

If you're starting from scratch, be sure to invest in all the right pieces, and then slowly expand out to the specialty items. Of course, a dinnerware set — including bowls, dinner plates, salad plates and mugs or teacups — should be your first investment. A matching set ensures a consistent, put together look, and it's also oftentimes cheaper than piecing a collection together one item at a time. After you have a nice new set of plates, buy a new glassware and flatware set to complement your dinnerware. Glassware is diverse, so be sure you have a wide variety that serves different purposes: water glasses, cups, coffee mugs, martini glasses, wineglasses and beer mugs to name a few. Once your basic collection is complete, you can move onto serveware, such as a serving tray, salad tossers, cake stand, pitcher and serving bowls.


How do I decorate my tabletop?

Because they often have bright colors and interesting patterns, your dinnerware and glassware can often be a part of your table decor. If your dishes aren't quite enough, you should rely on your table linens for some much-needed color. Patterned tablecloths, napkins, table runners and placemats are great for brightening up your dining table, and they often come in corresponding sets to ensure consistency. Napkin rings and coasters can add more texture to a space, while serving bowls, pitchers and trays can bring in interesting shapes.


What do I need for a home bar?

For the ultimate cocktail party, be sure to have a bar cart or wet bar nearby. Regardless of its size, your home bar should be stocked with a corkscrew, bottle opener, ice bucket, wineglasses, beer mugs, martini glasses and shot glasses, as well as a wine cooler and decanter for vino fanatics. To avoid adding water rings to your dining room table, have plenty of coasters ready and accessible.
1 - 36 of 138,995 products
Sponsored Products
Featured Reviews of Tabletop Products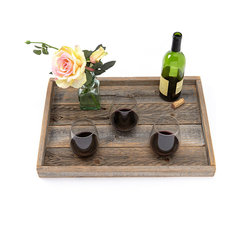 Reclaimed Wood Serving Tray, Slim Lip
Tabletop Products
Beautiful!: This is a beautiful piece. It looks very rustic and handmade. What a beautiful style, which would compliment any room, and has unlimited uses. We have it in our finished basement with our many remotes and a candle setting in it, and it looks great.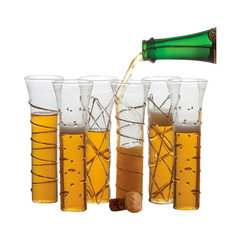 Razzle Dazzle Assorted Stemless Flutes, 6-Piece Set, Gold
Tabletop Products
Sweet Champagne Flutes!: Love these flutes! They are very fragile. Be careful, I broke one unpacking them from the box. They are so pretty and the picture doesn't do them justice. Better still... great champagne drinking glasses!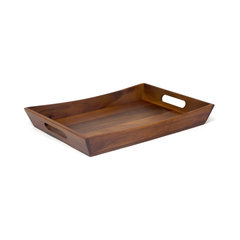 Acacia Tray With Curved Sides
Tabletop Products
Perfect tray: Bought this tray because it was the perfect size for my ottoman/coffee table. It was as described on Houzz and the color is beautiful. The tray goes well with the rest of my decor. Took a week to get notification that it was being shipped but it came within the time frame that was given. I would definitely recommend this product to other.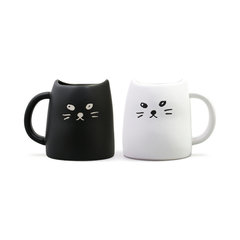 Black and White Cat Mug Set
Tabletop Products
cat mugs: Love the quality of these mugs. At least 2 people will getting these for presents from me. Original order was supposed to be a gift but the mugs were so delightful I kept them for myself.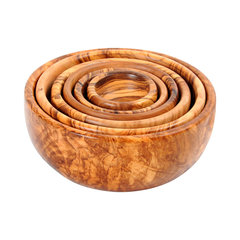 Handmade Olive Wood Nesting Bowls Set of Six Salad Bowls
Tabletop Products
Fun: I bought this for my guitar-loving adult son for Christmas, which I gave him along with some money for his "Adventure Fund." It was more symbolic than practical. Not sure how much money it is actually capable of holding, but he liked it.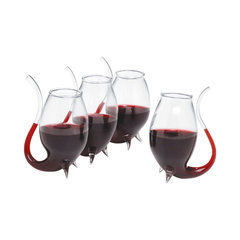 Tabletop Products
Porto Sippers: I found these amazing Port Sippers on hourzz, after looking at many web sites. They were exactly what I was looking for. They arrived, sooner that I thought and I was very happy with the quality of them. I'm glad I ordered 5 sets of these, one for myself and the other ones as Christmas gifts.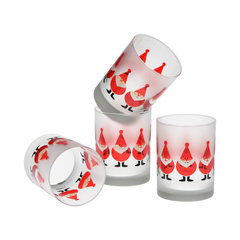 Culver Elves 14 oz. Double Old Fashion Glasses, Set of 4
Tabletop Products
Great Glasses!: These cheerful Santa glasses will add pizzazz to our holiday table. They are dishwasher safe, which will make it easy to use them more often. The glasses arrived super fast and very carefully packaged. Can't wait to use them!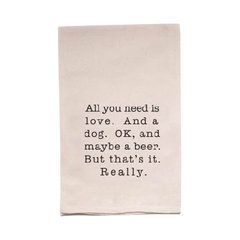 "All You Need Is Love And A Dog Ok, And Maybe A Beer" Flour Sack Tea Towel
Tabletop Products
Great Quality and Super Cute!: I bought this for my daughter as a Christmas stocking stuffer. The saying is perfect for her and her boyfriend. The quality was better than I expected and it arrived within three days. Overall, great purchase.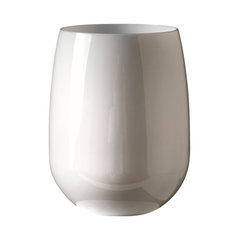 Stemless Wine Glasses, White, Set of 4
Tabletop Products
Upon delivery, were so excited to use them!: Upon delivery, were so excited to use them! Tapped them on the counter to be sure and YEP, they won't break. We've lost 7 wine glasses in 10 months due to clumsiness and the washer so hopefully these will be around much longer!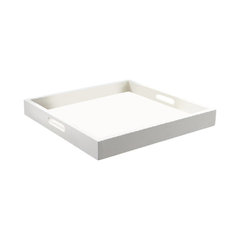 Tabletop Products
Just what was needed!: Working on total redecorating of my Great Room. Started with removing carpet and old fireplace surround built-ins. Put down hardwood flooring, very simple and contemporary built-ins with floating shelves. Painted room white. Stacked granite on fireplace. New sofa, ottoman/coffee and side table and chair. New abstract contemporary paintings. The colors are gray, brown, green. The painting has a bit of wine color in it and this tray is perfect!