Bathroom Faucets
If you're looking for a quick fix to spruce up your bathroom, one of the easiest ways to make an impact is by updating your sink and shower faucets. By trading your outdated fixtures for new ones, you can quickly create a refreshed look, no matter which style you're aiming for. As you consider your next bathroom faucet purchase, be sure to keep in mind all your finish, style and spout options to create a cohesive feel throughout the space.


What type of style faucet should you choose?

If you're going to replace an old faucet instead of starting from scratch, your style options are going to be more limited — you'll need to choose a faucet that matches the holes of your existing sink. If you're looking to start fresh, you can customize your new sink and its fixtures to accommodate the new look and feel you desire. In general, here are the most popular options:
Single-hole:These units have generally have one handle connected to the spout which controls water temperature. They're compact, and easy to use, maintain and install.
Center-set: The most commonly used and least expensive faucets, they combine the handles and spout on a 4" base unit. These work well on smaller basins.
Widespread:This option features hot and cold water valves that are separate from the spout. Though a pricier faucet, they're more flexible in terms of placement, and are usually at least 8" wide.
Wall-mount: These work well with non-traditional sinks that don't come with pre-drilled holes, such as vessel sinks. They also reduce clutter since they're generally installed higher than typical faucets.


What do you need to know about internal valve systems?

The internal valve system controls the flow of water through the spout, so it's an extremely important facet to high-quality operation. This is something you'll want to invest in to ensure it works properly for years to come. These four available internal valve systems are as follows:
Compression:The most common type, it's the only system that uses a rubber washer to control the flow of water. However, the washers wear out easily, which can result in dripping.
Ball (washerless): Water through this system is controlled using a slotted metal ball. It's durable and reliable, but must be paired with a single-handle faucet.
Cartridge (washerless): This system operates on a stem cartridge that moves up and down to regulate flow. Also durable and reliable, it's compatible with both single- and two-handle faucets.
Ceramic disk (washerless): With two ceramic disks moving against each other to control water flow, this system is virtually maintenance free. It tends to be pricier, but can be used with single- or two-handle faucets.


What type of finish should you consider?

There are many different materials to choose from; as you make your decision, be sure to find one that complements your bathroom's current décor. Brass, bronze and copper add a warm, inviting tone to your bath, while nickel, chrome and stainless steel are slick, trendy options. For a more classic look, try white, gold or black. Regardless of your pick, keep your eye out for manufacturers that offer lifetime finishes to ensure your faucet remains in top condition over the years.


What additional features might you want to include in your faucet?

Anti-scald protection helps protect from burning, particularly with young children. You may consider adding a filter for drinking water, or installing an adjustable flow-rate restrictor to conserve water.
1 - 36 of 26,043 products
Sponsored Products
Featured Reviews of Bathroom Faucets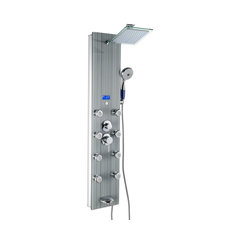 AKDY AK-787392F 51" Tempered Glass Shower Panel Tower With Rainfall Shower Head
Bathroom Faucets
Best shower head i have ever had: I bought 2 for my bathroom remodeling. The one in the hallway bathroom also works for the bathtub. I really enjoys this fancy shower spa. It's the best shower head i have ever had. And the contractor says it's easy to install :)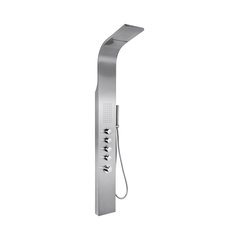 AKDY 63" Shower Tower Panel Spa Rainfall Style Waterfall Thermostatic Handheld
Bathroom Faucets
I am in love with this product!: I have been using my new shower for 2 weeks. I like the way it looks, but most important is I am in love with the shower features and water pressure it delivers. It feels like I am using a shower in a five star resort or luxury spa. I stay in the shower till I drain all hot water.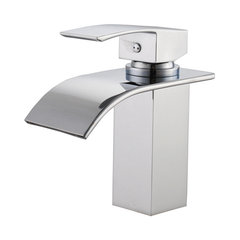 Waterfall Contemporary Bathroom Sink Faucet
Bathroom Faucets
huge: this is much much much bigger than the picture...if you have a small sink, or don't like bulky things this is not for you. however, it is a very heavy feeling faucet and it does look cool. i happen to like bigger looking fixtures, however some think this is for a tub not a 24" bathroom sink. i have not installed it yet, so not sure exactly how good it will look. but out of the box it feels nice and sturdy. oh and I wonder how it is going to take calcium build up form the water. we will see!!!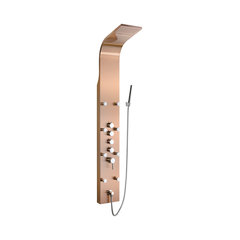 Stainless Steel System Spa Rainfall Waterfall Bronze Finish Shower Tower Panel
Bathroom Faucets
Ultra modern/contemporary: This shower panel is in the pool bath and it is a show-stopper. EVERYONE comments on it. Easy to install - just make sure you ready the plumbing schematics carefully so your hookups are ready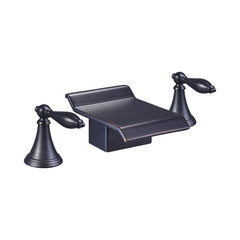 Waterfall Widespread Faucet Bathroom Sink, 3-Piece Set, Oil Rubbed Bronze
Bathroom Faucets
Waterfall faucet: This product came in packaged so nicely it is very heavy duty as far as the fittings and hoses we are very impressed with the timely manner that we received it and with the quality of this faucet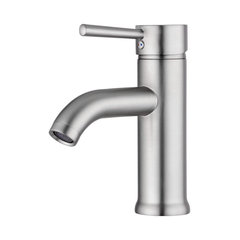 7" Faucet Single Handle Deck Mount Basin Mixer Tap, Brushed Nickel
Bathroom Faucets
Great price and design: Love this faucet! We wanted a more modern look, but something that wasn't too modern and would look great in the years to come as well. Such a great price for this one and it's super sturdy and love the design of it. We bought two for our double vanity sinks in our bathroom remodel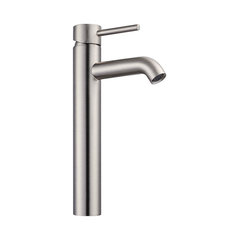 12" Bathroom Vessel Sink Faucet 1-Hole, Brushed Nickel
Bathroom Faucets
Great Price; great quality: Works like a charm...at half the price of the big box home improvement store! Arrived in perfect condition days before the quoted time. Unlike other faucets I actually purchase in the store, the description of how tall the spout is--was accurate!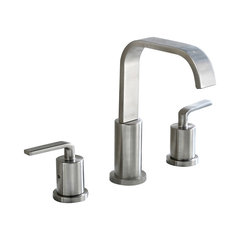 Luxier Bathroom Vanity Sink Widespread Lavatory Faucet Lead Free, Brushed Nickel
Bathroom Faucets
whagt I was hoping for: I don't like giving reviews before an item is in place, but I will say this faucet is good weight, well made and the finish also looks good. A very nice, expensive looking faucet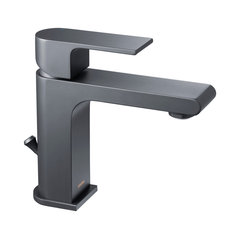 Olya Single Hole Faucet, Matte Black
Bathroom Faucets
Modern look: I'm pleased with the modern design that this faucet brought to my bathroom remodel. The packaging was wonderful - they even included a pair of gloves to prevent fingerprints while handling the chrome. Installation was straight forward with no problems. I only gave the faucet 4 stars because of a slight difficulty accessing the lift rod in back, but the product is solid and well-made.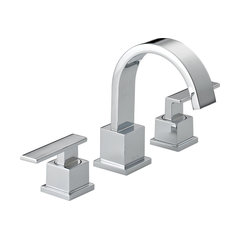 Delta Vero 2-Handle Widespread Lavatory Faucet, Polished Chrome
Bathroom Faucets
Expensive but very nice: My plumber said Not to skimp on the quality of the fixtures or I would be sorry. I got these although they were out of my budget range and have never regretted that choice. The quality is evident every time it is used, which is several times a day. I love the way the water comes out of the faucet. My dad always said "a man should buy the best, and only cry once" and seeing my friend's problems with her lower priced but nice to look at fixtures, I am so glad I did this.