Sponsored Products
Featured Reviews of Home Office Furniture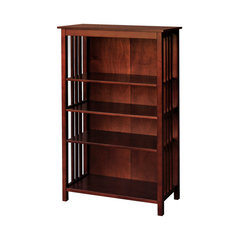 Home Office Furniture
better than most "assemble your own" shelving: The wood quality is very nice and the parts actually fitted together when we were assembling. The packaging was well done and there was no damage to the pieces. - Martha and Lance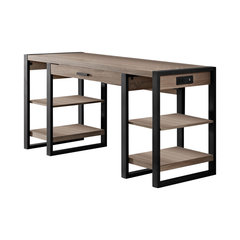 Leandro Desk With Shelves
Home Office Furniture
Sturdy Desk: This desk is extremely sturdy. I'm very impressed by the quality of it, and the outlet/USB ports are handy. It's a little time consuming to assemble, but the instructions are very clear (until the last couple of steps where they evidently changed the engineering but not the picture, but the steps are pretty intuitive at that point). I am a small woman, and it recommended two people for assembly, but I had no trouble assembling it alone. It is very heavy though, so I had to open the box downstairs and haul up the pieces a little at a time to where I'd be building and using the desk. I will actively seek out this company in my future purchases because the instructions were so clear and the finished product is so substantial.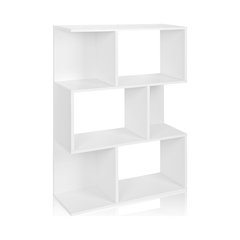 Madison Bookcase Storage Bookshelf, Tool Free Assembly Eco zBoard, White
Home Office Furniture
Intriguing eco-friendly structure: It was a breeze to put this piece together with no need for screws and drill! I am expecting that it will be durable and sturdy with time since it is put together with double adhesive tape.... intriguing. This storage system is also well designed and accommodates a lot of files and books.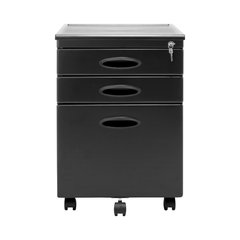 Holden File Cabinet, Black
Home Office Furniture
perfect solution: I needed some extra storage space and this was the right accessory. It fits right under my desk, without being noticed since I have a gray cement desk, It is roomy, quiet and is well made. It does not look cheap, like many of the others. So glad I bought it!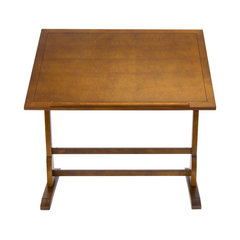 Parsons Drafting Table, 42"
Home Office Furniture
Nice looking table!: Table came well packaged and in a timely fashion. The instructions for assembly weren't very good, but fortunately I'm patient and had the table together within a half hour. (I'm a 50+ female....husband has no patience so he never attempts these projects even though the table was purchased for him)It's a bit wobbly, but a fair value for the money.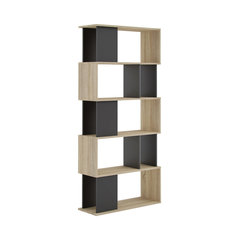 Home Office Furniture
Cool bookcase, sturdy, good price: Really love this bookcase.. it's very unique and creates visual interest while also being super practical and holding a lot of books. It took only an hour or so total to put together and the instructions were pretty good. It's very sturdy. A little heavy, but not terrible. It also came with hardware to attach it to the wall for extra security. Very satisfied with this purchase, especially for the price!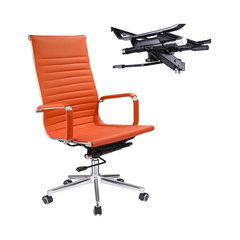 Executive High Back Ribbed PU Leather Swivel Desk Chair, Orange, Chair
Home Office Furniture
Thrilled with the chair!: I bought this chair for my new home office and I couldn't be more thrilled with it! Excellent quality - it looks sleek and modern with leather wraps on the arms. It tilts back and very comfortable too!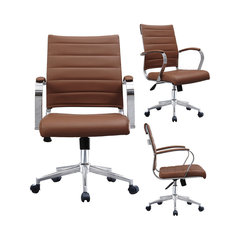 Modern Designer Executive Ergonomic Office Chair With Arms Ribbed For Computer,
Home Office Furniture
Strong chair!!!: This chair is not mean to have a lot of pads, but they do come with 2 layers of pads and leathers…One is in the front, and one is at the back…that make this chair more weight, and high-end. You can tell this chair used more materials than the same type of chairs, I knew it, because I just return 1 similar chair, and they are apparently weaker, flimsy, and no leather on the back..You get what you pay for….and I am satisfied with this!!!
Designer Executive Ergonomic Mid Back Office Chair Ribbed For Conference, Brown
Home Office Furniture
Unbeatable quality with this price!: I am a designer and will look for different chairs from vendors. I have tried similar chairs from 5 different vendors, this chair seat with tilt angle is the most comfortable one, and the assembly is easier, another vendor took me double of time or more. Also, the stitching is more unite, looks more high quality.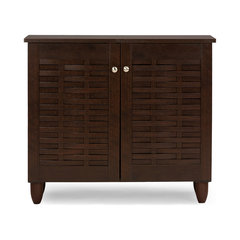 Winda and 2-Door Dark Brown Wooden Entryway Shoes Storage Cabinet
Home Office Furniture
Very Nice Piece: We purchased this for someone but it was very good looking. It was very roomy not too heavy and seemed pretty sturdy. The only thing we noticed and werent crazy about where the feet. They were plastic and slightly different color than the rest of the cabinet. but an easy fix with somw wood stain.