Pendant Lights
Pendant lighting can be very a versatile tool in home design. Light up one specific area with a single pendant light, or use multiple together to illuminate a wider space and make a statement. Unlike flush-mounts, pendant lights typically hang from the ceiling by either chain, wire, or stem to give a more dramatic feel and add interest to a space (while lighting the way, of course!). As you shop for the perfect pendant light fixture for your home, keep the following information in mind to help guide your decision.
Which style of pendant light should I get?
You have an abundance of choice when it comes to pendant lighting styles. Here are some of the more common types you may want to consider, or eliminate, from your selections based on your needs.

Mini lights
- Mini pendant lights are 12 inches wide or less and have a more narrow stream of light that can shine on smaller details that you wish to put the spotlight on. Cluster a group of them over a kitchen island to mimic the lighting of one bigger pendant light fixture. Try a
kitchen island light
if you want the larger pendant look in lieu of multiple smaller fixtures.
Drum
- Their larger size makes drum pendant lighting more qualified to light up a wider area, including smaller rooms or a defined space, like a dining area. The simplicity of their style makes them a winner in many different decor tastes.
Bowl
- The uplighting of bowl pendants will reflect off the ceiling to give a softer, ambient glow. This is often better for general, or ambient, lighting where you aren't needing to focus on specific tasks.
Bulb
- When you want the bare minimum, go for a bulb pendant. This style puts the emphasis on the bulb and often the cord that it hang from, so pick a unique light bulb like an
edison style
.
Dome
- The downlighting of a dome pendant will be less focused than mini fixtures but will give more of a task lighting effect than the bowl style might.
Decorative - Need a fun foyer pendant or a statement piece for your dining table? Try something with a more decorative touch, like a
lantern pendant light
or
novelty pendants
.
It's important to consider your current wiring situation before commiting to a new fixture. If you have recessed lights where you want to hang a pendant fixture, you're in luck! You can convert those to accommodate pendant lighting with a conversion kit. Another option is to opt for
Plug-in pendant lights
with a swag that swings over to the spot you want to hang it from.
Where can I use pendant lighting?
All over, just make sure it's to scale for the space and surface you are trying to light up. Keep in mind that these are just guideline and can be adjusted depending on the height of you and your family and overall preferences.
Dining Table: The pendant should be suspended about 30 to 36 inches above the table to leave room for passing dishes and unobstructed views of your fellow diners. This will allow for ample illumination while reducing glare at the same time.


Kitchen Island or Counter:: The bottom of your pendant light should float about 30 inches above the counter surface. For desks, bring the light in closer to the work surface by allowing your pendant lamp to float about 16 inches from the surface. If you plan to cluster multiple pendants, keep them about 24 to 30 inches apart, depending on their size.


Foyer: Illuminate your space without encroaching on head space by suspending your hanging lamp about seven feet from the floor.


Bathroom: Cast a flattering light in your bathroom vanity area by suspending an eye-catching pendant lamp or cluster of pendant lights near eye level and about 18 inches from the center of your sink. This unconventional lighting style will eliminate those pesky shadows under your chin, cheeks and eyes.


Ceilings Higher Than Eight Feet: If you have ceilings taller than eight feet, be sure to add on three inches for each additional foot of ceiling height.
More:
3 Types of Lighting and How to Use Them in Your Home
1 - 36 of 104,810 products
Sponsored Products
Featured Reviews of Pendant Lights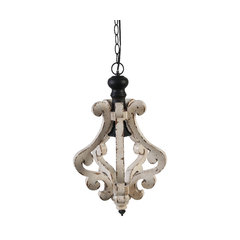 Pendant Lights
BEAUTIFUL STATEMENT PENDANT LIGHT: I purchased two of these lights for my peninsula to add a rustic touch to my farmhouse kitchen. I was happy to see that the big Edison bulbs that I wanted to use did fit inside the crevice. The description said they were off white, but in person look more cream/beige. My only concern is that the wood (which I understood to have a distressed look) has cracks along most of the grooves, making me question the durability and quality of the pendant for long time use. Overall, I am happy with this purchase and have gotten many compliments on how these pendant lights have added a unique touch to my kitchen.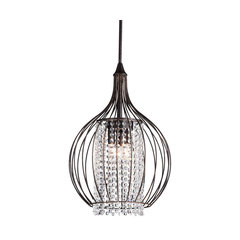 Bronze and Crystal Chandelier Pendant Light
Pendant Lights
Re-order: I hung his small chandelier in a townhome I refurbished last year in nickel. So many people commented on it, I reordered it in bronze for another home in Texas. I'm hanging it over a pale pink claw foot tub. Love!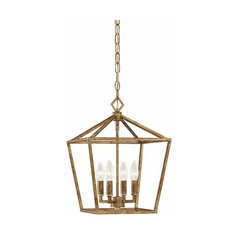 Cage Frame 4-Light Pendant, Vintage Gold
Pendant Lights
Nice dupe for more expensive light: I was looking at a higher end version of this light for my master bath, tried this one (half the price) and was very happy with it. I decided to order two of the smaller sized lights for my adjoining master closet and they look great. If you are very fussy with the finish, you may not like this (it's more of a painted on gold/antique brass look) but I think they look really nice. They add a lot of style to each room and give off beautiful light.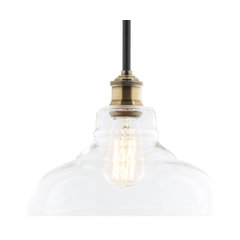 Lucera Industrial Factory Pendant, Antique Brass, Fixture Only
Pendant Lights
Look great and great service: These look great, especially when paired with an Edison bulb. I ordered two, and one shade arrived cracked. I contacted Houzz and a replacement arrived the same day (before I even received the response to my email).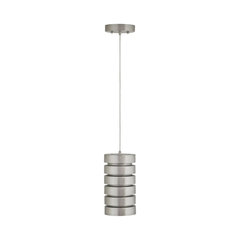 Macchione 1-Light Pendant Lamp
Pendant Lights
Modern contemporary look: Although I haven't yet had this installed, I saw this fixture in another home and loved the look. I'm putting two of them over the island and expect it will give the flair of the modern/contemporary look that I envision.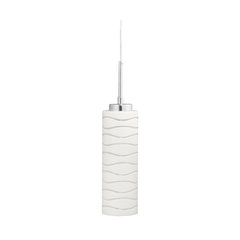 Avellina 1-Light Carved Opal Glass Pendant Lamp
Pendant Lights
Modern design: We purchased a couple of different pendant lights on-line and returned all of them except this one. The others were not described very well and didn't quite look right in the space. The Avellina, however, was PERFECT. From size to looks it fits well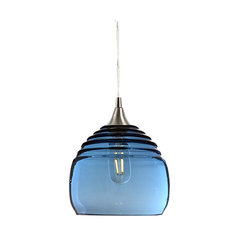 Lucent Pendant Light No. 302b, Steel Blue, Brushed Nickel
Pendant Lights
WOW!!!!!: I got two and so glad I did, they are GORGEOUS!!!! I lot bigger than I thought and incredibly well made!! Will look awesome over the island in our new kitchen ( navy blue with carrare marble)! Can't wait to see it all together!! Will send pictures when all done!!! BTW what an incredible buy!!!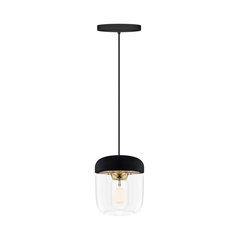 Acorn Black Hardwired Pendant with LED Bulb, Polished Brass
Pendant Lights
A very nice product.: It's a beautiful little fixture - simple, playful, and elegant all at the same time. The bulb that comes with the product is functionally disappointing as it's incredibly dim and produces light in the 2200K color spectrum - entirely decorative. In form, however, the bulb is spot on for the pendant.
Lunar Pendant Light No. 767, Clear, Brushed Nickel
Pendant Lights
Better than expected: The lights are perfect for our new kitchen. the color is just what my wife was looking for. We are now considering adding the chandelier version to our table area. Thanks for a great product.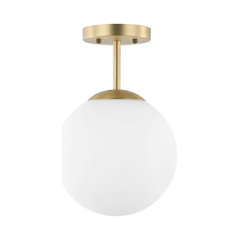 Tesler Globe Semi-Flush Mount, Milk Glass
Pendant Lights
Bigger than it looks!: The light is quite a bit bigger than I expected. IT went together easily. I got the clear shade version, and I think I will spray it with a mercury glass finish to diffuse the light a bit. I'm very happy.