Mattresses
Weaving your way through the mattress market can be confusing and a little daunting; after all, there are so many options to consider, and the one you choose can make or break your sleep habits. Finding a good one requires research. You need to determine the size — twin, full, queen, king or California king — and then decide between a memory foam mattress, innerspring mattress, pillow top mattress and latex mattress. And don't forget the extras! Mattress toppers can help make even the most uncomfortable bed comfortable again.
Before you buy your next bed, here is what you should consider:
What size bed should I buy?
As you consider your size, think about who will be sleeping in the bed, as well as any space constraints you might need to work with. A twin and full bed are too small for most couples, while oftentimes a California king can feel too large and isolating. If you do decide to go big, be sure to measure your bedroom to ensure it will fit. You want to be able to walk comfortably around the bed and have easy access to furniture.
Check out our mattress size guide to learn more
What kind of mattress should I buy?
There are many different types to consider, depending on your budget and comfort levels.
An
innerspring mattress
is your most basic option. These units have steel coils inside that move as you move, and they come in a variety of soft to firm options. These are often the most affordable option, which is why they are also the most popular.
A
memory foam mattress
is made of several different layers of foam that molds to the shape of your body as you sleep. It comes in different density levels and absorbs movement, which makes it ideal for sleeping with a partner. They are often more expensive than spring options.
A
latex
option is made of rubber and offers more firm support, which is great for those with back pain. It keeps warm in the winter and cool in the summer, and is also ideal for those with allergies.
A
pillow top mattress
has an extra topper that offers more cushion. Its material can differ, depending on the brand and overall price.
Should I buy a mattress topper or mattress pad?
A pad? Definitely! This handy, inexpensive accessory will keep your bed looking nice for years to come. It doesn't really provide extra padding, though it does offer extra protection against spills and stains. A topper offers more cushion, so you only need one if your current bed is uncomfortable. They come in different materials and sizes to suit your bed and your sleeping style.
Now that you know all about your options, browse our selection on Houzz.
Sponsored Products
Featured Reviews of Mattresses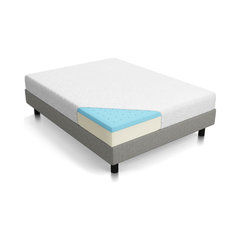 Fantasy 8" Memory Foam Mattress, Queen
Mattresses
PERFECTION: Bought this for my son, I liked the idea of not having the boxspring, and luckily one wasn't needed! This mattress is beyond comfortable, the price was very nice too. I am thinking about selling my set and buying this for me and my husband, I highly recommend this brand and style of bed!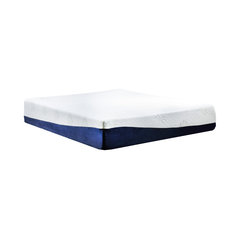 13 inch Memory Gel and Memory foam Mattress, Queen
Mattresses
Love It!: This is exactly what I wanted. It's super comfortable and it came really quickly. So worth the money spent, which is a great price anyway. I was kind of nervous about ordering a mattress online because in the past I've always gone into a mattress store to check out the softness/firmness. But this one isn't too soft or too firm. It's nice and plushy but still gives the right amount of support. The box it came in was kind of beat up but you'd never tell by looking at the mattress. Lol, and it expanded to full size pretty quickly, in less than a couple of hours. It didn't really have a smell either, except for the new smell but it wasn't bad at all. I sleep so much better on this mattress. I really do look forward to going to bed now. Lol, so overall I would definitely recommend this mattress to others. Although the price is cheaper the quality definitely isn't.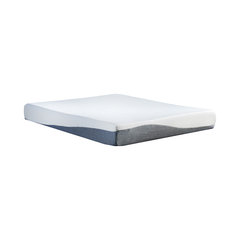 10" High-Density GEL & MEMORY FOAM MATTRESS, w/Bamboo Cover, Full
Mattresses
Amazing: I am really amazed at the quality of this mattress for my son's loft bed for the price paid. It fit perfectly. I was a little nervous when we got it because the mattress is initially kind of flat but does something of a self fill when unpackaged.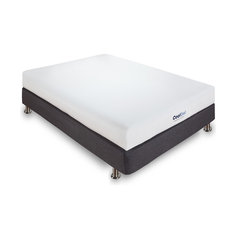 Zora 6-Inch Ventilated Gel Memory Foam Mattress, Queen
Mattresses
Best Sleep Ever.: We just recently purchased a twin size for our son. He usually tossed and turned on his spring mattress and it would take him about 30 min to fall asleep. Last night it took him about 10 min and he was fast asleep. He woke up feeling great. He now looks forward to going to bed at night.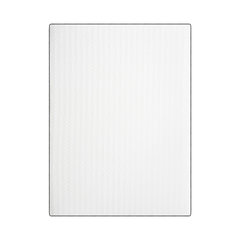 Solstice Cool Gel Memory Foam Mattress, King
Mattresses
Alot firmer than expected: Needed a new bed so I got this mattress, it is very nice but much firmer than I expected from the information given.... for anyone looking good to purchase it just note that it is a medium firm bed.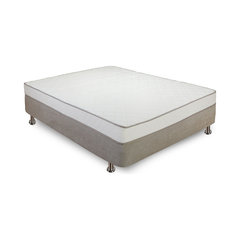 Classic Brands Innerspring 7" Mattress, Queen
Mattresses
SO COMFORTABLE: Recently moved from Ohio to California and needed a bed mailed to my new address on short notice and for very cheap. This isn't the cheapest mattress online but it's the best price for the quality. It's very soft but surprisingly supportive. I'm a big fat chick, at 5'6 and 230 lbs, I'm really impressed by how well it does. This would make a perfect guest bed mattress or a fantastic short-to-medium term nightly sleeper.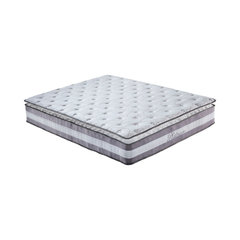 13" Plush Pillow Top Hybrid Memory Foam and Spring Mattress, Queen
Mattresses
Very good mattress for amazing price: This mattress filled back to a full 13 inches within 2 minutes out of the box. This is a really good quality mattress, medium firm, not plush. I putt a $12 egg crate topper on it from Wal-Mart and now it's perfect for me. I'm a side sleeper. At 13 inches and with a topper I have to use deep pocket sheets for this mattress. I love that the mattress is so tall because now I have no need for the extra box spring. I just threw this mattress on a platform frame and was done. The big test now will be to see how many years of use I get out of a $200 mattress. If I can get 5 years before it starts sagging, I will be over the moon happy with this mattress!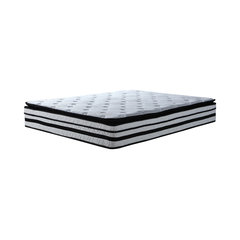 13 inch Hybrid Innerspring and Memory Foam Mattress with Pillow Top, Full
Mattresses
Fantastic Bed, Very nice to sleep on: I very much enjoy this bed. I've had it for about 6 months thus far, and I love it. It's comfortable, it's solid, and it keeps me from back pain! The only thing I don't like is that it's not good with body heat. I have to keep my fan on through the night. Partly because my land lady kept the heat on maximum at night during winter, and now that summer is coming... either way, it's hot. lol. But it's a great bed. I like it, I wouldn't replace it. For the price, I can't imagine getting anything better. I hope it continues.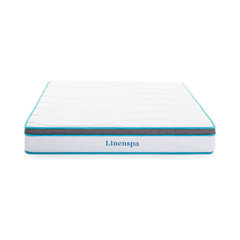 Dreamer Hybrid Mattress, Twin
Mattresses
The perfect mattress: This has been the perfect mattress for myself and for my husband. We have been looking for a new mattress for some time and when we saw this great price and it's benefits, we couldn't resist. I have lower back problems and this mattress has helped out so much. I would suggest this mattress to anyone who likes the perfect mix between cush and firm.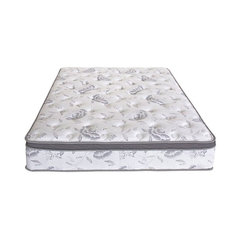 12" Spring Mattress Euro Top, Full
Mattresses
It came quickly, was packaged well, and is really comfy for the awesome price!: It came quickly, was packaged well, and is really comfy for the awesome price! I'm impressed!!!! I was planning on using my memory foam topper on it, but it doesn't even need it. It comes in a compressed form, so when you slit open the wrapping, it expands rapidly. Be prepared to jump out of the way. Says it takes 48 hours or something to fully decompress, but mine was ready to sleep on in an hour.