Quartz Countertops Cost
Homeowners in the US usually spend between $2,550 and $3,350 on purchasing and installing quartz countertops.
Looking for specific costs in your area?
Get Quotes
What others are spending on purchasing and installing quartz countertops:

| | |
| --- | --- |
| Typical Cost | $2,950 |
| Typical Range | $2,550–$3,350 |
| Low End | $2,450 |
| High End | $3,450 |
Planning A Project?
Projects from Houzz come with a suite of planning tools. Use the Cost Calculator to estimate cost based on projects near you.
Learn More
Cost to Install Quartz Countertops
How much do quartz countertops cost?
The typical cost of quartz countertops is around $2,950, including materials and installation, for 30 square feet. While the typical cost range for quartz countertops is $2,550 to $3,350, or $85 to $110 per square foot, a high-end project can easily cost more. Ultimately, quartz countertop prices will depend on the square footage you are covering, the quality of the product you choose and where your home is located.
Table of Contents:
How much do quartz countertops cost?
How much does quartz cost without installation?
How much does it cost to install quartz countertops?
What other factors can affect the cost of quartz counters?
Engineered quartz counters, often referred to simply as quartz counters, are composed of ground natural quartz, resins and pigments to make a stunning yet surprisingly low-maintenance product. Since quartz countertops are an engineered material, they can mimic the look of almost any natural stone on the market, such as marble and granite countertops, or give you a pop of color that can't be achieved naturally. Engineered quartz is also impact-resistant and nonporous, meaning it does not need to be sealed as other materials do and it resists scratches and stains. The durability and color options for engineered quartz have made it a popular alternative to granite countertops over the years.
For more inspiration: Kitchen Counters: Stunning, Easy-Care Engineered Quartz
To stay within your budget, consider the quality of quartz you choose, how many square feet you'll need and how costly contractors are in your area. It's a good idea to contact multiple countertop companies to get a few different quotes for your project. And when you've picked out the material you'd like to use, it's also recommended that you hire a quartz countertop contractor to help with the process.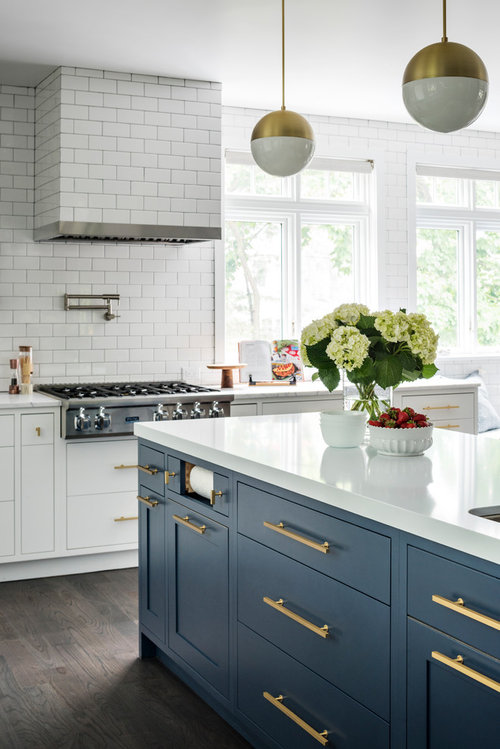 How much does quartz cost without installation?
Engineered quartz countertop costs can vary widely for the material alone, running about $80 per square foot on average. With costs ranging from $65 to $95 per square foot, it's easy to see how the product itself can significantly impact the total cost of your project. The grade, or quality, of quartz counters varies depending on the manufacturer you choose. Grades are based on factors such as the blend ratio of natural quartz to resin (the more resin, the lower the grade) and the quality of the raw materials, production process, slab consistency (color, thickness and so on) and warranty. Take your time to compare cost estimates and features from different brands and manufacturers to make sure you're getting exactly what you expect for your money. Here is a breakdown of the average cost of quartz counter materials by grade:
Basic-grade quartz: $65 per square foot
Better-grade quartz: $80 per square foot
Best-grade quartz: $95 per square foot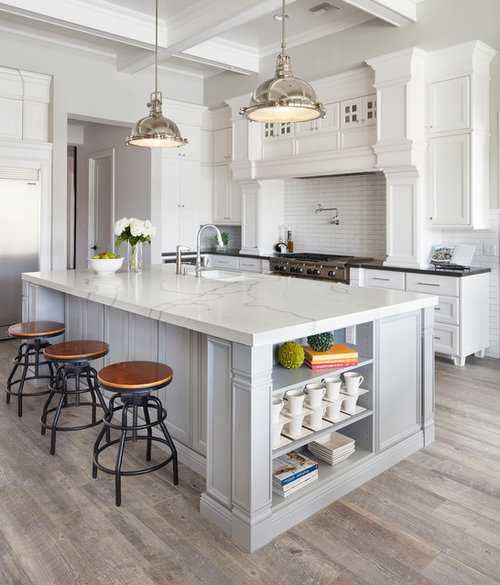 How much does it cost to install quartz countertops?
Labor and professional installation costs can take homeowners by surprise. But unless you are highly skilled and plan to take on the installation yourself, labor costs will be a significant portion of the overall cost. Contractors charge an average of $19 per square foot to install quartz countertops in a kitchen or bathroom. Some professionals will charge by the hour, at an average rate of $50, but this can vary widely depending on their experience level and the area you live in. The following are some of the technical factors that contribute to the costs of installing quartz counters in your home:
Fabrication and Cutouts: Fabrication costs are dependent on the size, shape and special finishes you desire for your new quartz countertop. The more slab cuts and fixture or sink cutouts that are required, the more your fabrication costs will be. Certain finishes and edging designs can also be more expensive than others, depending on the manufacturer you go with.
Leveling: It's important that the quartz surface installation is completely level to avoid any potential cracks in the future. If the pro needs to do any extra work to create a level surface, such as sanding down cabinets or adding shims, this will likely increase your installation costs.
Supports: Depending on the weight and size of the quartz slab being installed, you might be required to add supports. This is common over appliances, such as dishwashers, and for large overhangs on islands. The more supports you need, the more your installation might cost.
Seams: The more seams you have, the more tedious the job is for the installer to get it right. Most kitchen countertops will have at least one seam, which is where two pieces of quartz need to be properly lined up and joined with epoxy. If you have any unique veining or a pattern in your design, this will be trickier. Make sure you decide on seam placement before the quartz is actually installed.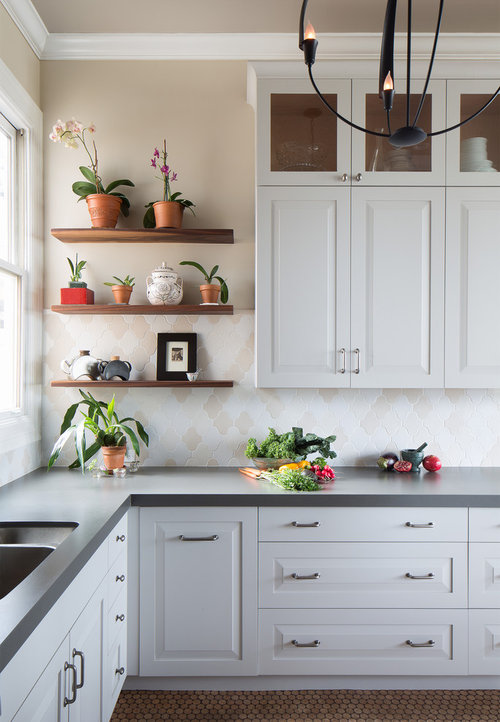 What other factors can affect the cost of quartz counters?
In addition to the quality of quartz you choose and the square footage of the space you need to cover, the cost of engineered quartz countertops can be affected by a few other factors. Keep the following in mind as you plan and budget your project to keep your costs within your ideal range:
Countertop Removal: If you need to have your existing countertop professionally removed, this could increase the total cost of your project. On average, plan to pay about $5.50 per square foot for countertop removal. For manageable materials like laminate, you can keep costs down by doing it yourself. But you'll also need to consider the fees for having the materials properly disposed of.
Special Cuts and Edge Treatments: If you want or need anything other than the standard cut and edging options, your quartz counter costs will increase. Standard edging options vary by manufacturer, but you'll usually be able to find eased, bevel and bullnose styles. Not sure what all of these edging designs look like? Here are some of the more common quartz edging options to choose from:
Eased: A straight edge with a very slightly eased radius for a smooth but subtle finish.
Bevel: An angled edge with a slanted cut (usually 45 degrees) that exposes more of the stone for a modern touch. A double bevel includes an angled cut on the top and bottom of the slab's edge.
Bullnose:A smooth, rounded edge that makes the quartz less susceptible to chipping around the edges. A half bullnose has only one rounded edge.
Ogee: A detailed edge that resembles an "S" on the top half with a straight bottom edge below.
Triple Pencil: An intricate edge consisting of three pencil-shaped cuts that step down the edge of the quartz.
Specialty Edging: Some manufacturers offer detailed quartz edging designs that are unique to their products. If you don't see something you love in the standard options, ask what else they might be able to do.
For More Information: Kitchen Details: The Right Edge for Your Countertop
Note: Costs are estimated at the U.S. national level. Variations depend on factors such as the quality of materials, type of products installed and labor costs. The typical range is assumed to be between the 20th and 80th percentiles. The high-end and low-end costs are the maximum and minimum, respectively. Costs assume that the homeowner manages the project and hires subcontractors as needed. They include a subcontractor markup of 10% for materials and labor. Costs can be higher if a general contractor is managing the project. All numbers are rounded.
Source: 2019 Houzz Remodel Costs Database