Storage and Reorganization Solutions
Most folks would agree that they possess more stuff than they actually have room for. For those that want to minimize unsightly clutter and streamline an organized mess, a storage solution is the perfect option.
Selecting a storage solution generally depends upon factors like space, use, type and placement. For example, some storage solutions are meant to be more utilitarian like cardboard boxes, plastic bins or wire baskets.
According to "The New House Book" by Terrence Conran, there are three types of storage:
*Free-standing furniture which includes bookcases, cupboards, chests and wardrobes.
*Built-in units which are generally designed to save space and accommodate the style of the room
*
Modular systems which are both adjustable and expandable
Often times the selection of storage type will largely depend upon whether one lives in a cozy apartment with coveted space or a sprawling estate with room to spare. Whatever the selection, a well-designed storage solution puts the control of clutter back into one's own possession.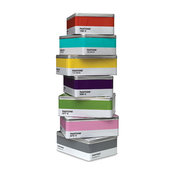 Pantone Metal Storage Boxes
$19.99
Loving the Pantone Storage Boxes. An endless supply of colorful storage options.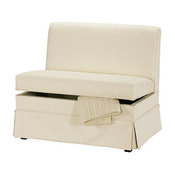 Coventry 36" Storage Bench
$389.00
Both chic and functional.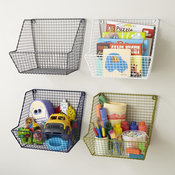 Down to the Wire Wall Bin
$39.00
Fun and functional storage.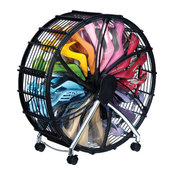 $65.00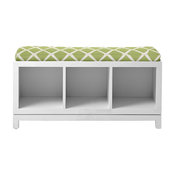 $375.00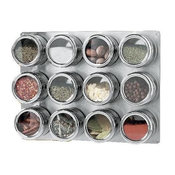 Click Magnetic Spice Rack
$98.00
This magnetized spice rack keeps cupboard shelves tidy and flavors readily accessible.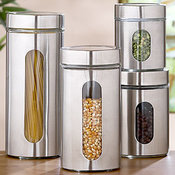 Round Glass Storage Jars, Sets of 2 - Storage Containers
$9.98
These sleek aluminum peek-a-boo containers not only accessorize well with subzero appliances, they keep food fresh in style.