Coffee and Tea Makers
Whether you prefer a cup of joe or a mug full of Earl Grey, people rely on the caffeine in their drinks to get them through the day. For such an important job, one shouldn't take the selection of beverage-brewing devices lightly; from kettles to espresso machines, every tool, big or small, plays a vital role in creating the perfect drink. Stop relying on your neighborhood barista and become your own — stock up on coffee and tea makers today!

If you're a coffee connoisseur, your tools of the trade can be expansive or as simple as you like. A coffee grinder or French press can give you a hands-on experience, while an espresso machine lets you craft specialty beverages. Don't forget a milk frother to help you whip up wonderfully light, aerated milk to go with. If you don't always have access to your coffee maker, a percolator can get you that caffeine fix without it.

For those who love a good tea, be it green, black, white or somewhere in between, a kettle or teapot is a necessity. A tea infuser lets you brew up a smaller cup of tea, perfect for when you're on the go or simply too busy to wait for an entire kettle to boil. While your teatime tools may be fewer than those used to brew coffee, it's still just as important that they're made from quality materials.

Once you've stocked up on the essentials, accessories like coffee pods and filters will keep things running smoothly so you won't be confronted by any surprises. Now you can sip your cup of goodness in peace…at least until your energy is recharged.
Sponsored Products
Featured Reviews of Coffee and Tea Makers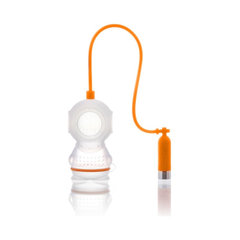 Deep Tea Diver Loose Tea Strainer
Coffee and Tea Makers
So... the postal office sent it late but...: It is absolutely adorable, and if anything goes wrong (for instance, if it doesn't come to you way past the intended date) the seller gets back to you as fast as they can. I appreciate the customer service very much! Great gift idea too!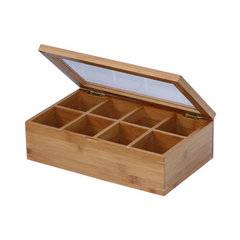 Coffee and Tea Makers
It was exactly what I wanted.: It was exactly what I wanted. I am very pleased. The rating would have been a 5 if it had been easier for the plastic coating which is protecting the acrylic top was easier to remove.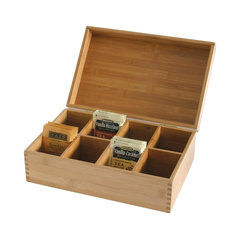 Bamboo 8-Compartment Tea Box
Coffee and Tea Makers
Love My Tea Box: Wanted an easy way to keep my teas organized. This box is a great value. Nice quality. Plenty of room and great not to have to drag out several boxes. You won't go wrong with this purchase.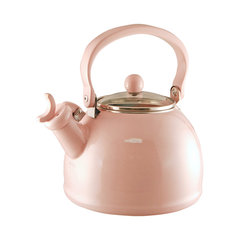 2.2-Quart Enamel Whistling Teakettle With Glass Lid, Pink
Coffee and Tea Makers
I love the color, looks great on my stove.: I love the color, looks great on my stove. Does not whistle as much as I had hoped it would, sounds more like a very low foghorn. Must say though the service with Houzz was great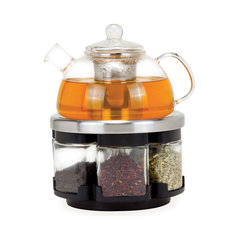 Infusions Glass Teapot and Rack Set
Coffee and Tea Makers
Amazing tea set: I have one of these at home and another in my office and both draw lots of compliments and questions (mostly about where I got it) or wanting to examine it. Love this useful but beautiful set.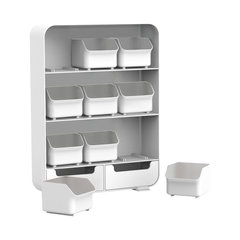 Mind Reader 'Baggy' 9 Drawer Tea Bag And Accessory Holder, White
Coffee and Tea Makers
Modern Organizer: This Tea Bag Organizer has helped me get rid of all those tea boxes that were accumulating in my cabinet. Now I am able to see all teas and how much I have left and when I need to replenish. I also filled the bottom side of the organizer with assorted sugar packets. This is a must for those of us that love and need to have things organized.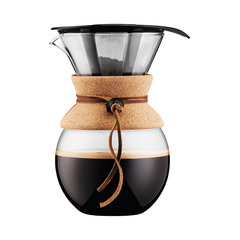 Bodum Pour Over Coffee Maker With Permanent Filter and Cork Band, 17 oz., 34 Oz.
Coffee and Tea Makers
Perfect for single cup of coffee: This is just what I was looking for. When I just need a single cup of fresh brewed coffee this small Bodum does the trick. I could get two cups out of it if I really wanted to, but seems best suited for one.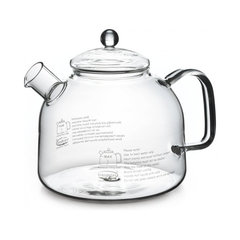 Water Kettle With Glass Lid
Coffee and Tea Makers
Wonderful, good quality, and safe: I had to search far and wide to find a teapot of this quality. Most glass teapots are made in China or are of questionable quality or safety. This one is made in Germany and is superb in every way. I did a lot research, and discovered that even glass can leach toxins (mainly lead) if its poor quality. Also, I love the fact that this teapot has a glass handle. Some other glass tea pots have plastic handle or lid which defeats the purpose of having non toxic materials. Heat anywhere near plastic is not good.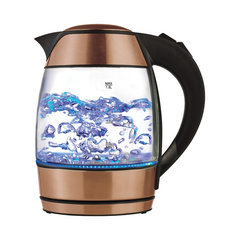 Brentwood Kt-1960Rg 1.8-Liter Electric Glass Kettle With Tea Infuser
Coffee and Tea Makers
Beautiful and Quiet: Love my new kettle! I got this to go with my new copper sink. It is much quieter than my old kettle and love the infuser for use with my loose teas. When it is heating up, it has pretty blue lighting. Love that it is see through glass, which makes it easy to fill with the desired amount of water.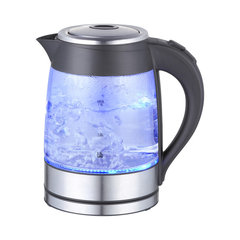 Megachef 1.8Lt. Glass Body and Stainless Steel Electric Tea Kettle
Coffee and Tea Makers
Kettle with Bling: Heats up the water fast. Very attractive especially when the lights off in the kitchen, the kettle lights up with a cool blue. Perfect and great for thwe price. Don't need anything more expensive this one is perfect.