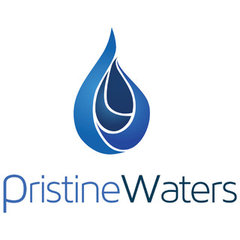 Pristine Waters LLC
Environmental Services & Restoration
About Us
Pristine Waters is the premier dredging and diver assisted suction harvesting service provider in Connecticut, Massachusetts and New York, and the New England and Mid-Atlantic regions. For dredging projects, based upon site conditions and the project scope, we will help you determine the best dredging method for your project including diver assisted suction dredging, hydraulic dredging or mechanical dredging. We will travel nationally. We work on projects big and small. Whether you need us to eliminate invasive plant life, reclaim water depth or completely restructure your waterfront, our team of trusted and skilled technicians offer a wide range of services to meet your needs and bring your vision to life. We take unmanageable ponds and lakefronts - and make them manageable. We exercise a level of professionalism, attention, care, and detail, that is unrivaled in the area. We can work in places and do projects that many traditional dredging companies cannot. Our unique services are cleaner and less environmentally invasive than the alternatives. We offer a value-based model, where customers big and small, are satisfied with the quality of our work.
Services Provided
Dredging, Invasive Aquatic Plant Removal, Waterfront Restoration
Areas Served
Bedford, Bethel, Brewster, Brewster Hill, Bridgeport, Cannondale, Carmel, Carmel Hamlet, Cross River, Croton Falls, Danbury, Georgetown, Goldens Bridge, Greenwich, Hawleyville, Katonah, New Canaan, Newtown, North Salem, Norwalk, Peach Lake, Pound Ridge, Poundridge, Purdys, Redding, Redding Center, Ridgefield, Scotts Corners, South Salem, Stamford, Waccabuc, Weston, Westport, Wilton
Category
Back to Navigation
Business Details
Business Name
Pristine Waters LLC
Phone Number
(877) 468-6825
Website
Address
41 Lake Road
Ridgefield, CT 06877
Typical Job Cost
$10,000 -
Our pricing is very standardized and very simple. We do not add significant additional costs for mobilization, set-up, or breakdown for local jobs (within 1 hour). Simply put, we add our true cost of labor, materials, and time to the job. Other contractors may mark these line items up. We consider this part of the cost of doing business and merely charge for real world expenses and a normal profit.
Followers
Back to Navigation
Contact Pristine Waters LLC