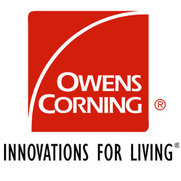 LUX Renovations/ Owens Corning Basements
| | |
| --- | --- |
| | LUX Renovations/ Owens Corning Basements |
3 Houzz Awards
3 Houzz Badges
Contact Info:
Lux Renovations
60 Shawmut Rd
Canton, MA 02021
https://www.houzz.com/pro/luxrenovationsllc copied to clipboard
Boston Area's Basement Remodeling & Home Improvement Solutions
page_type: prop_plus_profile
Lux Renovations is New England's exclusive provider of the Owens Corning® Basement Finishing System™. We have helped thousands of homeowners from Boston to Keene, Providence to Danbury transform their unused basements into warm, inviting spaces to be enjoyed by family and friends for decades to come. Finishing your basement not only adds value to your home but greater functionality. Whether you're looking for a workout room, an office, or an additional space to entertain, we can have your brand new space built and ready for use, done in weeks not months. Call or schedule an appointment online today to unlock the full potential of your basement.
Services Provided
Basement Remodeling
Areas Served
Abington, Avon, Babson Park, Braintree, Brockton, Brookline, Brookline Village, Canton, Dedham, Dover, East Bridgewater, East Walpole, Easton, Foxboro, Foxborough, Holbrook, Mansfield, Mansfield Center, Medfield, Milton, Milton Village, Needham, Needham Heights, Norfolk, North Easton, North Weymouth, Norwood, Quincy, Randolph, Readville, Sharon, Sheldonville, South Easton, South Walpole, South Weymouth, Stoughton, Walpole, Wellesley, West Bridgewater, West Roxbury, Westwood, Weymouth, Wrentham
Featured Review

Professional, very neat, quiet for the work going on, and quick!! The entire process was painless. Any bumps we encountered, like what to do about an unexpected pipe sticking out, a couple of finishing jobs we wanted smoothed out, were handled
Read Full Review
Write a Review
72 Reviews for LUX Renovations/ Owens Corning Basements
We're so glad we chose Owens Corning/ Lux Renovations to finish our basement. We would do it again in a heartbeat!

Professional, very neat, quiet for the work going on, and quick!! The entire process was painless. Any bumps we encountered, like what to do about an unexpected pipe sticking out, a couple of finishing jobs we wanted smoothed out, were handled immediately and without any issues. We would go with this company again if needed.
This is the biggest remodeling project I undertook in our house. The price was a bit high but the quality is worth it. Though there were some miscommunications at times, these were sorted out at the end to our satisfaction.
Workmanship excellent; good communication and accommodating. Would definitely work with them again. Project exceeded expectations. They were very professional and it was a positive experience.

Lux refinished a portion of our basement to create 3 spaces: exercise room, home office, music room. Their installer (Paul) did a tremendous job, and all materials were first rate. Lux was very responsive to our preferences and redirections along the way. Overall, a great experience and a great result.

We hired Lux Renovations to finish part of our basement for an exercise room. The work was started earlier than anticipated and completed in the promised timeline. The project coordinator completed all the required permit work and our installer was easy to work with. During the renovation we hardly knew they were in our home. They made positive suggestions that made the room better. We are thrilled with the room. It is well insulated and we can turn on the heat just prior to our workout and the room is comfortable when we start. The finishes look great. We highly recommend Lux renovations.

From beginning to end the project was handled with our wants and needs in mind. The craftsmanship is a work of art. Thank you for making the project as easy and stress free as possible.

Lux Renovations/Owens Corning Basement far exceeded my expectations! The customer service was awesome and the service providers were all professional and timely. The promptness and quality of the work is superior. I highly recommend Lux for your remodeling needs. Peace of mind!!!
The materials are great, it looks great, they were done very quickly, and were even able to start a month ahead of schedule. They were very accommodating and made sure to address all of our concerns and adjustments before they were done. There was a miscommunication about which flooring to use, but they re-ordered the right one and cut the restock fee in half as a courtesy to us, which was appreciated. Thank you for the wonderful new addition to our house! It gives us great peace-of-mind to know that it will withstand time and our kid.


I had basement remodel done. Workmanship and materials were good quality. Pricing is a bit high in my opinion. The room came out better than expected. The communication during the project was uneven and at times frustrating. That keeps me from offering highest rating. Most importantly the room is great. So I would recommend Lux overall.

I really enjoyed Lux Renovations and they made everything about our basement remodel quick and painless. They were able to turn our creepy basement into a beautiful space that is now our favorite place to hang out. Everyone that we worked with was no knowledgeable and answered all our questions and concerns. The building material is also great quality. I like that you can take some of the wall panels apart as we hid an unsightly oil tank behind one and we can access it if we need to replace it in the future. I would recommend Lux Renovations to my family and friends for any basement remodel.





I think the price was high, but overall they did a great job. Great quality, quick process and everything was kept clean! Very happy with the end result.


Working with Lux Renovations and Owens Corning Basement Systems was a pleasure from start to finish. John Flynn, the salesperson, was professional, knowledgeable and friendly. He explained the unique features of the materials and answered all questions in easy to understand terms. Byron Valdez, from Lux Renovations, and his associates did an outstanding job! They worked everyday from early in the morning until late in the evening, steadily, and completed my basement renovation in approximately 2 weeks - well under the original time estimate. They cleaned up thoroughly before leaving each day. David, the project manager, did an excellent job coordinating the other tradespeople and keeping me informed of everyone's progress. The transformation in my basement from totally unusable space to a beautiful family/game room is hard to believe! Thank you all so much!
We had an excellent experience with Lux Renovations installing our Owens Corning system in the basement. John was great to work with for everything from designing the layout, to picking the finishing items and even the last minute questions. He was always very responsive and we were very thankful for it! Luis and his team were amazing! They took care of everything and we had no worries leaving everything in his hands every day. They were such hard workers that they even came on a Saturday after my town delayed a permit (my fault). We couldn't ask for a better experience.
We have two neighbors who recently spent months and months having their basements finished, with lots of disruption and delays . . . and frustration. Lux Renovations (with the Owens Corning System) came in and finished the whole project in three weeks! And, it would have been even faster if our town's inspectors were more responsive. Even better, the basement looks and feels great, with no worrying about mold or mildew. Finally, everyone from their sales rep, to the project manager, to the carpenters and electricians were very informative, helpful, and friendly. A pleasant experience all around!

As a disabled veteran I received a grant from the V.A. I got in touch with Paul Fugeure *spelling* with Owens Corning. He took photos of my basement and came up with a master suite/ bathroom, laundry room, as well as rehab room that would be built into my basement and garage. We hit quite a few snags with the VA on getting all the necessary paperwork processed but O.C. stuck with me for 2 years while the VA put us through hoops. They started construction on time once everything was put through. Their project manager Pete Monaghan, and his team were very professional and got down to business. Any slight changes to the project that had to be made were thoroughly dealt with and communicated to me as they occurred. The only holdup we had was awaiting a sink and shower that had to be custom made to order, this was not something any of us had known about a they had ever dealt with handicap rated bathroom equipment. Once everything was delivered the project was promptly finished, a few weeks past the projected timeline but still done expertly and professionally.
Initially the renovation of our basement was supposed to begin August 2018, but thanks to the commitment of our representative we were able to begin the work in late July and have a finished basement by mid August. The workers were all very professional and skilled. They constantly sought to keep us Informed with the changes, along with their suggestions in order to have a practical entertainment and living space. Towards the end of the project we requested a minor change in regards to the lighting and are very grateful the team was able to comply. The finished work looks amazing! The flooring, along with the wall panels were worth our investment.
LUX renovated our basement. They were professional, provided a high-quality product, and completed the job ahead of plan. I'd remember them to others.
We selected the Corning Basement Finishing System because of the materials and on the promise of a quick install. When it was all said and done the Corning system and Lux Renovations fulfilled all that was promised. Throughout the process, from sales, planning, and construction, the Lux team was professional, courteous, and responsive. Customer service was great as we changed the funding mechanism and they handled it in stride. They maintained communication with us regarding scheduling and most importantly when the work started it was completed within the promised timeframe. The installers were diligent, respectful, and hard working. They installed a TV mount for us, including reinforcing the wall for the hanging. Like all projects there were some unexpected issues but they were all handled well. We had special electrical needs which they easily accommodated. We are extremely happy with the quality of the materials and the work. Well done Lux Renovations.

Great experience all around with the LUX team. Started earlier than expected and finished in 2 weeks. all involved were very professional.
Lux created a whole new basement for me - the space was beautiful and we loved it. We had a movie room, a gym, a huge bathroom with a hot tub and sauna and a big great room. They completed the project from start to finish including getting all the permits, inspections and all required paperwork. All we did was select the materials we wanted and approved the designs. We've gotten so many compliments on our basement! The children absolutely loves the space and that's the first place they go to when they have friends over.



This was easy from start to finish. The salesman was honest and didn't pressure us. The materials they use were well explained and all made sense for what you would want for a basement remodel which is unlike a regular room. The installers were professional. They worked tirelessly on our basement in the middle of a Maine winter, blizzards and all and did so without as much as a complaint. I can't say enough about the installers, they truly are craftsmen. The basement is better than what I was picturing and we are so grateful we found Lux. All in all, a great company to work with and money well spent. Every penny is worth the quality and peace of mind we have with our basement.

Excellent service and high quality work. Timely and efficient. Employees were kind and keep the work site tidy. Very good attention to details.
VEry professional at every step. The basement went from a disaster to my Grandsons favorite room. All our request were met and the job went as quoted. The Ownes Corning system is awesome. We love our new basement.

Great job, very professional. They gave us exactly what we needed, the basement look beautiful and would definitely use them again.
We are truly happy with the work that was done and re outcome of our finished basement. Very professional and timely.

We wanted our basement partially finished so we contacted Lux and they where awesome. They gave a detailed description of how the whole process would work, showed my wife how things would look and the choices she would have. They laid everything out for me price wise and never asked for a penny more. The workers came and went sometimes without even knowing they were there. In 3 and 1/2 weeks my basement was done all the inspections passed. Extremely happy with how it looks and definitely will be using them again when we want to turn the basement into our own little cigar lounge.
We chose the Owen Corning Basement system from Lux because of it's modular design. Our basement was done in two stages with two different crews, about a year apart. The installers were kind, courteous, and attentive to any changes we wanted to make. When ever we called Lux, they were always warm and helpful. We now have a bright beautiful basement that we use for an office, family room, a tv nook and a kids playroom. Just recently our basement finishing system was put to the test when our water heater leaked about 40 gallons of hot water. This flooded about a third of the space with an inch of water. To our amazement there was hardly any damage. Only the pad under the rug and some insulation had to be replaced. It could have been much much worse!


Great service. Great materials. Installation crew was professional, creative and detailed oriented. They assisted with the design and they also covered a raised concrete on the floor with oak that matched the floor. I was impressed with that touch. I highly recommend the lay loose flooring. It's worth it.
Desperate and vulnerable is no way to enter a business contract. Yet, that's where I was. Desperate because this was my one shot of getting my dream. After 50+ years of work and the recent purchase of my retirement home this was my one chance to make my decades long dream of a "man cave" a reality. Vulnerable because I knew next to nothing about the basement renovation business. I submerged myself into the research and soon realized that Owens Corning(OC) offered the highest quality, state-of-the-art, scientifically based renovation products. Their products not only targeted the most frequent problems of moisture and mold but also were user friendly in terms of assembly, disassembly and replacement should the need ever arrive. Not only that but the Owens Corning renovation products were aesthetically pleasing to the eye. So, if I wanted the best product manufactured to make my dream a reality there was really only one way to go ------- Owens Corning. Turns out Lux Renovation is Owens Corning's partner in my area. Lux is the company that actually does the job. Gary was my Design Representative (euphonism for Sales Representative). My in-home consultation with Gary was professional and revealing. It was obvious that Gary knew the business. We first discussed my desire for the man cave. He then showed me samples of all the OC products Lux had available for use in the renovation and thoroughly explained the purpose of each and how they systematically fit together with one another. Then Gary took some "alone time" in my basement. He went down to my 1,500 sq ft unfinished basement with his tape measure and laser tool and reemerged 45 minutes later with several architectural sketches proposing renovations of various sizes. We sat down again. I was not naive. I realized very quickly that a total 1,500 sq ft renovation was too pricey. Gary probably sensed that too. Why else would he have drawn up more than one proposal? Obviously this wasn't his first rodeo. He had designed hundreds ,if not thousands, of basement renovations before mine. So, in the end we settled on a 600 sq ft renovation which Gary assured me would be large enough for a full size pool table, big screen TV, bar, fridge and furniture. We signed the paperwork and Gary's job was done. The next day I got a call from Dan who introduced himself as Lux's Project Manager for my renovation. He would manage my project from start to finish. He explained that the whole job should be fairly transparent to me. He would do everything from pulling the town permits to scheduling material delivery to scheduling various tradesmen on various days to random site visits to check on progress. Further, he stated that the job should be completed in two weeks from the start date! "Ha-ha", I said to myself, "Got you there, no way it'll be done in two weeks----- two months maybe, but never in two weeks". Well, turns out I had to eat my words. The workmen came and the workmen went daily. Materials were delivered day after day. Town inspectors came and went. Dan randomly visited. And lo and behold two weeks after the start date my decades long dream was a reality!! So, here's the bottom line. Owens Corning and Lux Renovations are the best of the best in basement renovations. They provide what they advertise------ quality product and workmanship------- and they do it quickly and professionally. No, they are not cheap. But, I never wanted a cheap date! I wanted a memorable date and that's what they provided. It's been over a year now and I couldn't be happier with what I received.

its professional style work, neat and beautiful. Experienced and Gentle workers They are friendly with family. The most important was they finish in time with in 2-3weeks.
The job was done timely, within 2 weeks, without any problems and the estimated cost did not change. I am very happy with my finished basement that has really added usage to my home. I highly recommend LUX Renovations. Any questions I had were addressed right away and to my satisfaction.
We finished the basement with this company. Darren Berman is our sales person. He is a amazing sales person. He has so much patience and spent so many hours to customize the deal as per our needs. Even other staff we dealt with are great. Their crew is awesome. They completed our basement in 10 days. Highly recommended if price is not a issue.
Basement finishing system installed timely and efficiently by skilled technicians. Lux renovation was helpful and insightful with information concerning any questions throughout process. Functional living space was developed that can be used by family and friends.
Work was done on time and very professionally. The workers were good and receptive to our needs. Very good job.
We hired LUX Renovations to make over our then-unfinished basement, and we couldn't be happier with the results. They finished in under 3 weeks, were very professional, and they did incredible work. It's now our home theater/gaming room, and we absolutely love it!
The job was done very quickly and to my satisfaction. I would recommend Owens Corning for your basement refinishing job.
Overall they get the job done! If they schedule a start date most likely they won't start until 2 or 3 weeks later! Contractors were very clean neat timely. You will find little details later that need to be rectified, they try their best to come back and finish them. They're very expensive.
Overall, a positive experience with Owens Corning - Lux Renovations! We learned of the company at an information fair. They contacted soon after and sent a representative to look at our basement. They drew up a couple of floor plan options for us and gave us a price quote for each. Once we agreed to the design and price, there was a slight with the start time of the project due to the fact they were wrapping up another project, however, once the project started, it was went pretty smoothly. The whole process was relatively easy for us though since Owens Corning coordinated getting the permits, hiring the contractors, and etc. We have been enjoying our new basement for a couple years now and have had no complaints about the the workmanship or the quality of the materials that were used. We are still very glad we went with a reputable company that delivered and we have been very proud of our finished basement.
Had I known it was going to be this smooth I would have done it years ago. Work was done AHEAD of schedule, very clean area and so fast. The basement looks fantastic and get used daily. It has become our entertaining area because of how nice it looks.
Our experience with LUX was great, starting with John Flynn from sales, continuing on with the project leader, and then finally with the construction crew. John was great, meeting with us in our home on several occasions, answering all our questions, or learning the answers to our questions if he didn't know, and even calling us back while he was on vacation. He cares about his customers and wants to be sure they have a great experience with LUX and Owens Corning. The construction crew also answered all our questions throughout the project and performed a high quality job. There were a few quick fixes that were necessary after the job, as in any construction project, and the crew came back in a timely manner and fixed everything to our satisfaction. We love our basement and are extremely happy with how everything came out. I can't recommend LUX enough.
We had part of our basement transformed into a playroom, and we couldn't be more delighted with the outcome. The work was meticulous, the workers were professional, the project came in on deadline and on budget, and the result was excellent. We recommend Lux Renvoations with enthusiasm.
August 30, 2017
Last modified:

June 19, 2018
We are very pleased with our Owens Corning basement renovations. The design allowed us room to have a computer/office area as well as a sewing room. We were left with ample area for an unfinished wood-working workshop. The fellows who did the installation were highly skilled. there were not shortcuts taken. Since the inspections were scheduled for us, we didn't have any of those types of hassles. The electricians and carpet installers were here on the scheduled dates and the project actually was completed two days earlier than planned.
The completed project was of high qulaity. The contractor that installed everything was well organized and produced high qulaity work. We ended up selling the house and the Owens Corning Basement Finishing added value to to the sale.
For those of you out there thinking of renovating your basement...I highly recommend Owens Corning. They came to my house, gave me an estimate, outlined the project and gave me a completion date. Guess what, they stayed true to all the above...that never happens! The project manager was always available to me and the men who were doing the work were hard working and a pleasure to have around. They transformed the basement into a beautiful living space and when they were completed, the place was cleaned and ready for our furniture. I was hesitant in hiring a large company for I thought that possibly after signing the contract you get the run around and lost in the shuffle. This was not the case and I am glad I made the phone call.
August 29, 2017
Last modified:

August 29, 2017
Quick, efficient work. Expensive (talk them down! they negotiate!!) but worth it! Once they started the work, it only took about 2 weeks. They get the permit - they do it all!
Lux Renovations completed our basement up in Maine. What a great experience. They complete an over 500 square foot basement in about 6 days. Looks amazing. Quality finishes. Mold resistant. Working from our sales person to the contractor was very easy. Completely recommend. Best, Peter
We were very pleased by results of our basement project. The workmanship was near perfect,every promise was kept even though there were some permitting problems which they handled with the local building inspector. The room actually exceeded our expectations and draws many favorable comments from our neighbors and friends. The room is very easy to clean and maintain. The heat and electrical work suit our needs perfectly because they were well designed and installed. We have been very busy with some other projects and have not fully utilized the room yet but we are really looking forward to doing so. So far the room has just been used as extra sleeping space and a quiet comfortable place to snuggle up with a good book. A job well done!!
We used Lux Renovations to refinish the basement of our 100 year old house. We try to never let people see it before because it was so horrible. Now we have a great space for our billiard table and people love it. The work was completed on time, the team was efficient, hard working, skilled and considerate. I can recommend them unconditionally.
Excellent basement finishing. Well organised, punctual, resolved problems quickly with no argument. Our new room plus new bathroom in the basement loos as good as any other rooms in the house.
August 24, 2017
Last modified:

June 9, 2018
I had a basement system installed in Dec 2016. Loving the make over. Was so easy, no big sheetrock mess. Dealing with the professionals at Corning was not a hassle. Professional and honesty was a pleasure to work with.
August 16, 2017
Last modified:

November 30, 2017
They did an excellent job and was finished in just 8 days. The project manager was great, he made sure everything was finished and done correctly and all inspections were in order. the electricians also were great. We are very happy with our basement and would recommend Owens Corning.
First and foremost we most likely would not have selected Owens Corning if it we not for project manager John Flynn. He was very articulate and knowledgeable about the company product and maintained communication throughout the complete process. John was not overbearing, which we had encountered several years ago with another representative , and he proposed a plan that worked to our complete satisfaction. In our opinion, John's personality and professionalism is invaluable to the company. We have had numerous compliments on our finished basement and recommended Owens Corning Basement Finishing of New England. Todd and Danielle Shea
Love my Owens Corning basement. I had a rather large unfinished basement which is now a lovely finished living, bedroom and workspace. My son is very lucky to have his own apartment sized living area. Entire process was very smooth from John Flynn's design to financing, permits and install. Highly recommend and would do it all over again.
We had excellent advice on how to configure our basement make-over. We very much appreciated having our request for custom doors and an upgrade to the stairs being implemented without fuss. We love every aspect of our "new" basement that was transformed from utilitarian concrete walls and floor to comfortable and attractive walls, lighting and carpeting. Now the young grandchildren children can play downstairs with all their toys and books, plus my youngest son can use the space with his friends for watching sports and video gaming. We are very happy with our Owens Corning Basement project and can recommend them to anyone wanting to finish their basement without fear of mold and mildew.
August 15, 2017
Last modified:

August 15, 2017
Excellent job! Great contractors! Professional installation and superb product. I highly recommend these folks even though their prices may be a little high! Well worth the price!
Happy with the basement and the Owens Corning product. I like the concept of being able to gain access to the back walls and the pieces come apart as easy as advertised. We gained a nice family room and are enjoying spending time there.
We finished our basement so I could open an in home Daycare. It came out beautiful and passed all inspection with flying colors!! They were in and out in 16 days, always cleaned up their work and were very friendly!


The work was done quickly with good quality. The contractor even did some extras to make the finished project better. The only delays were with city inspections.
They came in created exactly what I wanted , the work was done professionally and efficiently and the end product was fantastic. I would recommend anyone needing a basement finishing job done use them , you can't lose.
Great job with our basement. Price was average with other systems, but you were getting the Owens Corning name and reputation. The folks involved from sales, project management, and build were great and professional. The project was done on time, in budget, and clean. You can't ask for more than that.
The workers were great and we are very happy with the finished product. Communication with the project manager was slow.
Owens Corning completed my basement. It was 1100 sq ft. I was extremely impressed work the they did . It took approximately two weeks to finish. I especially like the persons that worked on my house. They were timely, organized and neat. I could not have asked for a better experience. It came out exact how I designed it Rev. Stephen Vaughan, Middletown, CT
My wife and I cannot be happier with our new Owens-Corning basement system installed by Lux Renervations. They took care of everything from soup to nuts and finished the job right on schedule. We get compliments all the time from family and friends. We would highly recommend Lux for this project.
We're very satisfied with our basement project by Owens Corning. We went with the paintable wall system plus sheetrock ceiling. We added a bedroom, full bath, and a couple storage closets. Carpet in the bedroom and luxury vinyl flooring in the bathroom and living area. The end product is great, and I was very impressed with how fast it was completed. Our entire project took 4 weeks. It was longer than their normally advertised 2 weeks because of the added bathroom. I'm confident that they could have finished in 2 weeks if we didn't do a bathroom. Our two man crew was extremely efficient, and they took feedback very well. If we asked them to redo or fix something, they just took care of it. My father in law helped us manage the job daily and kept up good communication with the workers. My small complaints are: 1) the finished look still feels a little basement-y, but I knew this limitation going in; 2) the cost is on the high side compared to other contractors, but I felt it was worth the time saved and potential future maintenance costs; 3) the concrete guy who did our bathroom piping didn't leave a smooth finish, so now we have a little bump in the bathroom. Overall, it was a positive experience!

We are very happy with our basement remodeling with Owens Corning. They build an open space which was carpeted with an accent wall. Some of the walls needed to be reconstructed. A full brand new bathroom was added to this space. The entire project was done within 3 weeks. All the work, including of basement permit, work orders, materials, rebuilding of bathroom was all done within 3 weeks. The team was responsible, organized and did great work. I agree that the basement modeling cost were high. However, as we both have full-time jobs and a busy 10-year-old with his multiple activities, we knew we did not have the time and luxury to be at home and baby-sit a basement project. We felt comfortable leaving our home to the Owen Corning team. The workers were responsible, sincere, hard workers and kept their promise, and even cleaned up before leaving. They came and left on time. Although the price was high, I think it is money well spent. We loved the result. I highly recommend them. Even some of my critical friends liked it a lot.




We have a large basement area below grade and were worried about putting drywall in. After a recommendation from a family member who works in a large home supply store, we got an estimate for the Owens Corning system from Lux Renovations and worked with the salesperson to stay within our budget. The renovation turned out great and we have been very satisfied. No problems with the city, permits or inspections either. We'd certainly have them do projects in the future in our home again.

Lux Renovations installed our Owens-Corning basement system this past winter. Darren was very helpful during the sales process, helping us fit the project into our budget. Eddie the PM was very hands-on. He checked the progress frequently throughout the construction, and kept us informed about each step. David and Ricardo, the construction and painting crew, were amazing. Super nice, very efficient, talented, and CLEAN. Every evening they left the work site so clean it was like they were never here. But they were, every day, even during multiple snow storms and a blizzard! While the extremely bad weather put the project ever so slightly behind their schedule, we repeatedly reminded them we didn't mind. You can't fight New England weather! Our finished basement was worth the wait. Since the project was completed, we've received a few follow up calls to confirm our satisfaction. This was carefully planned money well spent. Highly recommend the product, and the people who made it happen.
Estimate was right on. They did the job in 2 and half weeks which included a new bathroom. Very professional and clean and did a few extra carpentry features that I paid for separately. Also provided direct circuit for Sauna and above ceiling outlet for projector mounted on ceiling.



Good company with quality work and products, my basement and basement windows are now gorgeous , they work around all obstacles to make your basement become part of your home. Job was done in a record 3 weeks time with just a 2 man crew. Home has already increased in value and am very happy with the outcome.
This is the text message I sent to Gorden Holliday,(the main contractor that completed over 80% of the work, plus all the finish work), after seeing the conclusion of his work in my basement home theater: Hi Gorden. I got a chance to go downstairs this morning to get a look at the beautiful work you completed in my husband's "man cave"... I am floored! The transformation is absolutely amazing! You have done some incredible work for us and I really appreciate your level of expertise and professionalism. Thank you for making this as painless & as remarkable of an experience as you did. I hope to have you back for more projects in our home. Thank You! Thank You! Thank You! Renee McNeilly ~~~~~~~~~~~~~ I meant every word. I have lived in this house for almost all of the 50+ years of my life. I have seen this walkout basement go from a storage space , to a one car garage & a laundry area...family room...want to be theater....now it is my husband's & my dream theater and it's beautiful!


April 3, 2017
Last modified:

April 3, 2017
From beginning to end, the experience I had finishing my basement was awesome. Everyone I dealt with from the original inquiry & sales pitch to the project manager and crew was spot on. This company is respectful of the home owner, does quality work, shows up on time, cleans up every day, responds immediately to questions & concerns and finally, follows up on their work. I absolutely love my new basement and highly recommend LUX Renovations (along with Owens Corning & the Pink Panther)! A special thank you to John Flynn for his guidance from beginning to end:-)



Find General Contractors to Help Get the Job Done
Tired of reading all the DIY tutorials? We are here to help. With over 1 million home professionals on Houzz, you'll easily find the trusted General Contractor for your next project in Canton, MA.
Read Reviews from Canton Homeowners Like You
Read homeowners reviews before hiring the General Contractor to help with your project in Canton. If you have questions, read other homeowners' reviews or our discussion forum for a second opinion.
Easily Contact Trusted General Contractors
If you're browsing Houzz and have a contractor in mind, then you'll quickly find that requesting a quote is easier than ever. From one simple dashboard, you can manage all the General Contractor quotes you got.
General Contractors near Canton
Professional Categories in Canton
Related Services