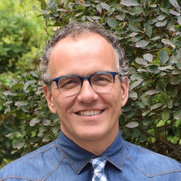 EG Rall Jr. Landscape Design & Horicultural Srvs.
| | |
| --- | --- |
| | EG Rall Jr. Landscape Design & Horicultural Srvs. |
2 Houzz Awards
3 Houzz Badges
Contact Info:
E.G. Rall, Jr.
622 Markley St.
Norristown, PA 19401
Typical Job Costs:
$5,000 - 250,000

Category:
Landscape Architects & Landscape Designers
https://www.houzz.com/pro/egrall copied to clipboard
Philadelphia Custom Landscape Designs & Award-Winning Customer Service
page_type: prop_plus_profile
Celebrating 28 years as a leader in the landscape industry. Our purpose is to provide our customers with superior environmental products and services. Our clients are the most important people in our business and deserve the highest level of attentive treatment. We believe in being the best in everything we do and demand superior performance from our people in all aspects of their jobs. Think of us as outdoor problem solvers.
Services Provided
Custom Fire Pits, Custom Water Features, Deck Design, Dog Run Construction, Edible Gardens, Garden Design, Gazebo Design & Construction, Hardscaping, Landscape Design, Organic Gardens, Outdoor Lighting Design, Patio Design, Pool Landscaping, Project Management, Site Planning, Swimming Pool Design
Areas Served
Ambler, Ardmore, Audubon, Bala Cynwyd, Blue Bell, Bryn Mawr, Collegeville, Eagleville, Flourtown, Glenside, King Of Prussia, Malvern, Norristown, North Wales, Philadelphia, Skippack, Wyndmoor, Berwyn, Ft Washington, Lafayette Hill, Newtown Square, Radnor, Spring House
Awards
E.G. Rall Jr. Landscape & Design has won awards in 2014, 2013, 2012, 2011 and 2010 for customer service, professionalism, and quality. Call us for details. B.S.L.A. Landscape Architecture. E.P Henry Cert. Contractor. Cert. Pennsylvania landscape technicians.
Featured Review

The job was completed in a timely fashion and the men cleaned up the work area after each day. I would highly recommend EG Rall Jr., Landscape for any project and look forward to working with them again.
Read Full Review
Write a Review
28 Reviews for EG Rall Jr. Landscape Design & Horicultural Srvs.

Bravo! We had a large (for us) hardscaping and landscaping job to replace a patio and pool apron, add a deck, improve storm water management, enlarge flower beds, add outdoor lighting, and more that I can't remember. We worked with Lito and he was a pleasure the whole way. EG Rall wasn't the cheapest quote but their quote was the most comprehensive and least likely to result in change orders. Communication was outstanding from start to finish and their crews were always respectful. We're going to miss seeing "The Big Jims" (as my young daughter calls them for some reason) here every day. I can't say enough good things about this company. I can see how these jobs could become a nightmare, but this was a great experience. Highly recommended!
E.G. Rall Jr. did a wonderful job helping me restore the landscaping around the house we recently moved into which was totally overgrown and abandoned. Their supervisors, Joe and George, were knowledgeable and hard working. They cleared the old beds, created new ones where needed and restored the soil. Later on, we and two or our neighbors used E.G. Rall Jr. again to clear overgrown land behind our three houses. We were all happy with the work they did. I would use this company again whenever needed.
EG Rall developed a comprehensive landscaping plan for our new home and his team did a superb job installing the hardscaping, irrigation and plant material. When one of the trees failed to thrive, EG promptly replaced it. We were extremely happy with the end results and the pleasure of working with a true professional.

EG Rall Jr., Landscape Design did an excellent job for us. The first project was to install pavers, build a wall and add drainage for existing deck and steps. This was no small feat but this company turned it into a beautiful project. The second project involved replacing railway ties, replacing walkway, adding plantings and mulch. Again, not a small project but the men worked their magic and made everything look wonderful. The job was completed in a timely fashion and the men cleaned up the work area after each day. I would highly recommend EG Rall Jr., Landscape for any project and look forward to working with them again.
Fantastic!!! From quote to finish, Lito the project manager was so helpful and always responded quickly to questions. The work crew was wonderful and took great care to clean up and keep our property in good condition throughout the construction process. The finished product is just wonderful!! Couldn't be more pleased. Highly recommend the.
EG Rall Landscape redid our front yard in 2018. Our plants and shrubs unruly and past their prime. EG removed all of the old shrubs/plants and replanted the area with plants that were more appropriate. The landscape plan was designed with my input in terms of what plants I liked and what colors I wanted. EG had lots of suggestions based on my input. The final plan was exactly what I wanted and was beautiful from the day the plants went in. Over a year later, the plants are thriving and we get compliments from people walking by our house. When I look back at old pictures of the yard, I can see how unkempt and overgrown everything looked. I love driving past my yard now- even in winter. Everyone on their staff was polite and friendly and easy to work with. I wholehearted recommend them.
For years we had water entering our basement that was flowing down from the next door neighbors yard. EG Rall Landscape recommended and installed a trench drain to a pop up outlet and over 2 years later no water has entered our basement. They also repaired our back patio and did an excellent job. They have a very hard working crew.
We have used tbis company for 2 projects and will continue to use for future projects. Lito, the project manager has such a talent and amazing vision. The work is done professionally, efficiently, and timely. Their pricing is very competitive and they will create a beautiful design whatever your budget may be. I highly recommend. Lito is very passionate and extremely knowledgeable with hardscaping.
EG Rall Landscape Design is a true design/build company. Their well trained team will use their many years of experience to work with you to create the look and feel you are looking for at your home. I have had the privilege to work with them on many projects and their work is top notch. Would highly recommend EG Rall Landscape Design for your customized installation.

They installed a simple, but beautiful patio in our yard. There was a smal is with the border pavers (coloration). Upon calling them, they returned and replaced the affected pavers within a short time. I consider this great customer service.
We used EG Rall do do a fairly large drainage project in our side yard. They ran all of our downspouts underground and improved drainage in a swampy area of our yard. From our first contact, they were thorough, knowledgable, and professsional. The work was done well and on time. Our experience was great.
Excellent excellent excellent! We were very happy with the finished outcome. The project manager, Lito, is the best! Thanks again!
The initial work was very good and satifying . However , there have been a few issues that needed correction and or review by this installer. The issues with this is that the professional was very defensive and always had a comment to the effect about it may not be covered under warranty or it has been too long. Never making the customer feel comfortable about workmanship . I have attached an example of a concrete pillar they installed a couple years ago for the back Patio. Now my concern is/was that this Pillar has been moving. I decided to reach out to my project manager at Rall and the first response I received was it's out of warranty . I understood this but then they proceeded to explain that it may have been hit by something . Unbelievable !! Just be aware that they certainly are not customer friendly after the fact and let you know that it's taking up their time to follow-up. I have since had to seek another contractor to address issues.

March 1, 2018
Last modified:

March 25, 2019
I hired EG Rall to excavate a small back yard and put in a paver patio that could double as a patio space or parking space for our city home. EG was great to work with, the work was completely quickly and was exactly what we were looking for. I'd recommend his work to others.

I'm a little late on posting this as EG and his crew were at my property this past summer. I wanted to leave a review to express my appreciation for not only the work that was done but also the professionalism of EG and his entire crew. EG came to my property to assess our drainage issues and came up with a solution within the week. I was thoroughly impressed with the detail of his proposal and how he broke down everything for me to easily understand. He didn't try to pressure me into doing more than I needed and in the end we actually decided to wait on some parts and added to others. Lito was the lead on our project and was on sight pretty much every day to check on the work and to ensure that all the work was done to specification. He was easy to get in contact with if I had questions or concerns during the process and made tweaks if needed to satisfy my concerns. I was amazed at how much attention to detail he kept during the process, even redoing one part of our project multiple times until it met his approval (at no cost or request by me)! The follow up by EG, Lito and his team has been great as well. Prior to contacting EG, I had contacted another service and they proposed a completely different solution that would not have really resolved our issue and was expensive to perform. I highly recommend EG Rall and his crew for any of your Landscaping engineering needs. We hope to get in touch again next spring/summer for his horiticultural services.
E.G. and his team do a great job at a fair price. I love how easy it is to schedule time for E.G. to come out and advise me on what needs to be done and how quickly they schedule the work. The guys doing the actual work are so nice and do a great job. I have used E. G. twice and will use them for any future landscaping work.
EG Rall Jr. Landscape Design & Horticultural Services completed a project for my family during the fall of 2016. The project consisted of planter walls/beds, a patio area for entertaining and a walkway connecting the driveway to the patio. We also installed a lighting system and a drip line for easy watering during the warmer months. Before starting the project we met with an independent designer, recommended to us by EG Rall Jr., to design our patio and help with tree and plant selections. The designer, who has been working with the company now for at least 10 years, was very helpful and incorporated many of our ideas into the plan. From start to finish the team was great to work with. The design/build manager was onsite almost daily. He answered our questions and made suggestions throughout the project. Lighting and paver samples were provided to us which greatly helped in the selection process. The crew, who worked long days, was very thorough, courteous and always cleaned up the job site at the end of each day. My family and I couldn't be happier with the end product. The flowers in bloom this spring and summer were absolutely beautiful and we really enjoy our new outdoor space. Since completing our fall 2016 project, we have used EG Rall Jr. Landscape Design & Horticultural Services for fall and spring clean ups and the installation of a new aluminum fence. We look forward to working with this professional and devoted company again in the near future.
October 4, 2017
Last modified:

October 10, 2017
Great to work with from start to finish. Listened carefully to what we wanted and followed up on every detail. The team on site was respectful and cleaned up everything when finished. I would use them again

Just went from 5 stars on my first review to 1. Initially terrific and I trusted them to do the right thing when it came to pricing out the work to be done. Slowly but surely the pricing for my projects kept escalating. This included "travel time" now. Last example was leaf removal. My neighbors pay between $150 on the low side and $400 on the high side. Keep in mind this is blowing leave to the street, not bagging. Charge was $560. I found this to be ridiculous, and when I suggested so, no attempt to appease me simply an explanation that this is the cost and also again.....travel time. To add insult to injury when I decided to pay over the phone as I had many times in the past, I was told there would be a 1.5% surcharge to do so. Can you imagine??? Needless to say I declined and when I get time will mail a check. My fault for not getting pricing up front, but I trusted they would be within reason. Since my yard requires three leaf blowing sessions it would have been crazy. They are no longer my landscaper. Word to the wise, unless you are a customer who doesn't need to ask how much things cost, get the contract up front and be prepared. Extremely disappointing with the situation and the response to my concern.
July 1, 2017
Last modified:

January 11, 2018

Comment from EG Rall Jr. Landscape Design & Horicultural Srvs.:
Josh,
I attempted to reach out to you to discuss, but I have not heard from you.
We appreciate your business, and I am sorry that you are dissatisfied.
Regarding a credit card fee- We do not have many customers who pay with credit cards and we are charged a 3% fee by the CC company. We split the fee with our customers who want to use a card. This has been our policy for three years. You paid the fee three times when you called our office to make a payment. Our office manager informed you of the fee each time you called.
As for charging for travel- We include travel time in all of our jobs. You just happen to live very far from our office and we had no other job near you.
We are always happy to provide a proposal to all of our customers.
Please contact me if you would like to discuss further.

Best Regards,
E.G.
Mr. E.G. Rall Jr. himself was very accommodating and I truly appreciated all of his personal efforts to assist and answer all of my questions. His staff was very impressive in the beginning of our experience but I felt that after the financial transaction had taken place he didn't display the same efforts. As I expressed to Mr. Rall (about his staff) that acceptional customer service should remain in place even after you've received final payment.. Again, Mr. Rall himself was very accommodating and understanding. The workers who actually did the job were also very professional. I loved the finished product!!
Built a new boulder/rock retaining wall. Couldn't be happier with the finished product. They showed up when scheduled and completed the job in a resonable time frame.
E.G. Rall landscaping did an excellent job planting two trees for me. They were punctual and respectful- overall they were excellent.

The staff was prompt and hard-working. They stayed on the job until it was complete. They were also very friendly and respectful. The wall looks beautiful, and the plants are all starting to bloom - our yard has never looked better! E.G. Rall has also taken over our complete lawn care and the grass looks amazing- i highly recommend them- the entire staff is pleasant and easy to work with!
February 3, 2017
Last modified:

June 6, 2017
E.G. Rall Jr. Landscape Design did 2 projects for a property I had just purchased. They first removed a large amount of ivy from the stone exterior of the 3-story home. They subsequently cleared a rear yard that was overgrown with ivy mixed with poison ivy, removed 6 tree stumps, added soil to re-grade the area and seeded with grass. The removal of the ivy from the home was mandated by the homeowners insurance company and was on a very short time frame. E.G. Rall sent out a crew quickly to do that portion of the job, which was extremely helpful! The rest of the work was competed fully and professionally. The crew was prompt, courteous and thorough. I was very happy with the job.
I have been using EG Rall Landscaping for almost 10 years now. We just recently installed landscape lighting and they did a wonderful job!
Relationship
President Riding of Whitpain Homeowners Association
Rall has handled our Homeowners Association's landscaping for the last 6 years. They have done two redesign projects which have significantly improved the appearance of the front entrance. They have been reliable and responsive.
We hired E.G. Rall Landscaping for our weekly lawn maintenance and subsequently hired them to redesign beds, repair a stone wall, address drainage issues and rebuild our back cedar deck. The company and it employees are a first class operation. They were on time and on budget and delivered an exceptional product. The team is great to work with and are very cordial and professional. I recommend them without reservations!
E.G. and his helpers are thoroughly professional and do high quality work, whether seasonal clean-ups or more extensive landscape projects. They've done both for me and I've always been very pleased with the work. E.G. is personable and attentive to his customer's needs. It's been a pleasure working with him. E.G. responds personally to all of my emails, stops by the house to discuss projects before I agree, and his workers are efficient and friendly - they know what they're doing.
January 25, 2017
Last modified:

September 20, 2017
Find Landscape Architects and Designers to Help Get the Job Done
Tired of reading all the DIY tutorials? We are here to help. With over 1 million home professionals on Houzz, you'll easily find the trusted Landscape Architect or Designer for your next project in Norristown, PA.
Read Reviews from Norristown Homeowners Like You
Read homeowners reviews before hiring the Landscape Architect or Designer to help with your project in Norristown. If you have questions, read other homeowners' reviews or our discussion forum for a second opinion.
Easily Contact Trusted Landscape Architects and Designers
If you're browsing Houzz and have a contractor in mind, then you'll quickly find that requesting a quote is easier than ever. From one simple dashboard, you can manage all the Landscape Architect or Designer quotes you got.
Landscape Architects & Landscape Designers near Norristown
Professional Categories in Norristown
Related Services