Hurricane Shutter Cost
Homeowners in the US usually spend between $2,000 and $10,000 on hurricane shutters.
Looking for specific costs in your area?
Get Quotes
What others are spending on hurricane shutters:

| | |
| --- | --- |
| Typical Cost | $5,000 |
| Typical Range | $2,000–$10,000 |
| Low End | $1,000 |
| High End | $15,000 |
Planning A Project?
Projects from Houzz come with a suite of planning tools. Use the Cost Calculator to estimate cost based on projects near you.
Learn More
Cost to Install Hurricane Shutters
How much do hurricane shutters cost?
The typical cost of hurricane shutters is around $5,000, including materials and installation. While the typical cost range for hurricane shutters is $2,000 to $10,000, or about $12 per square foot, a high-end project can cost upward of $15,000. Ultimately, hurricane shutter prices will depend on how many windows you are covering, the type of shutter you choose and where your home is located.
Table of Contents:
How much do hurricane shutters cost?
How much does it cost to install hurricane shutters?
What other factors can affect the cost of hurricane shutters?
If you live in a storm-prone area, chances are you have, or have considered, hurricane shutters. These nifty panels are placed over windows to protect against flying debris that can break the windows when there are high winds. While they may sound like bulky, unsightly products that will clash with the design of your home or be a struggle to store, today's hurricane shutter options are actually quite appealing to the eye while providing excellent storm protection. You can choose to have permanent ones installed or go with temporary storm shutters that are put in place as needed. Whichever you choose, make sure you're fully educated on the available choices so you'll stay safe and secure when the next storm hits.
To stay within your budget, consider the design and functionality you want, how many windows you'll need covered and how costly home improvement contractors are in your area. It's a good idea to contact multiple window contractors to get a few different quotes for your projects. Since not all window companies work with shutters, you may need to go to a hurricane shutter specialist to get exactly what you want.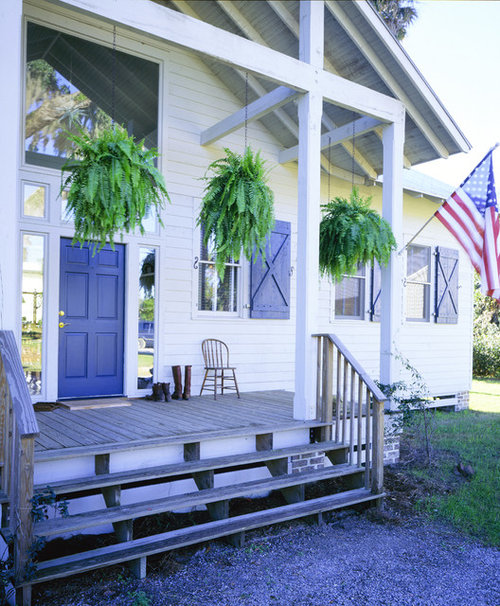 For more inspiration: 11 Ways to Hurricane-Proof Your House
How much does it cost to install hurricane shutters?
Contractors typically charge around $30 to $60 per hour to install hurricane shutters. Since it's an hourly or daily rate, your cost will depend on the complexity of the individual project. The following are some of the main factors that contribute to the costs of installing storm shutters in a home:
Types of hurricane shutters:
Storm panels: This temporary solution is economical, at $7 to $15 per panel, but storm panels are time-consuming to install when needed. Storm panels are generally made of aluminum or steel and must be bolted to the home when in use. They provide maximum protection, making them a popular option in stormy areas, but make sure you have the space to store them.
Accordion shutters: These exterior shutters fold up like an accordion to one or both sides of the window when not in use. They are typically made of aluminum and cost about $15 to $25 per square foot. Most people find this accordion style easy to use when a storm is approaching, but it is not the most design-friendly.
Colonial shutters: These are what come to mind when someone pictures quintessential shutters — a panel on each side of a window that folds in to protect the glass. Often these are louvered and painted the same color as the home's trim, and can be a nice design touch as well as functional pieces. These cost about $200 to $500 per window, or $18 to $30 per square foot.
Roll-down shutters: Much like a roll-down garage door, this style costs around $25 to $45 per square foot. Roll-up shutters can be electronic or manual, and they live in a small storage box placed above the window when not in use, which can be incorporated as a design feature if done right.
Bahama shutters: Resembling awnings, Bahama shutters are a permanent option that attach above the window and are propped open by a rod, providing shade while not closed. These cost around $15 to $20 per square foot or $200 to $1,000 each, and can be a very attractive addition to your home's exterior.
Plywood shutters: As the most affordable option for protecting your home during a storm, plywood shutters cost about $1 to $5 per square foot. This is the least attractive and most temporary method of shuttering your windows and doors, but in a pinch it's a great option. It's recommended to use five-eighths-of-an--inch or thicker panels and that they overlap the window by 3 to 4 inches.
Hurricane glass: Also known as impact glass, this is not actually a shutter but rather a type of window glass. It costs about $35 to $50 per square foot. While hurricane glass is sturdy and won't shatter on impact, it can still crack and need replacement if hit hard enough. Your home may be protected and look nice, but without the addition of shutters, you might be replacing the glass before you know it. Typically impact windows make the most sense in a new build or remodel where the windows need to be fully replaced anyway.
More: Bahama Shutters Bring the Look of the Tropics Home
What other factors can affect the cost of hurricane shutters?
In addition to the shutter type and number of windows or doors you need to cover, the cost of hurricane shutters can be affected by a few other factors. You'll be happy to know that in some states, like Florida, having hurricane shutters installed on your home can actually reduce your homeowner's insurance premium! Keep the following in mind as you plan and budget for your project to keep your costs within your ideal range: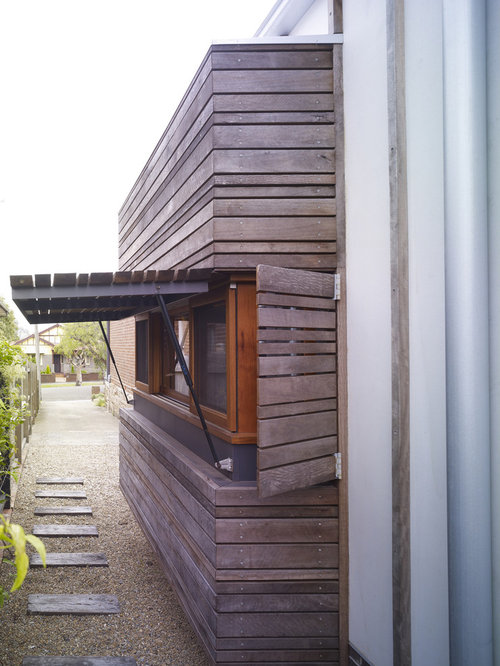 Permits: You may be required to obtain a permit for hurricane shutters, especially for any permanent options. Permits can run anywhere from $50 to $200 or more, which may seem pricey, but getting caught doing a major project without them will cost you more in the long run if your project isn't done according to the local building code. Depending on where you live, you might also need approval from a homeowners association.
Time of year: Waiting until storm season is dangerously near will cost you a pretty penny. Homeowners without storm shutters will be scrambling to get them installed, and prices will be high as homeowners compete for professionals' time. Instead, plan ahead and have an installer come out in the off-season when the weather is nice and there's no cloud looming over your head, literally!
House size: Large homes, especially those with more than one story, will cost more to install hurricane shutters on. Not only do they require more shutters, but the time and risk associated with installing them on second or third stories is much greater. Also consider that skylights should be protected, and these are more difficult to retrofit.
Paint: If you want your new storm shutters to match the rest of your house, you could pay extra to have them painted. Depending on the type of shutters you purchase, colors may be limited and you'll either have to change the color of your whole house (who doesn't like a good change every now and then?) or hire a painter to slap a fresh coat on the new shutters to make them more presentable.
Ready to add hurricane protection? Find a local professional to install hurricane shutters