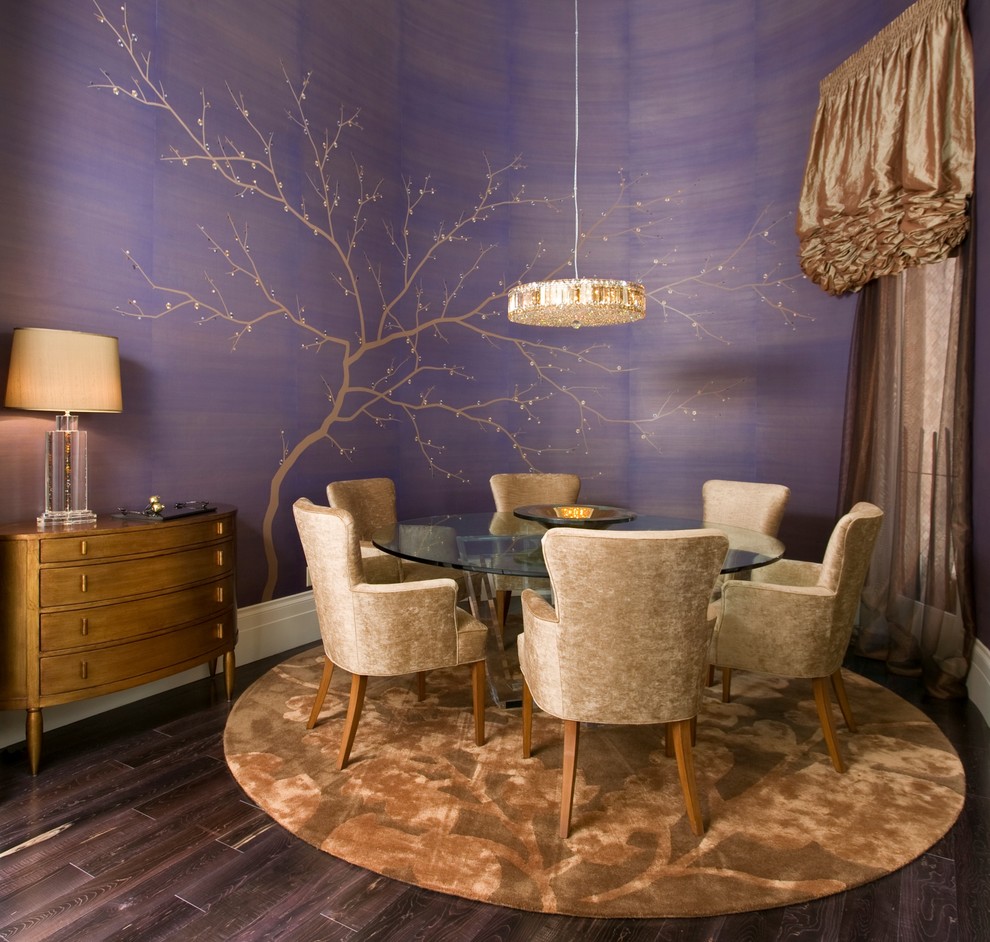 Hollywood Regency Dining Room
Contemporary Dining Room, Sacramento
Please visit my website directly by copying and pasting this link directly into your browser:
http://www.berensinteriors.com/
to learn more about this project and how we may work together! This glamorous dining room with spectacular hand painted silk wallpaper and silk draperies is a perfect example of Hollywood Regency glamour. Robert Naik Photography.