1 - 36 of 13,882 products
Sponsored Products
Featured Reviews of Craftsman Lighting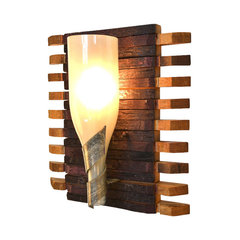 Elegance, "Santa Fe", Wine Barrel Stave and Bottle Sconce
Craftsman Lighting
rustic basement: Thanks so much for my beautiful lighting. The fixtures make our basement very warm and adds so much character. I truly appreciated the "extra" surprises you also sent with my order. Pleasantly surprised!! Very happy customer!!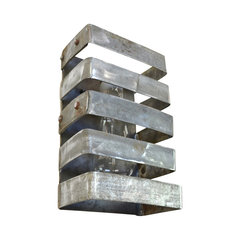 Loft V11, "Scala", Wine Barrel Ring Wall Sconce, 100% Recycled
Craftsman Lighting
awesome find: these sconces are fantastic and as soon as you pick them up, you can feel how sturdy they are. I handed one to my boyfriend to hold- and needless to say we were both impressed with the weight and the sturdiness of these lights. They are a great addition to our home especially since the tv show fixer upper has demonstrated how wonderful rustic can look. These definitely fit the bill of that rustic look is what you are going for and the customer service was fantastic.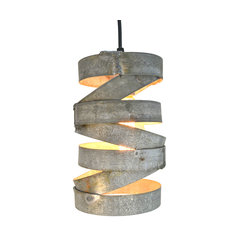 Vitali, "Tala", Wine Barrel Ring Staggered Pendant Light
Craftsman Lighting
Pendant light: I love these lights! They arrived quickly & look amazing over the island in my kitchen! We have gotten so many compliments on them, I would highly recommend them. They are made of high quality material & put out just enough light for our purpose. We only have two so we weren't looking to light up a huge area.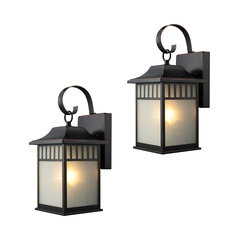 Oil Rubbed Bronze Outdoor Patio/Porch Exterior Light Fixtures, Set of 2
Craftsman Lighting
SuprisIngle Great Looks: These lights look great. 13 inches tall. Lots of style. I have not installed yet but looked them over good. Well built. Look forward to seeing them on the house. But not until after paint.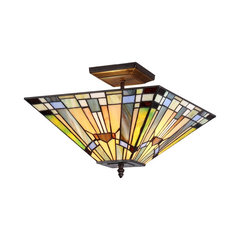 MacKensie Mission Semi-Flush Ceiling Light
Craftsman Lighting
Beautiful!: I ordered three of these light fixtures which were delivered promptly to my door. The fixtures are beautiful and the glass colors are vivid especially when the light is on. Provides plenty of lighting in my rooms and the price is amazing.... believe me I searched around before choosing this fixture.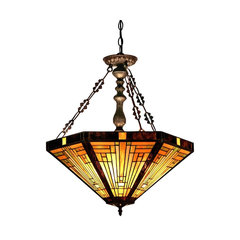 Innes 3-Light Mission Inverted Ceiling Pendant Fixture
Craftsman Lighting
Different than what I thought, but beautiful still: Although I have not gotten this installed I will say the quality seems good but the color is much different than I thought. According to the pictures, I thought there was a choice. There are 2 pics, one w more of red colors, and one w more green & white. What you're really seeing is the white & green lit up, hence the picture w the red tones. It's deceiving in that I thought there was 2 different glass color combinations. I'm just hoping it will look more red like it does in the website picture when it's turned on.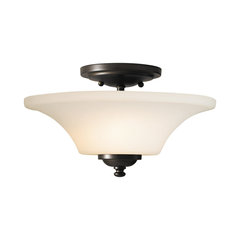 2- Light Indoor Semi- Flush Mount, Oil Rubbed Bronze
Craftsman Lighting
Ceiling Light: Used this light for my entry; Arrived quickly at the beginning of my project and sat for 3 months until it was ready to go up. Love the look and would recommend the light to anyone else that loves the look.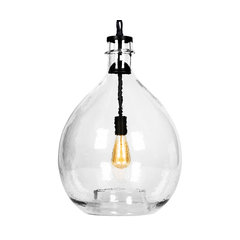 Wavy Hammered Hand Blown Glass Pendant Light, 1 Celling hanging Light, Clear, 16
Craftsman Lighting
Beautiful fixture!: Very impressed. Fixture is heavy and well made. Other reviews have complained about the seam however it is relatively unnoticeable. Beautiful addition to my master bath remodel.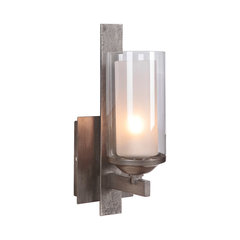 Mod 1 Light Wall Sconce in Natural Iron And Vintage Iron
Craftsman Lighting
They exceeded my expectations.: Although one glass globe was broken I emailed the company and received a message that they will replace the glass without needing me to send the entire unit. It was installed before we discovered the breakage. ;))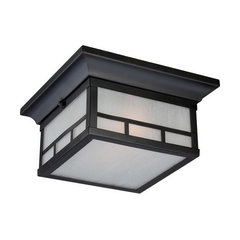 Nuvo Drexel ES 2-Light Stone Black Outdoor Ceiling Light
Craftsman Lighting
Looks good and matches the outdoor wall sconce: I haven't installed this yet but it looks great. I also purchased the 1 light wall sconce from the same vendor and the two look very nice together. Be aware - you do need to put each glass panel in yourself.