1 - 36 of 31,661 products
Sponsored Products
Featured Reviews of Eclectic Home Decor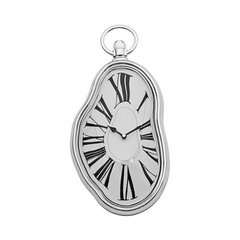 Modern Home Melting Wall Clock
Eclectic Home Decor
A very cute wall statement clock: The clock was smaller than I thought it would be, but I should have read the measurements more closely. It is made of plastic, but the clock works well and it is very good looking on my wall. Good price for what it is. The service & delivery were excellent! Thank you!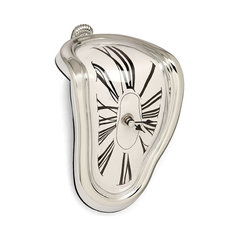 Modern Home Melting Table/Mantle Clock
Eclectic Home Decor
Very cool!: This clock is very cool! I bought it as a Christmas gift but before wrapping it, I took it out of the box to check it out and set it on the wall unit in my entry. Every person that came in commented on it and wanted to see it up close. It definitely made an impression, it was unexpected and quirky but eye catching and fun. It's just the right size, color and shape. Up close, it doesn't show so well since it's obviously made of plastic but it's very unique, fun and reasonably priced.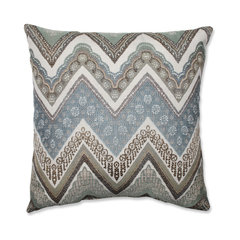 Cottage Mineral 16.5" Throw Pillow
Eclectic Home Decor
Pillow Colors: There was nothing wrong with the pillow, except that it has "green" in it, and I could not tell it from the picture when ordering. The green totally throws off the dominate colors of blue and gray. Sending back.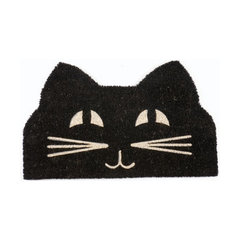 Eclectic Home Decor
Black Cat Doormat: I love the mat. It makes me happy to see it every time I look out my back door. It arrived within a couple of days of ordering it. It just a pictured. Very well made and durable. I would recommend it.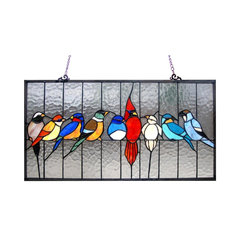 "Flock of Birds" Stained Glass Panel
Eclectic Home Decor
Just the right pop of color: We love our stained glass birds! They are just the right pop of color on the living room window, looking out toward the patio garden. The colors are just as vibrant in person, and it appears to be well made. Our order came quickly and was packaged very nicely. Well done!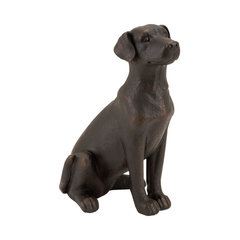 Polystone Statue Sitting Labrador Dog Cute Facial Expression Library Decor 55601
Eclectic Home Decor
Are they twins?: This statue looks just like my dog. The paws were not finished underneath. They were white, like the poly material its made out of. It was left raw. If it was totally coated, it would be a 100% hands down hit.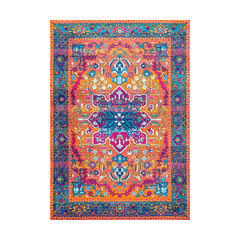 Sumi Medallion Area Rug, 5'x7'5"
Eclectic Home Decor
Neo Snowflae Rug- As promised: The colors were exactly as depicted. The rug is soft and stays in place nicely. The rug comes rolled up and the ends stand up temporarily. They will lay flat after a day or two or try putting a piece of wood on the ends to speed the process. Great choice and very beautiful.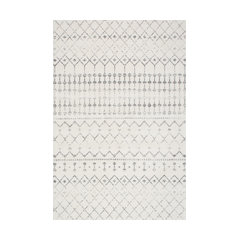 Peverelle Trellis Rug, Gray, 6'7"x9'
Eclectic Home Decor
Exactly as Pictured: I am so happy with this rug! At such a great price, it came exactly as it looks in the photo. Colors are on point and quality is what you'd expect for a rug at this price. Loving my bedroom now!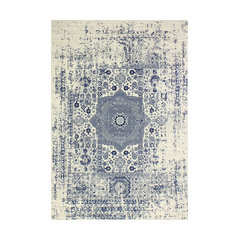 Bashian Fanny Ivory/Blue Area Rug, 5'x7'6"
Eclectic Home Decor
Gorgeous Rug: I wasn't expecting much when I ordered this rug. I just needed something with navy blue in it. Its WAY better than the picture. You can't beat the price. Exceeded my expectations.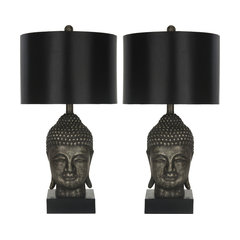 Golden Buddah Table Lamp, Set of 2, Gold
Eclectic Home Decor
The most beautiful set of lamps I have ever set my eyes on!: Wow. The delivery was immediate, the quality of the lamps is extraordinary, and they came in without a single dent/scratch. They are absolutely flawless and I cannot wait to finish my bedroom redesign to upload a picture of them. I would recommend these to everyone!