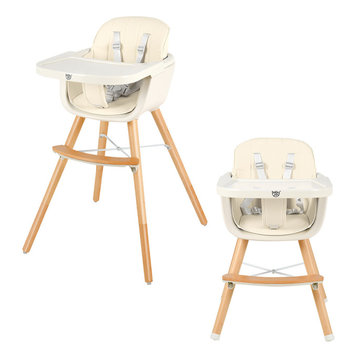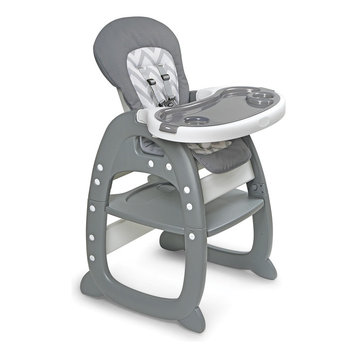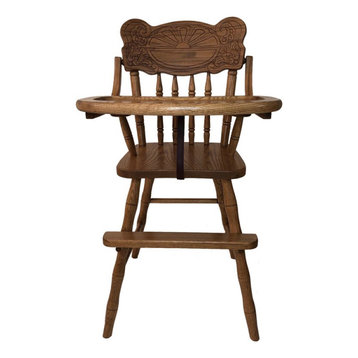 It's a proud parent moment when your little one begins to sit up on his or her own. This is also a great time to start looking for a high chair so your child can join the family at the table. Babies grow up fast, so in a few months you may also be looking for a booster seat — at least if your little one can now sit up for extended periods of time without falling forward. Choosing a high chair or booster seat can be a difficult task. Naturally, you want only the best for your baby, so here are some important tips to consider during your search:


How easy is the high chair or booster to use?

Since this is an item in your house that will undergo daily wear and tear, it's vital to purchase something that's simple to use. Look for a model that's easy to buckle and unbuckle with a tray that's sturdy but easy to remove. If you purchase a high chair with wheels, make sure the wheels can be locked securely. Also, the tray should be deep enough to hold any spilled liquids. Cup holders are a great touch too!


Do some high chairs or booster seats have features that make them easier to clean?

Baby food can make quite a mess. Make sure your baby's carrot puree won't stain anything and can be wiped off the seat and tray easily. Some high chairs even come with trays that can go in the dishwasher. If the tray can completely pop out, it's usually a bit easier to clean. Make sure the cushion is made of a material that's easy to wipe clean and won't get stained and grimy over time. In terms of structure, plastic and metal designs generally are easier to clean than a wooden high chair.


How safe is the highchair?

Look for a baby high chair that has a Juvenile Products Manufacturers Association (JPMA) certification seal. High chairs credited by the JPMA will adhere to specific safety requirements. Other things to look for include:
• A three-point or five-point harness system: It's important to use the restraints that come with high chairs, as many accidents occur because the child wasn't securely fastened. This includes the T-bar between your child's legs, which will keep him or her from sliding out under the tray.
• Never leave your child unattended: This rule applies to all things baby related! If you need to take a restroom break or do some quick chores around the house, place your baby in the crib. You can even sit your child in a car seat and bring him or her into the bathroom with you if that makes you more comfortable. Make sure any obvious hazards nearby are removed, and never, ever leave your baby at home unattended.
• Don't allow your child to stand or climb in the chair: A standing baby could put the chair off balance, causing it to tip over. If your child tries to climb in — even if assisted — he or she could also pull the seat over and get injured.
• Keep the chair a safe distance from tables: While we want our children to feel as if they're a part of the family dining experience, it's important to be sure they can't use their legs to push the high chair over.
• Check for recalls: Keep an eye out for any recall notices issued by the manufacturer before and after you make your purchase.
• Check for dangerous features: Make sure your there are no hinges, sharp corners, holes or any other features that could potentially cause your baby harm.


Is the high chair or booster seat comfortable for your child?

Make sure that the seat is well padded and comfortable and includes a footrest. Babies grow quickly, so an adjustable design that will last more than a couple of months can be a huge money saver. Look for height adjustment, tray adjustment and reclining options — which can be great for babies who can't fully sit up on their own. A popular style is the Tripp Trapp model, which features an adjustable depth and height for the seat and footrest. Many booster seats feature comfy cushions as well.