1 - 36 of 951,480 products
Sponsored Products
Featured Reviews of Products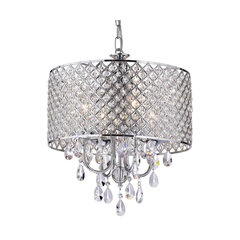 Mariella 4-Light Crystal Drum Shade Chandelier, Chrome
Products
Just what I wanted: Delivery was fast and painless. This is a beautiful addition to my dining room. Looks even better in person than on the website. Everyone who has seen it asks about where I got it....."houzz" of course!!!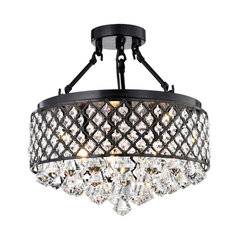 Mina Crystal Semi-Flush Mount
Products
A Perfect Size: This chandelier sets just the right tone for our bathtub. Not to fancy, but has the right amount of class. It is the first thing that you notice when walking into the bath and shower area.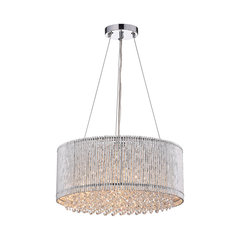 Yvette Crystal Chandelier
Products
Very pleased with my purchase: Not only did my new light fixture arrive early, but I am very pleased with the product. It is exactly as shown on the Houzz website, finish, dimensions and description. I would recommend this light fixture to others interested in adding a touch of elegance and glamour to their home.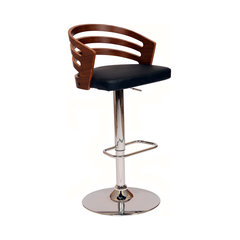 Deshield Swivel Bar Stool, Black
Products
Good looking and functional: I bought two of these for use with my bar height counter. The height also adjusts perfectly for use with the bar height as well as a counter height dining table I have when I need extra seating.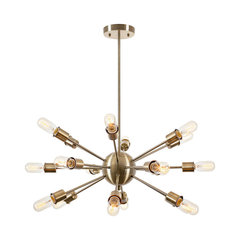 Sputnik 18-Light Chandelier, Brass
Products
Awesome chandelier: This chandelier was so much cheaper then the other sputnik options I had come across online so I was worried it may not be the best quality; these worries were completely unfounded however, it looks great and I get compliments on it all the time. It did take a solid 2 hours of my day to install it however, each rod takes a while to screw in and it is a little difficult so make sure you have a good pair of pliers handy.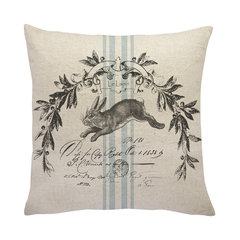 Lapin Linen French Throw Pillow
Products
Perfect in my kitchen on the white and yellow striped long bench cushion.: Perfect in my kitchen on the white and yellow striped long bench cushion. I could be anywhere in the French countryside. It is stuffed just enough to hold its shape well on the bench but still be cozy when snuggled against it while reading a journal with coffee. Also, it looks clean and fresh, but also has that "well-loved over the years" look. No odor, another great point. Arrived timely in a clean plastic bag that held up in transit. I recommend this to anyone else liking its decor.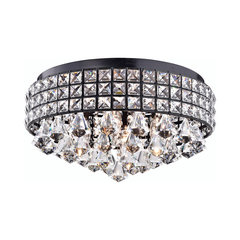 Mina Flush Mount, Brushed Black
Products
Bling for the bedroom: I wanted to replace a simple ceiling light with a chandelier; something to add a little interest and luxury to a small bedroom. It wasn't possible to have it hanging low into the room, so this light was chosen. It turned out to be the perfect size. The base throws light patterns onto the ceiling, while the hanging crystals do their magic. We went with 40watt led bulbs which is plenty bright. 60watt would have been blinding. And yes, it was a pain attaching all the crystals but I have to blame my poor eyesight for much of the problem. I was especially pleased to see extra crystals and rings included, in case we dropped and broke one during installation.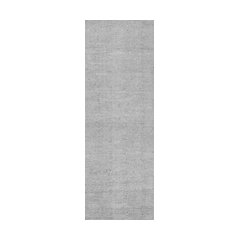 Mosby Hand-Tufted Rug, Gray, 2'6"x8' Runner
Products
Amazing: This rug looks and feels so high end. I haven't owned it long enough to review on wear and tear but as far as looks go it's a great value especially given the large size and fact that it's wool.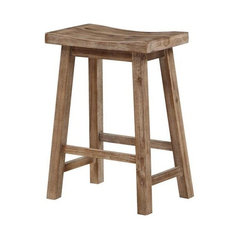 Products
Counter height saddle stool: I love the look of these stools!!! My only issue is the edges are a bit hard and kind of down g in a bit when sitting on them. Based on the photo I expected the seat to have a bit of a softer edge to it. I'd also like it to be a bit of a bigger seat comfort wise. That being said, for the price and for a stool that will likely not be sat on THAT much it certainly serves its purpose.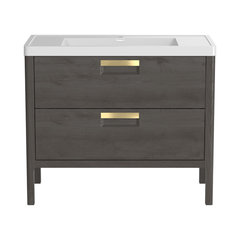 Sorrel Gray Bathroom Vanity, 39"
Products
Simple and chic: This compact vanity is a super easy way to modernize your bathroom, especially if you're short on space. The two drawers with brushed brass handles provide more than enough room for toiletries. The soft-close function of the drawers shows that the piece has been made with care. The white basin is simple and chic. Love it.