1 - 36 of 874,436 products
Sponsored Products
Featured Reviews of Products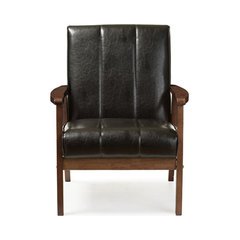 Nikko Faux Leather Wooden Lounge Chair, Black
Products
Comfy, sleek, and sturdy: We bought the chair and love seat and it's sooo perfect for our small space! It looks high quality. The chairs have the perfect amount of Cush and slight lean back angle to be comfy. The first was a little tricky to assemble but the second was a breeze once we figured out not to tighten the bolts all the way as you go not until the very end.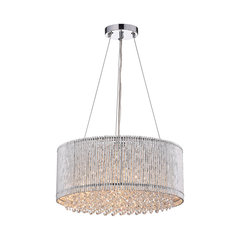 Yvette Crystal Chandelier
Products
Very pleased with my purchase: Not only did my new light fixture arrive early, but I am very pleased with the product. It is exactly as shown on the Houzz website, finish, dimensions and description. I would recommend this light fixture to others interested in adding a touch of elegance and glamour to their home.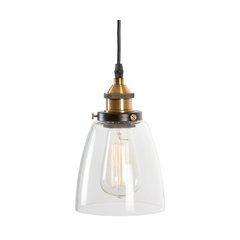 Products
return: The product is beautiful, but unfortunately too big for my small island in my small kitchen. I will return it - have emailed to see how - and continue to shop on your lovely site Thank you, Elizabeth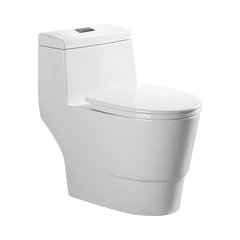 Dual-Flush Elongated 1-Piece Toilet With Soft-Closing Seat
Products
Very good quality toilet, Sleek and Stylish: Really nice, low profile, low water toilet. The very smooth exterior provides both great looks and ease of cleaning. Easy to install. Has strong flushing mechanism can be adjusted to your preference. Love this toilet!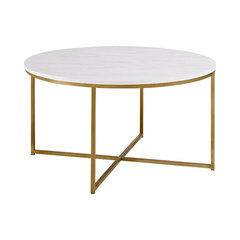 Mahlon Accent Table, Marble
Products
Nice table!: The table looks nice and sturdy. It was very easy to put together, 5 bolts to screw the legs to the top and done. However, I want to point out this is not marble at all. It looks like marble but it's more wood with a covering to looks like marble. It is still very mice and clean cut looking. I figured it wasn't real marble or remotely close but I still order it alongside the smaller version to go as a side table.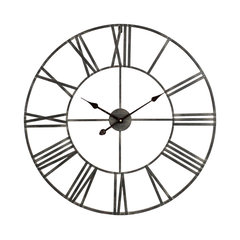 Mila Oversized Wall Clock
Products
Nice piece: I just got this wall clock, it looks ok, I was under the impression that it would be solid iron, but it's hollow metal. Still on the wall it looks nice. (I corrected this review, I made a mistake with the battery not having proper contact that is why it wasting working, I got it in right and it works ok, my bad)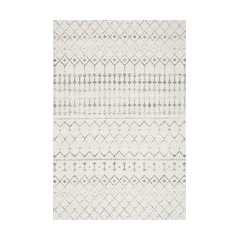 Peverelle Trellis Rug, Gray, 8'x10'
Products
Exactly as Pictured: I am so happy with this rug! At such a great price, it came exactly as it looks in the photo. Colors are on point and quality is what you'd expect for a rug at this price. Loving my bedroom now!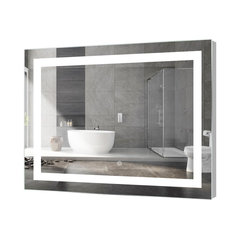 Kent Rectangular LED Mirror with Sensor, 48"x36"
Products
Great for Makeup: I put this mirror in my daughter's bedroom for her makeup station. She loves it. It was easy to hang (it does not come with screws or mollies for drywall). Lighting is great and gives a nice glow.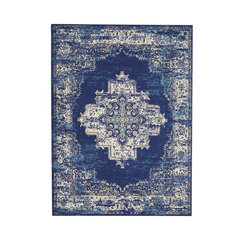 Nourison Grafix Area Rug, Navy Blue, 5'3"x7'3"
Products
Great deal!: After searching high and low for rugs, I just couldn't come to terms with spending 200+ on a cheap rug. With small kids, an expensive rug isn't a good investment for my family right now. So I was extremely pleased to find this rug, and under $100. It's thin, and will slide around, but with my furniture on top of it, it doesn't budge. Exactly as pictured.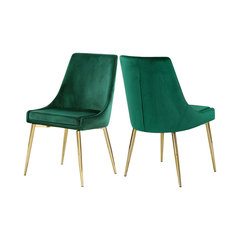 Karina Velvet Dining Chairs, Set of 2, Green, Gold Base
Products
Too soon to tell: This review may be a bit premature since I have only had the chairs for less than a week but I am pleased so far. The chairs were easy to assemble and it only took 30 mins to assemble four of them. They seem to be very sturdy and do not wobble. The seats are firm and the velvet is beautiful and soft. My only gripe so far is that the gold legs are a little bright for my taste. I wish they were a little muted. Other than that, I am very happy and feel that I have made that right choice.