1 - 36 of 33,508 products
Sponsored Products
Featured Reviews of Traditional Tile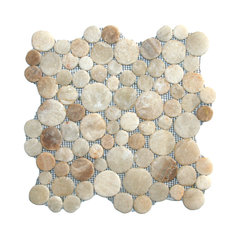 12"x12" Glazed Mixed Quartz Moon Mosaic Tile
Traditional Tile
Unique Tile!!: Very professional. Sent not only what I had ordered, but two more samples that helped me make a decision on what color and style to use for my bathrooms. I also received package much sooner than I expected and the shipment was packed very good. I will be placing an order soon. I also spoke to vendor for professional help and they were very friendly and helpful!!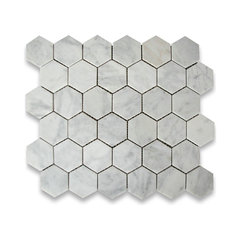 10.75"x11.875" Carrara White Hexagon Mosaic Tile Honed, Chip Size 2"
Traditional Tile
mosaic tile: beautiful results, however, variance between sheets of tile leads to a slightly non-uniform look. i do love the tile and would buy it again! delivery service was great as well.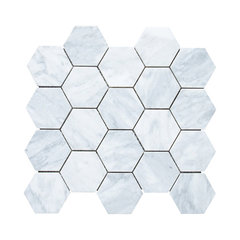 12.25"x10.75" Carrara White Hexagon Mosaic Tile Honed, Chip Size 3"
Traditional Tile
Stunning and quality!: We are in the mist of a total home renovation. I have ordered nearly a dozen tile samples and I am completely impressed with this one, I can't wait to install it in my master bathroom! The quality and color are superb!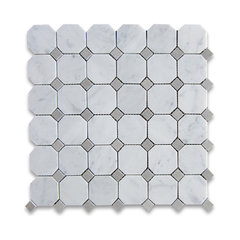 12"x12" Carrara White Octagon Mosaic Tile With Gray Dots Honed, Chip Size: 2"
Traditional Tile
Beautiful: Arrived quickly. Each section individually wrapped and backed with cardboard, so no breakage. The gray is a little lighter than pictured but blends with the other grays in the bathroom and the white marble is a perfect match to our marble vanity top. Love it!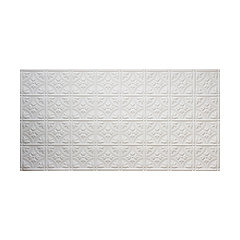 Keelin Ceiling Panel, White, 24.5"x48.5"
Traditional Tile
Tips for installing tile: A) it takes a lot of glue, 2 tubes for 3 tiles B) One person can install easily C) Make sure your first tile is perfectly lined up. They all follow tile one. D) Worth the time and money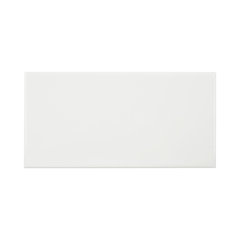 3"x6" Malda Subway Ceramic Wall Tiles, Set of 136, White
Traditional Tile
GREAT PRODUCT: I love the tiles, they were put in yesterday, Monday, look great and the price was super cheap in relationship to other suppliers. My support from Houss was excellent, product arrived when on time and not a broken or chipped tile. awesome, would definitely recommend. Marilyn R in Minot, ND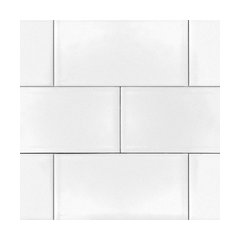 Subway Backsplash Tile, Shiny Gloss, 3"x6"
Traditional Tile
Great find!: I oredered a sample of subway tile before committing to a project. I was skeptical that it may not be that great because of the price. I thought there had to be a catch. I was blown away that it was so beautiful and the price is so cheap! I will now be ordering more!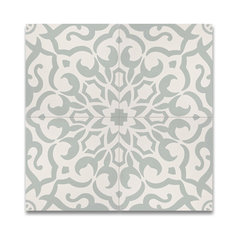 8"x8" Atlas Handmade Cement Tile, Green and White, Set of 12
Traditional Tile
Beautiful color, beautiful tile!: I ordered the sealants from the manufacturer, needs to be sealed before installed. Once installed and grouted, need to seal again twice and then finish with a topical coat. Little bit of prep with this type of tile, but will be worth it. I can't wait to see the finished result. Putting it on my tiled shower floor and as a small feature on shower wall. Having a professional installer doing this.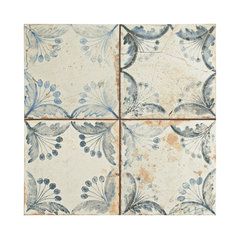 13"x13" Yates Tile, Set of 10
Traditional Tile
Gorgeous!: Ordered 5 boxes, which shipped very fast and came all intact. This tile is so unique and really does look naturally aged. It was hard to find the right tile as our house was built in the mid 1700s and we didn't want anything too modern. This fits perfectly. Cannot wait to put it in our new bathroom.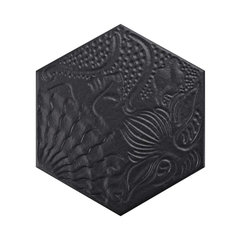 8.63"x9.88" Agusto Hex Tile, Set of 25, Black
Traditional Tile
Docked a star because it's pale gray, not white.: The pattern is awesome and I did my bathroom floor in the black version. I absolutely love it, but I really wanted a true white as pictured on my monitor. The white sample is more gray than clean white, so if you want gray get a sample and see if it's gray enough. The texture and pattern are perfection.