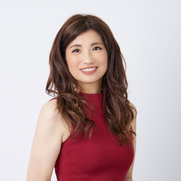 YZDA | Yoshida + Zanon Design Atrium
| | |
| --- | --- |
| | YZDA | Yoshida + Zanon Design Atrium |
9 Houzz Awards
6 Houzz Badges
Contact Info:
Satomi Yoshida-Katz
Short Hills, NJ 07078
Typical Job Costs:
Projects do vary in size. Please inquire for a more accurate quote specific to your unique project.
Category:
Interior Designers & Decorators
Classic Elegance, Modern Inspiration, Timeless Designs Best Of Houzz
page_type: prop_plus_profile
With a design philosophy that speaks to international sophistication and a point of view that transcends regional borders, Satomi Yoshida-Katz creates inspirational environments tailored to the client's needs, schedule, and budget. Satomi is committed to creating original designs and passionate about delivering high-quality solutions for her clients. Satomi specializes in bringing the project's identity and the client's vision to the forefront and engages them throughout the design process. Her goal is to create sophisticated and inspirational environments that reflect the clients' lifestyle and values, all delivered within their budgets and schedules while respecting the environment, health, and quality of life. Satomi has been devoted to creating more sustainable built environments for a number of years. Additionally, Satomi endeavors to bring a biophilic perspective into her designs where the forces of life and nature are palpable within the space. Satomi is an allied member of the American Society of Interior Designers (ASID) since 1994 and a member of the U.S. Green Building Council (USGBC) and Color Marketing Group. Her recent media appearances including Kansai TV's 7 Rules, a feature documentary, and a business segment on Nikkei-CNBC's Yoru Express have aired nationally in Japan. Additionally, Satomi has recently been featured on TV Nishi Nippon's Bi No Kodou and TSS TV Shin Hiroshima's Prime News. Satomi's work has been featured in design exhibitions and has appeared in leading design publications worldwide, particularly in the United States, Italy, and Japan. For 8 consecutive years since 2014, Satomi has received the" Best of Houzz" awards. TARGET PROJECTS High End and Custom Residences * New Construction, Addition, Full Renovation Resort and Vacation Properties and Penthouse Designs International and Investment Properties Designs 1994年米国アイオワ州立大学芸術学部インテリアデザイン科学士課程(首席卒)終了後、米国大手建築会社、NBBJ Architects, IDI、GGLOに勤務。2005年、デザインスタジオYZDA(ワイ ゼット ディー エイ)を創業。ニュージャージー州とニューヨーク州を拠点に活動中。2018年、東京新宿区にも活動拠点を設ける。YZDAのコンセプトは、クラシックモダン。シンプルながらも飽きの来ない「ライフスタイル」に合わせた機能美と使い心地の良さを併せ持った実用的で空間デザインを目指す。また『洋と和の心』を表現したインテリアデザインに定評があり、著名人ら米国内を中心に幅広い顧客を持つ。レジデンシャルデザインを中心に、ホテルやレストランのコンセプトからプロデュースまで幅広い視点と実績で活躍中。 インテリア建築デザイン:スペースプランニング、 インテリア家具や照明プロダクトデザインなどを幅広く手掛けるトータルデザイナー。この他、スタイリングやカラーコーディネーター&アートコンサルタントも手がける。2014年から8年連続ベストオブ『HOUZZ』を受賞。
Services Provided
Art Selection, Bathroom Design, Bedroom Design, Closet Design, Custom Bookcases, Custom Built-ins, Custom Cabinets, Custom Fireplace Mantels, Custom Kitchen Cabinets, Custom Rugs, Custom Storage, Custom Walk-in Closets, Dining Room Design, Drafting, Energy-Efficient Homes, Entry Design, Floor Plans, Furniture Selection, Green Building, Guesthouse Design & Construction, Home Theater Design, Interior Design, Kids Bedroom Design, Lighting Design, Living Room Design, Mudroom Design, Nursery Design, Playroom Design, Space Planning, Sustainable Design, Universal Design, Home Office Design, インテリアデザイン, 特注家具, オンラインデザインサービス, Online Design Consultation, 内装設計
Areas Served
Livingston, Millburn, Montclair, Morristown, New Providence, Scotch Plains, South Orange, Springfield, Summit, Hoboken, Jersey City, Woodland Park, Short Hills, Basking Ridge, Bernardsville, Warren, Princeton, Chatham, Tenafly, Edgewater, Holmdel, Morganville, Englewood, Glen Ridge, Manhattan New York, Malboro, New York City, East Brunswick, Ocean City, Ramsey, Alpine, Stamford New York, Skillman, Lawrenceville, Far Hills, Chester, Upper Saddle River, Harding Township, Little Silver, Mountain Lakes, Woodcliff Lake, Princeton Junction, Hillsborough, Tokyo Japan, West Chester County, Hampton NY, Miami FL, Flanklyn Lakes
Awards
(株)ニトリでの企業講演。ドキュメンタリー番組『7ルール』、日経CNBC 『夜エキスプレス』、日経新聞『人間発見』5日間連載、テレビ西日本『美の鼓動 九州』にTV出演。2019年、日経ウーマノミクス主催、グローバル ウーマン リーダーズシップ サミットで登壇。広島インテリアコーディネーター協会にて講演。TSS テレビ新広島プライムニュース『プライムな人』にTV出演。2020年一月号、月刊誌『東京カレンダー』"2020年のニューリーダーたちに告ぐ"に掲載。国内外でインテリア企業に向けてのコンサルタント業務、デザイン顧問さらにメディア、講演会やレクチャーなどでも幅広く活動中。
Featured Review
I scoured the internet looking for a portfolio that represented my vision for our home. YZDA embodied the modern, minimal, yet cozy feel I wanted to attain. Satomi was able to look past all of the traditional elements of our home. With minimal change
Read Full Review
Write a Review
25 Reviews for YZDA | Yoshida + Zanon Design Atrium

Satomi and Todd worked with us on two projects within 5 years - a full house decoration before we moved from NYC and a new 1000sq foot addition design. Satomi is exceptionally talented with an amazing sense of color, texture and feel. While she has a distinct style and sensibility, she is also happy to take her work in new directions if a client is looking to go there. A pleasure to work with both of them!

Greg & Charlene Schofield
Satomi is a very talented designer and this is our 3rd project together. The Lake Home project is a modern cottage with a "Craftsman" style flavor situated in a sandy beachfront community. Satomi directed all phases of the initial design, CAD images and integrated with the Architects and Builders design staffs. She was excellent at managing the quality and cost of the project. Her attention to detail and understanding our vision for the project directed the design teams and delivered a wonderful final product. Working closely with the team she explored everything from finishes to how each space would ultimately feel and perform. This personality carried through into every detail of the home's design. We are very pleased with Satomi's professionalism, knowledge and work quality.

Satomi and her partner Todd were a pleasure to work with. They have amazing vision and truly care a great deal about their work. Our project is ongoing and I have been working with them over the past year and they are professional, thorough, and yet creative and personal. I could not have been happier using them for my new house construction.
We hired Satomi to decorate the front of our house (3 rooms and hallway), and we were extremely happy with the results and the process. We interviewed other designers but chose Satomi because she really listened to us when we described the feeling we wanted in the rooms, the overall look we were comfortable with, and our budget. The results really captured our discussions from the very beginning and throughout. Satomi was a pleasure to work with, and we quickly developed a trust for her and her design recommendations. She did a detailed design presentation, and brought us a manageable number of options at different price points for us to consider. She was very patient along the way, since we often had trouble making up our minds, and gave us her guidance without being pushy. She coordinated the contractors and vendors needed to do the work, and handled the inevitable glitches without us having to get involved. Overall, we would strongly recommend Satomi and her firm. Her design aesthetic, her ability to listen and incorporate our tastes, her patient but persistent manner, all make us sure you won't regret hiring her.
I scoured the internet looking for a portfolio that represented my vision for our home. YZDA embodied the modern, minimal, yet cozy feel I wanted to attain. Satomi was able to look past all of the traditional elements of our home. With minimal changes, we made it look like a totally different modern house. We love our home now! I highly recommend YZDA. She has impeccable taste and will go to great lengths to make your project shine.
Satomi was excellent and professional in every regard. The job consisted of several rooms in our home and she managed to integrate her ideas into an existing style. While we were slow to decide, she remained patient and professional. The outcome was cozy but still elegant and was on budget. We look forward to working with her again. We would highly recommend Satomi for your next design project, you won't be disappointed!
Satomi was a pleasure to work with. Her designs are spectacular; I loved every project in her portfolio. This was our first experience working with a designer and she was patient and extremely dedicated to her work. She gave us many options and helped guide us through the decision making process. Even when things didn't go exactly as planned, Satomi did everything possible to make the necessary changes, while making sure they all our needs were met and satisfied. The final product was everything we imagined!
September 26, 2016
Last modified:

September 26, 2016
We hired Satomi to help us decorate our family room, living room, master bedroom and formal dining room and have nothing but great things to say. She is very easy to work with and has a great sense of style. She got a sense of our style very quickly and how to adapt that to our house. She helped us with rugs, furniture, window treatments and accents. She is very transparent in the contract about sharing her designer discount, and was great about buying a mix of designer pieces (which she shared the original prices, her prices and any discounts so we could make an educated decision) and retail pieces, for which she sent us the links and we purchased ourselves. She was very mindful of our budget throughout the whole process. She introduced us to several websites that she thought fit our style. Most of the pieces were custom orders but she did find some bargains at retail stores when needed. She even helped us with a few other things in the house without any added costs. We are extremely pleased with both how our rooms have turned out as well as the process of working with Satomi.
Satomi was an absolute pleasure to work with. She has a wonderful way of listening to what you want, and turning your ideas into something beautiful. I told Satomi I wanted something relaxing, peaceful, contemporary, mid-Century with Asian accents. That is exactly what I got! She is extremely professional, honest and does what she says she is going to do. She is great with color. My husband and I highly recommend YZDA.
When I moved back to NJ from California in 2006, I hired YZDA to design parts of a 6000 sq ft house and the results were amazing; great aesthetic, reasonable costs, and on time. Pictures of the house were published in a NJ magazine. So when i sold my house and moved to a 2 bedroom apartment, it only made sense to call them again. Satomi Yoshida's creativity, her ability to visualize your thoughts while getting the job done within a reasonable time and cost is amazing! I love my apartment!
April 16, 2016
Last modified:

April 16, 2016
We have been working with Satomi since last summer to renovate our colonial into a more modern house. She has been so professional and has brought sub an inspiring and fresh design perspective. We love the transformation and are so grateful that we have someone so talented and diligent, to the very last detail.
We've worked with Satomi throughout the years. She has worked on numerous rooms in our house. Her insight into all aspects of Interior design is unsurpassed. Her skill at picking up on nuances and different aspects of our (my husband's and my) differing personality and incorporating it into a harmonious theme is unparalleled.

Satomi far exceeded our expectations for our home renovation and remodel (Ramsey, NJ Project: LR, FR, DR ,KTCHN, BR, SUN RM). She took the time to learn our likes, dislikes, and overall personality; thus creating a design that was unique for us. We were extremely satisfied with the modern yet elegant design she created / we could never have come close to such creativity on our own. Also, her technical skills are unparalleled, transforming her vision into detailed spatial layouts and life-like renderings prior to design implementation. Satomi's professionalism, focus, and always positive attitude made the experience truly enjoyable. She is an extremely calming influence, which was helpful when going through the stresses of construction and dealing with multiple constituencies (i.e. GC, architect, kitchen cabinet installer, fabricators, etc). Satomi always had our best interest at heart in dealing with our vendors, often letting them know that what they presented was not satisfactory / in-line with her vision. She was always there for us, whether it be meeting with the GC, responding to emails at all hours, or taking a phone call to discuss design issues from the most mundane to urgent topics. All of these attributes make Satomi one-of-a-kind, as she brings so much more to the table than just being a designer. We smile every time we think of what she did for us, and can't thank her enough for the beautiful design she created for our home.
it was a great pleasure to work with Satomi Yoshida of YZDA on this turnkey project to renovate a 30-year old townhouse. Satomi has a great eye for beauty and elegence. We discussed the concept as well as the likes and dislikes, and spent some time in show rooms to see examples. Satomi then made everything happen. The contractor hired by YZDA was most professional and did a high qulaity job. The recommendations on furniture, applicance and sound system were also extremely helpful. Overall I was very pleased with the project and would recommend YZDA to my friends for future projects.
We selected Satomi to work on our 4000 sq. ft. house in Short Hills, NJ. Satomi started the project by doing her best to get to know us, our sensibilities and expectations from moving from Manhattan to a country setting. She made us and our 10 year old daughter "own" the project by intelligently accommodating our preferences into her work and gently guiding us through key decisions that shaped the end result. Satomi has a great sense of color, texture and light and managed to turn every space into a stage that worked exceptionally well with the style and esthetic of the house and its setting and yet challenged it all just enough to make it interesting. Her contractors are well synched with her and did a great job "framing" the project. She populated the rooms with pieces that ended up working together very well and created distinct environments that are elegant without sacrificing comfort and utility. Masterful work by a true artist.
June 19, 2014
Last modified:

June 19, 2014

It has truly been a pleasure working with Satomi for the past 4 years on several projects. Her creativity and professionalism is evident not only in the beauty of her designs but in her material selection and attention to detail that always results in a unique space tailored to each individual client.

We have been working with Satomi of YZDA for 6 years and each project is a breath of fresh air. Each space is designed with close attention to the client and their inspirations. YZDA 's attention to detail and use of unique products allows them to create amazing spaces. The job progression moves consistent and smoothly and Satomi does a good job managing the vendors and the client's expectations. If you truly empower this firm to design your space with you, the outcome will be amazing. I highly recommend them.

Satomi is a very talented interior designer. We have had the pleasure of collaborating with her on several custom made furniture pieces. Her style, professionalism and expertise is what truly makes her a unique designer. We can say that our experience of working with her has always been fully satisfied. Not only from us but also for the end clients. We are always thrilled of working with her. We highly recommend her!!!




Gifted as an interior designer, Satomi is also someone who really listened to our needs and communicates like no other. She was a joy to work with on a design & product selection project for our kitchen and family room reno....beautifully and uniquely crafted with intelligent design and thoughtfulness. We will be using Satomi again for more projects this year.
In Satomi we found an interior designer who approached her work with inspired vision, skill and dedication. The excellence of her work, the artistic quality, comes from her knowledge of and abiding respect for the ideals of beauty she has found valuable in both Japanese and Western traditions. The law of proportion and balance is ingrained in her and came naturally to her. We felt her Japanese heritage made her deeply respectful of space, regardless of size. We came to trust her judgement unreservedly, not just her aesthetic judgement but even her judgement of contractors and suppliers. There is no area of interior design that she cannot handle, and handle it knowledgeably, well, fitly and beautifully.
Satomi is a talented designer and decorator. We have hired her on two projects and have found her to have the ability to understand our vision and deliver on time and on budget. We never had to wait for her to deliver her part of the project. She is detail oriented and enjoyable to work with. She works well with other contractors and brings out the best in the entire team. We plan to work with Satomi on our next project which is a vacation property.
January 21, 2013
Last modified:

March 23, 2014
Satomi is such a uniquely gifted designer that we decided to continue with her services, even long distance. Satomi is in New Jersey and we are in Colorado but her talent, attention to detail and prompt and effective communication skills made for a seamless and successful family room re-model, even thousands of miles away. This is the fourth project we have completed with Satomi as our designer and there will be more in the future. I have worked with others in the past but they don't come close to Satomi's professionalism, creativity and eye for simple elegance. Cindy P Denver, CO
Satomi was the interior designer and project supervisor for a complete renovation of our 10,000sqft house in Holmdel, New Jersey, which was completed last year. In addition to being a real professional, she has brought unique vision and a true sense of art to the project. Yet, first and foremost, it was her professionalism and expertise in implementing her vision through working with the general contractor and associated trades, that was the key to making this very complicated project successful, and executing it in a smooth and timely manner. I would recommend her highly to anyone who wants to create a unique, beautiful living environment for themselves and their family.
Satomi helped make our first house together as a married couple a true home we enjoy-whether through color, art, or furniture selections or coordinating a theme and flow throughout our home. We would highly recommend her
Satomi is a gentle giant. She had brilliant and sweeping ideas to remodel my outdated space, but offered me suggestions in a very ordered and unassuming manner. I felt I had complete control over the project, but with the most professional guidance. When a product did come in that I was not satisfied with, Satomi worked tirelessly until the matter was resolved and I was completely thrilled. The space is now gorgeous. She is a gem.
January 6, 2013
Last modified:

January 22, 2013
Find Interior Designers and Decorators to Help Get the Job Done
Tired of reading all the DIY tutorials? We are here to help. With over 1 million home professionals on Houzz, you'll easily find the trusted Interior Designer or Decorator for your next project in Short Hills, NJ.
Read Reviews from Short Hills Homeowners Like You
Read homeowners reviews before hiring the Interior Designer or Decorator to help with your project in Short Hills. If you have questions, read other homeowners' reviews or our discussion forum for a second opinion.
Easily Contact Trusted Interior Designers and Decorators
If you're browsing Houzz and have a contractor in mind, then you'll quickly find that requesting a quote is easier than ever. From one simple dashboard, you can manage all the Interior Designer or Decorator quotes you got.
Interior Designers & Decorators near Short Hills
Professional Categories in Short Hills
Related Services