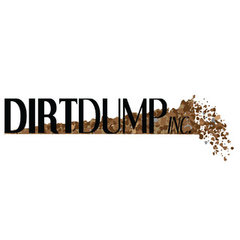 About Us
With past involvement in the landscaping and construction industry, we have experienced first hand the frustration of trying to find an affordable solution for getting rid of the extra dirt that accumulated on our job sites. Dirt Dump Inc. was established in 2018 to solve this issue and aims at helping patrons unload their soil in a convenient and reasonably priced manner. Our gravel lot means that we can operate year-round - rain or shine. At Dirt Dump we accept an array of mixed dirt and that you can dump at very affordable price. But how are you going to haul it here? Worry not, Dirt Dump has the equipment to come right to you and haul the unwanted heap off your property. Dirt Dumping Services Our main offering is providing the people of Calgary and area with a cost-effective solution to get rid of unwanted dirt and mixed soil materials. You won't find a cheaper or more convenient alternative in Calgary for dumping soil, dumping sod, or any mixture of fill dirt! Wholesale Materials Dirt Dump sells wholesale products for landscaping and construction activities. These are sold right out of our lot and are priced comparable to other wholesalers in the City. Stop by for competitively priced loam, mulch, gravel, clay, sand, rundle rock and tan rock. See our Wholesale Price List for product availability and pricing on our website or click through to our Online Store to purchase materials and even schedule their delivery. Hauling and Material Pick-Ups Dirt Dump is all set up to provide trucking for dirt pickups as well as wholesale material deliveries. Save yourself valuable time and man-hours by letting us deal with the logistics of it all. Load pick-ups within the city limit are $300. For areas / communities outside the city limits please contact us for hauling fees. The cost of delivery of wholesale materials depends on where it is being delivered. Delivery to the SE, SW and NE is $100 plus GST. Delivery to the NW is $150 plus GST. Skid Steer/Wheel Loader Services Dirt Dump has an inventory of skid steer vehicles and well as a Komatsu wheel loader that can help make that daunting job less overwhelming. Contact us for operator availability and pricing. Bin Rentals Dirt Dump also offers Bin rentals which allow much more time to load dirt so it can be hauled away when the work is done. We offer 2 Bin Rental sizes with the capacity to hold either 4 or 7 yards of dirt materials. See our website for Bin Rental pricing!
Services Provided
Dumpster Rental, Yard Waste Removal
Areas Served
Calgary
Category
Back to Navigation
Back to Navigation
Business Details
Business Name
Dirt Dump Inc.
Phone Number
(403) 969-0110
Website
Address
9355 44 Street SE
Calgary, Alberta
Canada
Typical Job Cost
CAD 75 - CAD 500
Cost range is per load. Prices change based on the size of the vehicle/trailer and not based on size or volume of the load.
Followers
Back to Navigation
Back to Navigation