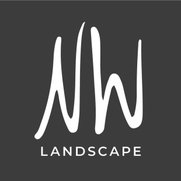 Nathan Wright Landscape Design
| | |
| --- | --- |
| | Nathan Wright Landscape Design |
2 Houzz Awards
4 Houzz Badges
Contact Info:
Nathan Wright
Oak Park 60302
Typical Job Costs:
$40,000 - 100,000

https://www.houzz.com/pro/nathanwrightlandscape copied to clipboard
Greater Oak Park Landscape Design Firm
page_type: prop_plus_profile
Nathan's approach to design merges the classic principles of harmony, scale, and hierarchy with a more contemporary focus on function and efficiency. Nathan creates inspired places for outdoor living - landscape rooms that are fitted to your family, sustainable designs that reuse rainwater, and planting combinations that seem to care for themselves. Our design & build projects are as unique as the clients we serve. All projects begin by understanding your vision for outdoor living and determining the distinguishing features of your site. We then leverage these opportunities to fulfill your vision using our aesthetic discernment, knowledge of landscape materials, and construction experience.
Services Provided
Custom Fire Pits, Deck Design, Drafting, Drought Tolerant Landscaping, Edible Gardens, Garden Design, Green Roofing, Hardscaping, Landscape Design, Landscape Plans, Patio Design, Project Management, Rooftop Deck Installation, Site Planning, Landscape Installations, Landscape Maintenance
Areas Served
Bellwood, Berwyn, Brookfield, Chicago, Countryside, Elmhurst, Elmwood Park, Forest Park, Hinsdale, La Grange, La Grange Park, Melrose Park, Norridge, North Riverside, Oak Park, Park Ridge, River Forest, Westchester, Western Springs, West Suburbs, North Shore, Oak Brook, Downers Grove
Featured Review

My husband and I hired Nathan to help us re-design our backyard (completely) and update our front yard after buying our house that had very basic landscape in place from the previous developer. Our project was what I considered difficult, because we
Read Full Review
Write a Review
32 Reviews for Nathan Wright Landscape Design

Nathan was absolutely great to work with. He and his staff are personable, creative, professional, and very capable. This was a collaboration in the best sense, with amazing results.

My husband and I hired Nathan to help us re-design our backyard (completely) and update our front yard after buying our house that had very basic landscape in place from the previous developer. Our project was what I considered difficult, because we wanted to incorporate a hot tub into our backyard and make our small backyard into a family-friendly oasis. Nathan did not disappoint. He helped us choose plants that would work well together, would work well in our small backyard and would provide the most beautiful aesthetic but with minimal upkeep (we are busy professionals). I was able to give my ideas (the fact I love butterfly bushes) and he incorporated them into his plans. He helped us replace our existing (boring) patio and coordinated with other vendors (concrete guy, electrical guy for the hot tub, gas guy for our new firepit, fence guy for an addition to our fence, lighting guy for the lighting around walkways and the hot tub) to get our hot tub, patio, gas line, extension of our fence line and lighting around our walkways installed. He was always punctual to meetings and very responsive to emails/texts/phone calls. He has followed-up after completion to make sure we are completely satisfied and has even coordinated with us for yard work and garden upkeep in the spring. I would highly recommend Nathan and his Nathan Wright Landscape Design company; our yard looks beautiful and I can't want to really enjoy it in the warmer months.
Nathan and his team were great. We are pleased with the work they did and the guidance we received on how to maintain our yard. We now receive lots of compliments on our yard.

We absolutely loved working with Nathan and his team to design a landscape for our backyard that suited our lifestyle and finally have a front landscape that gave our home curb appeal. We had tried (unsuccessfully) to do it ourselves for years. We ended up with outdoor spaces that make us want to spend even more time outdoors.
Nathan did a fabulous job for us. He listened to our wish list and helped guide us through design decisions. He provided photos of suggested plants and trees and spent time educating us on each species he proposed. Some customers may not have any interest in the education part (just design and do it), but we wanted to have a designer who respected our point of view, and wasn't afraid to steer us in another direction when he knew we were wrong. I'm so happy I listened to him! We can't wait until Spring when everything starts to come out of the winter doldrums. Best of all, I've always wanted a birch tree and he delivered a beautiful one. One more thing, so many people who walk past our house always stop and tell us how lovely it is! We wholeheartedly endorse Nathan, his work and his team.
An honest hard-working, innovative designer, reminiscent of a younger version of P. Allen Smith. One day, sooner than not, Nathan Wright will be landscaping on television's Yard Crashers.

Nathan was very attentive- listening to my ideas and incorporating my good ideas, while gently steering me away from some of my "bad ideas". Nathan helped me create my "Pocket Patio" in sustainable model- using salvaged Purington street pavers, a re-purposed iron gate, and also integrating a green rainwater collection irrigation system. He gave me options in varying price ranges, which helped my choose when I wanted to stay in budget- or spend the extra bucks for the look I wanted. He was personally on-site frequently supervising AND planting. A hands-on kinda guy. That is what I wanted in a landscape designer. LOVED working with Nathan Wright Landscape!

January 6, 2017
Last modified:

January 7, 2017
Nathan is incredible to work with and I would highly recommend him if you are considering hiring someone for help with landscape design. He took our previously small, unappealing backyard and designed an amazing outdoor space. He was great at taking into account and incorporating my many wants and wishes! He then guided the process of installing pavers, building a pergola, planting a tree, and having a water system put in. He coordinated all of these professionals and was on site to work through the details, which was invaluable. I could not be more pleased with my experience working with Nathan and look forward to phase 2 (planting perennials) in the spring!
We had terrific experience with Nathan and team. The design phase was thoughtful and collaborative. The execution was excellent and timely, factoring in *spring* in Chicagoland. It's just season one, but we're really pleased with the way things have come in. A huge leap forward for our home.
Nathan Wright provided landscape design and handled all aspects of installation for my roof deck project. His design looks great, the installation was hard work (roof top deck, 4th stories high) and he and his team worked tirelessly throughout the whole project. In addition they were all a pleasure to work with and clearly have a ton of experience and live what they do.

Architecture Is Fun, Inc.
I know that Nathan understands how to be transformative through his landscape design. He is a careful listener and understands the importance of gathering the needs, wants and interests from the vested parties. At each phase, his options in design and plant material capture client intentions within their budgets. The tangible results demonstrate Nathan's thoughtful design process and the consensus he has built by planning landscapes together with his clients.
Nathan is wonderful --creative, responsive, well-organized, very caring and a pleasure to work with thought the whole process. I particularly appreciated how he took into account our long-term plans and immediate budget!
Nathan and his team did an awesome job designing a plan for our backyard. Our job had some challenges with the small size of the yard, heavy shade and shelter from large trees, and lack of sunlight. Nathan's stone-work design was beautiful and unique and most importantly leaves us with many options for completing the plantings down the road. Thanks Nathan for an excellent job!
Nathan was the perfect choice for us. Our guidelines were to use indigenous plants that were attractive to butterflies and bees. We were also adamant that any kind of weed killer, like Roundup, was not to be used. With all that said: we also wanted something that was beautiful to look at and fit well and complimented the neighbors landscaping. Nathan went above and beyond. The design felt original and tailored specifically to our front space. Nathan's design sense incorporated not only Illinois prairie plants that attract butterflies and bees, but he was also careful about color, placement of plants that remain in bloom throughout the seasons. He also paid attention to height and texture.
The Maywood Community Garden (Giving Garden ) Is the most beautiful edible garden that I have ever seen. The galvanized steel containers are not only attractive but are the perfect bed for our growing needs. The garden has a welcoming environment for the student gardeners and community members alike. Nathan Wright Landscape Design has created yet another fabulous project. It is a true pleasure to work with Mr.Wright.
We loved working with Nathan Wright. His vision for our back yard was beyond our expectations. 95% of his plantings continue to thrive and our space looks good throughout the seasons. You won't be disappointed.
Nathan Wright Landscaping helped us take our yard of 50+ year overgrown bushes into a wonderful place for our family to enjoy and explore. Nathan and his staff took time to hear what we had in mind for our backyard and helped us match up plants that would do well in the space and were not much work (our request). They also helped us use some of our existing plants in the design so not to waste them and save money. The end result has been a yard of blooming small bushes and perennials throughout the seasons with various leaf and flower colors and textures.
We absolutely love the landscape design that Nathan did for our home. He was able to seamlessly create a yard that satisfied our contemporary esthetic, while showcasing our 1888 home. Not an easy task... especially because we wanted year round interest and native plants. Nathan was easy to work with and has remained in touch with us.

Nathan Wright Landscape Design did a fantastic job on our front yard project. Nathan's designs are innovative and his project management skills are excellent. I would recommend Nathan for large and small landscape projects.
Nathan Wright Landscape Design is a firm that does excellent work. Nathan designed a very successful community garden that took full advantage of the location to create a well organized and well designed, extensive vegetable garden. The project was two-fold, to design a garden that would have a high yield of crops for the community and be structured as a learning experience for the high school students who planted and maintained the garden. The results from this project exceeded our expectations with an abundance to vegetables for distribution but also as a learning experience to students in the creation, maintenance management and harvesting of the garden.
My company has collaborated with Nathan in multiple projects that consisted of renovating front and back yards. He's a great designer that offers very detailed drawings to the homeowner and explains every step needed to complete the project. Nathan is very accessible through out the project which makes the project run smoothly. I highly recommend Nathan to anyone that is looking to get a landscaping design and a pleasant experience.

Nathan is one of the most innovative and enthusiastic people I know and it shows in his work. He has consistently demonstrated that he is able to get the job done!
Relationship
I assisted in the construction and implementation of the Giving Garden
Nathan helped transform community ideas into a beautiful project that will allow for youth and community members to continue to grow and thrive. Nathan worked tirelessly designing and building an aesthetically pleasing yet pragmatic youth entrepreneurial garden. Nathan always had an energetic attitude and excelled in expressing his ideas and visions to both youth and adults that enhanced team work and collaboration.
It's difficult to provide the quality of work Nathan has without little funding and a inexperienced workforce. Yet, he accomplish far beyond the Aim of the project, thus producing a jewel within the Maywood community
Nathan is the landscape designer for the Giving Garden, a sustainable agriculture garden and training program for high school students. He brings amazing innovation to his designs and the garden has not only impacted the lives of the students, but our entire community. Nathan brought an army of green business entrepreneurs to the project. His unique collaborative leadership style has allowed all partners to flourish. At the start, we had envisioned a simple raised bed garden and Nathan used the space to design a spectacular entrepreneurial garden with irrigation, gleaming steel containers, native grasses and hoop house for students and all the community to enjoy. Today, it is the cornerstone of our community transformation towards health.

February 6, 2016
Last modified:

February 6, 2016

Arrow-Wood Timber Frame Homes
Nathan Wright and I have collaborated on a number of projects that involved a complete landscape design and implementation, for which I provided rainwater storage and re-use systems. Nathan's working relationship with his clients, suppliers and project partners is excellent, and he always goes the extra mile to ensure that the project is completely to the client's satisfaction. Looking forward to continued collaboration.

Our organization hired Nathan to consultant on and provide actual maintenance work on our existing community garden. He gave us a thoughtful plan and his crew was willing to work with a small group of volunteers to get the project completed.
We have been working with Nathan on a multi-step landscape plan for our entire yard. Nathan has tremendous passion for what he does and it is contagious. While we appreciate horticulture neither of us has a green thumb or the skills or time to handle landscaping on our own. Nathan crafted a beautiful hardscape and landscape plan for our front and side yard that we immediately got excited about. While he cautioned us that it would take some time to fill in right from the planting it was beautiful. It provides changing colors and textures throughout the year, is very low maintenance and continually draws compliments from neighbors and passers-by. We look forward to continuing to work through the remainder of our yard with Nathan.
I cannot recommend Nathan enough - final product was great, and the journey to get there was collaborative, educational, and enjoyable. Our yard was transformed into a beautiful, relaxing place for us to spend time with our family and friends. Nathan helped us with an extensive landscape project involving multiple beds and plantings, hardscape areas (paths, stairs, stonework), and woodwork (a new cedar deck and fence). He really took the time to listen to our ideas, offer alternatives and multiple design iterations, talk us through the tradeoffs of various landscape choices, and worked hard to fit the project within our budget. We were very happy with the final plan, plant palette, and hardscape/wood elements. His team was professional and courteous - from the guys who did the removal of old plants/shrubs, to the carpenters, and the concrete/paver hardscape team. Many other landscape designers we interviewed only offered a plan - Nathan offers the entire package from plan/design, to installation, to maintenance. In the years following the original installation, we have been relying on Nathan and his team for spring and fall cleaning/trimming and keeping an eye on the health of our plantings. Having someone help us with the end-to-end process and not having to hire all the subs ourselves was important to us. We also appreciated all the materials Nathan provided us along the way (landscape plan, plant palette, plant care guide, detailed and itemized cost summary) - this allowed us to document the project and also remember what all the new plants were and how to best maintain them. We've recommended Nathan to many of our local friends and neighbors!
February 5, 2016
Last modified:

February 5, 2016

Nathan has been our landscape architect for the past two years. He did a fantastic job transforming our overgrown front yard landscaping into a vibrant and healthy functional greenspace, which is low maintenance and also provides security lighting. He has also worked in our back yard, using his knowledge of horticulture to group the flora into aesthetically pleasing and functional components. He is very professional, and always a pleasure to work with.
Nathan designed and executed a truly beautiful and unique renovation for our front yard. The design and work were quite detailed, and Nathan meticulously adjusted and readjusted his design to make it perfect. We were able to come in on budget and stayed within our desired timeline. We have received compliments from nearly everyone on our block and often by passers by. Nathan is easy to work with, flexible, respectful, and totally innovative. I highly recommend him!
Nathan came to our home for an estimate and design ideas for a back yard makeover and patio. Our yard was messy and needed clean up and we really wanted a patio. Nathan provided detailed designs of his ideas and concepts and made some great suggestions. He called and scheduled within a week as promised. He moved quickly with a hardworking crew and did a complete makeover. Two years later the patio drains nicely and looks fantastic. We highly recommend Nathan Wright Landscape. Thanks, Will & Eiko.
Provide Professional Advice and Inspiration
Tired of reading all the DIY tutorials? We are here to help. With over 1 million home professionals on Houzz, you'll easily find the trusted professional for your next project.
Collect Reviews from Homeowners Like You
Read through the reviews of other homeowners before ever hiring a professional to help with your project. If you have questions, simply respond to other homeowners' reviews or head to our discussion forum for a second opinion.
Contact Pro in Just a Second
We have up to date contact information for more than 1 million home professionals. If you're browsing Houzz and have a contractor in mind, then you'll quickly find that requesting a quote is easier than ever. And from one simple dashboard, you can even manage all the quotes you got.
Landscape Architects & Landscape Designers near Oak Park
Professional Categories in Oak Park
Related Services