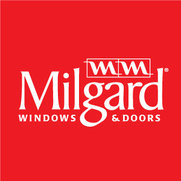 | | |
| --- | --- |
| | Milgard Windows & Doors |
7 Houzz Awards
3 Houzz Badges
Contact Info:
Milgard Windows & Doors
1010 54th Ave E
Tacoma, WA 98424
Category:
Window Sales & Installation
https://www.houzz.com/pro/milgard copied to clipboard
Milgard Windows & Doors manufactures high-quality vinyl, fiberglass, and aluminum windows and patio doors. We have multiple locations in the Western U.S. and Canada as well as 3000+ dealer partners to provide local support and service.
Services Provided
Custom Windows, Egress Windows, Window Installation, Window Repair, Window Replacement, Window Sales, Custom Patio Doors
Areas Served
California, Oregon, Colorado, New Mexico, Arizona, Alaska, Canada, Idaho, Texas, Washington
Awards
Builder Magazine's Best Quality Vinyl Window (8 times)Builder Magazine's Most Used Vinyl Window (5 times)IDEA award for SmartTouch® Lock design View more: https://www.milgard.com/awards
Featured Review
From my first telephone call to Milgard through the window instillation, the scheduling, the service, attention to detail and professionalism of all involved was top notch. Everything went smoothly.
Read Full Review
Write a Review
1,191 Reviews for Milgard Windows & Doors

They were very professional, arrive in the timetable that was provided, made the appropriate repairs and demonstrated how the new lock worked. Due to COVID concerns they wore the required masks.

We've enjoyed our Milgard windows for about 20 years. Recently, we had to have a few of them replaced, and Milgard stood behind their lifetime warranty. The wait was a little longer than we would have liked, but we can't complain since there was no charge to us. The guys that did the replacement were on time and prompt in replacing the windows. We are very satisfied.
The repair person was personable and prompt. Did a great job. surprisingly easy and quick repair. Window is as good as new now.
On time, well trained, polite and professional. He took the time to explain the reason for all of the concerns we had.
We were given a time of 2-4pm for our appt. The tech showed up at 2:25 and was done quickly and efficiently. And very kind and thorough.
The team was very prompt, professional, and did the install very quickly. I was impressed and highly recommend Milgard to anyone!!
Although the window, which had moisture in between the panes, was several decades old, Milgard stood by their product and replaced the window without any questioning!
Ryan addressed my issues from previous installers and took care of some smaller issues that he noticed!! Very polite and respectful to me and my home. Super nice guy to boot.
The maintenance guys did great Job and showed up an hour early. They were in and out in less then a half hour!
Thank you very much for fixing our sliding glass door. From Kathy & Dale Hutchins 1518 Schutzwohl Ln. Grants Pass, OR 97527
Your technician was very much professional and efficient with good manners. I am very impressed and satisfied by his service.
We finally had our replacement windows installed today. Jose Patti's was very helpful in arranging the installation for today. We are 74 yrs and had driven out to Solana Beach from Scottsdale to have them installed on 3/19. The morning of 3/19 we received the call saying the windows couldn't be found or had not been made. We were not happy but Jose made it happen today
After 15 years of using windows company repair for free . Exellent company. I will buy from the same company for my business .
Had four windows replaced because of broken seals. Workman Eason time, friendly, and very much on task. No problems at all. I was very happy.
On time and did a great job replacing our window in the bathroom. I would recommend them to anyone.
Felix was great. Called before coming, arrived earlier, and did the job quickly and perfectly. Although I bought the windows 18 years ago, Milgard lifetime warranty definitely works! Thank you, Alexander
Our installer Nick Bravo was here before the schedule time, but called first to make sure it was convenient for us. He was very polite and efficient. He got the job done. We were very impressed.
They were on time, very professional and friendly. The guys replaced the window glass which was under warranty. I would recommend Milgard Windows & Doors. Thank you.
March 26, 2021
Last modified:

5 days ago
Kind, professional , more than "on time-and quality service. Completed project promptly. Love Milgaurd. Awesome Thank you so much!! Lori Thomas

I was very happy with the communication and repair by the technician! Disappointed in the number of service persons they have in our area. The wait for repairs is longer than I wish.
Quick and professional. On time and took very little time to actually make the needed repairs. I appreciate their timeliness and how they kept the work area clean.
Excellent customer service. The service guys fixed the problem at no charge, slider works perfectly now. Also sent me a few new handles for the windows, also at no cost. Very happy about the look of the windows and customer service of Millard.
Your service technician showed up on time and was very professional outstanding job. Just had to wait over a month for service maybe that was due to Covid.
Great experience with the warranty of the product. We had their windows installed in 2007. After 14 years we had some fogging in the windows. All windows were under warranty. They replaced them with no additional charge by professional installer. We are very happy with the company, product and service.
We had new windows installed in January and one was damaged at some point in the process. Making an appointment with Milgard for the fix was easy. They are extremely busy, so we had to wait for over a month for the issue to be fixed. On the day of appointment, Scott was efficient and respectful. He called about 15 minutes before arrival, and got the issue fixed in no time. We are very satisfied with the window and service.
He arrived in the time period that was sent to me. Very courteous. He got right to work and finish very quickly. Great service. All service personnel we have dealt with have been great.
The technician was on time, friendly and repaired the door quickly. Thanks! Just wish it didn't take so long to get an appointment.
March 24, 2021
Last modified:

5 days ago

We installed our windows years ago and the company has been 10-Star professionals when we have required service. I would recommend Milgard Windows and Doors to anyone considering window replacement. In fact we have on a number of occasions. Milgard continues to be, after all they years, the perfect partner for our home.
Very happy with the service provided to install a cracked seal in a window. They also cleaned and lubed the tracks on the other windows to make them slide easier. It took 3 weeks to get a service call and date to come out but luckily it wasn't that urgent to get it fixed.
The 2 gentlemen that came to replace our windows with broken seals were both professional and polite. They quickly replaced the 2 windows and everything looks great. Thank you!
The techs were very informative and helpful. They explained what they were doing and a sewing my questions. Very professional!!!!
Milgard is outstanding. Professional through and through. Quality products and high quality people. Our installer was great!! GREAT!! Thank you!!
Easy peasy! Tech did an excellent job and was very careful! Prompt and efficient- cleaned up after himself as well.

Arrived on time and he finished replacing the window within 20 minutes. Looks great. Thank you. The only improvement would be if the time window for the work could be shortened from between 7 and 4.
March 23, 2021
Last modified:

March 23, 2021
Charlie and Chris were awesome as always always good to work with. Thanks for all the great work.
The technician was right on time. He was very nice and quickly switched out the glass. That's about says it all.
The guys that put the window in were right in time, very polite and kept their masks on, which made me feel perfectly safe. The window looks great. To get the original appointment was very long. We had to wait three months for a simple appointment. I think this is ridiculous but had to wait that long.
Professional employee. Was on time and completed work quickly. Explained what he was going to do. Cleaned up after himself.
We had a large bay window replaced under warranty. We bought this house back in 2006 and the warranty is still good. I wish I had gotten the names of the two young men who came to do the work, because they were extremely courteous and professional and they were literally done in about 10 minutes. I am completely satisfied with the service I received. Just a simply outstanding company!
You stand by your warranty and because of that i have recommended your brand to everyone i know that needs windows.
Very professional.. kept his work place neat and clean. Arrived on time. I would highly recommend him.
He was very good. Helpful, knowledgeable, courteous. On time. He called us 15 minutes before he arrived and knew what he was doing.
Perfect,on time,clean work and everything fit. Called 15 minutes before arrival. Change install bad panels(8)Within 30 minutes. Love Milgard windows
Terrific, very quick service! Employee was right on time! Thank you for such a comprehensive warranty. I appreciate you backing your products.
The tech was very courteous and nice. Explained everything that needed to be done to correct the window problems. What he couldn't fix; he explained what the problem might be and to contact the window installers.
The two technicians were professional, efficient and very fast. They were personable and did a great job. I would recommend them to my friends.
The technician was very thorough. He even took the time to educate me on why and how to prevent the issue from occurring in the future. I'm very please with the work and his and excellent attitude. Thanks team
Milgard makes quality windows and backs it up with their customer service! I had a problem with my new slider lock. Milgard took care of it with their fast service. My technician was very knowledgeable and friendly. Thank you Milgard!
Great service. On time. Great product. I've had my windows for over 15 years and when one fails they quickly replace it.
A representative came to my house checked the windows that needed replacement and told me when to expect a return visit to install them. He was pleasant and informative. I received emails and calls to keep me informed of installation date and time, which I appreciated. The installer was nice and efficient. Came in, installed the windows and finished up quickly.
Efficent, friendly, safe and personable. I like their work which was done quickly and they cleaned up after they got done. Jeff Davis
Excellent and courteous service, from reporting issue with window until the actual repai the whole process has been seamless and professional.
Super quick and efficient! And COVID-19 safe as well. The new windows are perfect. We can see outside!

The guys make quick work of it fixed it right away and even took care of another window that had an issue.
Wayne was very personable, professional and he came prepared. Most of all he protected our house while working inside. Thanks for the great job Wayne!!
My home was built in 2001 using Milgard vinyl clad windows. I'll rate the windows a 2 or 3 because the window panes seem to routinely loose their internal seal and require replacement. Every couple of years, I have Milgard replace 4-6 panes. In addition, the cranking mechanism on some of my casement windows is weak and frequently requires replacement. Beyond these issues, the window construction is attractive, works good and seems to be holding up well. I will rate Milgard's customer service a 5. I am the original homeowner and Milgard has performed all repair issues free of charge. The service techs that Milgard have sent, have all done a fine job of repairs.
The crew was polite and very capable. They completed the window replacement very quickly and with no interruption to the household. I can recommend the installation and repair crew.
The installer was on time and very knowledgeable about Milgard windows. He did the job quickly and cleaned up afterwards. He did an excellent job.

Great customer support! Milgard tech knew how to address every issue immediately. I would definitely recommend Milgard for windows.
Jeff and his new assistant Tony did a GREAT job replacing a large window in frozen alaskan conditions. They were swift, tidy and ever so professional. Thank-you Milgard for your superior products and technicians. Customer service is excellent! Give those guys a raise!
Guys were on time and professional and quick. Friendly and sweet. I had a few questions and they were able to answer all of them.
Installers arrived within time period they set. They were courteous and efficient. They explained how they were going to replace the glass in my windows, left no mess and were in& out in an hour. Just great service.
Although it was trivial to fix, I appreciated the expertise that the service provider had. The solution was simply to press much harder than I did, as I was reluctant to make things worse by forcing something that did not want to work as it did previously. The serviceman told me that sometimes the vinyl frame warps a tiny bit, just enough to make it harder to re-engage the latches.
Service installers to replace windows under original warranty were excellent and professional. Showed up on time. Explained the process and completed the job.
The guys arrived early. Both very friendly and professional. The window was replaced quickly. I was asked if I needed any additional service from them. I would highly recommend these two men for a service to be done. Extremely satisfied!!
The technicians were very friendly and helpful they did a great job and my back door opens and closes better than when it was new! Thank you
Your technician was excellent! Very professional, respectful, on time, solved the problem in a few minutes. I strongly recommend him as Milgard Windows and doors.
Appreciate the way we were informed of change of appts. Personable techs, clean and knowledgeable. Good work.will call again if needed.
The window crews were very professional — and fast! The frames remained and individual window units lifted out of the frames and replaced with new windows. Amazing! Thanks!
Milgard surprised me with their great service. They were on time and did more than I expected. I highly recommend them.
Marco sent me a text when he was on the way and arrived on time. He was personable, courteous, and efficient.
Great customer service, fixed my issue promptly and the technician did a great job! If I ever need new windows or replacement, my 1st choice would be Milgard. Thank you.
The Milgard employees arrived early. They quickly replaced three double pane windows. They completed their work in less than 30 minutes.
I am very satisfied with the excellent service, your technician was polite and on time. Thank you for the great work!!!!
Thank you. Issue resolved. Take longer than I hoped. Good team. Bought them from The Home Depot. They gave me good suggestions.
John was Fast and efficient and very friendly !! My door started to click and John found the issue and fixed it quickly. Thank you

The replacement window was installed quickly and with no problems. The new window is perfect. The lifetime guarantee is great !
The techs are very professional, customer service above and beyond. They give a heads up call to let you know there coming, when they are completed with there task they ask how everything else is working with there Milgard products.
Fantastic job, I will highly recommend Milgard to everyone. The professionalism of the installers was top notch and way above the norm.
Service and communication were great. The office called to confirm the appointment and the installers were on time and efficient.
Friendly, professional and took care of the job quickly...and this needs more words to submit so I will type a few more
We had scratches on the inside pane of a two pane window. We contacted our installers who promptly called Millgard for a replacement window at no charge. We were contacted and arranged an appointment to have the replacement installed. The tecnician arrived, checked the issue and installed the replacement window in literally minutes. A very good experience highly recommend this company.
They were fast efficient and clean. great job guys. And thanks for keeping in the loop with calls. Larry
We had a Milgard employee come out to fix a sliding door lock. He was very friendly, courteous, and professional and was able to replace our broken lock without fee due to the warranty on our Milgard sliding door. We were very pleased with his service and with the companies warranty on their products. We are very happy with our Milgard doors and windows. And will use them in the future for any needs.
The technicians were knowledgeable, efficient, courteous and on-time. The 2-person crew provided excellent service. I highly recommend Milgard for new installations and service for existing projects.
Austin provided exactly the service we needed to get our sliders working properly and explained the warranty. Thank you Austin
They called a half hour before showing up they showed up on time they fix the problem and I couldn't be happier.
Good windows. Good warranty support. Will buy again. Good windows. Good warranty support. Will buy again. Good windows. Good warranty support. Will buy again.
I would usually give Milgard a 4 or 5 but they took 5 months to honor the warranty this time. They scheduled to come out 2 months after I first called and then they had a problem with the window and had to remake it. 6 weeks later they came out and replaced it. The installers did satisfactory work but were not as detail oriented as my previous experiences with Milgard
I installed Milgard window in my house last Fall. It took a while to get them 8-12 weeks instead of 2-3 weeks like normal due to 'Covid"...like everything else these days. I put 18 windows in and a Sliding glass door. The Slider is great and had no problems. Out of the 18 windows 8 had issues. Most issues were debris or scratches between the panes of glass. Disappointing after all the effort to install them and then have to call for repair/replacement right after the install. But, they do have a lifetime warranty so I scheduled a fix for them on Dec 31, 2020. Today is March 4, 2021 and they finally finished replacing the bad glass. The scheduler screwed up more than once (a separate number that you call to get someone out when you file a claim). Lack of knowledge prevented the scheduler from having all of the fixes in 1 trip so 4 appointments were booked and 2 cancelled by Milgard over a period 2+ months. Today they finished all the glass repairs in less than 2 hours. All repairs could have been done in 1 trip had their been better organization on their end. SO, to sum up... the two guys that came out today to fix the issue were great! Steve and Brenden were very efficient and helpful and fast...they get 5 stars! Also, I am very happy with the windows. Trinsic vinyl windows and the Tuscany slider with blinds inside the panes. What I am disappointed in: 1. The time it took to get the windows...which slowed down my construction time line. 2. The quality control at the factory to send out new windows that should have never been shipped. 3. The call center scheduling of my fix that took from mid Dec to March to get this resolved. There is a disconnect between who you schedule with and who you can talk to on the ground. I could have saved them a trip and time had they let me talk to the people coming to fix these windows. I hope I never need to call Milgard again, but the windows do have a lifetime warranty. I also hope their new owners of Milgard (MI) can refine some corporate practices, get processes in place and support the field crews better. I mean if you think about it...the amount of money that it cost to replace and repair my new windows could have easily been avoided by having some QC at the factory. Seems like a lot of waste which only drives the cost of the product up. Do it right the first time.

Comment from Milgard Windows & Doors:
Thank you for taking the time to let us know what happened. I'm very sorry to hear about the challenges. I'd like to get more information from you so I can send specific feedback to our team. Can you email me at social@milgard.com with your Sales Order Number so I can look into this further? Thank you.
I had to work and wasn't able to observe the repair work myself but as far as I can tell a perfect job was done.
Our technician was very helpful and friendly, and he made sure the job was done right. He ordered the parts needed to complete the job and came back himself for the completion.
Sergey our service tech was very efficient and proficient at his job. Also he was very easy to talk to. I highly recommend Sergey to anyone for millguard window service. It was a pleasure doing business with Millguards service tech Sergey.
Everything went well. Fantastic job on the windows. Service was great at my home as well over the phone with representatives.
Alex, came when it was pretty hectic around here and he just came in and fixed my windows and was on his way!! Very nice young man, polite and informative. He reiterated everything he had accomplished. I thank you so much!! I would highly recommend you to anyone asking about your service!!
We are the original owners of our house and it is a blessing to have Milgard honor their promise to continue to service their windows free of charge to original owners. The professional that came to our home was very kind, efficient and respectful.
Very helpful representative who arrived on time and even attended to a screen door problem that was not his product.
It took some extra time to complete this project as the glass came in too late to get on the truck the first time and was missing from the warehouse the second time. But today was the day. The tech was knowledgeable, polite, and quick. No problems!
Great customer service! They sell a great product. They also have a lifetime warranty on their products. Amazing!
Although there were minor problems with communication from Millard, they were not major enough to over shadow the service results. The information that Midgard asks for when you first initiate the service request , allows for minimal time and successful results. Once the technician arrives at our home, he had the windows replaced within 20 minutes. Mlgard stands behind their products and their service techs are proficient, factors that are extremely important when making choices for home improvement.
The warranty window replacement was quick, and the installers were friendly and competent. The only reason I didn't give 5 stars is that they drove off the edge of the driveway and put a big rut in a planting bed.
On time, friendly, efficient, careful. What more could you want? Milgard has done a repair one previous time and the service was just as great. I highly recommend.
The guys were so professional, fast, and polite. A great experience all in all. My sliding glass door is now sliding smoothly and easily.
Bought a pretty large patio sliding door (190x96) with suncoat and tampered glass. A premium product and not a cheap project at all (Including installation over $4500)). Unfortunately the door came with a defect preventing it from lock - The glass on one of the panels was not centered, causing the panel to be 'concaved'. It was a miss on their quality inspection so not great there. Would have giving Milgard 2 starts there. On the positive side they sent a professional repair team that was able to fix it 3-4 weeks after installation (so better experience at the end). That what earned their 3rd..

Comment from Milgard Windows & Doors:
I'm so sorry to hear about the trouble with your door. We appreciate you taking the time to let us know what happened so we can make improvements to our processes. Glad to hear the technician was able to get everything repaired. If you need anything else, please contact us at social@milgard.com. Thank you.
Mike did a great job! He called ahead of time and arrived as scheduled. He was very pleasant and professional.
Eric was prompt for the appointment and completed the work quickly. The only problem was that when he removed the plastic film covering the glass we discovered a scratch in it. So now it will have to be replaced again.
Jedd Smalley exchanged our window. He arrived as scheduled, worked very efficiently was friendly and did great work. Milgard is fortunate to have him as a company representative. He made a positive contribution to the company's reputation.
We installed Milgard vinyl windows in 2007. The windows are excellent! however the springs wore put , so Milgard replaced them, no questions asked. The workmen were exceptional. Knowledgeable, fast, courtious, and very efficient!
If you don't purchase Milguard windows...you are making a huge mistake! I don't know what's better: their quality or their lifelong commitment to the best customer service in the business.
I was completely satisfied with the professionalism of your employee Jason . He was very knowledgeable and courteous while doing the window replacement . Thank you for quick response to my window needs . Kudos to you for having Jason on your staff.
Installation was very well done, with a great attitude and attention to detail. Installation was able to be performed safely and all concerns with the installation were addressed.
I still can't get over that 17 years after installation, Milgard honors their guarantee about any failures of the double-pane windows with regard to condensation between the panes. The service was easy to set up once you figure out how to take pics of the serial numbers on the windows, though you have to wait a while for the actual appointment. But our service person was in and out of here in no time, and he had 4 windows to repair. Awesome.
Thanks so much for the excellent service. We love our new windows! We really appreciate the help Millard provided to get the new windows installed. Thanks again for everything.
A great company and their installer, Paulino, was fast, efficient, courteous, friendly and ... one heck of a hard worker. Well done!

The only problem is it takes SO long to get an appointment. Once the workers got here, the work and workers were outstanding.
Came to house, identified window, took damaged window out, was VERY pleasant, put the new window in and said have a great rest of the day, and was gone. Fantastic service.
Our window was replaced quickly and professionally. Excellent customer service! I am extremely convinced that Milgard was the right choice for our home windows!
Excellent service call today. The technicians were timely, friendly and experienced. They repaired our sliding door and screen and it's like a brand new door in our home. Very pleased!
Provided knowledgeable advice and service. Identified problem and explained options to fix both short term and long term. Courteous and speedy.
The five stars and "excellent" rating is solely for the technicians who came to service us. They were friendly and very informative. Great couple of dudes. Made this experience worth it.
On time very polite and thorough. I appreciate the time and his explanation of the function of the wrap holes in the track. A water test was made to check them out after caulking
The service tech showed up on time, was nice, and did an excellent job. I've been using Milgard products for many years and was never disappointed with there service.

You can tell the field service guys have either been doing this for a long while, or were trained very well. They got to work right away, and resolved the problem in a matter of a few minutes!! Our two large sliders are now working as new!
My experience with Milgard Service Technician and Customer Service were rewarding overall! Both representatives were patience and helpful.
The crew was very good at there job and courteous and gave an explanation for there repairs and were quick.
The appointment takes a long time to get, but when the come they do great work. They are on time, clean and very nice.
We were looking to have a select few of our 10 yr old Milgard windows replaced under warranty after we started seeing some internal "streaking" in the panels. The whole process was very easy by providing them with the serial number on the affected windows. Once the new glass panes were built, the installation was amazingly quick, tech was very knowledgeable and we felt comfortable having him in our home. We were extremely impressed with how Milgard stood behind their warranty replacement. We love our windows and there is absolutely no visible difference between the old and new, which I was concerned about it being obvious that there was a difference n the two panes for the windows. We have highly recommended Milgard to our friends who received an astronomical quote from Andersen.
John did a great job and in a very timely manner. My sliding door works like new. Should you have the need for a door repair here's your guy. Thanks John
Awesome. The tech ordered a new section which took about two weeks to get. Once it arrived he Completely replaced the center section of our 96 inch window in 20 minutes.
The service person arrived at 10am instead of between 1 and 3 as I had been told. It was fortunate I was home. He was professional, polite and courteous. He replaced the glass in a small window that a had a film on the inside. I guess it leaked or something. A text message alerting me to the time change would have been helpful.
Efficient job. Showed up on time and completed work quickly. Answered all my questions and cleaned up before the left.
Guillermo came today to replace a couple parts that were damaged/missing with my window installer. He was fast, friendly, and efficient! The installers also marred up one of my windows and he buffed it out with a cleaner he carries and gave me suggestions on how to keep my window tracks moving smoothly. Highly recommend him, he was wonderful!
Milgard offers great products at competitive prices and stands behind them, great experience. Will definitely use Milgard for my next window purchase.

Mahalo to Tiger and his Milgard crew for professionally replacing several 9-lite patio door glass panels that were badly discolored from the sun. They worked efficiently to complete the job in a timely manner. They also took the time to clean up after themselves. Appreciate that they all wore masks. Totally satisfied with their work and would highly recommend them to other Milgard window and door owners. Alan Shinn Nuuanu Home Owner
I had windows installed in 2007. A couple seals broke this year 2020. I called they still had all of my information and sent a very nice repair man who replaced them in about 15 min. I highly reccomend Milgard Windows.
He did a great job and was very quick. Very professional Thank you The only issue that I had is it took along time from the time I requested it to be fixed until the time it was actually fixed.
Robert was great, on time, mask on, booties on shoes, fast and efficient. Milguard is a great company and stands behind their product.
The service person did a great job. Very helpful and informative also. I have all Milgard windows now and they were installed just before the ice storm. Good timing.
Vladimir arrived right on time this morning, introduced himself and got right to work on our shower room window which had become inoperable due to rust. Vladimir then got to work. He replaced a mounting bracket, and re-set a number of screws. I think he was finished in about a half hour. Before leaving, he explained to me what he had done, as well as how to guard against future rusting. Vladimir was courteous, professional and funny. I was glad to have met him. Gratefully yours, Stan Bland
Had 2 windows replaced. Two guys arrived about 15 minutes before appointment time. They were in and it of here about 5 minutes after the appointment time. Two new windows - replaced under warranty. What more could anyone ask for.
Ruben was great! Fast, efficient & friendly. Thank you. Made us glad we picked Milgard windows. You stand by your product. It's refreshing!
Did a great job and the window are of a high quality and really make the house warmer and less noisy.
The technician you sent was very nice, friendly, and helpful. He maintained social distancing and was very respectful of my desire to stay covid-free.
The customer service agent took time to review my claim and set up a repair quickly. The repair team showed up on time, behaved very professional, and had my pane replaced in about 20 minutes. I was very happy with the whole process. And out of my 9 windows and multiple panes, I only had an issue with this one. I'll use Milgard again.
They arrived on time, worked quickly, and cleaned up any trash. They were very professional and answered all my questions. My new windows look great!

Our Milgard serviceman was timely, efficient and courteous. He immediately discovered my problem and began to repair it. I think he was finished up within an hour. We were greatly impressed with his knowledge of our product and his efficiency in fixing it.
Took care of some warranty work very professionally. Windows had something growing in between the glass. 12 years after purchase milgard fixed it
Very courteous technician.. knew what he was here for. I purchase Windows in 2009 & contacted in 2021. Contacted Milgard because one window pane lost argon gas. They came & changed out window.. originally purchased 2009. Found paperwork, called & they replaced free of charge. I will buy Milgard again!!!
This tech did a great job adjusting our three doors! VERY knowledgeable! Unfortunately, the appointment was like two months out, but thankfully there was no emergency with the window/doors getting adjusted. Thanks!

The two gentlemen that showed up to service our window called in advance to let me know they could come earlier than the appointed time if I was available. I was available and they were very polite, professional, and in and out within a very short period of time. They explained what they were doing and I was grateful for their friendliness and professionalism. These two represented your company very well.
The two service guys were awesome! They were personable, professional and careful with my interior and exterior surroundings. They did a great job!
Crew was on time, professional and polite. Milgard's Lifetime Guarantee is genuine. We had our house built in 2001, several panes failed recently (moisture or something between panes) and they were replaced. No questions, no hassle, no cost. We will always use Milgard, absolutely the best.
Very friendly and super fast at replacing windows. It was cold and snowy. We really thought job would be rescheduled but happy they didn't.
Very nice. Did a quick and complete job. Was on time. Everything fit the first time. Will recommend to friends and family. Thanks Milgard.
Great job installing a large window in my living room! Very Professional and prompt! Cleaned after themselves and very courteous!

My home is 21 years old. I intentionally bought Milgard 21 years ago because of the legendary high performance products and service. Over the years the company has had growing pains, but they have always come through with quality service and products. Then and now, I highly recommend Milgard.
Excellent service! Kevin Keller was very professional and polite. He was finished with the job in no time. Thank you for being on time and completing the window replacement rapidly.

Replacement of existing glass ::: I've had Milgard windows for 25+ years. Today Guillermo Estrada replaced the SECOND in that time. Guillermo did a very good and fast replacement of the window which lost its seal. After telling them which size window it was, Milgard had ALL the necessary measurements and all I had to do was verify. NO one had to come out and measure. Thank you Milgard and Guillermo.
Milgard came to fix a window that was incorrectly installed by a 3rd party installer. They quickly identified the issue and were finished in 30 minutes. The service technician followed Covid protocols and brought coverings for their shoes. I would recommend!
The work done was quick and professional. The only problems was the long wait time (almost 3 weeks) it took to have someone come out to fix the sliding door.
Helpful and courteous staff for service request. Expedited my request and gave convenient reminder email narrowing down the time window.
I am extremely pleased with the service technician, Guillermo, sent out by Milgard windows. He was friendly, knowledgeable, and efficient. Guillermo's work was excellent, while at the same time, he was concerned about taking care of my house by taking his shoes off and leaving his work area very clean. If Milgard has other technicians like this gentleman, I highly recommend this company. Plus, the lifetime guarantee on our windows is awesome!
On time, prompt, courteous and competent, Millard is very fortunate to have a team like this working for them. Thank You
Great response, excellent customer service. On time and courteous. Fast turnaround. Would always use Milgard for any window projects. Great warranty
The guys were great and got the window in without much trouble. They were professional and efficient I would give them five stars
Milgard has tremendous customer relations and the guys that served us today continued that excellent service, Thank you very much continue the great work.
The technician was courteous and efficient. It would have received five stars if I didn't have to wait two months for an appointment.
Living in Hawaii where demand is high for Milgard and the time from start of ordering and measuring and then actually installing is months...so it is nice that the installers are so pleasant and make an effort to do the job well being mindful that they are in your home and also cleaning up nicely when they are finished. Zac and Tama were easy to work with, extremely polite and very professional. They made sure to call the day of the appointment to verify the time and even came early which was a bonus for us. we liked them and felt comfortable with them. They work hard but are always smiling and helpful.
This was a service call to rectify a clouded window. Juan called before he arrived, came during the promised time, completed the work carefully.
Norm is an excellent Technician. He communicates well, is on time and does great replacements. We are always happy when he is assigned our jobs. Thanks Norm!
Twice now I have needed Milgard to repair 1) patio door and 2) window. Both times there was no hassle . Just give them you proof of purchase and they took care of it. Covid-19 made the wait a little longer than I would have liked but in the end everything was repaired at no charge to me. I was very satified.
Called ahead, came when scheduled, fixed the problem, no cost, under warranty. Friendly service. I would highly recommend.
The men did a good job replacing eighteen window panels as part of a warranty project. They were timely, thorough and quick.

Thank you Milgard for your fantastic window customer service and products It is such a relief to see your product supported We are building another lake house and will be using your product there also !
The technicians who fixed the windows were knowledgeable and professional. I would have liked the quality of the lock to be better.
The staff was super helpful and nice. They were here to fix my windows when they told me and did a great job!!! Love Milgard Windows.

I had a problem with my patio door not sliding smoothly. Excellent technicians came out and replaced the wheels and ensured that the door was working as intended. Was very pleased with their scheduling and communication about when arriving, etc.
Unbelievably efficient installation of a 35 year window.. very professional. Personnel obviously knew what they were doing and completed the job in less than an hour....,.this was not a small window!
Very satisfied with my French doors. Took some time to get it fix due to Covid-19. Overall schedule on time and workers are very professionals. Highly recommended
Milgard backs up there warranty wouldn't buy any other window Installer had replacement in less than an hour Great job!! Would recommend Milgard and Shamrock in S OC
Quick response to install issue that was corrected. The repair technician was knowledgeable, courteous, and completed the repair quickly also.
A simple call to get an appointment. They were in and out quickly and did a fantastic job. Warranty replacement at no charge. Glad we picked Milgard.
Installer was on time , called when he was in route He worked in a very professional way and cleaned up completely when done
The appointment was kept in the time slot indicated Both fellows worked on the project with great teamwork I had a second window that needed to be addressed and was noted on first visit, but was not on the workorder for this day. David was able to repair the problem this same day. I am pleased we purchase Milgard lifetime windows in 1995
Fast, efficient, on=time. In and out in under 30 minutes. Very friendly and professional. Followed all COVID protection protocols.
The workman was Juan. Quick, efficient. Thank you. It was my dining room window. Very knowledgably installer.
We had a door and a window that needed replacement due to the seal being comprised. Although it took weeks for the replacement units to show up in Hawaii, the installer contacted us and scheduled the installation. The installation went well and we are happy with the results. The Milgard warranty of the units saved us hundreds of dollars in repair costs.
Juan was on time and fixed the issues with the door. I appreciated his timeliness and expertise. I only buy milgard for my projects
Fast. Efficient and very polite. Did a very good job. Finished the window glass replacement in no time at all.
Arrived, quickly removed the window, replaced the leaker and reinstalled. Quick, polite, removed shoes and wore his mask. He could have introduced himself.
Fast easy and professional.. 2 windows were quickly removed and replaced. All while Wearing a mask which was greatly appreciated! thank you

We had 2 4 panel sliders installed and the left panel on one wouldn't open and close properly! Super knowledgeable, nice guys! Quick and prompt on time.
Awesome service! Clean fast organized very professional!! I will buy your products over and over again. First class on everything!!

Fantastic service visit. On time, professional and thorough. Couldn't be happier with the visit. Would definitely use again. Very pleased.
Excellent service and on time. They repaired windows. Window screen was replace due to defects. I will always will depend on Millard for any future work.
Outstanding warranty, two windows failed after 20+ years in the house. Called warranty and they had no problem replacing the window at no charge. The two individuals that came out to install the new windows did an outstanding job. Greatly appreciated
Martine arrived right on schedule, professionally and very courteously completed the replacement of our failed sliding window. Great job!
Very happy with communication and time frame in which my repair was made. Technician was very courteous and professional
I didn't even know that the windows on my home came with a lifetime warranty. I scheduled an appointment and the specialists showed up and replaced the window in approximately 15 minutes. The specialists were very friendly and professional. I was surprised by how quick and easy it was to complete the repair.
The service professional did a Great job. Fast and very professional! Highly recommend Midgard windows and services if you are considering window replacements.
Cesar was very professional and made the necessary corrections to the trim of our door. He went out of his way to make adjustments to the door so it would properly lock.
The guys were friendly, professional and quick. They replaced a window for us as one had lost its seal, and the windows come with a life-time warranty.
The installer was great: friendly and efficient. He installed the replacement pane quickly, and was tolerant of two very unruly dogs. Getting the installer here was another story. Milgard service is very backed up because of staff reductions due to COVID, and it took 4 1/2 months from the time of reporting the problem to the repair.
Had some discoloration and they stood behind their product. Tech also fixed some rollers that were worn even though that ask wasn't part of the service call.

It is always a pleasure to work with Milgard. From the office personnel to the technicians that come on site, they are always courteous, pleasant, on-time, competent and professional.
Great customer service. Tech came out as scheduled and handled minor issue quickly. No problems at all.
Tech was very good and very fast. Was on time and professional. Would recommend Milgard windows to anyone purchasing new or replacement windows
Showed up on time and was very courteous. Completed the window replacement in an hour. I was very satisfied by their service
It took some time to have my windows repaired but people at office were courteous and the service person/technician was courteous and quick.
Pete showed up on schedule and quickly got the job done professionally. Quality of the work is excellent. Nice work.
Very helpful . Was able to fix an issue the the installers were not after many tries. Appreciate all the help
All good. I got the time wrong, but he was happy to enter through the garage and fix the sliding door lock in a timely manner. Thanks.
Felix solved my issues fast and in a safe manner. He made me feel like I mattered. Planning my next project, because of the time and care taken i will defiantly use Milgard products again,
The service representative came quickly...even came one day earlier than originally scheduled...and was able to solve the problem! Saved us from mire damage from water leaking into the house. Thank you Milgard!
Technician was prompt and very nice. Took extra time to show me how to take the screen in and out.
Very helpful. Arrived on time and worked to help resolve another minor issue left over from the previous service call

Overall good experience. Installers were prompt and professional. The only complaint is, we were promised a rebate at time of purchase. After several attempts to inquire status, no response from anyone to date.
29 year old home with window spring issues. I have tried over the past few years to have them repaired by Milgard to no avail. Today I was successful with a very helpful repairman from Milgard who educated me on window maintenance, which no Milgard rep has ever informed me of before and he replaced 3 springs, solving a long-standing issue. Thank you, Alex, for renewing my faith in the Milgard lifetime warranty promise!
The technicians were prompt, gave a phone call 20 prior to arrival, did the job quickly and professionally. Could not ask for better service.
hey, these two guys know what to do. got here, went to work even before the truck stopped running. they were in &out of here in 45 minutes. they replaced two windows and still had time to answer my questions. I felt bad after they left because I didn't warn them about a detour they would have to go around on their way to the next stop. great guys , thank you
I received a broken window and had to have Millard come to replace the glass. The process was easy and they communicated every step of the way. When the workers showed up they were friendly and completed the job quickly and well.
They arrived on time, were friendly, wore masks, wore footies in the house, replaced the huge window quickly and perfectly. What more could a person want!!
Bobby was great. He texted us before he came. He worked quickly and efficiently. He answered all my questions. We would highly recommend!
Service was professional, personable and efficient. All windows have been taken care of with great care. Highly recommend Milgard service team.
The guys who replaced our window did an outstanding and professional job! The service call was also supposed to replace some defective part to our front windows — which I had mentioned to the office 2 months prior — unfortunately it was not done. No fault to the guys replacing our window but thumbs down to consistent follow up by management!
The guy that came out was extremely professional, efficient and responsibly with all their Covid regulations. We appreciate having him come out and fix it!
Our installer did a great job! He was on time, fast and even cleaned the windows. So Thank you for everything!
The technichian that installed the defective window was very professional. He did a good job. Thank you for your work.
The technician that came out was amazing. Thank you! I will definitely be using Milgard on the rest of my house.
The technician was great, very friendly and efficient! I have been trying to get this problem resolved since last summer. I filed a couple service orders but never got a call back, finally I called and spoke to someone in person & sent a picture of the window but that was in Oct! No call back until Tuesday January 19th when my husband not me, got an automated call to confirm our appt??????? We didn't even know about the appt.! I called and spoke to someone yesterday who looked it up and confirmed the appt. yikes! No matter what, we are glad to finally have this egress window fixed! Joretta Schmaltz
The service technician was very helpful and explained what he was doing. He also made some recommendations for maintaining the doors. Thank you.
Three windows were replaced due to problems ( fogging and lack of clarity in the glass ) The service person, Bobby was nice, efficient, got it done quickly and checked with me before he left- thank you
My house was constructed in 2014 with Milgard vinyl windows. In October 2020, I submitted a request for warranty service for a fixed window that had developed discoloration and what appeared to be smudges or fingerprints on the inside of the double-pane glass. I had discovered it because I couldn't clean it. A few days later, I received a reply scheduling me for a service appointment in January 2021. When the service appointment date arrived, I was expecting folks to tell me how my situation somehow didn't qualify for service or replacement under the warranty, or, at best, to take some measurements and schedule me for another appointment in another 3 months. To my tremendous surprise and delight, two workmen arrived with a replacement window of the correct size, and they installed it within minutes. I couldn't ask for much better than that!
Best customer service in glass! They send competent, knowledgeable and trained professionals to install, repair and replace windows. Thank you Milgard for taking good care of us.
Job went smoothly. Jesse called to let me know he was on his way. What a difference it makes to look through a clear window. Thank you
The installers did an excellent job in record time. They behave in a very professional manner. Thanks, Milgard!
Milgard definitely stands behind their product! This is probably the third time they have come out to replace a window that has "fogged" in between panels.
Techs were courteous & professional. enough said & the rest of this is to get up to my 20 word count. No future solicitation by email please.
Guiermo was prompt and professional. He was able to diagnose the issue and resolve it with ease. Great experience with Milgard and will continue to purchase their products.
Art did a great job replacing our windows under our builder's warranty. He was punctual and informative and COVID compliant.
The service was great, timely and quick. My only complaint would be that when I called in November it took 2 months to get. Warranty covered appt. But the service person and service once the appt came was great.
Got a phone call at 8:15 ( for an 8:30 appointment). Job was to replace a new screen door that didn't fit. Job took about 15 minutes.
They were very professional in handling my warranty issue. 10 glasses of my windows were replaced professionally without any issues. Highly recommended company.
I have mixed feelings. My rep and local supplier is great and responsive. My problem is the windows from the factory. They aren't consistent. The mull on one is correct but the window next to it, has a different pattern on it? Rain glass will not be vertical, the pattern will be moving horizontal? Some will be vertical. The casements do not work well. There is always wrong sized screens. The problem is at the factory. There is no quality control, nobody seems to care or be consistent. And, it costs the person on the receiving end, months of frustration to correct the problem!! Im a builder, Ive used Milgard windows in many of my homes. The three stars are for the local reps. No stars for your factory.
Jose was a great help and his customer service was excellent..Thanks Jose! I definitely will use Millard products again. Thanks
Service man was on time and examined the 4 four windows. Replacement pains will be ordered amnd installe - hopefully soon
I really appreciate the replacement of the windows in my house under the lifetime warranty policy. The technicians that came to my house were polite, personable and professional. I am so glad that 20 years ago when we built our house that we installed Milgard windows. Thank you!

I was concerned about having the repair made during the spike in Covid rates. It was nothing to worry about. Everyone wore masks, stayed 10+ feet apart, windows open etc. It was entirely "contactless". The Milgard rep was cordial and professional. Thank you!

Fixed and adjusted our screen door in 10min! Service was prompt and professional. We have all new windows and doors and only the screen sliding door needed any adjustments. Thanks so much.

Professional and timely. Milgard is worth buying with lifetime warranty on their product. Have always bought their product.
Great workers. They were courteous and fast. Obviously they were well trained for their job because they had the new windows in in short order. Always nice doing business with Milgard.
Great company to work with. Milgard in Bozeman is excellent and people are great to interact with and provide answers to questions and important information.
Rick, He called 20 min a head of appointment was on time he climbed three flights of stairs and did a excellent job.
Scott was on schedule, very polite, efficient with his time and appears to have done quality work. Hopefully, this resolves the problem.
We are very happy with our Millard windows! We have had them for 15 years and over that time have had to replace several windows that get a lot of direct sun. The process to ge this done is as simple as you can get! I contact Millard, give the information on the windows that need replacing and they very nicely set up an appointment hen they can get there. On top of that, they arrive on time/date and get the job done with in 20 minutes. The people who come to our home are very careful about wearing masks and are knowledgeable which allows them to get the job done very quickly. I refer Millard to anyone who wants to replace their windows!
Bobby and his partner were very friendly, professional, knowledgeable, and well prepared to repair my window. On top of that, they arrived well within the time-frame I was given (which was a real pleasant surprise).
Rick Morales did an awesome job and checked all of our windows and showed us how to keep them opening easy by spraying silicone.

I had sliding glass door screens delivered that were the wrong size. They were replaced with the correct size.
I forgot about my appointment with Milgard. Tech came to my home twice (we were out riding bikes sans phones) in order to make contact and do the work. He completed the job skillfully and in short order. Thank You Milgard, your people are your biggest asset. Anthony Nelson
An Excellent Product. Great service and A dependable company I have been using Milgard for years and will continue too

The service person showed up well within the timeframe we were given, wore a mask, and made the repair. We had to schedule about two months ahead, but that is due to the pandemic, I am sure.
Outstanding experience with Clint who addressed multiple issues. Extremely good communication from Clint when he was speaking, and probably more importantly, when he was listening. Clear answers to questions. Worked efficiently and it was obvious he knows the products. In the event future problems occur, would definitely want Clint again. Very happy to see he was wearing a mask.
I am so pleased that Milgard Windows have a lifetime guarantee. I had expected the technician would come out to assess the problem but he replaced the windows on the spot. The entire job was done very quickly and efficiently. Thank you Milgard Windows!
My entire house was upgraded to Milgard windows years ago. I had a film develop on one of them. I called customer service and they came to review the product and replaced it. Prompt and courteous service!! Highly recommend
The techs were great and very efficient. However it does look like the replacement pane is UV coated. All of our windows are UV. This will have to be replaced again. Jerry Nielsen
Bobby was very courteous and professional, wore a mask and social distanced. Arrived on time and completed the job quickly. He also provided excellent advice on our other windows.
Showed up early and finished within 10 minutes with excellent service. Friendly and knew what he was doing. Everything fixed!
Ramon was professional, efficient and followed all the COVID-19 regulations. He called to let us know that he was 15 away and arrived on time.
Steve was great. Very professional and skilled. We're very happy with the service and would recommend Millard to anyone needing quality products and service.
We build our home in 1993! And are so happy we had Milgard install our windows! They have the best warranty out there!
Ours was a warranty claim, that windows had failed after 7+ years. Easy phone call, a few weeks to manufacture replacements, an accurate schedule, followed by a good service guy at the time promised. Tidy installation. What more could a homeowner ask? Well done, Milgard!

Great service. The tech was very nice, respectful and prompt. The repair is perfect, cant even tell it happened. It did take a little longer to book the appointment than I would have anticipated but I'm going to chalk that up to covid.
I have Milgard replacement windows put in all of our home. Twice I have had several windows fail in that moisture begin coming in between the two panes. Milgard has a lifetime warranty and both times they have come out and replaced them for free and these windows were initially installed 12 years ago. The installer was in and out of my home in 15 minutes yesterday and extremely courteous. They stand behind their product.
Outstanding service! outstanding company! So happy we chose Millgard. Service tech is the face of the company he did a great job.
Polite and friendly service from your staff members that came out and my slider works like new and it's 25 years old!
Wow, that was an incredible, positive experience. The tech was pleasant, respectful and quick with the job. He also gave us advice for fixing an Anderson door. Great job.
I replaced all the windows in my home with Milgard Trinsic. Because of COVID and the fires in No. California the lead time was a bit longer than usual but I couldn't be happier with the results. The sound package on select windows makes all the difference with noise. But the most surprising thing of all was how much brighter it seems in the house and how much bigger the windows feel. I worried that the larger frame of the replacement windows would reduce the light but it's the exact opposite. Dixieline was great to work with on this project as was their installation team.
Prompt, Courteous, knowledgeable. Explained things well. Cared about me as a customer. Answered all questions honestly. Said he would come back if necessary to fulfill needs on future issues.
Outside of waiting almost a month for an appointment, the service was fantastic. They called in advance to confirm the appointment. The technician arrived right on time. He was prepared and replaced our window at no charge in 15 minutes. Everything went perfectly!!
Very impressive. They arrived exactly on time, had all the necessary tools at hand, removed the sliding glass door, disassembled the door parts, replaced both rollers,gained access to the lock mechanism, replaced the lock,put the door all back together, reinstalled the slider, performed the alignment, tested everything and cleaned up and left for their next appointment....... and all of this in 17 MINUTES. Very professional. Dell and Steve are awesome techs. Thanks to Milgard.
Milgard is always willing and ready to stand behind their products. Service technician has been with them for years and is knowledgeable and efficient. Thank you!
The worker was on time, polite and friendly. He went above and beyond. Making sure we were happy before he left

So quick and the installer was very friendly. Completed the job in a timely and safe manner. Thank you!
Courteous, professional employees. Left everything clean and used their shoe coverings. Did a great job replacing both windows and they were efficient and careful.
We are so pleased that we have Milgard windows in our home. The windows are 15 years old and we had a small issue with one of them and Milgard sent someone out who quickly repaired the issue. The windows look as good as they did the day we moved into our home. Thank you!
Milgard team called and showed up early and took care of our issue immediately. They cleaned up after completion and everything was done professionally.
The pros at Milgard Windows have truly honored their warranty on our Milgard Classic Windows. Andy and his team are dedicated to customer service and the folks at Wood Windows have processed our claim efficiently. I will install Milgard on my final home.
The repairman found the issue. Saw gaps in the area where the window was sealed, removed the defective sealant, replaced the seal. Water was found in the spaces where the sealant had been applied before.
Excellent product and service. Tech was on time and took care of issue quickly, efficiently and without any hassles. Would recommend Millard products.
Milgard didn't seem to do much. When I called or emailed asking for update all I would get was an automatic response with a case number. I never knew where my order was. Fortunately Marc did respond and I had a clue as to what was happening. Marc did a fantastic job in keeping me updated and in installing the windows. I am grateful for Milgard's lifetime warranty on the windows. So thank you.

Milgard just replaced a 3' x 4' window section when the seal failed. I built my home 13 years ago and the builder placed Milgard custom windows throughout. When I noticed the bottom section of a 12' view window was fogging up Milgard sent a team over to replace it. Professional, courteous, and fast. They stand by their Lifetime Warranty. I don't know another company who actually does this. I highly recommend Milgard Windows and Doors if you want quality for life.
The window technician was very professional, courteous and took care of our issue. I highly recommend Milgard to our family and friends.
Great job on replacing my windows per the lifetime warranty, the process was easy, relatively fast, and efficient. Thank you!
Robert was at our house in the time frame given to us. He was polite, got to work right away and was done quickly. I would recommend your company to other people I know.
Erick Tovar called me prior to his arrival. Made door adjustments and corrected the issue with lock. Provided suggestion to lubricate locks and which type of lubricant to use or avoid. He was professional and made sure I was pleased with the repair.
Had several windows replaced which had a lifetime guarantee. Your service man was very professional and exceptional with his knowledge.
Milgard was prompt in responding when the we noted a few small problems with our new windows. the problems seemed to be from minor damage during shipment. They scheduled a time to come to our house and were there when they promised. They corrected all of the items noted without issue. I felt like this was exceptional service
The gentleman that showed up to repair the window was very knowledgeable and professional and knew exactly what to do to help me with the window and change the springs. Every time I've had an issue with a window it has always been corrected the first time I've called. Always done right. Thank you!
We had our home built about 5 years ago, using Milgard windows and doors throughout. We recently ran into a small problem with one of the windows and one of the sliding glass doors. Milgard was promptly on it and fixed both items very quickly and thoroughly under their warranty program. Plus, they were very courteous and professional, from the scheduling personnel in their main office, to the outstanding tech, Dave Fornof, who did the work on our house in the Grants Pass area. We will definitely be using Milgard in the future.
EXCELLENT EXPERIENCE ! ! ! I can't laud "Jason", your installation Rep, enough. He arrived 15 minutes prior to our appointment and had both windows replaced within 40 minutes. This young man exhibits all the qualities of a high value employee: He is personable, efficient, and was able to quickly answer any questions I had. Keep Jason on the payroll as long as you can. You'll have a hard time finding another fellow who truly believes in after sales service and represents your firm so well. Incidentally - many years ago I was a Rep for "Better-Bilt" Windows and your product quality and replacement service is much better than what I had to deal with. Again, a big basket of "Kudos" to your service and choice of employees. Thanks Much !!!
Very fast, very professional, respectful of Covid concerns. Good problem solver. Neat, clean, good communicator. Thank you for the service. Well done
Jonny Krebbs did a fantastic job, in and out and the results were great. very courteous. We enjoy the skywall system very much.
The technician was on time, polite, and efficient replacing window. I appreciated that he wore a mask and minimized his activities in the house.
Johnny was great. Knowledgeable, efficient and friendly. The new glass sliding door window looks great. He took great care in removing the old pane. Thank you. Happy New Year!
When my custom home was built 7 years ago, I included Milgard windows (which I helped install). In October one of three large picture windows was hit simultaneously by two large dove and it shattered a large hole in the window. Milgard scheduled a replacement with a subcontractor and the replacement was handled very professionally and quickly although it was scheduled two months from the actual accident. I live in a rural part of our state and I understand they scheduled additional customers in our area on the same service day. I appreciate the lifetime warranty offered by Milgard and they genuinely do make wonderful windows.

The Milgard service rep came today and replaced the small fixed window in the master bedroom. He was very professional and easy to work with. We had this house built in 1997 with Milgard windows and doors and have been pleased with them. We are even more pleased with the staff at Milgard. At my age I probably will not be building any more houses but if I do I would use Milgard. John Tibbels
The tech was right on time. He came in and evaluated the work to be done and immediately started working to correct the problem. He was professional and we are quite satisfied with his work.
I wasn't on site but Jed called with a recap in a very timely fashion!! He set my expectations for next steps.
I choose Migard windows because they offered a lifetime guarantee. This is the second window needing replacement because of a failed seal. II have been impressed with the positive response to my requests. I have referred several people to Migard because of their excellent service.
On time, professional, workmen did the job efficiently and successfully. They were also respectful of the COVID guideline and cleaned the window.
Installer that came out was great but it was easy fix that perhaps a few questions on the phone may have solved the issue
I'll tell you what, your guy Felix is awesome. What a fine representative for your company. He's an 'over and above' type worker and handled our small service job like we were the most important customers you have.
service team was outstanding, took care of issues and went above and beyond, Profesional, neat courteous, could not have been any better
Serviceman came in wearing a face mask for everyone's safety and quickly went to work replacing the track of our 27 year-old sliding patio door. There was an issue getting the door out due to settling but he knew exactly what needed to be done to get it out. Probably took only 30 minutes, which was good since it was a cold December day. Thanks Milguard for your excellent guarantee/warranty service.
Scheduling was pretty poor. From my contact with the selling contractor until the window was replaced took almost 6 months. Long time for one puny little window. Other than that, the technicians that came out were excellent - friendly, knowledgeable and efficient.
Super kind guys, very quick replacement in our bedroom. Great windows! We are needing to save to do the rest of the house:)
Came , installed new window, left! Smoothest exchange I have had! Thank You! No hassle, no return. If ever needed again , will not hesitate.
Hector was super professional. He represents the company well and puts pride in his work. He took the time to explain how the hardware/mechanisms work for my sliding door. Great experience!
Tech was knowledgeable and skilled. Finished his work and evaluated a second problem. Felt he cared about my family while attending to business.
Two technicians came to our home this morning to replace two double-paned windows that had become clouded. They called when they were on their way to confirm our appointment. They replaced the large stationary part of our sliding glass door to the backyard and the sliding part of a small upstairs bedroom window. All was accomplished without a hitch and in a fast and efficient manner. They were masked, of course and very pleasant and polite. We couldn't be happier! Thank you Milgard! Janet Blevins
Their warranty is the best in the business—lifetime. I have had my Milgard windows since 2001 and they still stand behind them.
The technician took care of replacing our broke glass window and latch on the windows with no issues. Quick and easy. He was definitely knowledgeable. The whole process was seamless.
Had a door handle problem, repairman came early than schedule for, call before his arrival, got my problem corrected. work as good or better than new
The young man that did the installation of the window was very professional and courteous. Appreciated the service we received and would highly recommend Milgard.
serg was great...arrived in the time window that was quoted for us..very friendly, and seems to have done a great job...was very careful and caring about our home...Thank you
Had one window panel of a three panel slider replaced. Workers arrived promptly, only took about an hour. They wore covid face masks, wore covers over shoes when inside, and put tarps down to protect carpet. They also replaced rollers on bottom of slider. They were professional with minimal disruption, and I am satisfied.
On time and professional service. The technician was able to fix the problems quickly and without any additional charges.
The representative/repair person came out and was very professional, quick, explained everything cleaned up and did a very very good job. He fixed what needed to be fixed with the windows and we were very happy with this experience.
The technicians where very knowable, checked and fixed all the windows that weren't closing properly. They also replaced the broken parts as needed.
Great job, repairman called to say he was on his way, had his mask and shoe coverings on. Very efficient. I have had my windows since 2003 and love them. Great job, thanks, Marlene Wardinskygr
Service men showed up on time. Explained what they were going to do and completed the work quickly. They were nice to work with
I received a courtesy call 30 minutes prior to arrival. The rep was friendly and professional, worked efficiently and did an excellent job. He replaced two windows in very little time, hauled away the old windows and cleaned up any debris.
I have nearly 60 Milgard windows and doors on my property, replacements for 1975 aluminum windows back in 2005. Over the years, 2 of them had lost their seal and one got badly jammed. The Milgard repair person was very prompt, polite, and skilled, fixing/replacing all 3 of them within an hour.
Seal broke in a large picture window installed about 20 years ago. Milgard came out, measured and replaced. Actual replacement took about 20 minutes. Professional crew. Fantastic!!
I had 5 new Milgard windows installed in 2013 all of them began to cloud over. Your installer did a very neat and clean replacement. My only complaint is it took from March til December to have these replaced.
We purchased our new home in 2014, and it was newly constructed before we purchased it and we had no say in windows, trim, colors, etc. Our home was build with all windows being Milguard which over the past years have been fantastic! We have had a couple of minor issues with a couple of the windows, but whenever a problem occurred (all minor) Milguard took care of the problems almost immediately. The employees who can to our home were very professional, listened well and always completed any repairs needed in an expeditious manner. If we ever are able to build another home, Milguard will be our windows of choice.
The two employees arrived on time to replace a few windows . They were friendly and professional in getting the job done.
The repair went very good. The serviceman arrived on time, had what was needed and gave me some hints about how to deal with that problem in the future.
Although I had to wait for a few weeks to get the repair done, the technician followed all of the COVID-19 protocols, fixed the broken window, and left without ado. What a kind man and a job well done! And I continue to love these Milgard windows.!
Had 6 windows replaced due to sun exposure. Pelican Windows in Vista did the install 7+ years ago but the sun really beats on them. Pelican and Milgard really stand by their warranty! There were two technicians from Milgard and they were great! Excellent and speedy service!
I had Milgard double pane low-e windows installed about 15 years ago. They came with a life-time warranty. Apparently double-pane low-e windows will start to leak over time due to the heat/cold changes and when air reaches the low-e coating inside it will start to show swirls, lines, fingerprints, and other things that touched the low-e coating during manufacturing. We called the company that installed them and they were out of business. However, they were Milgard windows so we contacted them and they responded immediately indicating that they were covered under warranty. They manufactured new replacement windows and came out and installed them. I'm very pleased with Milgard, their professionalism, the installer who did a great job and did it quickly, and especially the life-time warranty. This is the sign of a great company who stands behind their products.

I am the original owner of my house, the windows are great but the tracking system was a nightmare! After 14 years of putting up with windows that would not track properly, I found out (to my surprise and delight) that the tracking system was covered under Milgards lifetime warranty. ( I found this out as I was trying to get a bid to replace them) I went on the website, put in my info and within an hour or so I got a call asking for more information. After giving all the pertinent info I was informed that in fact all of my windows Tracking devices would be replaced free of charge!. The tech came out (right on time!) and had the new trackers installed in under 20 minutes (8 windows in total) The new tracking devices work wonderfully and it is like have brand new windows! I wish I would have done the research earlier and had them replaced years ago! Thank you Milgard for standing behind your product, you now have a lifelong loyal customer!!!!
December 15, 2020
Last modified:

December 15, 2020
Warranty work was excellent. Repair done quickly, efficiently, professionally. I have not one regret choosing Milgard replacement windows. They live up to their commitments. Entire home in Arizona done with Milgard windows.
Norm the installer was excellent, on time and professional. I will continue to recommend Millard for its products and product support.
Great overall communication and prompt service with sending a replacement part for our slider. We would definitely purchase from Milgard again.
Charlie was great. Quick, easy removal of old window and install of new window. Very professional. Would recommend. Wish new new customers could receive original warranty!
Our service representative was thorough, honest & went above expectations. He was unable to fix the window problem, but let us know what's going on so we can proceed with bids & hopefully get the project done next spring.

We love this product! These vinyl windows work great, and look great, too. We love that we can match the different colors of our interior and exterior trims. The customer service is amazing, and they are so easy to work with. We just placed an order for three more houses.





Fast and effective service to fix broken spring snd screen. Got a 10 minute warning of arrival. Windows work really well. Easy lift.
Customer service called me two days ahead of my appointment to replace a window in my sliding door and give a time window when the tech. would be at my house to replace my window. That day the tech. was on time, performed the work in a timely manner, was polite and professional, did a clean job, and stayed on task. This was my second window replacement since my initial instillation and both times I had the same experience. I'm very satisfied with Milgards service and recommend them to anyone who asks.
Our windows were replaced quickly and efficiently by the technician. He was very professional and polite and did a superb job.
We needed a window repair of our kitchen window. The technician arrived on time, was professional, speedy and seemed knowledgeable.
The tech was awesome and very knowledgeable. His timing was right on with schedule. He is very good at what he does.
The Milgard representative arrived in a timely manner, worked hard, and finished doing the job in record time. He did a great job!
The workers showed up on time and did an excellent job. They were courteous and friendly. Excellent service. We are totally satisfied.
From start to finish my experience was great. From my first call to your office to the installation process things went smoothly. Thank you for standing by your product.
Technician was Fast, efficient and professional. Arrived at stated time and left no mess behind. Two thumbs up.
The Tech arrived for the job as promised. He conducted himself professionally adhering to the special requirements of the Covid pandemic environment. The work performed was the replacement of two window panes and an analysis and repair of a leaking window. Pane installations were perfect, the leak found and a fix performed. Thanks Milgard.
Milgard vinyl windows are the best for our coastal climate. They are easy to maintain, except the glass which is double paned gets moisture between the panes. Milgard has the best warranty. They came & changed out all the moisture damaged glass free! It took about 6 months for the whole process, but it was worth it! Plus, their workers are swift & professional! Plus, a few windows were bowed which made us uneasy, but the workers showed us how to just tug out the window & the frame doesn't break- we were amazed at how sturdy, yet pliable vinyl frames are! We will always get Milgard vinyl windows for any house we build! Thanks for making a durable, easy to maneuver product!
Two technicians came to our home to install 10 new windows. They called before they arrived, they showed up on time, they worked continuously for 3 hours to install the 10 windows. All work was completed in a professional manner and they cleaned all the new windows before they left. Both gentlemen were very professional.
Service was done great. One problem was timing for scheduling was to far to come out and work done. I have to wait more than 8weeks.
Dale rocks! He's the most amazing and professional window guy that our family had/have the pleasure of meeting. Dale needs a raise!
Efficient, competent and helpful technician resolved our issue today. We rate our experience 10 out of 10. We are very happy we selected Milguard windows when we remodeled our home. Highly recommend Milguard who stands behind their products .
December 10, 2020
Last modified:

December 10, 2020
Early to the job,communicated that with me. Completed scheduled task efficiently. Friendy, equipted with tools for the job,seemed knowledgeable. Everthing went just fine
My experience with Milgard was good. They were professional, very helpful and took care of all the issues I had with my windows. It turns out, most of my issues were very minor. I did need one window pane replaced. Other than an extremely long wait to get the appointment, which I think is due to Covid-19, the actual appointment was very quick and the work was fantastic.
Scheduled service was excellent. Serviceperson arrived at early time in service window Friendly, professional, through, and quick. Good job, well done. Thank you.
I had some issues with broken springs on my Milgard Windows, so I contacted them, told then I had 3 broken window springs. The crew came out today and checked every window in the house. They replaced a total of 9 sets of springs. Awesome service!
The two young men from Milgard were very professional. They were careful and cleaned up everything and did the work in a timely manner. Very pleased.

Great windows and sliding patio door. Even better warranty and service technician. Very polite and knowledgeable. Was very clean too.
Technician was very diligent and professional in the service call and I was quite satisfied in the work performed. Individual observed face mask rules.

Had a large picture window glass replaced by Milgard today. They were in and out in about 30 minutes. Both guys were obviously quite experienced. Skills, tools and a quick discussion solved what could have been a problem because of our inside shutters. Neat, clean and gone. And the best part... our 2002 purchase is all still covered by our lifetime guarantee. Very happy with Milgard products and service!
Warranty issue - Was handled professionally with little effort from customer. Appointment set, reminder notifications sent 2 days prior and representative called when enroute.
They repaired my windows quickly and were very courteous workers! They also were very safety conscious and had masks and gloves on the whole time.
Everything went smoothly from the first contact to the installation. It was great that your computers could identify me and that the technician was on time and the installation went quickly.
The workmen were early and handled the job very efficently and fast, excellent work. Not much more to say than a very good job.
My technician today was prompt and took care of replacing 2 windows. My review of him is very good. My complaint is it took over 2 months to get the replacement windows and the original replacement date was cancelled a couple of hours before the scheduled time. I had already removed blinds and emptied a credenza at accommodate the replacement. It took another 2 weeks to get someone out.
The technician was a few minutes late but he called ahead of time to let me know, an as a professional myself I can understand any delays, however once he got here he was very professional, quick and efficient, very friendly, respectful and cautious, he wore his mask and put on bootees any time he enter the house. He left very courteous and didn't make a mess. Thank you Milgard it was a good experience wish I'll keep in mind and pass it on.
We had a window replaced, and the technician was friendly and completed the installation quickly. He removed the old glass and cleaned the new glass before leaving.