Bath Linens
Because bathrooms often have neutral color schemes, one of the best ways to add some flavor and color is through the use of bath linens. By merely swapping out your bath mats and towels for newer, brighter models, you can easily turn a bland bathroom into a relaxing spa retreat or a colorful, kid-friendly haven. Here's how to effectively decorate with bath towels, bath mats and shower curtains.


What type of material is best for my bath towels?

Have you ever wondered why one towel is fluffy and soft, while another is heavier and denser? The material factors in, of course, but also of importance is the kind of yarn used. Light and fluffy bath sheets have a longer pile and are constructed using low-twist yarn. Heavier, denser bath sheets have a high-twist yarn and shorter piles, making them perfect for absorbing moisture. While the options for towel materials are numerous, here are the most effective and popular materials:
• Egyptian cotton: The fibers of this luxurious material are extra long, creating an extra-plush feel.
• Turkish cotton: This superabsorbent and plush cotton is the pinnacle of luxury. With even longer fibers than Egyptian cotton towels, Turkish cotton towels are thicker, softer and more absorbent.
• Terry cloth: This affordable natural fiber is extremely absorbent and makes a great material not only for a set of bath sheets but also for a cozy bathrobe.
• Bamboo: If you're looking for an ecofriendly natural material, bamboo is for you. Bonuses of bamboo towels include antimicrobial qualities, super-absorbency and a soft, cozy feel.


What is the best choice for my baby towels?

You'll want a warm, fluffy towel to reduce heat loss when you remove your baby from a nice, warm bath. The best option for this is a hooded towel, since most body heat is lost through the head. Make sure you have your baby's towel within reach before bath time starts, so you can quickly wrap him or her up against the cold when it's time to get out of the tub. If your baby has sensitive skin or is prone to rashes, be sure to wash your baby towels with a hypoallergenic detergent and avoid scented fabric softeners and dryer sheets. You might also want to check for loose threads and tags that might irritate your baby's skin and remove them before use.


How do I care for my towel sets?

After investing in a new towel set, you'll want to make sure the towels maintain their original softness and fluff for as long as possible. Here are a few towel care do's and don'ts to get you started:
• Prewash your towels: You'll want to wash your new beach towels or bath sheets before using them to set the color and improve their absorbency.
• Avoid at all costs: Contact with skin-care products and fabric softeners can damage your new towel. Skin-care products have been known to bleach and fade textiles, and fabric softeners can have the opposite effect than intended, stiffening your bath towels and reducing their absorbency.
• Wash with vinegar: Adding a dash of vinegar to the wash can help eliminate any musty smells and break down any unwanted residue.


Should my towels, bath mats and shower curtain match?

Instead of trying to piece together a collection one by one, invest in a towel set, which often includes multiple hand towels, washcloths and full-sized towels. If you need more than one bath mat, try to find a matching pair so they don't clash. Although the towels and bath mats don't need to match, they should be complementary colors or include only one pattern. After all, you don't want the room to appear too busy or overwhelming, especially if it's a small space.

Once you have the perfect towels and mats, be sure to pick out a shower curtain that blends well with your other colors. Even though there are a lot of beautifully patterned shower curtains out there, be wary. Because of its larger surface area, a complex, multicolored curtain can appear gaudy or over the top. Once you've found the perfect fit, keep it nice and clean for years to come by purchasing a shower liner to act as a water barrier.


How do I select the perfect bathrobe?

If nothing sounds more relaxing than wrapping up in a cozy, soft bathrobe, you'll definitely want to make sure you choose the right fabric. Here are some pros and cons for some common bathrobe materials:
• Microfiber: These fibers are finer than silk and are typically create a lighter and more breathable fabric. However, this superabsorbent option can run on the upper end of the price scale.
• Cotton waffle material: You'll know this fabric when you see its distinct checkered pattern. Cotton waffle robes tend to be reasonably priced, but you'll want to opt for one that's preshrunk.
• Cotton terry: Egyptian and Turkish cotton are perfect for luxuriously soft and absorbent bathrobes. They can, however, be somewhat bulkier and are prone to shrinking.
• Cotton velour: With a feel similar to velvet, these robes are soft to the touch and extra warm. They can be slightly bulky and expensive, and if you opt for this choice, you'll want to be sure that your bathrobe's cotton content is no lower than 80 percent.
• Silk and satin: These lightweight materials are perfect for a summer robe; however, they don't have nearly the absorbency that a cotton robe has.
1 - 36 of 51,074 products
Sponsored Products
Featured Reviews of Bath Linens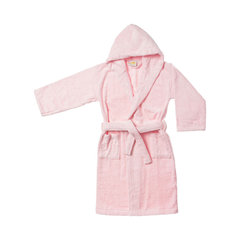 Superior Egyptian Cotton Kids Hooded Unisex Terry Bath Robe, Large, Pink
Bath Linens
Robe Rave: I am very pleased with this product. It arrived quickly and efficiently. Purchased as a Christmas present for my grand girl, I am excited to see her reaction because it looks and feels so cozy. The color (sage) is the appropriate seasonal color. For the price, it has all the qualities of a Turkish towel and in comparison shopping exceeds expectations. I enthusiastically recommend this bathrobe.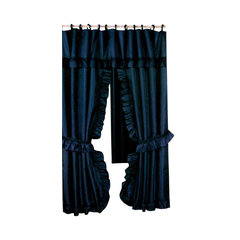 Double Swag Fabric Shower Curtain, Vinyl Liner, and 12 Rings, Navy Blue
Bath Linens
double swag fabric shower curtain: I was amazed and so happy with the quality of the fabric,, I'm few very satisfied with my purchased,,, my all white bathroom is beautiful thanks to my pretty double swag ruffle curtain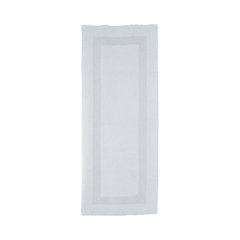 100% Cotton Reversible Long Bath Rug by Lavish Home, White
Bath Linens
Good Quality, Color not exactly as expected: Rug color was more red than expected. I'd call it Claret, more than Burgundy; but it's hard to find true burgundy these days. Also got the 2 bath rug set and perfect match to it. Have not washed them, so don't know how they will hold up, or how quickly they will fade.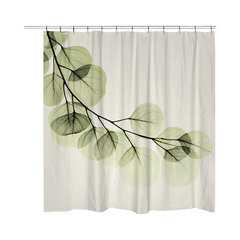 Eucalyptus Shower Curtain
Bath Linens
Peaceful and vibrant!: Colors were just as pictured, the quality was excellent! Length is perfect and I was especially pleased with the clarity of the pattern in the print. Beautiful!!! I would recommend this to anyone looking for a gentle color that is not overwhelming.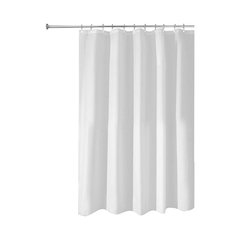 InterDesign Mildew-Free Water-Repellent Fabric Shower Curtain/Liner
Bath Linens
Works perfectly: This is a far superior shower curtain liner, not plastic but polyester, machine washable as often as you like. Doesn't feel freaky if you touch it by accident. Replacing an off-white with white as my shower curtain is white. Probably makes not difference to guests but it does to me from inside the shower.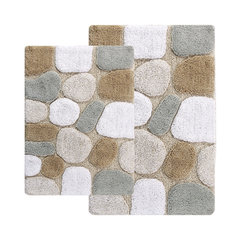 Ciottolo 2-Piece Bathroom Rug Set, Blue and Brown
Bath Linens
Beautiful!: These bath mats are perfect for my bathroom! They married the brown in the tile to the white of the tub/moldings to the cream in the cabinet to the sea salt of my walls all together! They are thick and of good quality.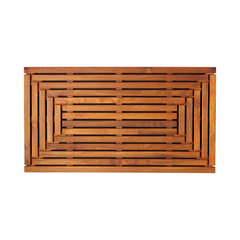 Bath Linens
Great quality , great design!: Item arrived just as pictured. Unique design adds interest as it breaks up the horizontal lines of my floor and wall tile. Quality shows in rich, bright wood tone finish and in sturdy rubber pads on the bottom. Using it in place of a rug in front of my vanity - dimensions are perfect!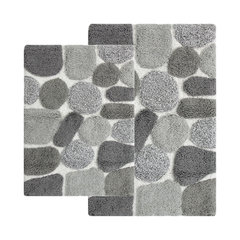 Ciottolo 2-Piece Bathroom Rug Set, Gray
Bath Linens
Although there are usually lingering doubts about the accuracy of the color of an item bought on-line, I was pleased with the color of the rugs I received.: Although there are usually lingering doubts about the accuracy of the color of an item bought on-line, I was pleased with the color of the rugs I received. The quality was also very good, considering the price paid for the items.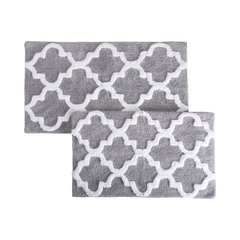 Lavish Home 100% Cotton 2 Piece Trellis Bathroom Mat Set, Silver
Bath Linens
Love these RUGS: First set I received the smallest rug had two bad places in it. Houzz replaced the rugs at no cost after receiving pic's from me to prove one was defective. It was a pain trying to get pictures emailed to Houzz but once I did the problem was resolved. After reading some of the reviews about the gray cotton sticking to the diamond raised white pattern after they were washed & dried I decided to laundry them a different way by hanging the rugs up to dry & when they were almost dry I put them into the dryer with a fabric sofener sheet. WALLAH problem solved!!! I just love my new rugs in my new SPA BATHROOM & definitely recommend purchasing them.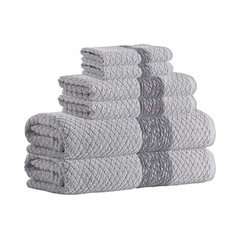 Anton Towel Set, Set of 6, Silver
Bath Linens
RATED FOR BEING WHAT WAS ADVERTISED. Hooray!: *Light weight towels" that was what I read in the reviews. It was mean as a disappointment. I however, was looking for this very quality, because I want a towel that is fast drying. It is better for the environment (thinking of dryer time); and air drying ease without creating a musty smell that signals a bacteria breading environment by using slow drying, heavy dense bath towels. Hope more people begin to use thinner bath towels. And the heavy towels use already have, hang them to dry in the open air and sun to avoid bacteria growth.