Bath Mats
Bath mats are an important part of bathroom decor, providing style and protecting your floor from excess moisture, not to mention keeping you from slipping. Quality is as important as style, and you'll naturally want a bath mat that not only looks good and is absorbent, but also feels comfortable beneath your feet. While you're searching for that perfect bath rug, keep these handy tips in mind:


Why do I need a bath mat?

It's inevitable that water will sneak past the shower curtain and drip from wet feet, making its way to the floor. Shower mats will soak up the extra water before it can become a hazard. Bath rugs also provide warmth when the weather is chilly. Plus, they complete the look of your bathroom by adding warm texture to the mostly hard and cold surfaces.


What size of bathroom rugs should I purchase?

This depends entirely on what area you want to cover and how large your bathroom is. Find a shower mat that's proportionate to the tub and vanity that allows for adequate coverage. If it's in front of a double vanity, you can choose separate rugs for each sink or one long runner rug for a seamless look. Measure the spaces before shopping so you can be sure of your purchase. In a small bath, be sure to allow room for the door to open without hitting your bath rug.


What qualities should I look for in a shower mat?

Durability is a high priority. Shower mats get wet on a regular basis and are stepped on frequently, so ensure their quality before buying. Look for a nonslip surface and rubber backing to minimize slipping when feet or the floor is wet. And be sure to check cleaning requirements. Most mats are made with cotton or chenille, which are machine washable, but some may need to be professionally cleaned.
1 - 36 of 24,573 products
Sponsored Products
Featured Reviews of Bath Mats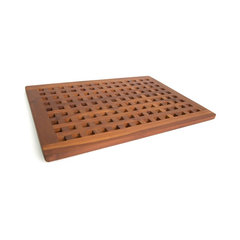 Bath Mats
Beatiful wood bath mat: Lovely color, very rich, thick wood and sturdy. Arrived quickly and as expected! Would recommend - gives a nice "spa" feel to bathroom or are you want to use. Gets high water traffic, and is holding up well.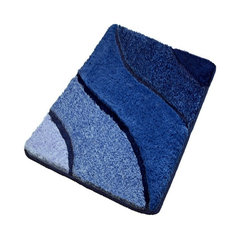 Luxury Bathroom Rugs, Blue Bath Rugs, Large
Bath Mats
Looks like what I expected: The rug design and colors came through as pictured and go great with our new bathroom. Each rug small and extra large had a crazy amount ofor those plastic do dads that typically hold clothing tags on. We we are little disappointed with the stitching on the large rug...it is a bit crooked. For a $75 bathroom rugs, expected better quality in that respect. They are nice and plush and do not slide around on tile floor.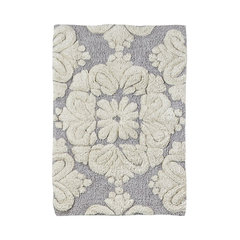 Medallion Bath Rug, Gray Natural
Bath Mats
Gorgeous: feels so good under your feet look is a little deceiving because of all of the natural so be careful to match that color up it will be a shade lighter than what you're thinking when it arrives because of all the natural color in it. I originally went with the blue but because of that shade difference I had to go with the natural Brown which is ok they're both gorgeous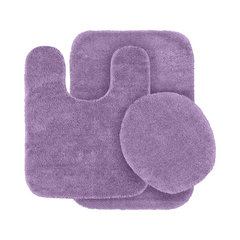 Traditional Nylon Washable Bathroom Three Piece Rug Set, Purple
Bath Mats
3-pc bath mat set: Love this set. Good quality, fast delivery. According to the picture, I was expecting a deeper green but am satisfied the the color (a little lighter than I wanted but anything else I saw at JC Penney, Sears, K-Mart, Wal-Mart wasn't even close).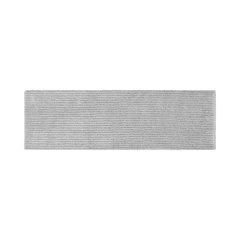 Sheridan 22"x 60" Plush Washable Nylon Rug, Platinum Gray
Bath Mats
Bath Rugs: They are awesome! Very happy with the quality of the product and the colors. The fit was perfect. We always order from Houzz and never have a problem. The quality of the product is great, and the service is the BEST! Thank you for the prompt service and the quality of products ordered. Always check Houzz before making any purchases! Your the BEST!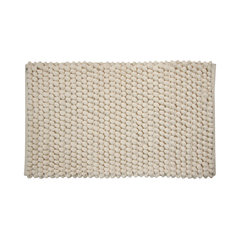 Bath Rug Cotton and Microfiber Hand Loom, 34"x21", Ivory, GSF 210, Bubbles
Bath Mats
Soft and bright: This is my second bubble pattern bat mat. They are thick and soft - and visually interesting. I made the mistake of putting the first one in the dryer and one of the bubbles started to break down. Now I let it air dry and it's fine. The blue is very pretty, true to color of the photograph. I also have one in yellow.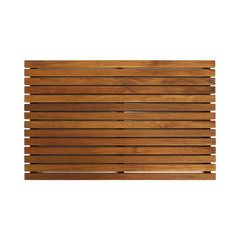 Bath Mats
Spa-like: Shower mat is terrific - it is level and even with no wobble. Wood is smooth and well oiled. Worth the money to create a spa-like shower. Order arrived on time in great condition.. I would highly recommend this mat.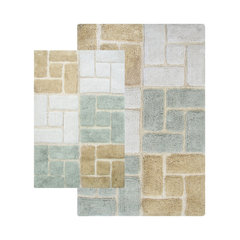 Mykonos 2-Piece Cotton Bath Mat Set, Tan
Bath Mats
Beautiful and updates any bathroom: This item is beautiful and has truly updated our bathroom. It arrived on time and the items are exactly what they look like in photos if not better. Service is outstanding. Very modern yet classic look. I think you will be happy.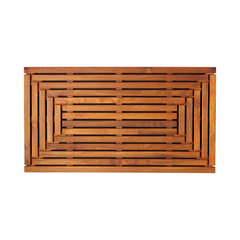 Bath Mats
Great quality , great design!: Item arrived just as pictured. Unique design adds interest as it breaks up the horizontal lines of my floor and wall tile. Quality shows in rich, bright wood tone finish and in sturdy rubber pads on the bottom. Using it in place of a rug in front of my vanity - dimensions are perfect!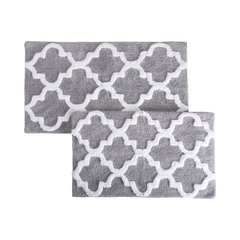 Lavish Home 100% Cotton 2 Piece Trellis Bathroom Mat Set, Silver
Bath Mats
Love these RUGS: First set I received the smallest rug had two bad places in it. Houzz replaced the rugs at no cost after receiving pic's from me to prove one was defective. It was a pain trying to get pictures emailed to Houzz but once I did the problem was resolved. After reading some of the reviews about the gray cotton sticking to the diamond raised white pattern after they were washed & dried I decided to laundry them a different way by hanging the rugs up to dry & when they were almost dry I put them into the dryer with a fabric sofener sheet. WALLAH problem solved!!! I just love my new rugs in my new SPA BATHROOM & definitely recommend purchasing them.