Home Electronics
Home electronics provide entertainment and convenience to the home. Whether you're looking to purchase a laptop or a Blu-ray player, you'll want to consider size, quality and types available before making a purchase.


What types of home electronics are available?

From waterproof televisions to iPod speakers to turntables, there are many options for home electronic technology. To set up your media center, consider the basic media components: A television, audio and speaker equipment, and DVD player. Or if your entertainment center is a priority, build out a surround sound home theater system to enhance your TV and DVD viewing experience.


What size should my home electronics equipment be?

Consider placement and storage: Do you have space for standing speakers or will they crowd your living room? Is there space in your TV or media storage stand to hide a video game console? Think about your vision for your living room, and what furniture will appropriately house all your components.


What styles of home electronics are available?

Home electronic equipment can range from basic in function to trendy and flashy with cutting-edge technological features. If you want your television to blend in with its surroundings, choose a minimal and mountable flat screen that looks like artwork when turned off. If you're looking to add speakers and a hint of retro to your family room, seek out an iPod player or stereo with a vintage design. Electronics and technology for the home are innovating and changing, so invest in a good quality, user-friendly home electronic, and that complements your overall design scheme.


What should I consider when purchasing home electronics?

Home electronics are usually not a cheap investment, so be sure to do your research by reading consumer reviews. Decide on which on products are trustworthy and user friendly, and read the fine print on warranties to make sure you're backed if anything goes wrong.

Check out a wide variety of home electronics here, from the traditional to the new age.
Sponsored Products
Featured Reviews of Home Electronics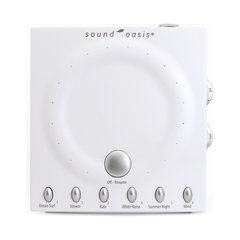 Sound Oasis Sleep Sound Therapy System S-550-06
Home Electronics
Night shift worker: I've used the Sound Oasis Sleep System for years in order to sleep during the day. I use the white noise setting. This unit is a real workhorse, it's been in continual use without any problems. You will become habituated to it, however. It will go with you when you travel, if you want to sleep well.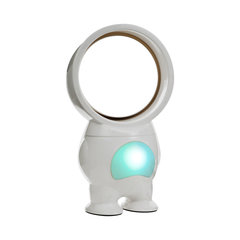 USB-Powered Robo Bladeless Fan with Light, 11" by Northwest
Home Electronics
Just too cool!: Bought is as a gift for my hubby as he works in the robotics dept and thought it would be fun!! He absolutely loves it and our fan sits beautifully on his office desk and works like a beauty too! :)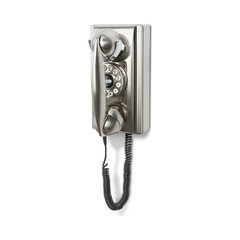 Dreyfuss Retro Wall Phone, Brushed Chrome
Home Electronics
Wall Phone brings back memories: As we renovated the home we grew up in in the 60s and early 70s, we wanted to capture the history and atmosphere. The hall phone with cord and hand receiver is a great addition. The phone arrived in just a matter of days and was easy to install. A great addition to compliment the decor.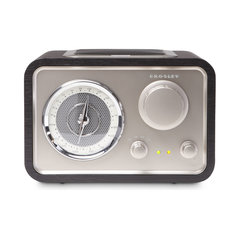 Home Electronics
Sound Purchase: Bought this item for my daughter's birthday--28yr. old mid-century thrifter with a Lo-mo tech vibe. I wasn't about to waste money on a Bluetooth version because she doesn't roll that way. However, the style allows for a iPhone/usb stick so she can get her jam on making dinner in her fab kitchen.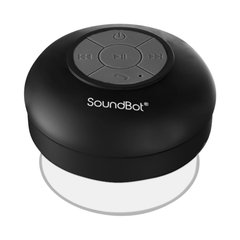 Soundbot Bath Speaker, Black
Home Electronics
Exactly what I was looking for!: I thought my search was over when I found my previous shower speaker that included speakerphone, but it wouldn't let me skip and reverse to go to the tracks I liked when I was listening to music. When I was in the shower, I just had to wait out the songs I didn't want to hear. With this speaker, I can pause, go forward, back, take calls... And it's significantly more attractive than the previous speaker. The only thing it lacks is volume adjustment, but if you set that before you get in the shower, you'll be fine. I'm loving it!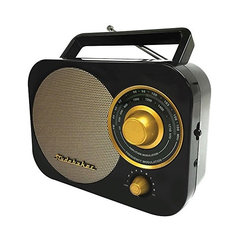 Portable AM/FM Radio, Black
Home Electronics
Vintage Look Radio!!!: Small and compact, good sound, great vintage look!!! After having a problem with the first order, the seller and Houzz' customer service took care of ASAP...they were great to work with. I am very pleased!!!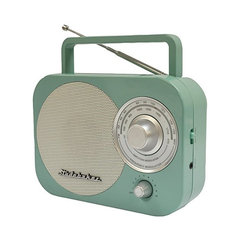 Portable AM/FM Radio, Teal
Home Electronics
Great little radio: The color and style made this a must-have for me! Good sound quality. Overall a really good little portable speaker for radio or music accessed through auxiliary connection. Love it!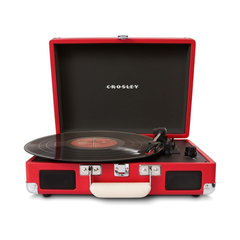 Cruiser Portable Turntable, Red
Home Electronics
My daughter grew up without record players and vinyl, unlike me.: My daughter grew up without record players and vinyl, unlike me. So we have to change that this is the best brand out there and getting it on sale was a bonus. Love the selection of colors, but love the classic red/black.