Hot Tub and Pool Supplies
Swimming pools are a great way to get the whole family out of the house and into the sun. If you're considering adding a pool, or if you already own one, chances are you'll need a few pool supplies to get things running smoothly. Of course, this goes for hot tubs, too. Pool covers pumps and liners will all protect your new, water-filled play area and keep it running efficiently, but don't forget the pool toys and floats to keep things fun, too.

In order to play all day, it's important to keep your water clean and sanitary. Pool chemicals and equipment like a pool skimmer can keep your chlorine levels safe and get rid of those pesky leaves. As with any chemicals, be sure to keep yours locked away out of reach of children and pets.

Our collection of swimming pool supplies will keep those hot tubs and pools in tip-top shape. Now get on out there and enjoy some fun in the sun!
Sponsored Products
Featured Reviews of Hot Tub and Pool Supplies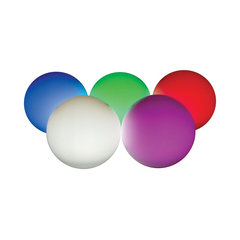 Rainbow Orb, 9.5", 36 LED, NEW
Hot Tub and Pool Supplies
9.5" rainbow orb: I was a little skeptical when I purchased, but they arrived on time and installed batteries and they work perfectly. Random color to solid color all at a very reasonable price. Thinking about getting the smaller ones to compliment the large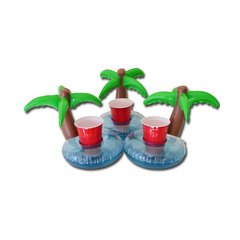 GoPong Floating Palm Island Drink Holders, Set of 3
Hot Tub and Pool Supplies
Drink Holders: The minute I saw these cute drink holders, I knew I had to order them. We expedited the order so they would arrive while we were still at our vacation home in Sarasota. They came on time and lived up to my expectations. They accommodated different sizes of cups/bottles and held up well even under the weight of full glasses. I liked them so well that I order 6 more for a set of 1 dozen.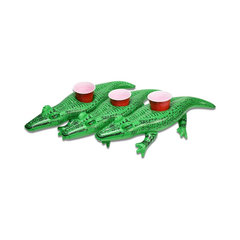 GoFloats Floating Gator Drink Holders, 3-Pack, Float Your Drinks in Style
Hot Tub and Pool Supplies
Party Animals!: Love the gators here in Florida. They look great floating around the pool. The kids love them. Appear to be very stable with drinks securely tucked in. Sure hope they last for a while.