Pool and Spa Products
Pools, hot tubs, saunas — these are synonymous with relaxation, leisure and tranquility. But even if you don't plan to take a dip or sweat out your stress, extras like patio umbrellas, colorful beach towels and chaise lounges let you soak up the sun while maintaining the maximum level of comfort. Inflatable pool tools make for fun and bright additions, and a cooler packed with ice-cold treats completes the ideal outdoor oasis.

A dirty pool is no fun, so it's important to keep your Jacuzzi or swimming pool clean and functioning well with select pool supplies. Pool and hot tub covers keep pests and debris out, while pool and hot tub chemicals keep the pH levels just right.

Grab all your accessories and even an aboveground pool or hot tub right here on Houzz, then spend those lazy days relaxing. You know you deserve it!
Featured Reviews of Pool and Spa Products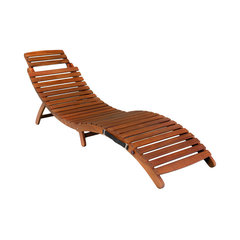 Lisbon Folding Chaise Lounge Chair
Pool and Spa Products
Fun Lounger!: This is the second one I have purchased and love the look on my deck. They are different and fun, plus portable enough to be able to store for the winter or even carry to the beach (if you're strong).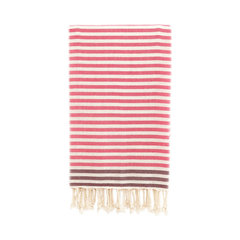 Linum Home Fun at The Beach Pestemal, Pink and Purple
Pool and Spa Products
Best purchase ever: I like to travel light, and this pestemal is perfect. It takes up little space, is super absorbent, dries quickly, and serves as a towel, a blanket, and a sarong. It's very soft and even kept my knees warm on the flight home from a recent Caribbean vacation.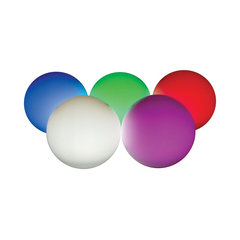 Rainbow Orb, 9.5", 36 LED, NEW
Pool and Spa Products
9.5" rainbow orb: I was a little skeptical when I purchased, but they arrived on time and installed batteries and they work perfectly. Random color to solid color all at a very reasonable price. Thinking about getting the smaller ones to compliment the large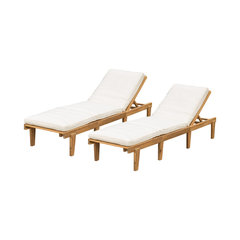 Paolo Outdoor Teak Brown Wood Chaise Lounge With Cushions, Set of 2
Pool and Spa Products
Perfect! .... if you like white ....: Well designed, easy to assemble and very attractive lounge chairs. They even might hold up for a while. Not crazy about the white cushion, but that is easy to change. I am very pleased with my purchase.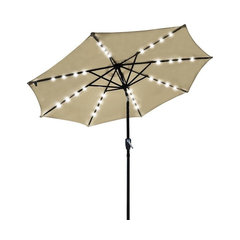 Outdoor Patio 32 Led 8 Ribs Solar Powered Aluminium Umbrella Crank Tilt, Beige
Pool and Spa Products
Love this umbrella!: We ordered two and are so glad we did! The lights are an attractive and useful addition to the umbrella which has a substantial weight and a good cranking device. Also, the price was excellent!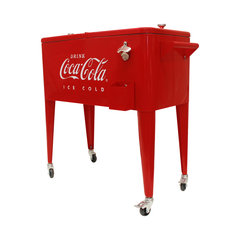 Coca-Cola Embossed Ice Cold Cooler, 80 Qt.
Pool and Spa Products
Coca-Cola Ice Cold Cooler: I love the look of this cooler, I have it on my patio along with my coca-cola chairs and table which I love equally as much. They all look great together and I can't wait to have my first party!!!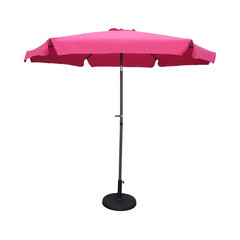 9' Outdoor Flap Umbrella, Berry Pink and Dark Gray
Pool and Spa Products
Envy of the Neighborhood: Arrived before expected and I LOVE LOVE the bright berry color!! It was easy to find pillows to match and a truly fun color for summer entertaining!! Nobody in my neighborhood has a berry colored umbrella---lots of great comments!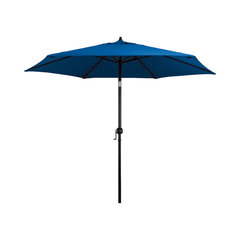 Decker Push-Tilt Umbrella, Blue
Pool and Spa Products
Sturdy!: I'm very happy with this umbrella. I would have liked a cover but for the price, it's a great buy. The material is more of a nylon and easy to clean. I like that it tilts very easily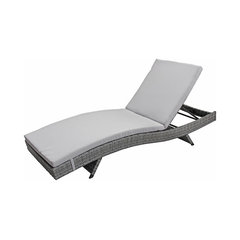 All-Weather Rattan Wicker Outdoor Patio Chaise Lounge Chairs, Set of 2, Gray
Pool and Spa Products
Fantastic Purchase: The furniture came in three boxes, well packaged, easy to assemble and looks awesome on our back patio. The chairs have been set up for a few weeks and overall we are happy with them. The cushions kind of slide down and don't stay in place while you lay on it. I think it is something I can try to fix.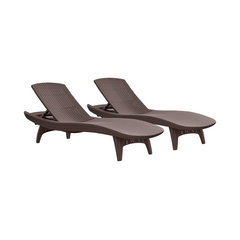 Havana Lounge Chair, Set of 2, Brown
Pool and Spa Products
Great Deck Chairs!!: We bought two of these chairs last year for our upper deck for star-gazing. We live in a mountain area where wind must be considered and these are heavy enough that they stay put. This year when we decided to put two loungers by our pool, we bought two more. They have a sled lol, adjust easily. Love that! Great buy - and they arrive fully assembled.