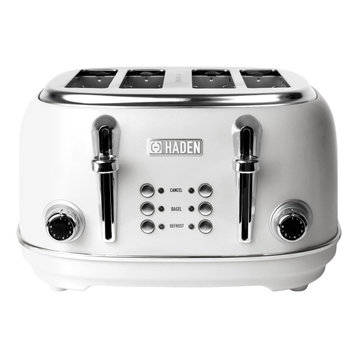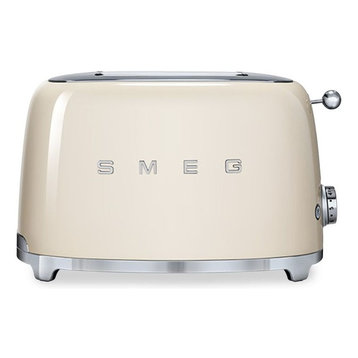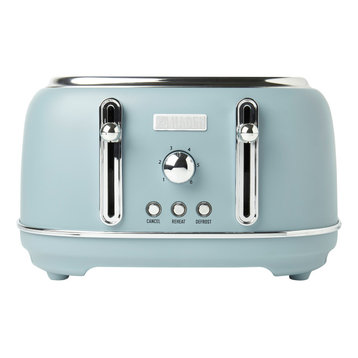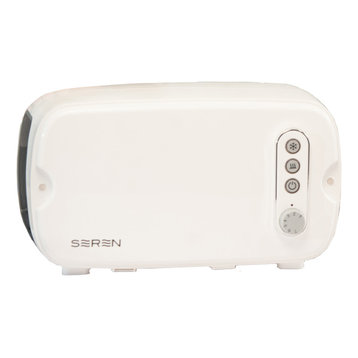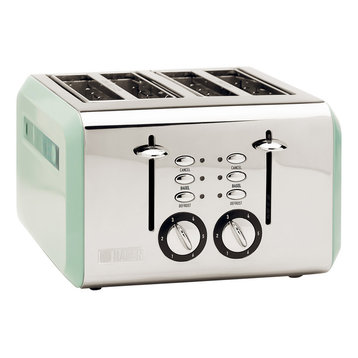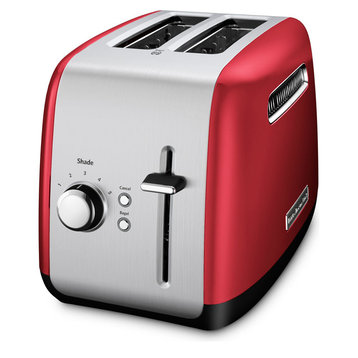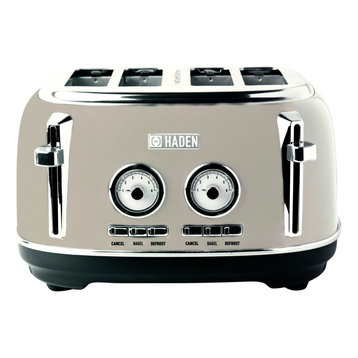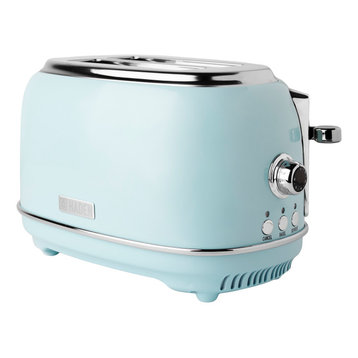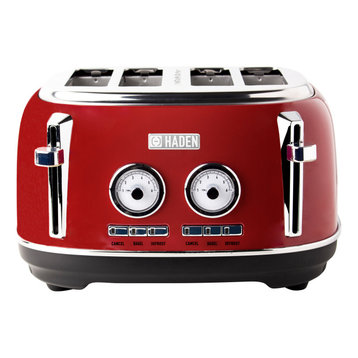 Whether bread, English muffins, bagels, or Pop-Tarts are your poison, a toaster is a kitchen necessity that most families can't do without. If you're someone who can't live without their morning Eggo, your toaster purchase isn't something you want to underestimate.


What size toaster works for me?

Where is this going to go in your kitchen? Consider the amount of counter space you have, and where the toaster will be most conveniently placed. How much toast do you usually make at once? If you have a big family, a toaster with more than two slots could be a good investment.


What extra features can I look for in a toaster?

Make sure that whatever you buy can accommodate the extra-large bagels you like to munch on. Extra settings are always helpful for this need as well. If you're looking for something beyond the basic, consider a toaster with a bagel setting, slot size-adjustments, warming settings, or a removable crumb tray for easy clean up. For the best performance, it's a good idea to look for a toaster with a higher wattage.

Ready to start toasting? Find toasters in different styles and sizes here, along with information on where to buy them.

Find where to buy Toasters and get inspired with our curated ideas for Toasters to find the perfect item for every room in your home. With such a wide selection of Toasters for sale, from brands like Dualit, Studio Designs, and LG Electronics, you're sure to find something that you'll love. Shop from Toasters, like the Haden Heritage 4-Slice or the Smeg 50's Retro Style Two Slice Toaster, while discovering new home products and designs. Whether you're looking to buy Toasters online or get inspiration for your home, you'll find just what you're looking for on Houzz.