Christmas Decorations
Christmas wouldn't be the same without a tree to decorate, stockings to fill and ornaments to hang. These essential items help transform your home into a festive, wintry wonderland, so it's important to pick pieces that will fit with your overall holiday scheme. Read on for some great tips for whipping up some wonderful decor with Christmas decorations so you can sleep soundly the night before — even with the sugarplums dancing in your head.


Choose a Christmas tree.

Artificial Christmas trees come in all shapes, sizes and colors — you can even buy an upside down Christmas tree. Therefore it's important to choose one that not only fits in your home but matches the holiday design you're aiming for as well. While you can opt for a real tree, artificial trees are easier to decorate, are non-allergenic, last longer and don't require water or maintenance. They're also a great eco-friendly option, since that's one less tree that needs to be cut down during the season. Other pros include the ability to select a pre-lit tree and fewer shed needles to be tracked through your home.


Add a Christmas tree stand and tree skirt.

If nothing but the real thing will do, make sure you have a tree stand with a deep water reservoir for your live Christmas tree. Be sure to fill it up only after you've set up your tree. After the tree is in place, whether artificial or living, wrap the base with a tree skirt. This helps hide the stand or supporting structure and helps contain any shed needles. It also provides a decorative place to stack those alluring gifts.


Add some Christmas ornaments.

Start by determining what color scheme you want your holiday décor to follow. Popular combinations include red and gold, blue and white or silver and the classic red and green. However, feel free to pick something unconventional as long as it doesn't clash with the room your tree is in. Whatever you choose, layer different colors among the green branches of the tree for a full, 3D effect. Stockings, other holiday decorations and even your wrapping paper can join in the colorful fun too.

An alternative to a color scheme is a holiday theme. If you love the look of angels, snowflakes, Santas or snowmen, these characters can help you choose the perfect Christmas ornaments and decorations.


Decorate the mantel with colorful or personalized Christmas stockings.

Whether fabric or knit, holiday stockings can be hung with specialty holders that grip onto a shelf or fireplace mantel. If you selected a color scheme or décor theme earlier on, you can search for a set of holiday stockings and a stocking holder that matches. Personalized stockings are great for keeping each family member's stash separate, and children will love being able to easily hone in on which bundle of gifts is theirs.
1 - 36 of 37,421 products
Sponsored Products
Featured Reviews of Christmas Decorations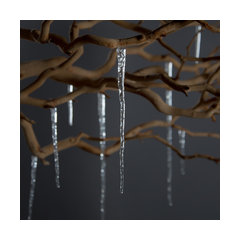 Handcrafted Recycled Glass Icicle Ornaments, 20 pack
Christmas Decorations
HOUZZ this for a shocker!: First of all I love these handmade icicles as I had purchased the identical ones in a Salt Lake City store over 10 years ago. I always wanted more so was excited to see them pop up on your site. I did hesitate over the $20 shipping charge as I thought that was crazy high.They were delivered the other day and I was shocked to see that they were sent from Salt Lake City (a place within five miles of my house) Damn, I guess the jokes on me.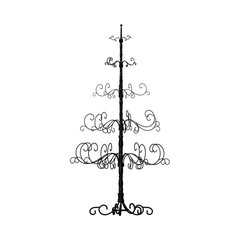 7Ft Wrought Iron Christmas Tree
Christmas Decorations
Forever Christmas tree: I love this unique Christmas tree. It will look fresh each year. I found it stores so easily in it's almost square box. The grand size is for fun to decorate. With it's style I can use in different rooms and even have more than one tree with out being redundant . I can decorate it or leave it as it is, a simple and elegant .Christmas symbol.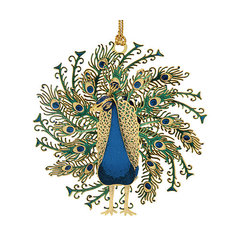 Christmas Decorations
Perfect: This ornament is exactly what I was looking for. I always worry when shopping online that the product won't look like the pictures. I was pleasantly surprised when my package arrived because this ornament was even more beautiful in person. The details are perfect and it is sturdy. The cherry on top was that it was handmade in America!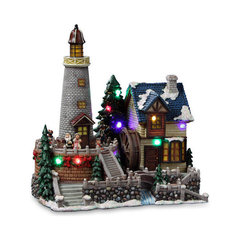 Christmas Lighthouse Village Figurine
Christmas Decorations
Clap....Brilliant: This was a gift for my grandchild and she is enjoying it. She walks her little fingers up and down the stairs and it is so easy for her to just clap to change the songs. She loves water. The lighthouse was unique and arrived quickly with good timing. My family says it is delightful.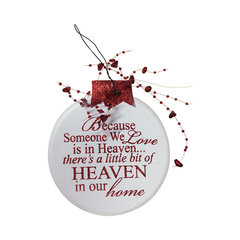 Ornament Angel Red Because Someone We Love is in Heaven
Christmas Decorations
beautiful reminder: I bought 5 of these ( one for each of my siblings and myself). I thought it would be a neat way for us all to feel connected in remembering our parents who both passed away in 2006.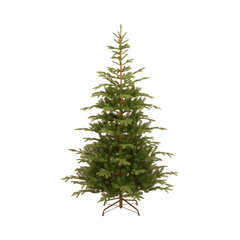 7 1/2' Feel Real Norwegian Spruce Hinged Tree
Christmas Decorations
Finally!!: I've been looking for an affordable Norwegian spruce tree for years. This tree exceeded my expectations! It is solid and easy-to-assemble as well as extremely realistic looking. I especially like the brown trunk which gives it the appearance of a freshly cut tree. I highly recommend this tree to other buyers.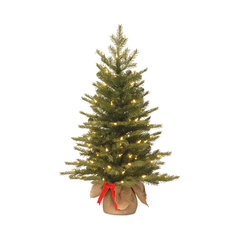 3' Feel Real Nordic Spruce Tree in Burlap Base, LED Light
Christmas Decorations
TREES: I loved the little trees. Was sad they only had 7 left when I bought mine. By some of the reviews I really didn't know what to expect but the trees are really nice. I'm a happy customer.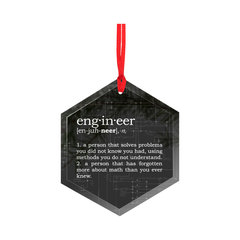 Engineer Definition Funny Glass Christmas Ornament
Christmas Decorations
Great experience close to Christmas: This was a last minute item and it was delivered in plenty of time. The packaging was as described and it is a very funny ornament for anyone that knows an engineer. Definitely would recommend Neurons not included and Houzz for a great ordering experience.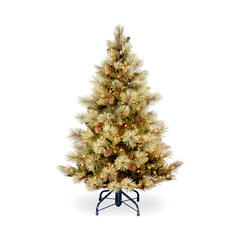 Carolina Pine Tree With Clear Lights, 4.5'
Christmas Decorations
The tree is wonderful.: The tree is wonderful. It is very full and lush. It looks very realistic due to the minature pinecones and different textures of branches. The tree is also well lite and makes for a wonderful glow. Probably one of the best artificial tress I have ever purchased.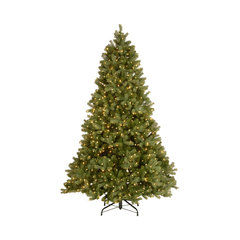 7.5' Downswept DouglasTree With Clear Lights
Christmas Decorations
The tree shipped and was received fairly promptly.: The tree shipped and was received fairly promptly. We have yet to have the tree up for the season, but did open the box and take it out to be sure everything was there. Everything looked as I had imagined. We did not "fluff" the tree, but it did look to be a big job. I may try and come back to review and update my rating after next Christmas to adjust and clarify our experience!