Coatracks and Umbrella Stands
After a bit of wintry- or rainy-day fun, it's nice to know you have a place where you can tuck your jackets and umbrellas away. A coat stand with an umbrella stand is the perfect solution. These nifty additions to your entryway create essential storage without taking over an excessive amount of space. With graceful hooks and unique flair, they can also add a touch of style. You can even use your coat hooks as a display stand for your most envyworthy outer garments. If you're considering adding functionality to your entryway with a coat stand, keep these helpful tips in mind:


Where should I put my coat stand or umbrella stand?

One of the best locations may be the most obvious: near the front door. This is the perfect spot for hanging guests' coats and stashing their umbrellas, and if you yourself like to go out and about even on a rainy day, you can also take advantage of this prime location. A coat stand in this location gets bonus points for keeping your entryway tidy plus adding a bit of decorative flair. If your entryway is lacking space for a coat hanger and an umbrella stand, other high-traffic areas of the house can work just as well (and you'll still get those bonus points).


What style of coat hooks or umbrella holder do I want?

Coat stands have been around for generations of clothing styles, so it's safe to assume that there's a plethora of designs and options available. These functional yet decorative pieces come in every style under the sun, from traditional to modern, wood to metal. While searching for your coat stand, keep in mind how you'll use it. If you're looking for a functional piece that will be constantly laden with heavy coats, opt for a heavy-duty design with a plethora of hooks and an umbrella stand built into the bottom. If your coat stand will serve a more decorative purpose, choose one with an attractive and unique silhouette that matches the theme of your entryway or home.
Sponsored Products
Featured Reviews of Coatracks and Umbrella Stands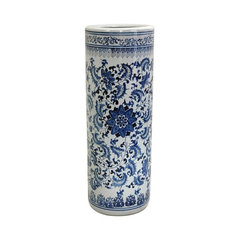 24" Floral Blue and White Porcelain Umbrella Stand
Coatracks and Umbrella Stands
Perfect!: I have been looking for a blue and white Porcelain Umbrella Stand like this one for months. Found some but they were all way too pricy for our needs. This one fit the bill perfectly and arrived in record time in excellent condition. Love it!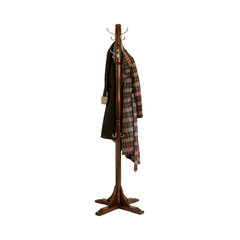 Winsome Wood Transitional Cappuccino Solid Wood Coat Rack
Coatracks and Umbrella Stands
Beautiful & sturdy!: Easy to follow directions. All pieces included in box. Holes predrilled. Easy for one person to assemble. Beautiful dark brown wood with nickel finish hardware. Wide crossed interlocked wood base provides sturdy foundation.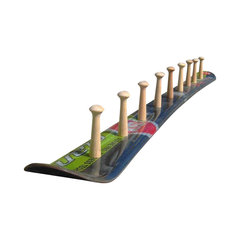 Wooden Hook Snow Ski Coat Rack
Coatracks and Umbrella Stands
Ski coat hangers: I bought 2. They already bring back great memories. I come from Canada; and skiing is as popular as hockey. The skis are in excellent condition , and the same brand that was popular, in my days. Fixed up a new log home, also put up a pair of smowshoes. So many memories , and they will continue to bring great memories every time l see them. I LUV THEM :)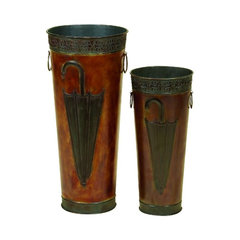 Benzara Metal Planter S/2 Exhibits Passion For Plants
Coatracks and Umbrella Stands
Everything I was looking for and more!: Have been looking for a very long time for an umbrella stand that would fit in a small space I have next to my shoe/boot stand. Was hesitant at first to purchase, because I only really needed one umbrella stand and it was sold as a set of two. Decided to make the purchase and so very glad I did. Am using the larger stand for storing all the umbrellas we have and using the smaller stand for the wet umbrellas. Perfect fit! Looks great!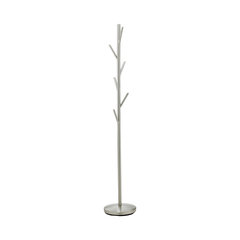 Evergreen Coat Rack in Satin Steel
Coatracks and Umbrella Stands
Great Price, Great Product: Very simple set up and has a clean contemporary look. Nice heavy base provides against tip over when loaded with coats and other items. Plenty of hooks at various levels provides an abundance of places for everyone's personal items. All at a very affordable price.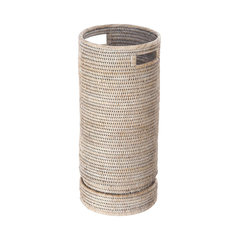 La Jolla Rattan Round Umbrella Stand with Water Catch, White Wash
Coatracks and Umbrella Stands
Just what I wanted: I purchased this item to use as a holder for our grilling tools, which usually ended up on the kitchen counter. Now this attractive stand holds the tools ready to take out onto the deck while concealing them from view. I'm sure it would make an equally fine umbrella stand. It's also sturdy and well made.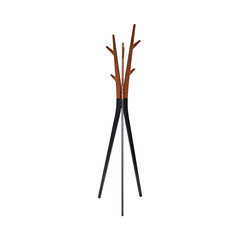 Coatracks and Umbrella Stands
Fun, Lightweight, Simple Design: I'll be using this coat rack for a child's room. My husband calls it, "Bullwinkle." The item was easy to assemble with a fairly small footprint for the space it occupies at the floor. The rack suits our purposes!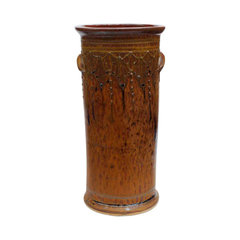 Hand Turned Crock / Umbrella Stand With Raised Slip Decoration
Coatracks and Umbrella Stands
Absolutely Beautiful: I looked high and low for an umbrella stand that would not look cheap next to my expensive new front wood estate door. This piece is absolutely stunning. Receive so many compliments on it.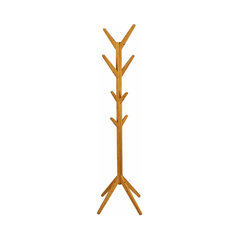 Coatracks and Umbrella Stands
Easy to assemble: Needed some wood accents to tone down our foyer - more items from Houzz yet to come! This coat rack is made out of great materials and was very easy to put together quickly. Glad we like it because we bought one for the back door and one for the front door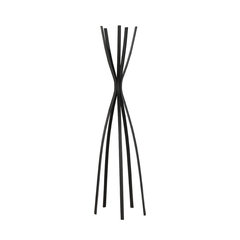 Coat Rack, 72"H, Satin Black Metal Contemporary Style
Coatracks and Umbrella Stands
Rack 'em up: This item was ordered easily and arrived in a matter of a few days which was great. It was packaged well and was easy to assemble. This is a great coat rack. It is made well and the finish is very nice. However, it is large. I would suggest that you measure your space carefully. It will fill a large space. I \