Gardening Hand Tools
Chances are you're going to need at least a few handheld gardening tools to keep your yard neat and tidy. Grab a trowel or a bulb planter and get to work sowing seeds and bulbs. If you have fruit trees but their juicy produce is out of reach, a fruit picker will help you scoop up those apples, oranges or other fruits. A weed puller is specially designed to help you remove even the most stubborn of dandelions.

A hand tiller or garden cultivator will help loosen and turn over soil when preparing your garden or flowerbeds. If you need to reach soil in a tight, small space, a garden claw works well, too. You'll find all of these handheld garden tools and dozens more right here on Houzz.
Sponsored Products
Featured Reviews of Gardening Hand Tools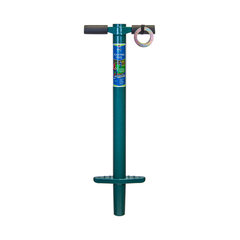 Gardening Hand Tools
Great tool: We bought this to pull plugs from other parts of our yard to fill in where we lost our grass because of a flood. And this is the best tool I could find and it works great and it is so easy to use. I'm glad I bought this one I looked and read reviews on a lot of the plug tools and you will not go wrong with this one if you need to fix your yard from spots that does not have grass this is the way to go.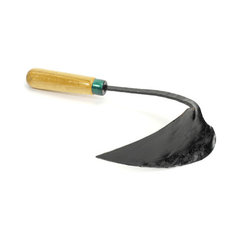 Gardening Hand Tools
30 years and still a GREAT Tool: I bought this weeder cultivator about 30 years ago. It has been my go to gardening tool. I use it for weeding, loosening soil, planting... This is one tool that I would recommend be in any serious garden's tool pack! As you can see, this is a well used tool! Just bought a second one!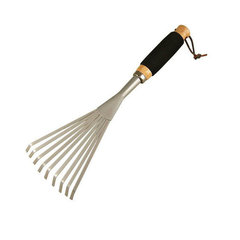 Gardening Hand Tools
My rake!: I have arthritis in my wrists which makes raking and sweeping actions very painful. This short handled rake with a wide grip make my gardening pain free and enjoyable. It was inexpensive and arrived quickly. We just built a new house and I used Houzz for ideas.. I have never purchased anything on houzz, easy and fast! Thank you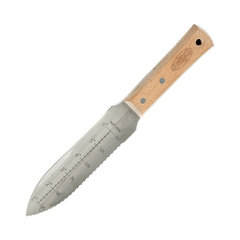 Sun Joe Hori-Hori Garden Landscaping Digging Tool With Stainless Steel Blade
Gardening Hand Tools
Makes gardening life so much easier!: This is a terrific tool! (Once you get it out of its plastic packaging!) The sharp edge makes cutting out weds, holes, any number of tasks so much easier. The pointed end helps get into the earth more easily and to the roots of a weed or plant. Comes with a lovely leather pouch. This is a definitely good purchase.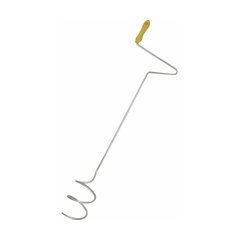 Gardening Hand Tools
I love compost!: I have had various compost piles in my yard for the past 30-35 years, not counting the composting I helped my mother with as a teenager. This tool is the easiest way to turn the pile than I have ever used! Thank you for the invention!